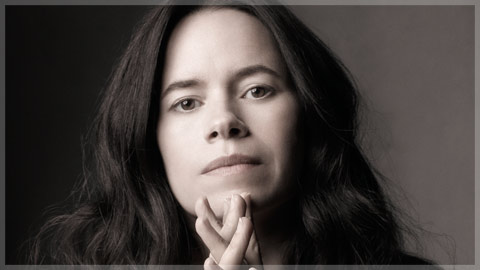 On June 18 at 8pm, Natalie Merchant will kick off the San Francisco Symphony 'Summer with the Symphony' series. Over her 30-year career, Merchant has captivated the world with her trademark earth-tones and poetic lyrics. The singer-songwriter-musician continues to build her tremendous reputation as one of the world's most dynamic musicians.
As Merchant begins her summer of symphony performances, she gives Haute Living a taste of what to expect tomorrow evening.
Haute Living: What inspired you to perform with the Symphony?
Natalie Merchant: I remember seeing Joni Mitchell perform with a symphony in the early '90s.  I was so impressed.  It seemed like a goal that I would never really attain.
HL: What can we expect to see and hear in your performance with the SF Symphony?
NM: I've been doing this show for a couple of years and my repertoire keeps building.  I'm doing a selection of something from every decade, which will include a couple of 10,000 Maniacs pieces, a lot of solo pieces and pieces from albums with symphonics.  The show is a survey of all the symphonic material I've done over the years on different albums with a couple of pieces that I've adapated for the symphony.
I like people to be surprised.  Some pieces have large arrangements scaled down while some small arrangements scaled up.  It is a survey of the work over the last 30 years.  I'm bringing my own conductor, James Bagwell, this time.
HL: What do you love about the symphony format?
NM: I love the incredible texture and range of dynamics that exist with the symphy that can't really happen with electronic instruments.  The unamplified instruments can create a wide variety of sounds.  They play in concert together.  They are in sync with each other.  There is a difference between performing with an electric band of solo folk musicians, as there are so many improvisations and you never know what they'll play. I'm used to playing with the same material with the same group of people for months.  We just feel where we're going.
It's not like that with the orchestra—it's completely different. With the symphony concert, everything is so strictly orchestrated.  Every nuance is written into the work and onto the page.  It is remarkable that they can play with all the emotion and so much sensitivity.
I'm so familiar with the scores that I know what they're supposed to play. They can swell to these amazing heights, then they can become so quiet.   They're a force of nature-60 musicians and a much more broad palatte than I've ever had a chance to work with.  This is a wild ride.
HL: How long does it take to prepare for the concert?
NM: I usually arrive in the morning with the score.  We have one day of rehersal.  The caliber of musicianship is so high with these orchestras.  I rehearse with them one round through.  I love the "tightrope" walk that it is.  Is a bizarre mixture of complete control and orchestration.  What comes into play is the level of musicianship.  They're like a superior form of human beings.
HL: How long does it take to put together the score?
NM: Many were written years ago, and many written in last two years.  Through a process of refinement, it's taken probably a year and a half to put together.
Now we have these big elegant cases they have to be mailed in.  The progams are so dense. The scores weight 85 lbs per box.  We have a librarian who is responsible for maintaining the scores.  Someone has to mail them off.  I never thought about the mechanics of it. I never thought about putting on the project.  It gave me a taste.
It's a really wonderful way to be able to mature with grace, but it's hard to become older with grace.
Like Haute Living San Francisco? Join our Facebook page or follow us on Twitter @HauteLivingSF. Want Haute Living San Francisco delivered to your inbox once a week? Sign up for our newsletter.
Subscribe to discover the best kept secrets in your city