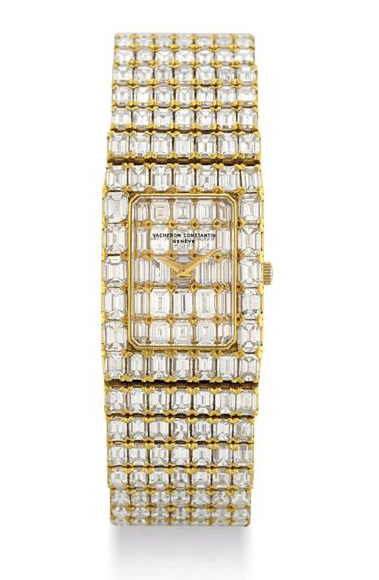 There is this global concession that diamonds could very well be the culmination of precious gemstones or jewelry. Around the world, since time immemorial, the hardest crystal has been regarded by a variety of cultures in many different ways but with a common denominator: a treasure.
Hence, diamond news is no trifling pronouncement especially for a historical, invaluable piece. Among the important watches to be auctioned by Christie's is the Vacheron Constantin Lord Kalla, from the Kalla line of watches launched in 1981.
Specifically, the Lord Kalla is an 18k gold and diamond bracelet watch, tiled with 309 rectangular cut diamonds. Considering how intricate the process was to generate a diamond and added with supreme horology from the creator, it was to no contest that this Kalla was the most expensive timepiece of its time.
READ THE FULL STORY ON HAUTETIME.COM
Subscribe to discover the best kept secrets in your city