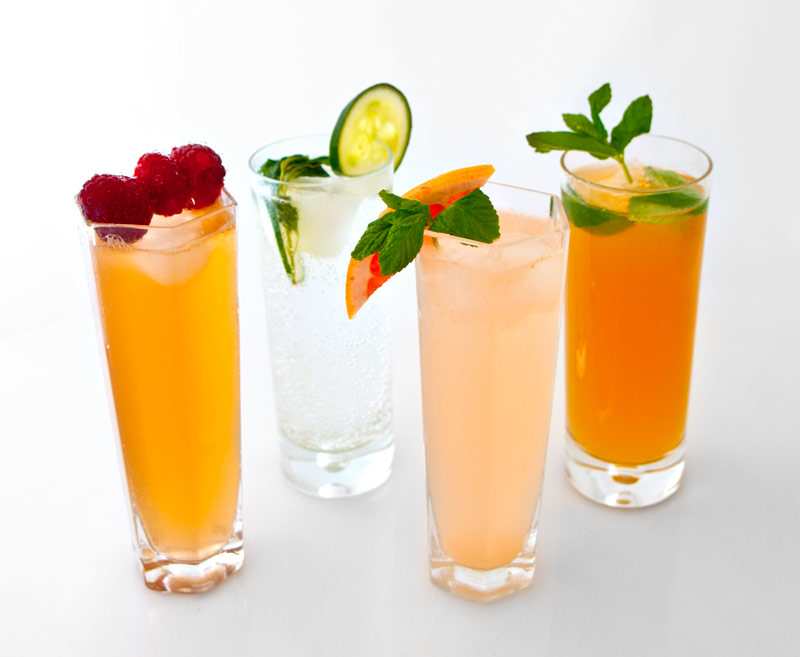 In William Wordsworth's poem, "Lines Written In Early Spring" he talks about, among other things, the beauty of nature and the revitalization of life after winter.  It is true, we all feel this way when the sun shines longer and there is nothing better than celebrating life than sipping a cocktail on a patio or the grass.  But while drinking said cocktail, you don't want something that's harmful to the Earth that's giving us such treats for the body.
This year it's all about organic, and Altitude Spirits has compiled a list of four tasty concoctions featuring Vodka14, UK5 Vodka, Papagayo Rum and Juniper Green Gin to savior while soaking in the sun and good times this spring.
The Bitter Kiss
This delectable cocktail comes to us from PouredPure fan Marc Caballero.
To create it, muddle three mint leaves with two dashes of orange
bitters. Add 2 ounces of Vodka 14 and 2 ounces of blood orange juice.
Shake and strain over ice in a Highball glass. Top off the cocktail with
ginger beer and garnish with sprig of mint.
Grapefruit Rum Cooler
This sweet and tart cocktail is packed with light, natural flavors
perfect for spring evenings. In a cocktail shaker, muddle four mint
sprigs, one ounce of simple syrup, 1 ounce of fresh-squeezed lemon juice and
2.5 ounces of grapefruit juice. Add 1.5 ounces of Papagayo Silver Rum
and shake with ice. Strain into a Collins glass over ice and top with
club soda and a splash of Angostura bitters. Stir. Garnish with
grapefruit and mint.
Cucumber Mint Gin and Tonic
Cucumber's light, crisp flavor makes this twist on the classic gin and
tonic perfect for warmer weather. Muddle a slice of English cucumber and
two sprigs mint in highball glass, then fill with ice. Add 3 ounces of
Juniper Green London Dry Gin, 4 ounces of tonic water and half an ounce
of fresh-squeezed lime juice. Stir and garnish with a cucumber wheel.
Russian Spring Punch
To create this sweet, refreshing new classic, begin with 3 ounces of UK5
Organic Vodka, a splash of crème de Cassis, 3 ounces of fresh-squeezed
Subscribe to discover the best kept secrets in your city