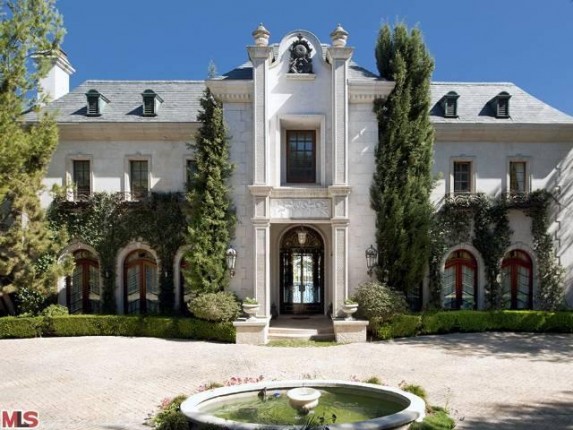 The home where the King of Pop died is back on the market for sale. This isn't the first time this Beverly Hills property has been listed; it failed to sell the first time on the market and for $23.9 million. Unlike the last time it was for sale, it now carries the significance as the location where Jackson died, making it a huge part of pop culture history.
With the headline status of Jackson's death, selling the property where he spent his final moments is a tough task, even for the best real estate brokers in the world. However, in this case, the real estate broker in question has a personal stake in maintaining the integrity of Jackson's legacy while also representing the true value of the home.
The house includes 13 bathrooms and 7 bedrooms, and is finished with high-end amenities such as a theater, wine cellar complete with tasting room, elevator, 14 fireplaces, gym and spa and swimming pool. The home was originally priced at $38 million in the Beverly Hills market; in 2010, the property was listed for $23.5 million but failed to find a buyer, and has since been relisted for $23.9 million. There are no plans to stage the property for sale.
All interested buyers will be screened by Umansky in order to ensure that the place of Jackson's death is treated with respect. While this is a standard operating procedure for all high-end properties, not only is Jackson's former home in one of the most sought-after communities, it is also a place sacred to Jackson's family and friends.
Photo credit: Zillow
Subscribe to discover the best kept secrets in your city