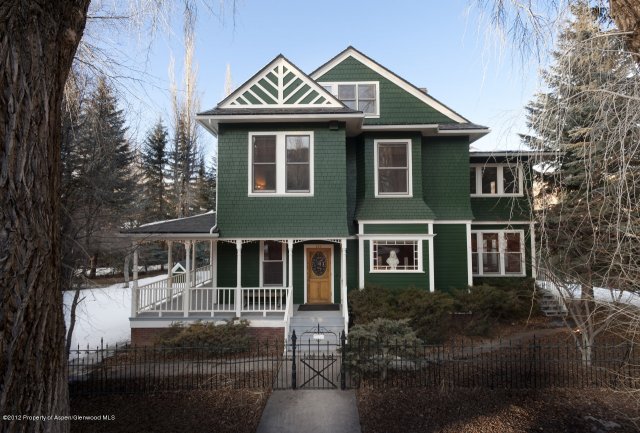 Jack Nicholson and producer/director Lou Adler have co-owned a spectacular home in Aspen, Colorado since 1980. Now 32 years later, the friends have decided to let go of the traditional Victorian-style home for $15 million.
Nicholson and Adler purchased the home in a joint venture and would alternate using it throughout the year. The property is located on a quarter-acre lot near the historic district of downtown Aspen and spans 5,800 square feet with five bedrooms and seven bathrooms. The home has two master suites, a kitchen with wrap-around windows and an attic that has been converted into a screening room.
The home also features original hand-carved railings, a large living room complete with a wood-burning fireplace and a sizable Jacuzzi near a sliding barn door that give access to the beautiful Colorado views.
The property is certainly one fit for kings.
Photo Credit: Aspen Glenwood MLS