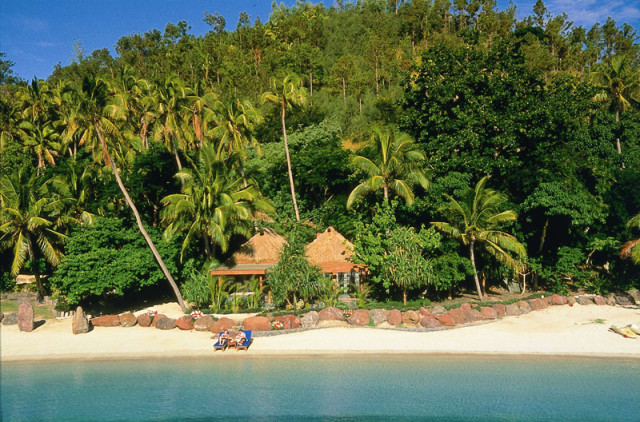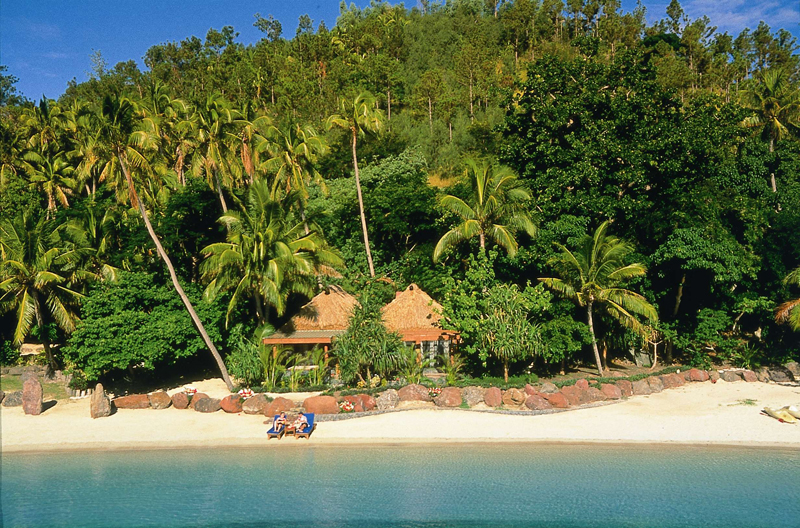 Turtle Island Resort is rich in culture and has remained true to nature. There are no towering high rises or tennis courts, no airfields and shopping malls. There isn't a television or billboard in sight, just wholesome unspoiled natural beauty at it's best. A friendly staff and sun-filled Fijian days help guest remember that the real pleasures in life go beyond just what the eye can see.
Guided by a serious reforestation program, over 500,000 trees have been planted in the past 28 years, encouraging ecological diversity and reestablishing indigenous forests while creating windbreaks and adding to the beautiful, natural surroundings.
Neighboring islanders host special activities such as Sunday morning mass, and, after a long day of exploring Turtle Island's nature, guests can sit under a Banyan tree, share a bit of 'kava' (the Fijian ceremonial drink) and join with other guests and the staff in a song.
Turtle Island Resort limits access of the island to 14 couples at a time to ensure the fragility of the island and Richard Evanson's pledge of sustainability. Preservation of the island's wildlife, natural habitat and the Fijian culture are top priority out of respect and admiration for this precious gift of nature.