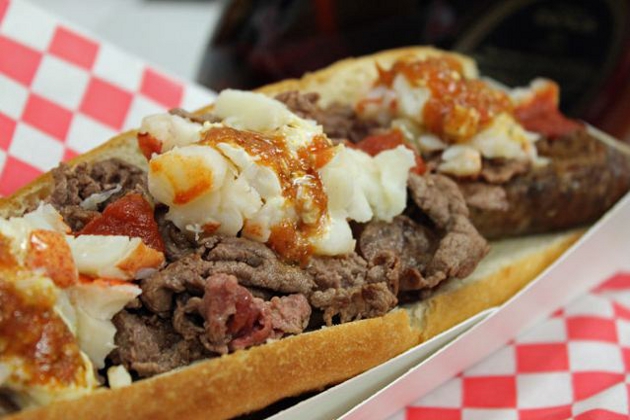 How much would you spend on a hot dog?  What if that hot dog was simmered in cognac aged over a century and named after a French king?  What if that cognac saturated hot dog also alludes to the Chinese New Year that celebrates the dragon known for luxury and power?
If $100 is your answer than the Dragon Dog at DougieDog Hot Dogs in Vancouver is exactly what you're looking for.
The three figure, Dragon Dog bratwurst comes soaked in century-old Louis 13th Cognac that costs $2,000 a bottle.  Along with a shot of alcohol, other ingredients include Kobe Beef seared in olive and truffle oil, lobster and a picante sauce.  Before you run down to DougieDog, you must give them a twelve-hour notice to create the ultra-lux dog.
The foot-long "pig in a blanket" is the world's most expensive hot dog.  Previously that title was held by Serendipity III's Haute Dog-no relation-costing $69.
Look for this opulent hot dog on the Travel Channel and Food Network in the very near future.
Source: Luxe DB