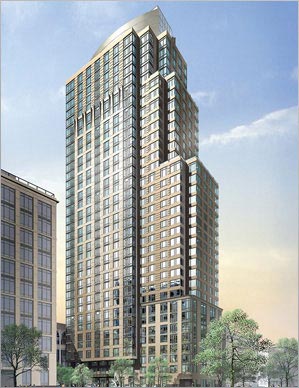 The Knicks star, who shot straight to the top this season, is no longer sleeping on his brother's couch. Lin is subletting an apartment in White Plains from former Knick David Lee.
Lin's new two-bedroom apartment in Trump Tower—not to be confused with "the" Trump Tower—is a 35-story building off of Main Street in Westchester County. Situated on the 20th floor, his apartment features cherry wood flooring, a sound system and stunning views of the city. Nine-foot ceilings mean plenty of room for the 6'3 player to move around comfortably. Lin's rent rings in at about $3,800 a month.
The building also features a spa, pools, a gym and, of course, basketball courts—both indoor and outdoor. The Tower is home to a few other Knicks as well.