Venue:  Tiffany & Co.
Photographer:  Moanalani Jeffrey
Event Date: 08.04.2011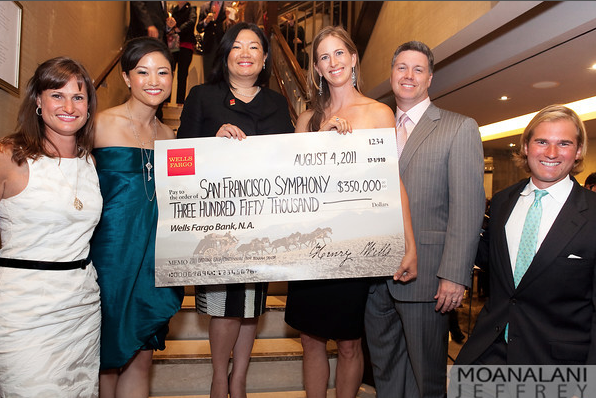 As the centennial season of the San Francisco Symphony approaches, the parties celebrating this amazing feat have started in earnest.   Nothing sets the scene like a glittering after hours party at Tiffany & Co.  Here, Wells Fargo announced their generous $350,000 donation and support for the San Francisco Symphony.
The Launch Party's event coordinators, Carol Morganstern and Catherine Wong were abuzz about the success of the night.  Ms. Morganstern emphasized how all the proceeds raised from these events benefit the Symphony's Concert for Kids program, which not only help children attend the concerts but also cultivate musical mentors inside the schools.   The upcoming President of Symphonix, Lisa Ligon, expressed how Symphonix was dedicated to increasing the number of children Symphonix would send to the Concert for Kids Program to 350 this year alone.
Symphonix members toasted to the revealed details of upcoming sold-out Opening Night Gala on September 7th with William hill wines and La Marca Prosecco.   Valerie Peo, the upcoming Vice President, echoed these sentiments and when asked about what she was looking forward to most this fall season, she stated what everyone was thinking tonight: "Gala".
i-wtKQ2MR-M
Jessica Swan, Blair Palmer
i-844Dsr5-M
Carol Morganstern, Catherine Wong, Maggie Mui, Kelly Murphy, Ray Raby, Joe Leveroni
i-BVW3CZw-M
Joe Leveroni, Lauren Scanlon
i-cLtVRtn-M
Back) Joe Leveroni, Ray Raby, (Front) Kelly Murphy, Catherine Wong, Carol Morganstern
i-fRQ4nPv-M
Rebecca Miller
i-kNh7SCk-M
Patricia Sprincin, Sallie Hunting
i-RhMrFxV-M
Phil Spiegel, Natasha Miller, Michael Engelmann, Keren Janiszewski
i-rvhgxjn-M
Ted Hazelrig, Maggie Hazelrig, Krista Hankinson, Eric Hankinson
i-844Dsr5-M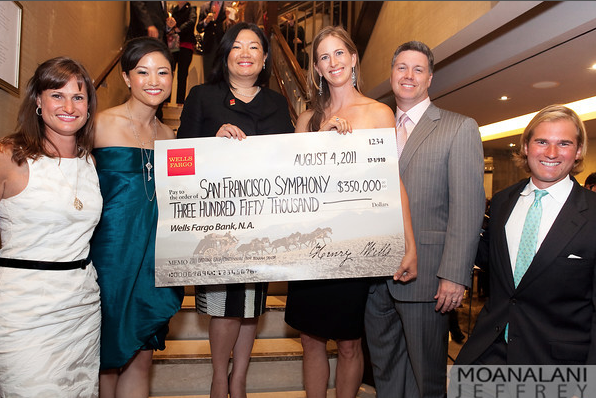 Screen shot 2011-08-05 at 2.56.56 PM
Subscribe to discover the best kept secrets in your city