Eataly, chef Mario Batali's popular artisanal Italian market and food court, has upped their ante with Birreria, a spacious rooftop restaurant and beer mecca situated at the top of Eataly's Fifth Avenue building. Giving German biergartens a run for their money, the Italian counterpart will feature full restaurant service of a delectable beer-centric menu created by chef Alex Pilas.
The menu will feature dishes that pair serendipitously with Birreria's extensive list of Italian and American craft beers, in addition to their own beers, brewed on the premises under the direction of Sam Calagione of Dogfish Head Brewery, Italian brewmasters Teo Musso and Leonardo Di Vincenze, and Eataly's own brewmaster Brook Carretta. Three original Birreria cask ales will be available – an American pale ale with thyme accents, a mild English ale with hints of chestnut, and a wheat beer with that distinctive peppercorn kick.
The menu will be equally as tasty with a variety of simple but hearty Italian fare offered, such as four different sausages, three braised pork shoulders (one to change seasonally), and an entire menu section dedicated to mushrooms for vegetarian brew aficionados. Wine and offerings from a full bar will also be available.
According to Eater NY, Birreria's official opening date is set for Friday, June 3 – sooner, if things go well – and will be open year round, regardless of the weather, thanks to a retractable roof and ample heat lamps for when we bid farewell to the warmth of summer. Birreria is located above Eataly on the roof at 200 Fifth Avenue. For more information, visit www.mariobatali.com.
5759768605_648f90c1de_o
5759769103_3d275a2ded_o
5759769455_63711831ce_o
5759875323_31c2ec37d8_o
5759876455_a3974053ab_o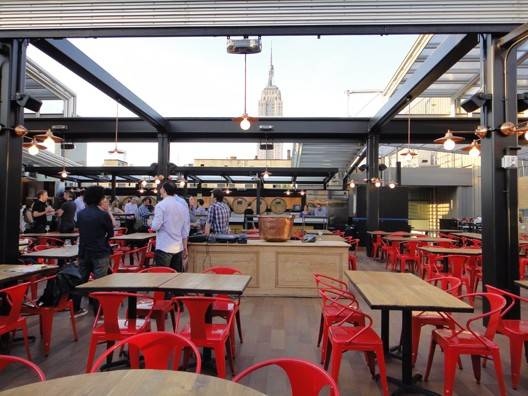 5759876611_04f6a2bc32_o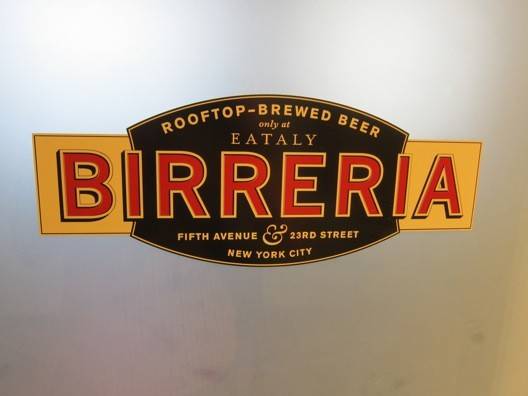 5760310896_045f9567d4_o
5760311554_09e485d193_o
5760419638_3b4fb84dea_o
5760420222_289a13f090_o
5760420710_dd7e74e672_o
5760446186_10095bd2bb_o
[Source: Eater NY]