Ok, ok. So, I'm not pointing any fingers, but the holiday season has come and gone. I think it's safe to say that most of us have had our fill . . . and then some. After all, it's hard to turn down homemade cakes and treats not to mention even trying to adhere to a heart healthy diet regimen during a seven-course dinner party. But sometimes less is more and that time has come. It's time to put down the cookie, Mary. Just put it down and back away.
For those of you who might have noticed a slight swelling in the midsection or feel sluggish after a two week diet of straight-up sugar, you might want to consider a cleanse. And no, I'm not talking 90 days of nothing but spicy lemonade. I'm talking about a delicious and nutritious juice detox, courtesy of Blue Print Cleanse.
Touted by celeb nutrition gurus, such as Dr. Oz Garcia, Blue Print Cleanse was founded by two super stylish ladies Zoe Sakoutis and Erica Huss (think Givenchy not granola). Three levels of cleanses are available, for beginners who may have once heard of juice to experts who eschew solid food all together.
It must be said that whatever cleanse you pick-up, every level is stocked with seriously luxe liquids crafted from organic fruits, vegetables and nut milks. Angelenos wanting to step into liquids used to have order their cleanses online but luckily, two pick-up spots have just opened up in L.A. You can now grab your juices to go at Fred Segal Salon and/or Pilates Plus.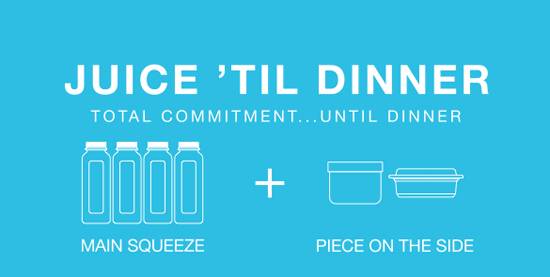 And for those of you with commitment issues, don't worry. Blue Print Cleanse also offers a Juice 'Til Dinner option with a variety of juices bolstered by a two course vegetarian meal plus two snacks. Don't feel like a wuss if you do decide to go this route. I know you're tough enough. And either way, your tummy and tush will thank you.
Like Haute Living Los Angeles? Join our Facebook page. Want Haute Living Los Angeles delivered to your in box once a week? Sign up for our newsletter.
Subscribe to discover the best kept secrets in your city