Anicia Bragg, founder of A BRAGG Design and the editor of "Indulge with AniciaB," shares some of her tips for decorating posh spaces for the holidays. "Designer Christmas trees are a relatively new phenomena," she asserts, "with many people using their decorations to demonstrate a certain level of status and sophistication over the holidays. However, it is not always easy to figure out how to decorate Christmas trees for luxury homes."
In order to help individuals come up with a Christmas tree concept that's not only up to their standards but also an appropriate reflection of their style and personalities, Bragg offers the following pointers:
"You have to balance exceptional design and holiday spirit to convey an atmosphere that is both elegant and welcoming for your family and guests. Whether you plan to put your tree in a foyer, window or large formal room, the first element to consider is size. Match your Christmas tree to the height of the ceilings and width of the room, so that it is bold and eye-catching, but not overwhelming.
"Also, consider color coordination. You do not necessarily have to match your holiday choices with your regular color scheme, but you should try to match most of your decorations. From window trimmings and trinkets to centerpieces and fabrics, you want your tree to truly enhance the space.
"Mimic your favorite designer's style for inspiration, by choosing colors and decorations that they might use. Everything from ornaments to wrapping paper and accessories from the designer's label can be coordinated. You might not have thought that your Christmas tree could resemble Versace, Chanel or Betsy Johnson, but you can take cues from the basic elements that these designers use in their collections and apply them to your own holiday design.
"Christmas decorating is about the ambiance, so don't forget to add lots of items that dazzle and sparkle. Instead of adding tinsel or an abundance of lights, try hanging jewels and strings of crystal beads. This will provide filler between branches and give your tree that extra 'oomph' to leave a lasting impression.
"Limited-edition or couture ornaments add uniqueness and sophistication. If you can find beautiful ornaments that your friends covet, but will never find for their own trees, you will create a tree to be admired and talked about.
"You can also choose handcrafted items that make your house still feel like home, but are done professionally. It is just a matter of finding local artists and searching for just the right items. Glass blowers, metal artists and even jewelry designers can help design custom ornaments, bead strands and bejeweled tree toppers. You can be sure to have one-of-a-kind decorations this way.
"You may also choose to purchase designer holiday items and trinkets each year to build a specific type of décor inventory. This may mean that you only purchase one ornament at a time. Still, building your collection over time with these items will mean that when the holidays come around, you will surely have a luxurious Christmas.
"The main key is to develop a theme you will be happy with. You might find it easier to work within a theme or color scheme as opposed to shopping aimlessly for items and seeing if it comes together. If you are still not sure how to decorate Christmas trees for luxury homes then do some research. You will often find ideas online, or you can choose to bring in decorators to help. My clients love that I can handle all of the details to transform every room in their homes into a winter wonderland, which frees up their time to enjoy spending with family and marveling in the beauty of Christmas with guests. Professional holiday decorators can handle all of the shopping and setup for you, or if you prefer to continue a family tradition of decorating together, they can provide all of the items and tips for placement on your own."
Now that Bragg's shared with you everything you need to know in order to make your own Christmas tree the hautest on the block this year, be sure to check out the examples of designer Christmas trees from Bragg below in the image gallery. (Images by Baxter Photography.)
Like Haute Living Phoenix? Join our Facebook page. Want Haute Living Phoenix delivered to your in box once a week? Sign up for our newsletter.
Luxury-Christmas-Tree
Balance exceptional design and holiday spirit to convey an atmosphere that is both elegant and welcoming for your family and guests.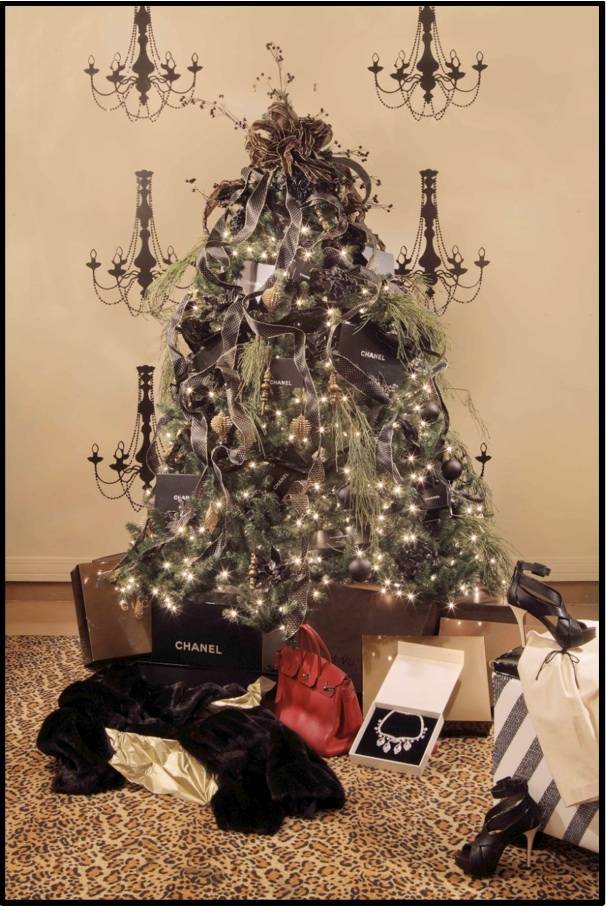 Chanel-Designer-Christmas-Tree
This tree is full of couture embellishments, drawing inspiration from Chanel, and a perfect fit in a large closet.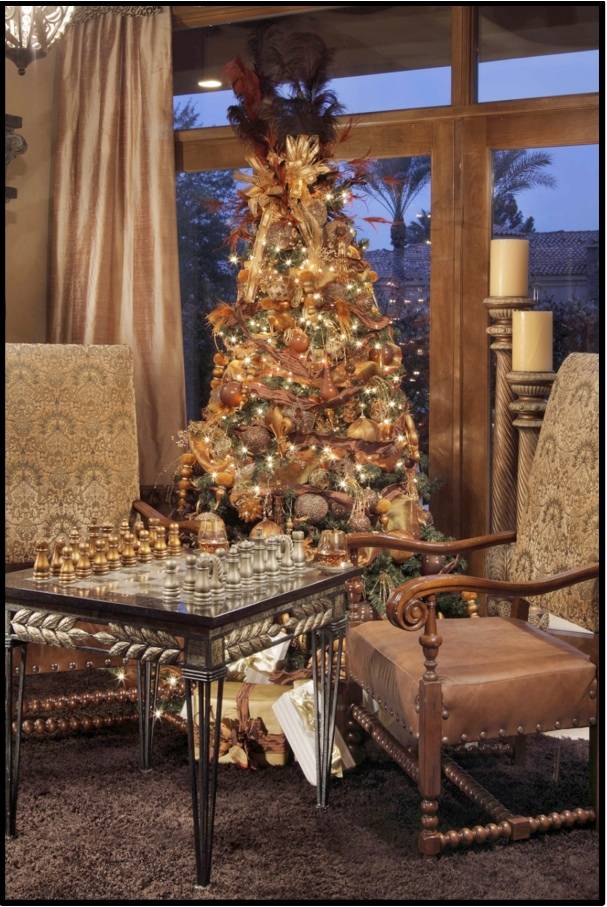 Conversation-Starter-Christmas-Tree
Giving each room its own holiday makeover can make for great conversation starters and really wow your guests.
Crystal-Gems-Christmas-Tree
For a jaw-dropping effect, don't be afraid to add tons of crystals and gems for a tree that exudes glamour.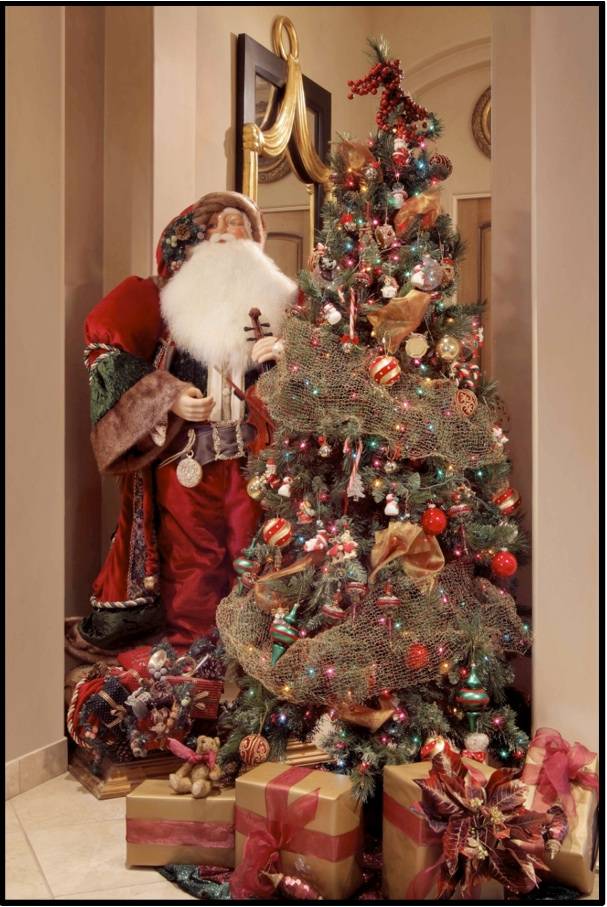 Gorgeous-Designer-Christmas-Tree
For large formal gatherings, you can strategically direct traffic away from private areas with a gorgeous display.
Neutral-Theme-Christmas-Tree
For smaller conversation areas, choose neutral themes and be sure to scale down the size of your tree appropriately.
Pink-Luxury-Christmas-Tree
For an elegant yet undoubtedly feminine feel, try incorporating muted shades of pink into neutral decor.
Subscribe to discover the best kept secrets in your city