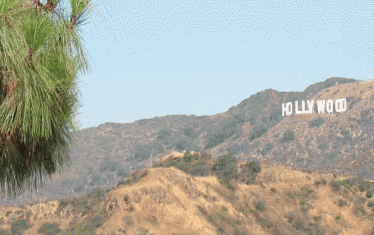 The statement, "Go take a hike," has a very different meaning when living in Los Angeles. It is a pastime that many of us take for granted when residing in a state with eternal sunshine and desirable temperatures year round. For my sister, it is a novelty she seeks with every vacation she takes because residing in South Beach does not obviously permit much hiking. When she came to Los Angeles to visit me she had two requests (1) to eat a Katsuya and (2) to go hiking.
I started to think about where I could take her because the stench at Runyon canyon is quasi-deplorable. I decided on Griffith Park Observatory and after four years here it was my first time seeing the Hollywood sign that close up. I highly recommend this spot. It is a Los Angeles gem, and why not get a little exercise and culture at the same time. As we began our hike, I started to think of how enjoyable it was to be outside with my best friend and getting a great workout, too. The following are my other recommendations for hiking while being pampered with option of 5-star hotel amenities:
Hana in Maui, Hawaii: Although many of us retreat to Hawaii for a little R&R, a cabana boy, and an adult frozen fruity beverage I am speaking from experience when I say that hiking in Maui was one of the most memorable parts of my. We scaled Banyan Trees, swam in natural pools under the waterfalls, and jumped from cliffs. It was amazing and entertaining exercise. Take the Road to Hana and become engulfed by the picturesque sites. Aloha!
Red Rock Canyon Las Vegas, NV: If you are going to sin there is nothing better then hiking it out of you the morning after. It is simply amazing that you can see such natural beauty so close to man made madness. If you feel a little daring take a longer drive to the Grand Canyon and take a hike.
Hiking is a great way to see the beauty of your vacation spot.  In one hour it can burn as many as 500 calories depending on the weight of the hiker and the intensity of the hike. Regardless it makes anyone happy and happy people are healthy people. Until next time my friends, visit www.raylenebartolacci.com. To health and wellness, Salute.