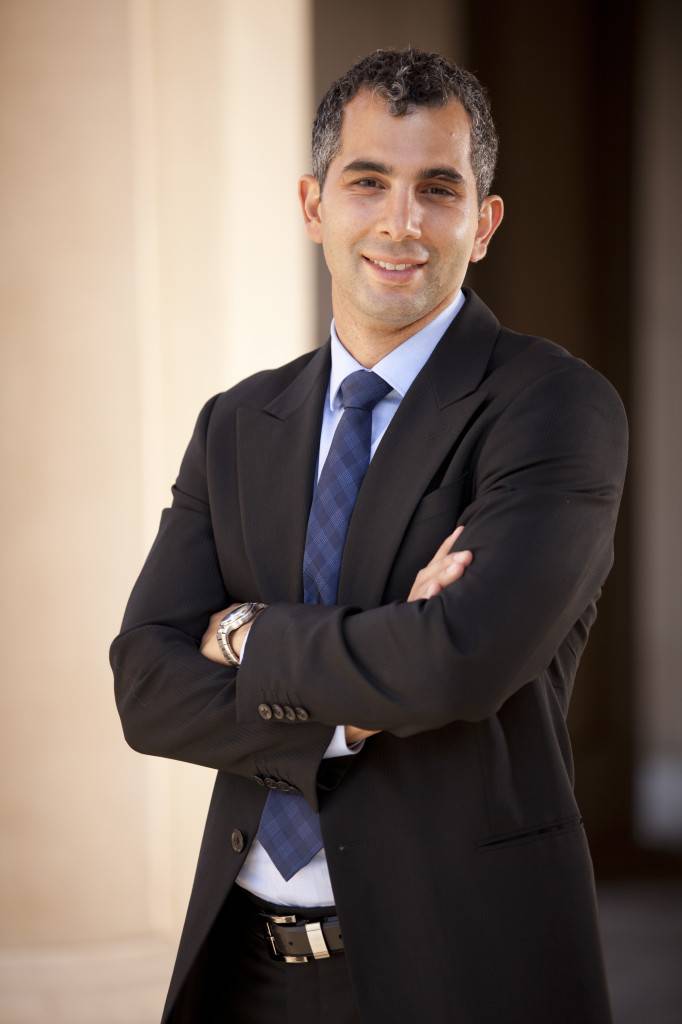 Dr. Richard Zoumalan knows a thing or two about the beauty of Beverly Hills. In addition to being raised in the tony LA area, he and brother Christopher are two of the hautest plastic surgeons in the 90212. Together they are the Beauty Brothers of Beverly Hills, a team renowned for their highly specialized work. Dr. Christopher would do his fine artistry of the eyes, while Dr. Richard would tastefully enhance the rest of the face.  Together, they perform an ultra-specialized approach to facial surgery. It's safe to say that Dr. Richard knows all about the beauty of Beverly Hills…and then some. Here is his insider's guide on the best places to nip, tuck and pluck in the City of Angels.
Like Haute Living Los Angeles? Join our Facebook page or follow us on Twitter @HauteLivingMag.
Where were you born ?
Encino, CA
How long in Los angeles:
All but for the 10 years I left Los Angeles to get my Medical Degree, train, and do research. (5 years in New York City, 4 years in Chicago, along with time
Neighborhood:
Beverly Hills
Occupation:
Facial Plastic and Reconstructive Surgeon. I am a Rhinoplasty (nasal surgery) and Facial Surgery Specialist.
Best Sushi:
Sugarfish in Beverly Hills. Sushi done simply and fresh. It's newly opened and across the street from my office.
Best Italian:
Via Alloro on Canon Dr. The Drago brothers create a warm atmosphere with delicious dining. So many low carb options for an authentic Italian establishment.
Best dessert:
The flan at Mercado. They run out fast, so Mercado is one of the only places that I go for dinner on the earlier side.
Best place for a romantic date:
Perch downtown. You can not beat this view from atop the world.
Best Sunday brunch:
Four Seasons
Best place for a power business meeting:
Bouchon at the Montage Hotel. It's next door to my office and perfect for meetings. I prefer the downstairs courtyard café because it has a very summery French atmosphere.
If you have out of town guests, which hotel would you recommend?
The Fairmont Hotel in Santa Monica. It's beautiful with easy access to the beach.
Favorite shopping venue/boutique:
Barneys, Nieman Marcus, Nordstroms.
Best Spa:
Terranea. This is the Southland's best world class spa.
Favorite Charity Event:
LEAP Foundation student mentoring program. This foundation allows successful people to give some real help to young students who are looking for some much needed guidance.
Best Steakhouse:
STK in West Hollywood. They have excellent seafood for those like myself who eat steak occasionally. The ambiance is an added bonus.
Best Pizza:
Caffé Roma. I do indulge in carbs occasionally (rarely actually), and this is where I do it.
Best Lunch:
Joan's on Third. It has endless choices of healthy sandwiches and sides.
Best Gym/Athletic Facility:
Equinox Westwood, because it's the closest Equinox to Beverly Hills that has a lap pool.
Best Massage:
TrüYoga & Spa in Santa Monica.
Best Limousine/Driving Service:
: Uber.
Best Museum/Exhibit:
I am an artist myself (painter), so I believe in supporting local artists and art institutions. While, I frequent the LACMA, believe in building up the local art scene in Los Angeles by attending and participating in art shows and festivals.
Favorite historic/legendary place to see or explore:
LA's is a young city, but the Getty Villa is a way to learn about the history of the Malibu area. It does have a great art collection as well.
All-around favorite locale in Los Angeles, whether a neighborhood, restaurant, venue, or other
Santa Monica Mountains. With its endless terrain for every outdoor summer sport imaginable, I seem to find a new activity to challenge me every year.
Best aspect of Los Angeles
Being from the area, I'm lucky to have family and friends a short drive in all directions, so that is the best aspect of LA for me. As for the City itself, I treasure the short drive to beautiful beaches, endless mountain biking trails, hiking and climbing areas, and excellent weather for all of it.
MORE HAUTE SECRETS

Fatal error: Call to undefined function related_posts() in /home/hautel5/public_html/wp-content/themes/haute-living-2014/single-haute-secrets.php on line 83