Photo Credit: Courtesy of Loved01
Another day, another celeb skincare brand. In a world of celebrities dropping their own beauty brand in what feels like every other day, now more than ever your brand has to have a clear purpose and stand out from the rest. For singer, songwriter, entrepreneur, investor, husband, and father John Legend indeed does it all. Now he is aiming to democratize the beauty industry with the drop of his new skincare brand, Loved01. Loved01 is focused on a clear mission: to provide access to affordable products for melanin-rich skin, in an underserved community in the skincare space.
According to Love01's website, more than 40% of Americans identify as people of color, and most brands are not formulated to address the unique skincare needs of this very diverse group. Legend is looking to bring equality to the skincare space by creating products to meet the needs of Melanin-rich skin while addressing issues universal to all skin types. Each product is consciously formulated; the team aims to provide efficacious skincare solutions while caring for the environment and the brand's community.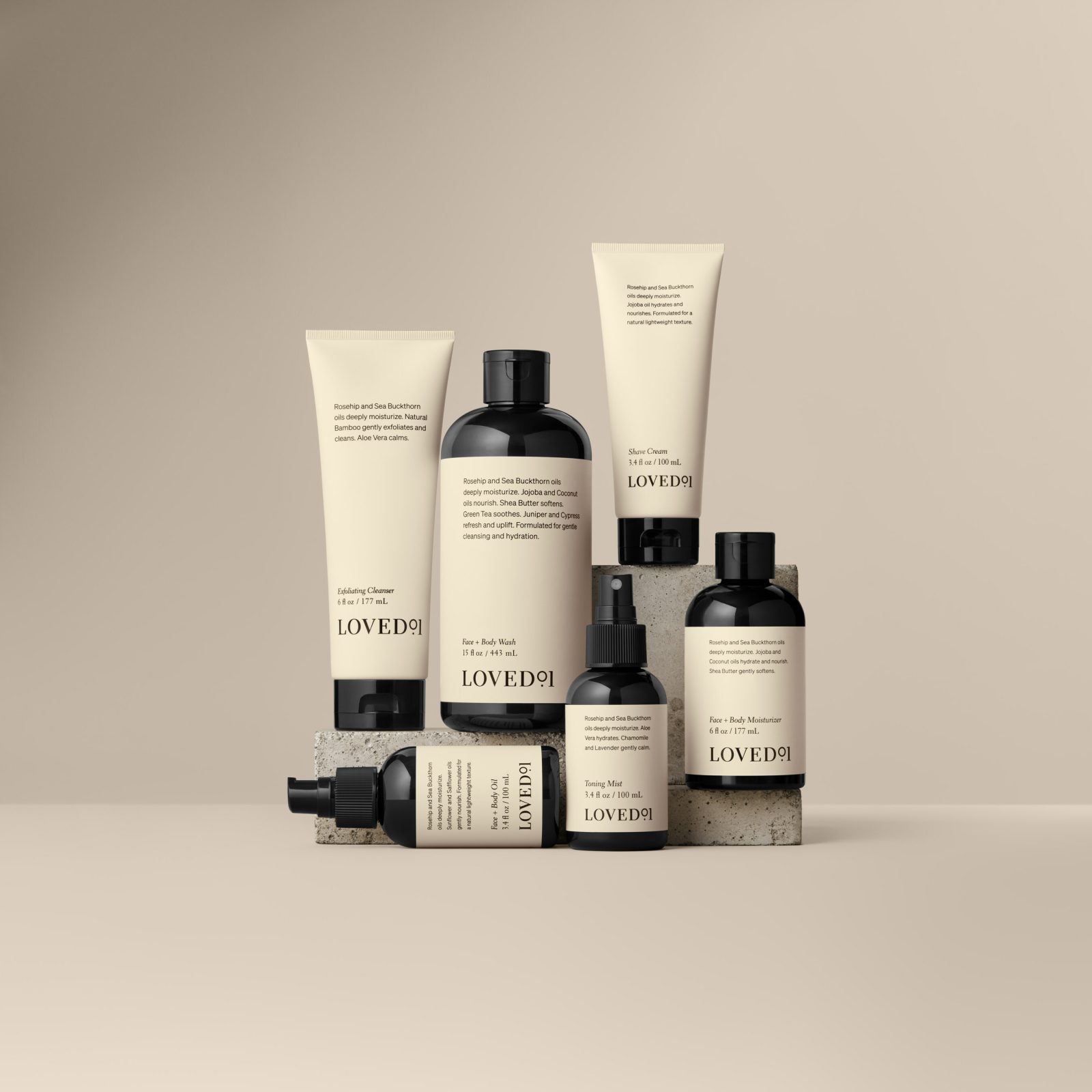 Photo Credit: Courtesy of Loved01
All of the products range from $10 to $15 and will be available in retailers like CVS and Walmart. "John's passion for highlighting a missing gap in the skin care space brought us together to make it possible for all to enjoy effective skincare solutions," says the President of Loved01, Kia Lowe. "We're grateful to our loyal retail partners who have been so supportive and excited to help us reach our mission of making Loved01 accessible to all."
Loved01 claims that its products work for all skin tones, but specifically cater to darker ones. The brand is focused on moisture as there's evidence dark tones lose moisture more quickly than lighter ones. The brand has launched products focused on hyperpigmentation and SPF moisturizer. Additional products included are a Face + Body Wash, Exfoliating Cleanser, Shave Cream, Toning Mist, Face + Body Moisturizer, and Face + Body Oil. 
Legend's full line is now available to shop at www.loved01.com.