Dr. Nazila Satvat, DDS, is a cosmetic and holistic dentist at Brightleaf Dental in Santa Monica, California.
Dr. Satvat received her doctor of dental surgery degree from Ajman University College of Science and Technology in Ajman, United Arab Emirates. She was a practicing dentist in Dubai, then spent a year in Sweden and Italy, training and expanding her expertise. After coming to the United States, Dr. Satvat attended the University of Colorado School of Dental Medicine in Aurora, Colorado, and graduated with another Doctor of Dental Surgery degree.
Priding herself in staying up-to-date with the latest dental advancements, Dr. Satvat has taken courses at the Los Angeles Institute of Clinical Dentistry in Burbank, California. Some of her completed classes include advance adhesion, porcelain onlays and full crowns, levels one and two of applied occlusion and diagnostics, and supragingival dentistry. She is also a member of the American Association of Dental Consultants, the American Dental Association and the California Dental Association.
Some of Dr. Satvat's passions include art, design, and culture. Because of this, she views herself as an artist and teeth as her canvas. By combining her love for science and art, she's able to help her patients achieve exceptional smiles and change their oral health for the better.
Dr. Satvat's personalized care and compassionate manner have earned her the highest reviews from her patients online. She applies a holistic approach to dentistry because she believes the whole body works as one cohesive system starting with good oral health. Haute Beauty spoke with Dr. Satvat about her greatest achievement, what she's most excited about in the dental world and her most memorable patient reaction.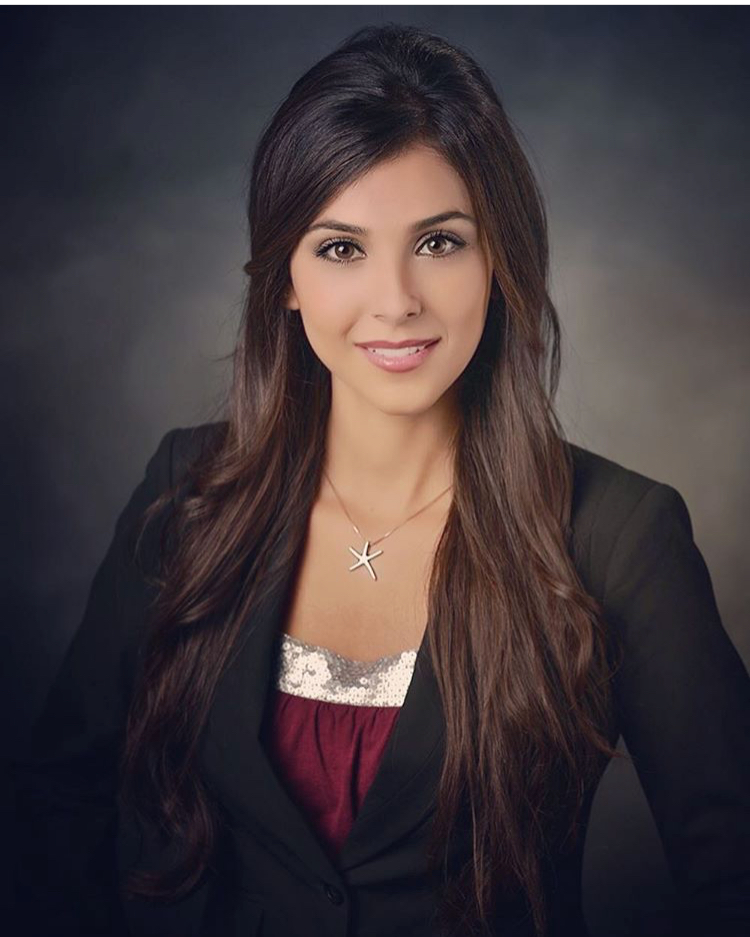 My greatest achievement...
My greatest achievement is being on the receiving end of a compliment. I am a big believer that the greatest compliment my clients can give me is that of a referral. Whether it's a family member, a close friend, or even a trusted colleague. It's very gratifying when a new client comes to see me for the first time and says for example "hi Dr. Satvat, my name is Matt, I was referred to you by my friend Jeff, you gave him a PerfectSmileTM." For me, that just says it all - there's nothing more satisfying.
The future of my field is…
The future of my field is evolving rapidly. We have shifted away from procedures like cavities, root canals, and braces and more toward procedures like my PerfectSmileTM, which is essentially like doing a complete makeover of the persons smile. The latest trend in health and fitness is one that's more of a lifestyle choice. Ultimately, looking and feeling your best has become the rule rather than the exception. This is why I prefer the term 'client' to 'patient'.
The biggest misconception about my field is...
that everyone hates going to see their Dentist. Admittedly, this was a common feeling 15-20 years ago. Thanks to advancements in technology and the tools and equipment we have at our disposal. We find that procedures are longer as time-consuming and in most instances pain-free. What once required several hours and multiple painstaking visits can now be done in 1 or 2 visits of 45 minutes each and with minimal recovery time. Resulting in a more enjoyable experience for both Dentist and client.
My most requested procedure is...
without a doubt, my PerfectSmile™. I chose this profession because I wanted to improve the quality of life for people, and everyone knows that a nice smile naturally makes us feel more confident. That's why I created the PerfectSmile™ because no matter what your "before" picture looks like, whether you have crooked teeth, yellow teeth, missing teeth, or hardly any teeth at all; it's comforting to know that your "after" picture will always result in the PerfectSmile™.
What surgical advancements are you most excited about?
At Brightleaf Dental our philosophy is one of a Holistic Nature. Everything from the materials we use to the way we design our clients' plan of treatment. Therefore, we are very excited about the availability of zirconia specifically for our surgical implant procedures. Titanium and titanium alloys are mostly used for dental implants, it's been done that way for years. However, recent discoveries have identified potential immunologic and possible esthetic compromises with titanium implants. Zirconia implants were introduced into dental implant procedure as an alternative to titanium implants. Zirconia seems to be a suitable implant material because of its tooth-like color, mechanical properties, biocompatibility and low plaque affinity. All of which fit nicely into our holistic approach.
What are you best known for?
My practice Brightleaf Dental is best known for our PerfectSmile™. It's important to note that no matter the current condition or health of the client's mouth the result is always the same. We design a plan based on the specific objective of each client's needs and budget. We accept most insurance plans and are proud to offer CareCredit™.
What is your most memorable patient reaction?
What comes to mind when I think about my most memorable client reaction is this one client in particular. Like many of us, her mother had been given antibiotics while she was pregnant with her. So through no fault of her own, her teeth were naturally very soft and brittle. Now because they were soft and brittle her teeth would break easily and often, she was missing 10 teeth all together. Needless to say, she had lost all hope and it was obvious by her lack of confidence. So the first thing we did was laid a well thought out plan and an exact timeline for its execution. That plan meant implants, veneers, Invisalign™ and two separate Zoom!™ whitenings when all was said and done. Even though her case is extreme we found a way and upon delivery of the client's PerfectSmile™, she burst into tears of happiness. We had given her more than just a new smile, we had in fact, given her back her confidence, the confidence she believed she had forever lost.
What sets my practice apart is…
What sets my practice apart is our Holistic Philosophy. We are hyper-vigilant in our holistic approach, not only in the selection of materials - materials without harmful or toxic side-effects for any procedure we perform. We even go as far as removing materials from previous procedures. Materials like Mercury and Titanium which have been proven to cause health problems.
What I love most about my profession...
is that it positions me to improve my clients' quality of life. I have heard that statically Dentists as a profession have the highest rate of suicide. Which amazes me, because I can think of nothing more rewarding than giving someone a PerfectSmile™
Career defining procedure?
My career defining procedure is my PerfectSmile™; it's my specialty and the results speak for themselves.
What new services are you excited to offer?
I am very excited about offering Veneers. Veneers have come a long way since first being introduced. Veneers can do in two weeks what often takes InvisalignTM 2 years to do with the same if not better results.