Blame it on your 5 A.M. spin class or missing your morning coffee because of the long line, but the exhaustion written on our faces isn't pretty. When concealer isn't enough, you may wonder what cosmetic procedure would help restore that youthful glow to your eyes. Here, renowned New York plastic surgeon Dr. James Chelnis describes fat transferring and how it could be the answer to rejuvenating your face.
Photo Credit: Shutterstock
Haute Beauty: Can you talk about the process of fat transferring and what does it treat?
Dr. James Chelnis: You might be surprised that fat transfer is still a popular technique with fillers being so popular today. Modern fillers are definite upgrades from the previous generation technology. Fat transfer is a time-tested technology that uses your fat and puts it where you wish it would be! Since it comes from your body, there is no chance that you would be reactive or allergic to it. If you travel a lot and have a want to be free of repeat appointments for facial fillers, fat transfer could be an excellent option. The procedure usually uses fat from your abdomen but there are other good sources too, such as from certain parts of your thighs or flanks. This is determined prior to the procedure with your physician. During the same visit, the fat can be added to the targeted area to complete the treatment. Fat harvesting is typically done through a tiny site a few millimeters wide and heals very quickly as a result. Technical elements to the procedure include how to prepare the harvested fat for injection. There are many options for harvesting including choosing a donor site, selecting the proper instrumentation for harvesting and injection, and fitting the procedure into the patient's larger aesthetic goals.
HB: What are the main reasons for this procedure?
JC: Where are the signs of aging most prominent? Though there may not be one answer for everyone, most people would probably point to the area around their eyes. Particularly hollowing and shadowing under the eyes. So what can we do to keep this area youthful and bright? Fat transfer is the solution.
HB: Is there any prep required by the patient?
JC: There isn't much in the way of preparing for fat transfers outside of normal steps before any procedure. This includes pausing blood-thinning medications and supplements before the procedure and keeping away from strenuous activity for a short time after the procedure.
HB: How long do the results last?
JC: Fat transfers can last much longer than fillers, sometimes for many years, and as a result, in the long term can be much less expensive than fillers. This is great for patients that want something resembling a "one and done" approach to aesthetics.
HB: How long is the recovery?
JC: Since it is a procedure, there is a recovery period, but not as would be seen from a more invasive surgical option. Patients should expect short term soreness or bruising from the donor site and some short term swelling in the recipient site.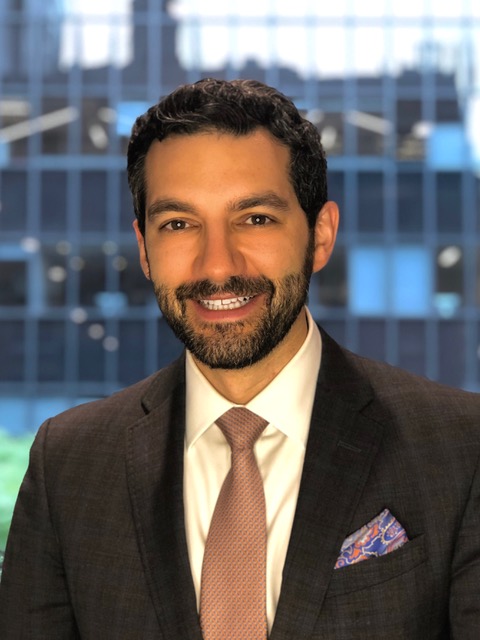 Photo Credit: Dr. James Chelnis
HB: What is your favorite way to prepare for fall?
JC: As fall approaches, I prep my hiking boots, tent and sleeping bag. As the weather gets milder, I like to spend time trekking and take short trips away from the city. I grew up spending summers away from New York, and it's nice to have access to so many beautiful places so close to home. My favorites are Vermont, Breakneck Ridge, Letchworth State Park, and the Finger Lakes. Thinking of upstate NY, I also love the Glass Museum in Corning. I find it really inspiring to see how everyday things are engineered and made.
HB: Where was your favorite travel destination this summer and why?
JC: This summer my favorite trip was to Florida to visit friends and my little nephews. I have to get in as many days with them as I can while I can still toss them up into the air. They're like little sponges and it's amazing to see them absorb the world around them. Despite the distance, my family is very close and has a very strong bond. I also managed to squeeze in some kayaking and of course, time on the beach. Unfortunately, a storm kept me from hang gliding - I'll keep that for a second trip! I'm planning for my next trip to including scuba diving in the Galapagos and trekking to Machu Picchu. Travel tips are welcome!