Your smile is your individual signature, so naturally you want it to be perfect. If you feel your smile is lacking, then dental contouring might be the procedure for you. Dr. Rhonda Kalasho talks to Haute Beauty about what dental contouring is and how it can perfect your smile, then dishes about her summer.
Photo Credit: Shutterstock
Haute Beauty: What is dental contouring and can you explain the process?
Dr. Rhonda Kalasho: Dental Contouring lays on a spectrum of treatments that can be performed to improve the position and shape of teeth. The process can be anything from basic enameloplasty, which is simply minimally reducing of teeth to make them appear straighter and in better position without using bonding or veneers, to actually using veneers.
HB: Who is a good candidate?
RK: Anyone that does not like the shape and position of their teeth, and those who have unfavorable positioning of their teeth resulting in poor oral hygiene are good candidates. If there is too much crowding or overlap of the teeth, then we generally recommend tooth contouring with either clear aligners or veneers to help maintain oral hygiene.
HB: How long is recovery?
RK: The recovery is very quick and requires no down time.
HB: Does dental contouring help the health of the teeth, and, if so, how?
RK: Generally, teeth in a better position, for instance teeth that do not cross, overlap, or hit prematurely in a certain location are better maintained in terms of gum health, and also have less chance of chipping and wear.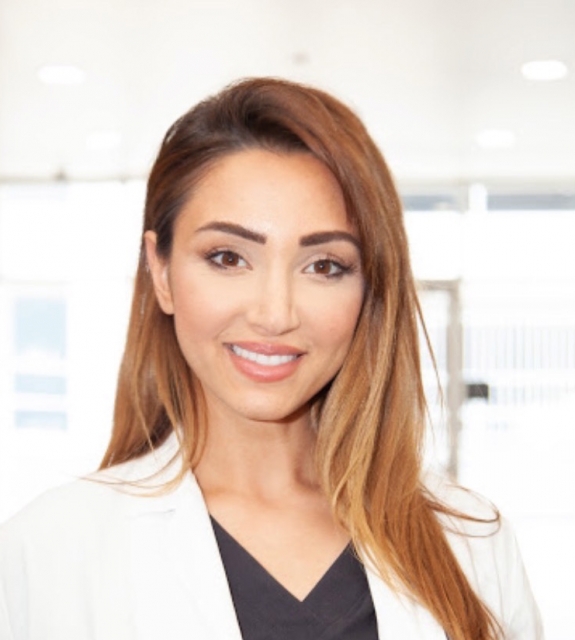 HB: Where was your favorite travel destination this summer and why?
RK: My favorite travel destination is San Diego. I do not get much time off from work, and when I do, I like to stay close to my practice and patients. San Diego is my hometown and incredibly close to Los Angeles, but has a completely different vibe and atmosphere. We love going out to La Jolla Coves and hanging out with the Sea Lions at bay or doing one of the many scenic ocean hikes. It is certainly an incredible place, and the wonderful thing is that its summer all year long in San Diego.
HB: Despite year-long summer in San Diego, what is your favorite way to prepare for fall?
RK: I love the fall and each season has its benefits. The fall for me means light jackets and knee-high boots, which is my favorite look. I love to get my fall clothes out just when that summer sun starts to fall back and the weather gets cooler.