Being diagnosed with cervical stenosis in the past included a sole solution of taxing surgery with maximal downtimes. Today, ultrasonic technology has allowed the development of new innovative surgical procedures completely changing the way surgical spine surgery is performed. Considering traditional surgery methods to treat cervical stenosis raise a significant amount of risk including permanent loss of mobility, loss of function, and the possibility of having additional surgeries to correct any issues risen during the initial procedure.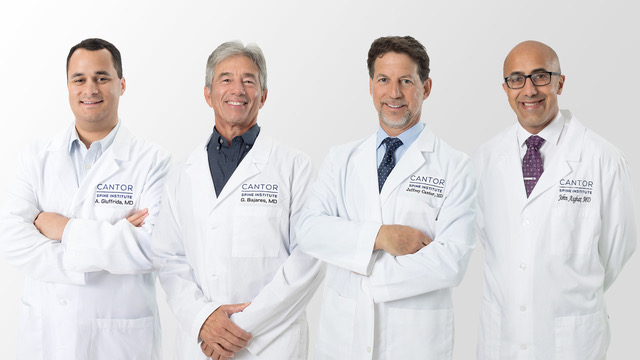 What is Cervical Stenosis?
Cervical stenosis is developed when arthritis causes the spinal bones to expand causing spinal joints to form bone spurs growing into areas that are normally occupied with important nerves called the spinal cord and spinal nerve roots. The expanding bone spurs push on the nerves resulting in a spinal stenosis. Damage to the spinal cord can interfere with all functions below the neck including movement, sensation, breathing and much more. Reiterating the importance of that spinal cord damage caused by cervical stenosis can be life-threatening.
How to Treat Cervical Stenosis?
Through innovative technology, treating patients with this condition is safer and quicker than ever before resulting in success and minimized risk. By utilizing an ultrasonic device with a linear blade that oscillates at high-frequency traditional methods using screws and rods are no longer needed.
Because ultrasonic bone cutters do not spin or have sharp blades, they can work very close to, even in contact with very delicate nerves. Ultrasonic bone cutters use high-frequency vibration that will cut through bone but will not damage delicate nearby structures. Due to the bone's stiffness, the blade's energy is absorbed, quickly and efficiently chiseling the bone away at rapid speeds, while reducing the chance of damage to surrounding nerve, muscles and important structures of the spine. This allows surgery to be done from the inside out through tiny incisions. Important structures that hold the spine together are not removed.
Cantor Spine Institute uses a vast amount of different procedures and techniques to ensure a smooth and successful road to recovery. Their patients who undergo ultrasonic spinal surgery have higher rates of success compared to those being treated with traditional methods. Avoiding procedures that alter mechanics, transfer stress, impair function and mobility allows Cantor Spine Institute the opportunity to develop revolutionary techniques.
The Benefits:
Preserved function and mobility
Unparalleled risk management
Major (over 90%) reduction in the use of rods, screws, and fusions
The smallest possible incision
Mitigation of surgical pain
Swift, smooth recovery
Less blood loss and near complete elimination of blood transfusions
Shorter hospital stays
Fewer complications
Better long-term results
For more information, please visit www.CantorSpine.com 
For more information, visit Cantor Spine Institute - MOVED TO MD MEMBERS's social media: