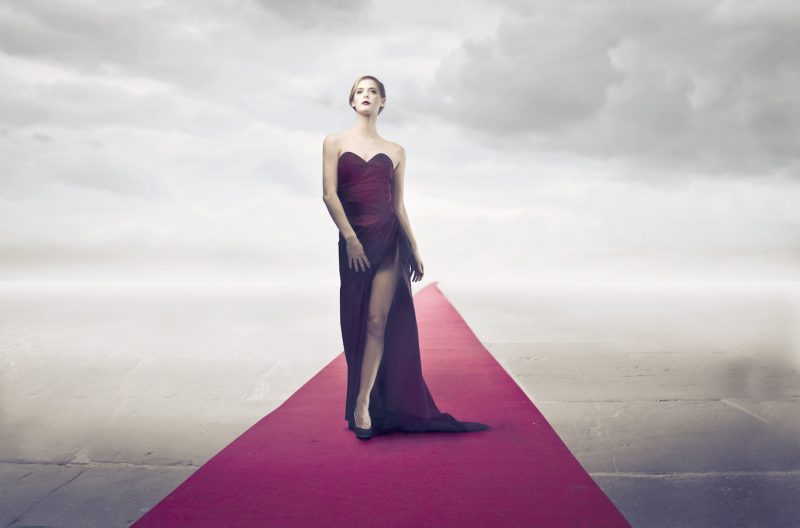 Photo Credit: Ollyy/Shutterstock.com
There is a lot of WORK that goes into looking glamorous for any awards season but for this awards season in particular, there's a heightened focus on looking smashing. Covid may not be a thing of the past exactly, but it feels like it, with the Hollywood elite ready to show off their best selves, totally ready for their close-ups. That means, of course, than in addition to some bold sartorial choices, there's a focus on glamour, gorgeousness, and glowing skin.  So here is how the A-list is getting ready. The good news: you, too, can employ the same tricks. The tough part: try to remember that perfection isn't easy!
FACE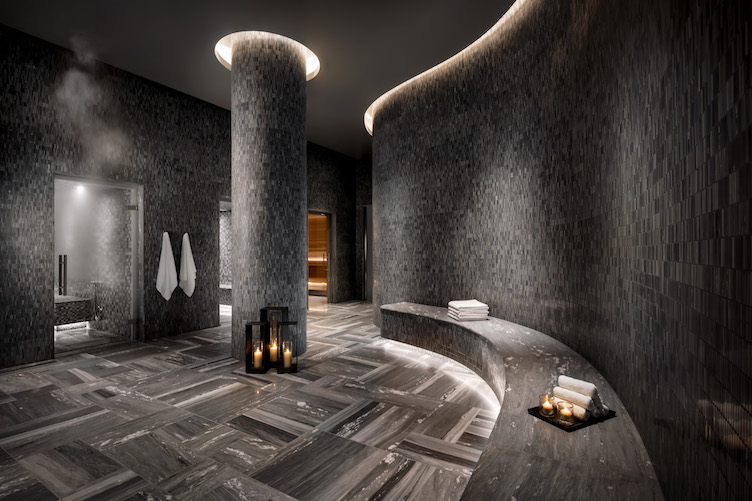 Photo Credit: Fairmont Century Plaza
Red carpets are stressful. Awards season is stressful. Which is why a cool new way to relax has come about at the new awards season hot spot, Fairmont Century Plaza. Through an exclusive partnership with biohacking expert, Dr. Oz Garcia, this haute hotel is reinventing wellness culture with its bio-hacking treatment – a customized approach to recovery, wellbeing and anti-aging. Using infrared technology, neuroscience technology, and meditation bio-hacking offers an all-natural solutions to improve sleep quality, resolve stress and support mindfulness. But  beauty is also a focus here. The five-star property is now offering ultimate glamour package, 'Lights, Camera, Century Plaza!'  The package will include accommodations of choice, a $100 F&B credit at Lumiere Brasserie, and the "Red Carpet Radiance" facial. So what does that look like?
The Dr. Rita Rakus "Red Carpet Radiance" facial is an award-winning treatment that uses the 4-step protocols of the Dr. Rita Jetlift system to improve the lips and the eye contour lines. Those struggling with wrinkles caused by aging will automatically see immediate results that guarantee an award-show ready look.
The hotel is also offering its The Avenue of the Stars "Super Power" facial, created for those in a hurry who want to get the maximum results in the minimal amount of time. Using the same Dr. Rita Jetlift system, this treatment is customized to individual needs, using items like Growth Factor Serum and Argireline. Growth Factor Serum is a top-of-the-line treatment complex enriched with Epidermal Growth Factor that is known to stimulate powerful anti-aging effects, enhancing moisture and elasticity, and reducing wrinkles. Argireline Serum, which is better known as Liquid Botox, is used to achieve maximum results with glowing skin, reduced wrinkles and a soft lift.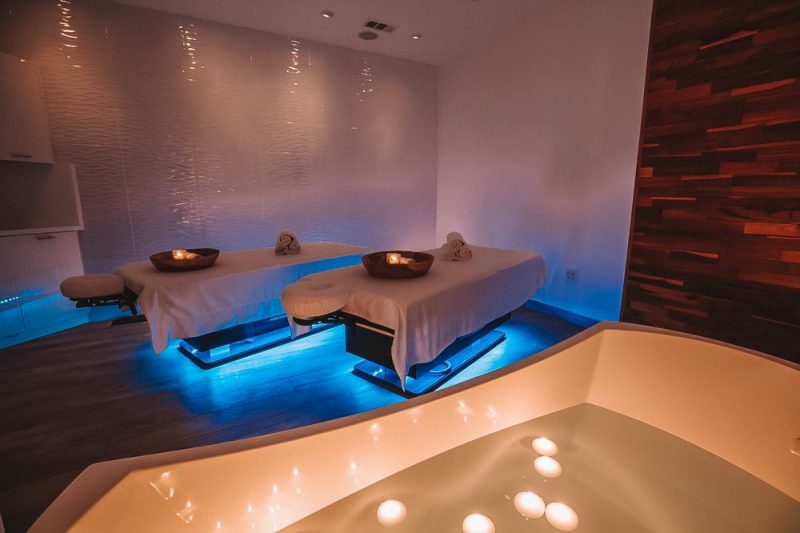 Photo Credit: Ole Henriksen Spa
Why mess with perfection? Tucked away in Sunset Plaza, this celebrity favorite offers THE favorite facial of the Hollywood set, the Signature Red Carpet Facial. Designed by OLEHENRIKSEN SPA owner Vance Soto to give anyone red carpet results, this treatment is the ultimate anti-aging treatment in Los Angeles utilizing multiple state of the art pieces of equipment. HydraFacial™ for exfoliation and hydration, LED lights for fine lines and wrinkles and to minimize surface bacteria, LHE microphoto facial for texture, sun damage, contouring, lifting, and firming. Human stem cells to provide the best glow possible. The finish is a proprietary oxygen system to calm, infuse antioxidants, and bind deep hydration to the skin. The Spa also offers Soto's own new VSOTO facial — a mix of botanical brighteners and super concentrated Vitamin C to brighten and balance dull and uneven skin tone — as well as a series of facial peels, light therapy, male-specific treatments and even — drum roll please —  a  scientifically proven inch loss treatment that guarantees you'll lose at least six inches in just two hours; with results lasting up to 30 days. A unique clay formula and special wrapping technique also tightens and tones your body while exfoliating and cleansing the skin so you not only look great, you'll feel fabulous too, after just one treatment.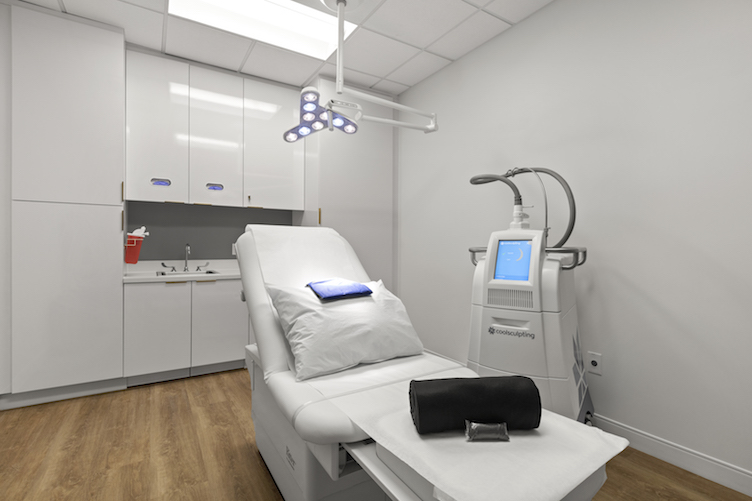 Photo Credit: Ideal Image
Of course, no red carpet would be complete without a little well-placed Botox, and maybe even some injectables, right? After all, this is Hollywood! While there's no shortage of the world's best doctors in Beverly Hills, you might want to consider making the journey to Woodland Hills given that Ideal Image, one of the largest medispas in the nation with 150 locations, recently opened their first Los Angeles spa last year. Ideal Image clients have access to Aesthetic Consultations from 9:00 a.m. to 9:00 p.m., seven days a week, from the comfort of home or in a clinic. They're just a click away through the company's revolutionary direct-to-consumer tele-aesthetic platform, and are available to discuss client needs and to help develop a contact-free, personalized treatment plan designed to deliver results clients can see and confidence they can feel. A full suite of aesthetic services are on offer, including Laser Hair Removal, body sculpting, Botox®, fillers, skin rejuvenation, and medical grade skincare.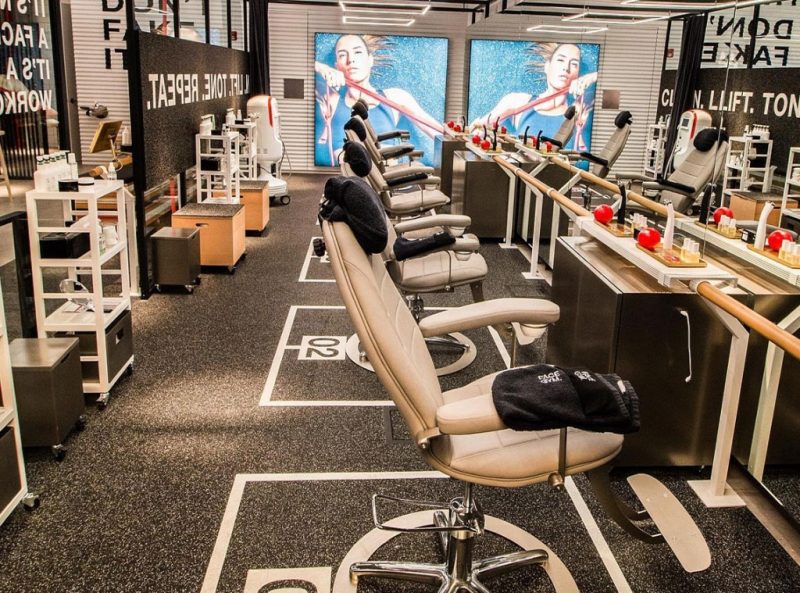 Photo Credit: 1Hotels
FaceGym is a secret weapon: it's a facial, but more. It's actually the only gym studio for your face — where trainers perform a range of workouts and employ the latest cutting-edge technology and high-performance skincare products, to lift, sculpt, tone and tighten facial muscles. Targeting the face's 40 forgotten muscles, its signature, non-invasive signature technique uses high-energy knuckling movements and whipping strokes to stimulate blood circulation, collagen production and cell renewal. With a menu of workouts available for everyone, and a range of add-on technologies including innovations in lights, radio frequency and cryotherapy, FaceGym's trainers will customize workouts to skin and lifestyle needs.It's a great way of debloating, detoxing, sculpting and more.
HAIR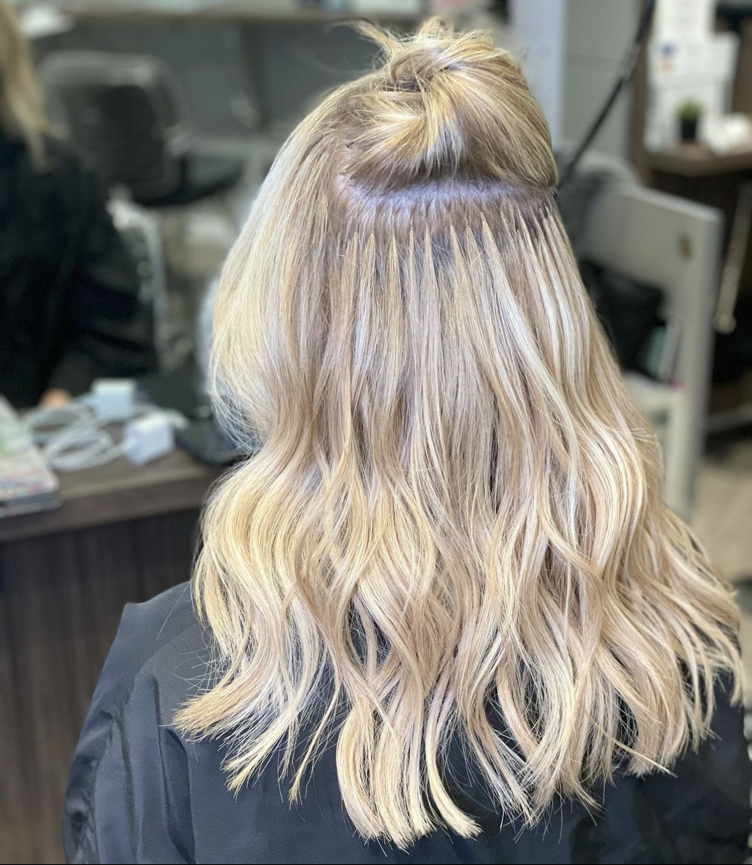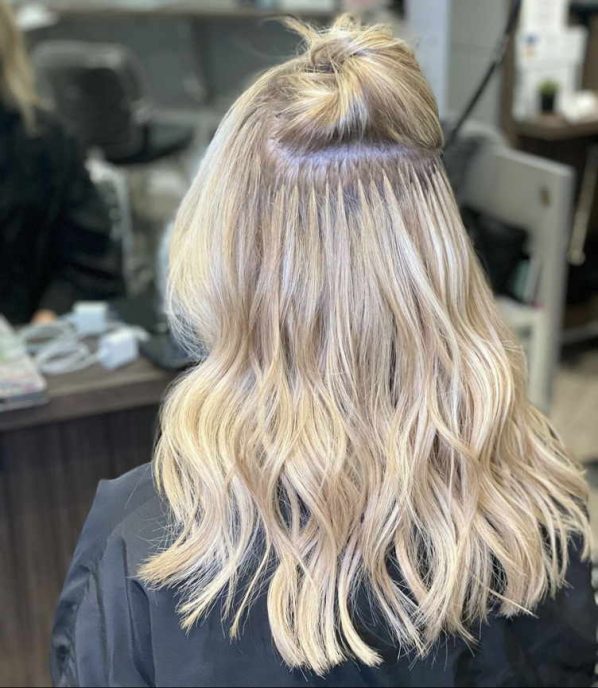 Photo Credit: Great Lengths
Photo Credit: Great Lengths
So let's talk about the HAIR. In case you weren't aware, no, your favorite stars do NOT have that perfectly coiffed, flowing lion's manes. That hair typically comes courtesy of Great Lengths, one of the top hair extension brands on the market. For starters, Great Lengths has a plethora of colors to blend — especially when you're working with a hair maestro to give you that natural look you crave with individual keratin bonds: a copolymeric compound whose molecular structure resembles very closely the structure and behavior of human hair, which expands when exposed to water and contracting upon drying. Their hair is Remy and Double Drawn, following the natural direction of growth and with the same length from root to tip. And thanks to a cold fusion application, they're also not damaging to your actual hair. Their Ultrasonic Touch hair extension applicator machine means discreet, invisible application technology which protects hair. Color varieties include Natural, 43 'regular' colors that are carefully hand-blended in order to create the most natural possible color; Two-Tone, nine colors where two shades are subtly blended together in a front/back effect to create unique colors that are able to create a peekaboo effect (in pre-bonded only); nine 'Piano' collection looks — two shades mixed together like the keys of a piano that are inspired by contemporary patterns to create multi-dimensional looks (tapes only); Rooted — shades made of 3cm dark roots and a 2cm transition to lighter and brighter tones on the lengths and ends; and, for something a little different and to assure that you won't go unnoticed, go for the Fashion Collection — 12 Rainbow Bright shades in lengths 12'', 16'' and 20'' in Pre-Bonded, Pre-Bonded Mini, and Tapes. The process isn't quick (but again, as we've established, beauty is not easy) — longer extensions — 16-18 inches — will take you upwards of four-five hours, which is a commitment, but aren't you worth it?
Photo Credit: Meche/Facebook
Of course, no celebrity worth her salt would show up on a red carpet with roots! If you want to live that A-list life, head to Tracey Cunnigham and Neil George's Beverly Hills salon, Meche, where, literally all of the jet set (and then some) goes. The salon specializes in everything and everything, though blondes have it best here. Tiny and perfect colorist Kari Hill can give you the magic locks you've always dreamed of instantly. She'll size you up, listen to your concerns and then give you the color you've been wishing for… but better.
WELLNESS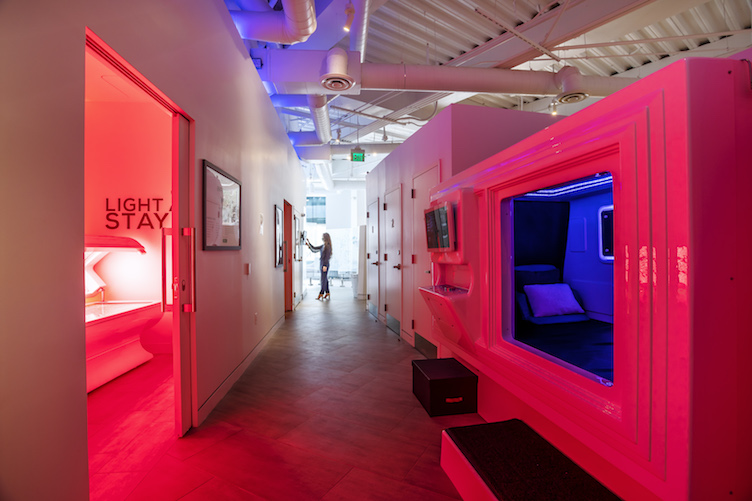 Photo Credit: Jagar/NextHealth
Next Health
is literally the place you need to go to before and especially, after, the Oscars — although it's truly a one-stop shop for all beauty needs. Before, try the
Next Beauty
Brightening and Anti-Aging Treatment: Microneedling with Growth Factors and Cytokines. This service comes with 5 day Stem Cell Growth Factors & Cytokine Skincare. Before and after, I'd suggest the Glamour IV Therapy + NAD + Glutahtione: Here, key B vitamins plus lysine, glutathione (the mother of antioxidants), and powerful NAD+ coenzyme target your beauty from the inside out while rejuvenating your energy so you can look and feel refreshed. If you want to make a day of it, Next Health also offers cryotherapy, infrared LED, an infrared sauna, a hyperbaric chamber, ozone therapy, peptide therapy, fillers, relaxers, skin tighteners, and Morpheus (not the movie) — a skin resurfacing treatment.
BODY
Photo Credit: Cutera
For many of us, the Academy Awards came on much too quickly (even though it was delayed, ahem) to shed that winter weight. And some of us haven't spending nearly enough time in the gym. Cue Cutera's truBody sculpting device, which tightens, tones and has proven an average reduction of 24% body fat with six 15-minute, noninvasive treatments. It's a great way to reduce stubborn fat in area that have been resistant to exercise and diet with RF energy. There are a few different technologies here, and one that works for everyone. The first, truSculpt iD is a comfortable, easy and fast treatment to reduce fat in stubborn areas around the abdomen and flanks, providing body definition by usiing innovative Monopolar RF technology to selectively target fat and therapeutically heat it – until fat cells are eliminated by passing through the body naturally. TruSculpt flex is for those who want muscles without working for them, using MDS technology to deliver three workouts by replicating intensified crunch, squat and twisting actions: one treatment replicates 54K crunches and 10K squats! It sounds too good to be true, but it's pretty amazing — and a great secret weapon come Oscar week.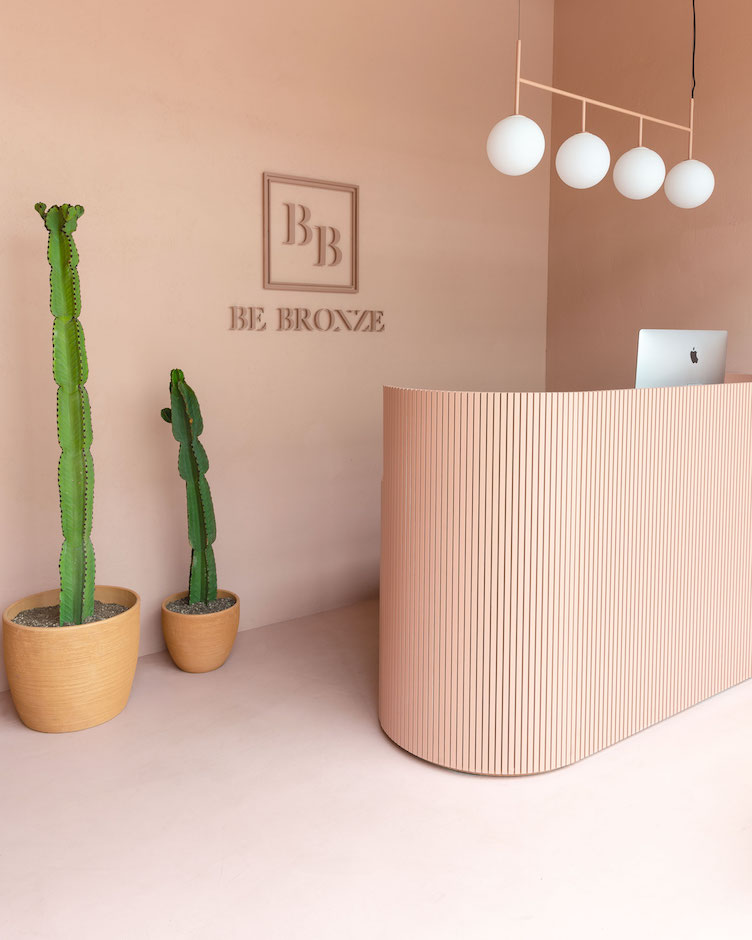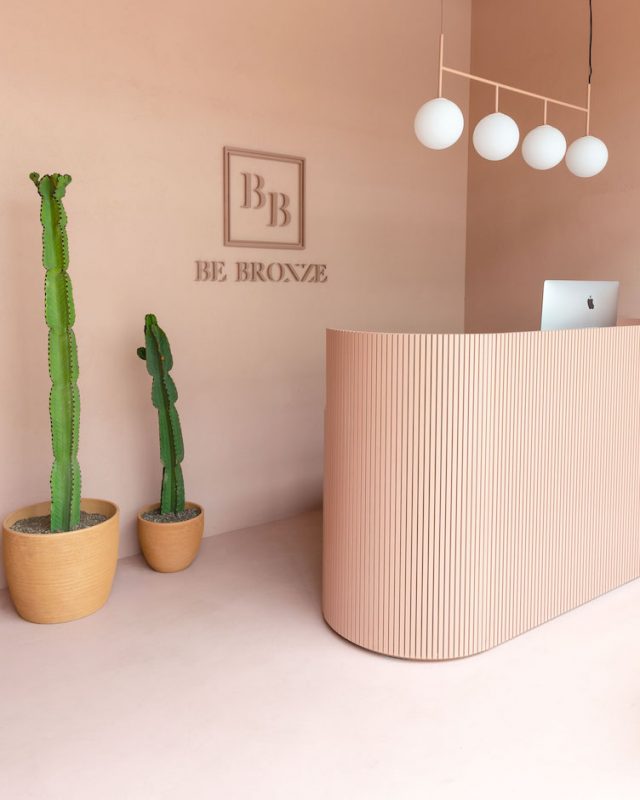 Photo Credit: Kathryn Page
During Oscar week, it's all rush, rush, rush, busy, busy, busy — so it's nice to know that a service can come to you (how A-list!). Be Bronze should be your go-to if this sounds like your awards season. Although founder Brittney Bennett has a brick and mortar location on West 3rd St, she also offers home and hotel visits alike to spray her custom quick-dry bronzing solution made with FDA-approved ingredients, which are free of harmful toxins and contain an anti-aging complex to enrich your skin one tan at a time. Bennett specializes in body contouring, accentuating your curves with a micro-shadowing technique while focusing on creating a tailored spray tan that achieves your ideal color. Coming soon she'll also offer her Top Model Body Shaping treatment, which is her body contouring spray, but EXTRA.
BROWS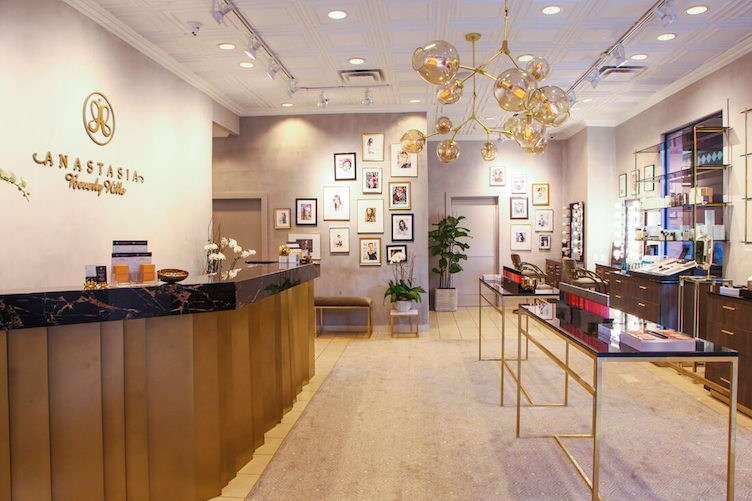 Photo Credit: Antastasia Beverly Hills
Anastasia Soare, the CEO and founder of Anastasia Beverly Hills, realized that while the eyes are the windows of the soul, you can't truly open that window if the frame isn't working. Although Soare takes private appointments for her A-list clients, her long-time team at her dedicated Beverly Hills salon is on hand to create brow magic for your red carpet moment.
Subscribe to discover the best kept secrets in your city