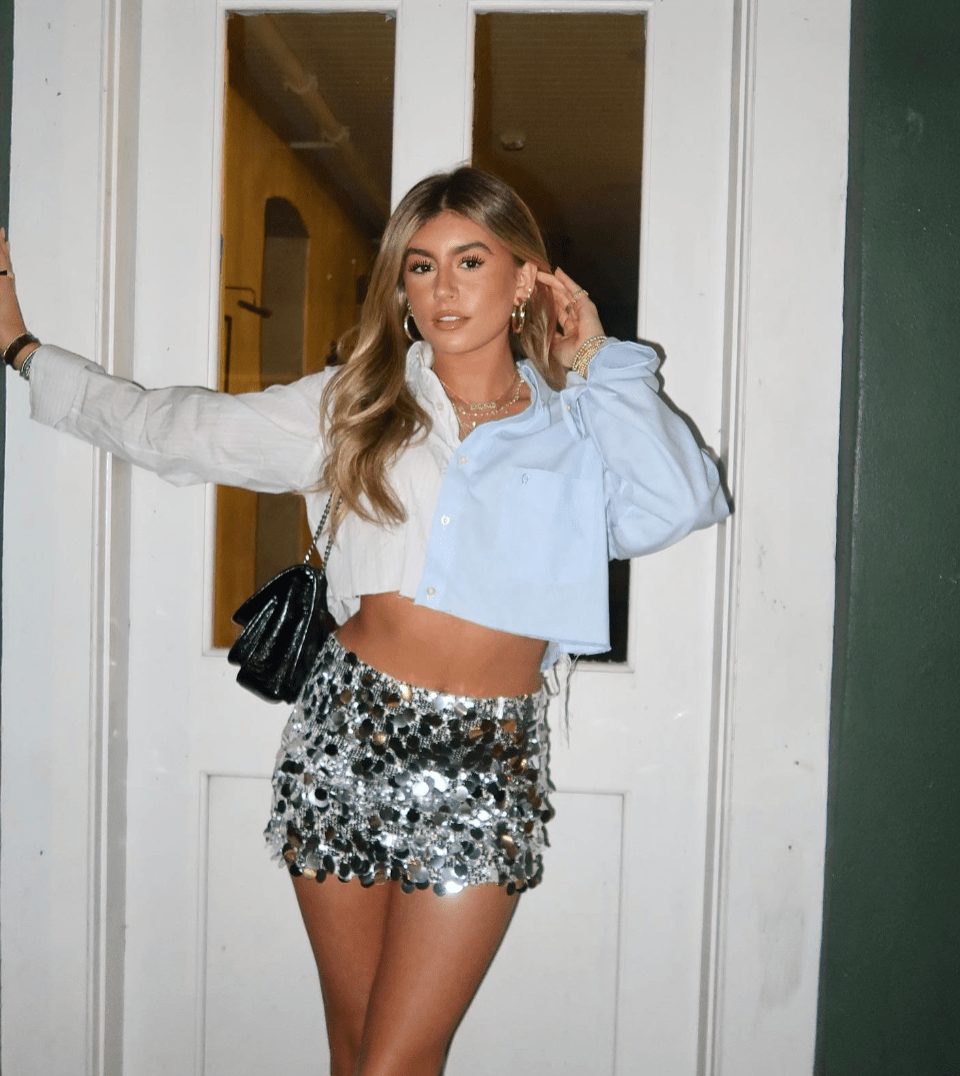 Generation Z, known for its diversity, open-mindedness, and innovation, is among the most significant sufferers of depression and anxiety in the United States. In fact, nearly 42% of this generation is more likely to face depression than those in the 25 and over age groups. This generation is the first on Earth to have grown up with the internet, which has presented adverse effects as they transition into adulthood. Additionally, our recent worldwide pandemic has contributed to the seemingly grim state of the world, Jordyn Mannino, a Gen Z college student and social media influencer uses creativity to express herself as a social media influencer to combat her depression and anxiety.
Mannino grew up on Long Island, NY, and as she enters the final stretch of her undergraduate career, the Gen Z entrepreneur has a formidable future to look forward to. Establishing a groove early in college, the pandemic had just begun to spiral, bringing a grim reality that would cloak the world under silence, disruption, and restlessness. Mannino would pursue a major in criminal justice and a minor in psychology but struggle to maintain a balance in her mental health, similar to many of her generational peer group. Mental health awareness began to increase online as many people were forced to face their thoughts, struggles, and concerns with little to no space for social interactions and engagement. Instead of simply accepting this unfavorable situation, Mannino sought an alternative route that would sustain her sanity and provide an outlet to help others experiencing something similar. After deciding to make the leap onto social media and commit to creating content, Mannino took her new passion project quite seriously, which would soon lead to previously unattainable quarters of the community.
Unlike most of her peers, Mannino's social media consumption didn't consist of endless scrolling and meaningless interactions. She instead used Instagram and TikTok to spread awareness of the importance of mental health and why being honest and upfront with these realities is critical in our increasingly digital society. She would experience success rather quickly and develop a following that listened and learned from her insights as a young student influencer trying to deal with the situation like everyone else. Even though Mannino accumulated some early wins akin to her mantra, "everything happens for a reason," she decided to continue her undergraduate pursuit and complete her degree. This time, however, specializing in PR and communications. Her decision to switch was directly aligned with her success thus far, as the young solopreneur plans to expand her business endeavors and opportunities post-grad. What seemed like a dark road during the pandemic turned out to be a blessing in disguise for Mannino, who was able to utilize social media as a bridge to mend the healthy connection between her mental state and the ongoing world around her.
As Mannino wraps up her senior year, she maintains an active social media presence as an influencer. Her digital business capabilities scan various roles, including fashion creation, personal wellness, beauty, and skincare. She likes to manage her work by interacting with supporters and managing her online e-commerce shops. Still, Mannino fully insists on being hands-on during the entire growth of her career. For example, Mannino stands fresh from a recent collaboration with hometown Long Island friend Evange Petrakis in August of 2022. The two aspirational influencers met up for a pop-up event hosted at the Love and Honey Boutique in East Meadow, NY. This collaboration contributed to the early entrepreneurial spirit of Mannino while giving to the greater good. 25% of profits from the EP Jewels x Jordyn Mannino collection was attributed to the Mommas House Non-Profit organization, which houses and supports pregnant women between the ages of 18-24. Through her understanding of the importance of mental health, Mannino wants her work ethic to reflect a healthy mindset and become a physical representation of her life leading up to this point. She manages a loaded schedule but never forgets the importance of personal wellness and empathy toward those in unfavorable situations.
Mannino's success as a young influencer enabled her to work with some prominent powerhouses in business, including Amazon, Steve Madden, and Edikted. Her skills and aptitude for content creation have also helped her meet some fascinating people and experience life in a way she had never imagined. Hundreds of young entrepreneurs are normalizing content creation as a resourceful tool, and Mannino's ascent in social media is a direct testament to that. As we try to navigate this post-pandemic landscape, social media and the internet will continue to impact our lives. Mannino was able to cut through the eerie static of the world and use social media to create the world she envisioned, and she wants people to know it's possible for them, too.
Written in partnership with Ascend
Subscribe to discover the best kept secrets in your city