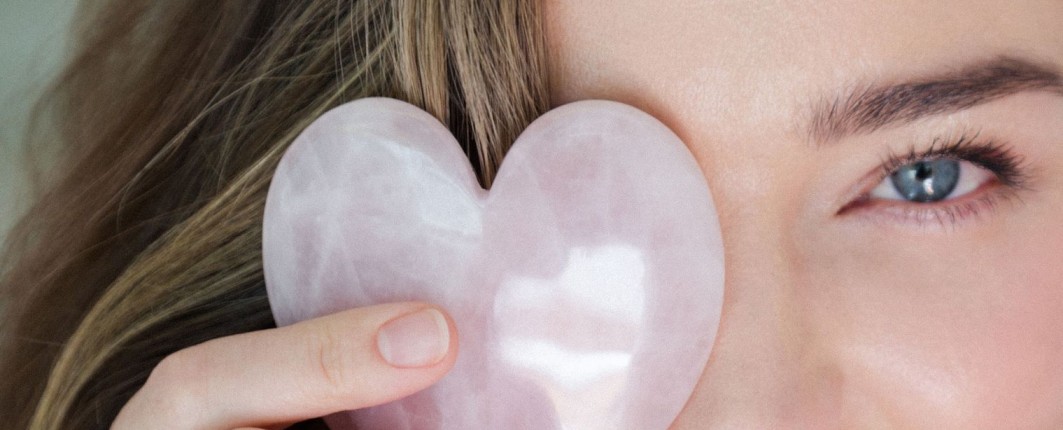 Photo Credit: Courtesy of Miranda KerrKora Organics CEO and Founder, Miranda Kerr's, best-kept skincare secret isn't an expensive serum, treatment or procedure – it's reiki. Reiki is a Japanese healing technique based on the principle that the therapist can channel energy into the patient by means of touch, to activate the natural healing processes of the patient's body and restore physical and emotional well-being. Introduced to Reiki as a teenager, Kerr has carried the practice with her throughout her modeling and entrepreneurial career. She shares how she incorporates Reiki into her beauty routine and her skincare line, Kora Organics. 
HL: Where did you learn about Reiki and how has it made improved your life as a whole?
MK: When I was 16 I met a Reiki practitioner in Australia who did my first Reiki session on me.  At first, I didn't know what to expect but it was so relaxing, peaceful and grounding.  A few years later I did a reiki course with her and learned how harness and channel energy myself.  It's an incredible tool for me to use on my friends and family.
For me, Reiki is a gentle healing treatment that works on different levels; the physical, mental, emotional and spiritual to help balance the mind and body. One of the biggest benefits I find is the reduction of stress – stress impacts the body's natural healing abilities (immune system) and our overall health. After a reiki treatment I also sleep better, it's a great way to release tension, help clear emotional blockages and impart a wonderful sense of relaxation.
HL: How do you incorporate reiki into your skincare routine? I
MK: I love incorporating reiki into my facials – it helps me feel super relaxed, which is important for the muscles in your face. I like to start my treatment by burning Palo Santo before to help clear the space and set the tone for the healing ritual. I also love to get reiki facials from Rejuvenate with Nousha – it's her specialty!
HL: How have you incorporated your personal routine into Kora Organics products for your customers to enjoy the benefits of Reiki and energy healing in their own homes?  
MK: From my experience over the years I have come to believe in and appreciate a holistic approach to overall wellness.  I believe the health of our skin is connected to our mind and body, so we need to look at all three aspects for the best results. Our philosophy at KORA is to; Feed your MIND with positive affirmations and self-love; Feed your BODY with the nutrients it needs to function at its best and Feed your SKIN with products to help detoxify, nourish and revitalize.
Some unique elements to KORA Organics are: The power of using healing crystals – we have created a unique process in which the formulations are filtered through Rose Quartz crystals during manufacturing process. Rose Quartz is one of my favorite crystals, it carries a very gentle, soothing energy to encourage love of ourselves and others. By filtering the products through Rose Quartz, we hope to infuse a vibration of love into the products and on to our customers. The use of positive affirmation; because I believe positive thoughts create positive energy vibrations within the body. We have adopted the principles of Dr. Masaru Emoto's work by applying positive words on the back of each of our products. Our intent in doing this is that the vibrational energy of the word has a positive effect on the user and can inspire positivity. Our products are not only healthy to use and of the highest quality, integrity and efficacy – they also aim to inspire and uplift customers.
HL: What is your favorite skincare secret to staying youthful? 
MK: Get as much sleep as you can!  Add a sleep mask to your nightly routine! I just launched the new Noni Glow Sleeping Mask, it's a multitasking overnight face mask that's more hydrating and restorative than a regular night cream.  It contains Silver Ear Mushroom, Coconut Milk, Caviar Lime, Kakdu Plum and natural hyaluronic acid, which really plumps the skin, softens fine lines, reduces redness and inflammation, improves cell renewal, tone and texture and boosts radiance and luminosity. I've been using this product every night and love the difference it's making to my skin! I use it as the last step in my routine before I go to bed and there's no need to wash it off until the morning. Because it dries as a translucent veil, it locks in the moisture and won't rub off on your pillow.  I also sometimes use it as an express 10-15 minutes hydrating treatment before an event or photoshoot. You must try it – your skin will love you for it!