Still riding high after dropping the final song on their 10-track "Sick Boy" album, "Hope" featuring Winona Oak, EDM-pop duo The Chainsmokers on Saturday introduced an exclusive retail collaboration with SoulCycle.
Band members Alex Pall and Andrew Taggart celebrated the release of their three-piece unisex retail collection—a tank top, T-shirt and sweatshirt—with a class at the new SoulCycle Las Vegas, located inside Wynn Plaza at Wynn Las Vegas. Fans and exercise enthusiasts took a spin alongside the guys to their personally curated Apple Music playlist with SoulCycle master founding instructor Stacey Griffith at the helm. Participants also received VIP access to XS Nightclub at Wynn for The Chainsmokers' residency performance.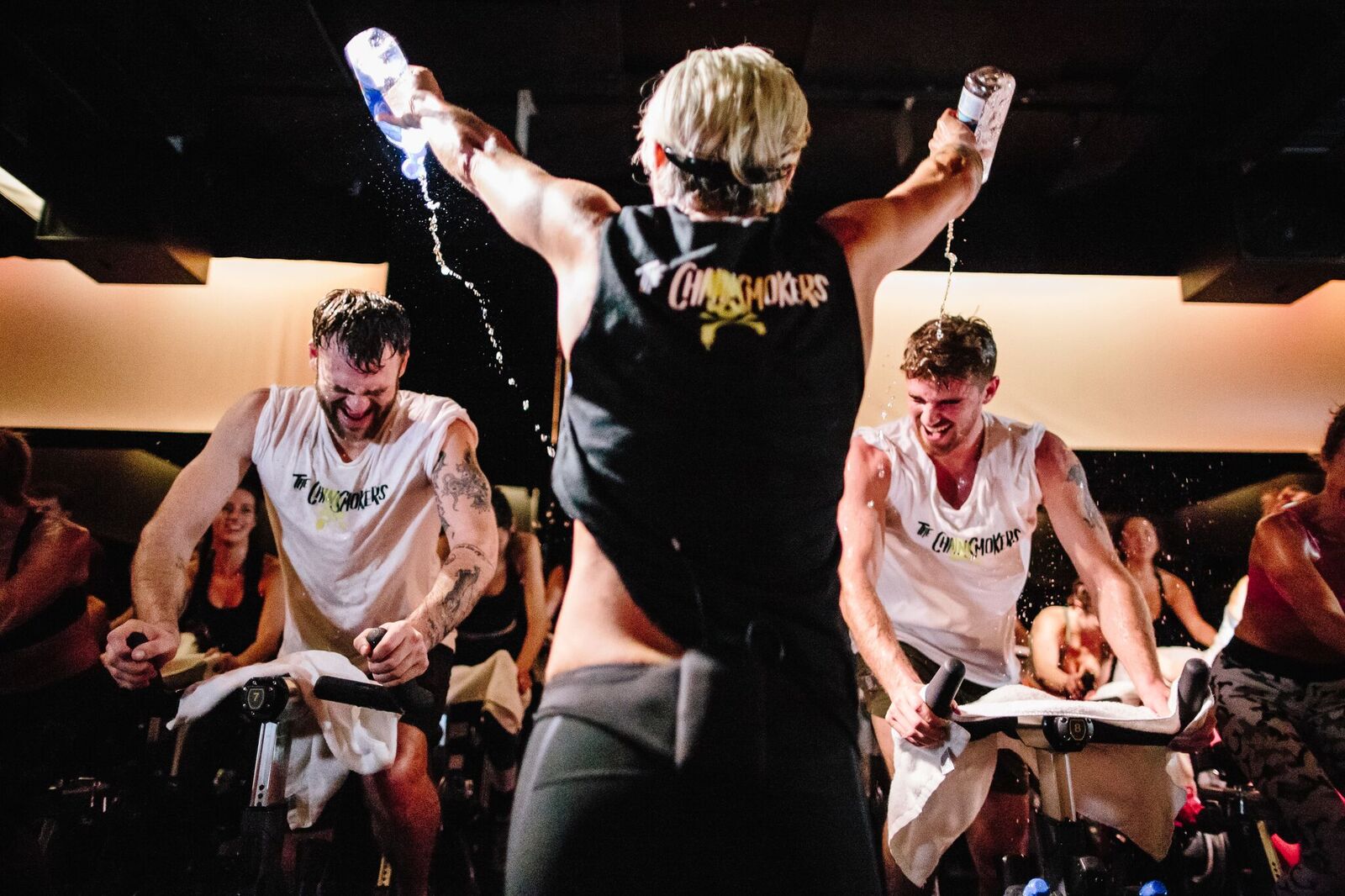 Photo Credit: Courtesy SoulCycle
The Chainsmokers and SoulCycle have been vibing since 2014 when the musicians featured SoulCycle instructor Karyn Nesbit in their "Until You Were Gone" video.
"It's true, we do vibe incredibly well, ever since the start," Pall told Haute Living. "We think it has something to do with the passion of the company and their employees and the consistency they offer. Also, we can't overlook the way they have interwoven music into the DNA, the theme rides, the way they expose their riders to music … it seemed like a no-brainer from the start and continues to be."
Pall and Taggart expect to participate in a lot more classes now that SoulCycle has opened at Wynn Las Vegas, where they are signed on for an exclusive three-year residency through 2020.
"It's just such a great rider high you get from the class, and they are so fun," said Pall. "We have been in classes in New York City to Seattle and there is no difference in quality or approach, which is why they are successful."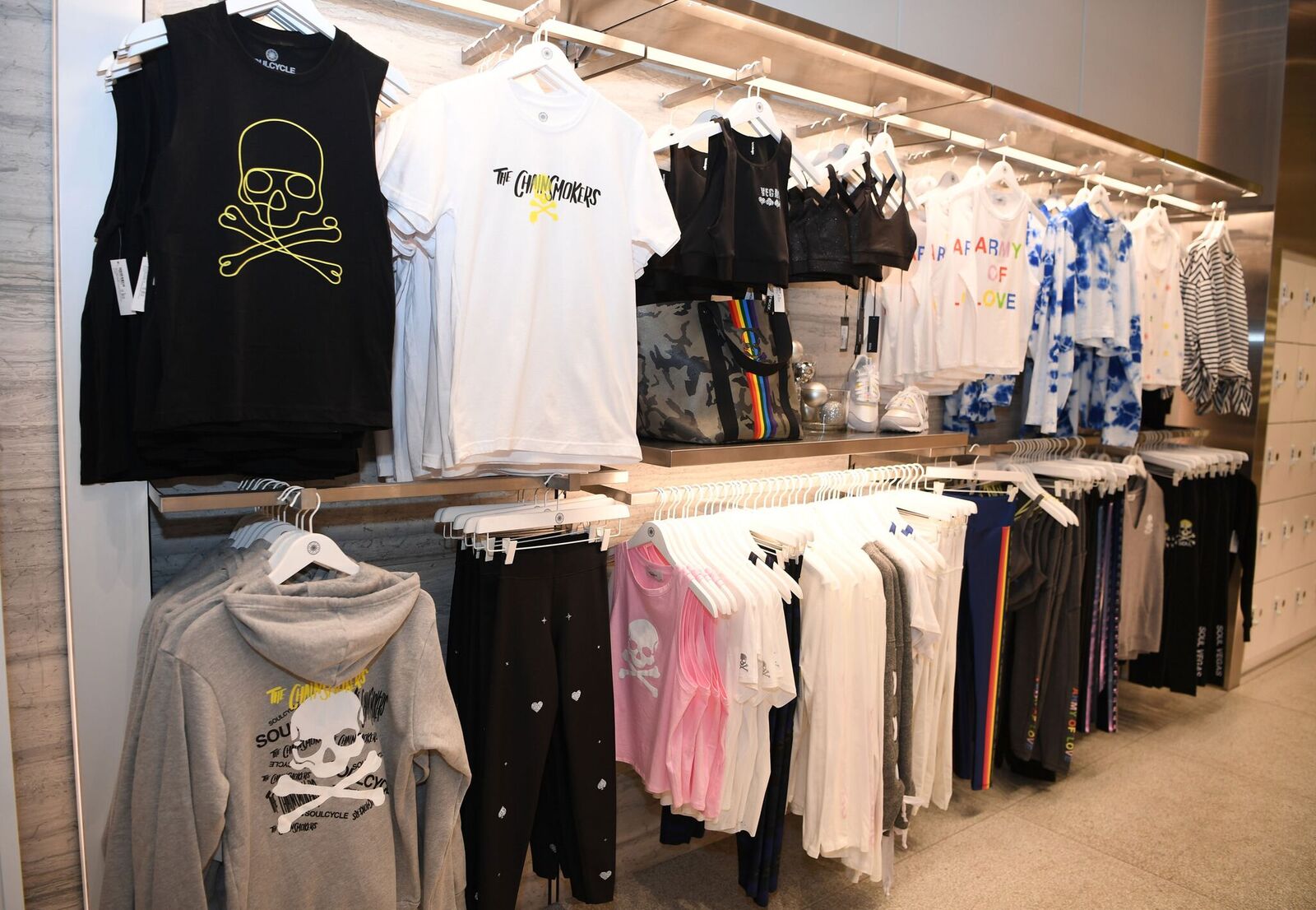 Photo Credit: Denise Truscello
In addition to a new hit and a SoulCycle collaboration, the duo has been keeping busy with its television and film production company, Kick The Habit, which is about to celebrate its first anniversary.
"We recently just sold our first film which was amazing," said Pall. "The premise is a love story based around our song "Paris." Of course, it won't be so straightforward and we are big movie guys so we want to make sure it lives up to our standards, but we have amazing partners in Tri-Star and our writer Mickey Rapkin, and we couldn't be more thrilled for this opportunity!"
With 50 shows a year at Wynn and another hundred-plus elsewhere, Alex and Andrew don't have a lot of free time to spend in Vegas but they recommend Carbone at Aria Resort & Casino, Cipriani at Wynn Las Vegas and Spearmint Rhino Gentlemen's Club.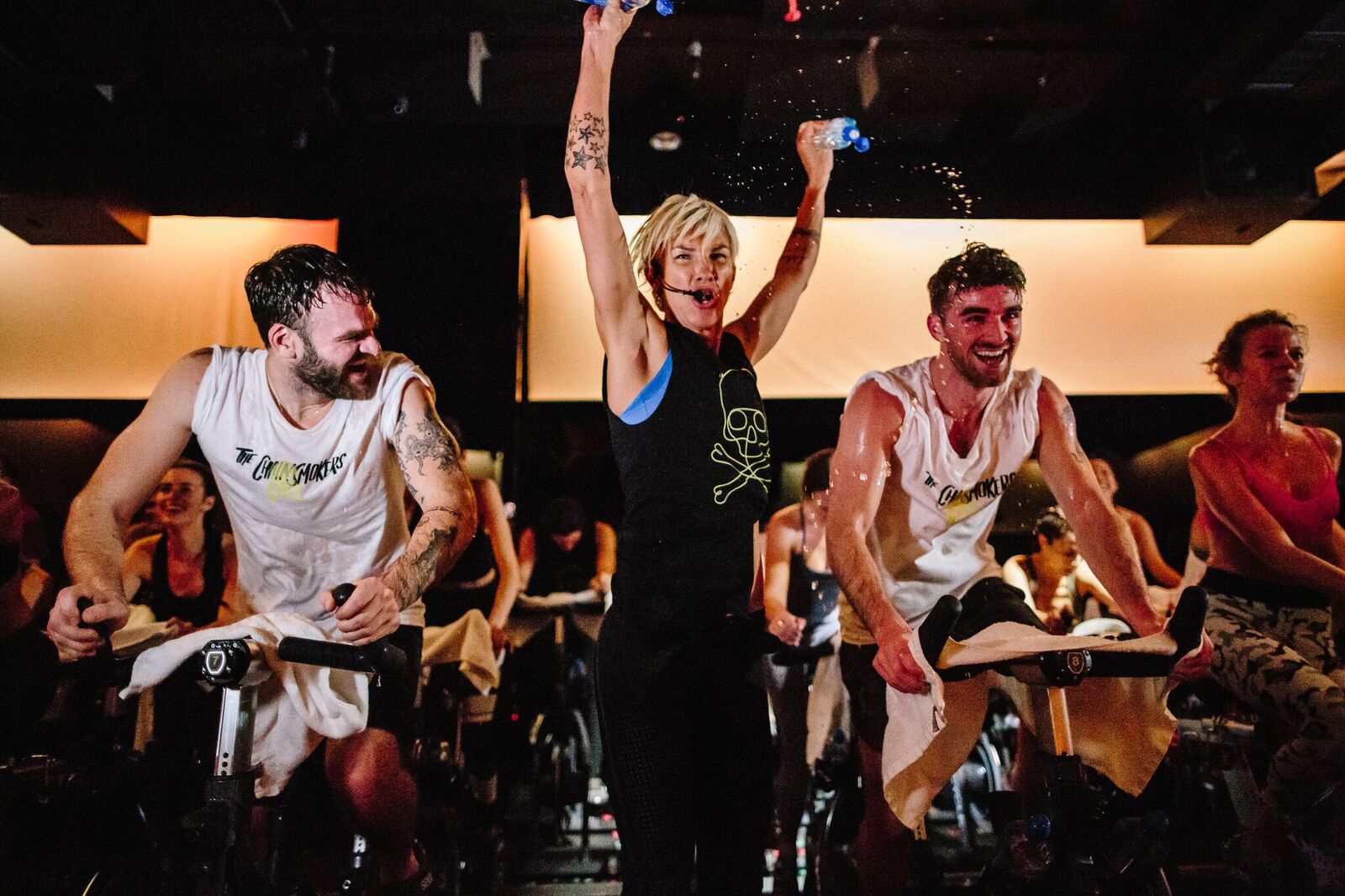 Photo Credit: Courtesy SoulCycle
As for their residency at Wynn, they call it the most amazing thing that has happened to them.
"We … are there a lot and have played all over Vegas and we are proud to call this place our home," the guys agreed. "The crowds are amazing, we have met so many interesting people and its just a great time all the time."
The Chainsmokers unisex collection is now on sale at SoulCycle studios and online. Studios nationwide will feature The Chainsmokers-themed rides with the guys' curated playlist all week long.
Alex and Andrew will be there in spirit.