Photo Credit: New Rev Media
Two local women are making a name for themselves in the worlds of fashion and design—and what better way to celebrate their new collections than by throwing a fabulous fete? Such was the case last week when Margaret Coblentz and Alissa Bell hosted an event at The Riddler. Coblentz is the designer behind Frances Austen, a capsule collection of luxe silk and cashmere separates. Bell has a namesake stationary line of pretty journals and custom letterhead. Although the business are distinct, Coblentz and Bell are old college buddies. They met at UCLA, both had their first child around the same time, and launched their businesses in tandem as well.
"This is the second collection. I launched in August. The whole idea behind the collection is beautiful, classic, very chic clothes that can be worn multiple ways that are made of natural fibers like silk and cashmere," Coblentz told Haute Living at the Champagne soirée. "You can wear [the pieces] over and over again in a lot of different ways. Everything is designed with the idea that how could you wear it during the day at work? Or out to dinner? Or to a party? All the many ways you can style it." Intricate details, precise seaming, and old-school manufacturers make the long-sleeved tops, camis, and cardigans unique. Coblentz sources her cashmere in Italy and has her sweaters made in Scotland by traditional milliner Johnstons of Elgin.
The pieces—a pajama coat, striped shirt dress, turtleneck, etc.—are versatile and timeless. Frances Austen's color palette is neutral. There are no flashy prints, but staple hues women love to wear like black, white, blush, and navy. Some of the women at the party were sporting looks from Frances Austen clearly illustrating that each piece can be personalized by the wearer.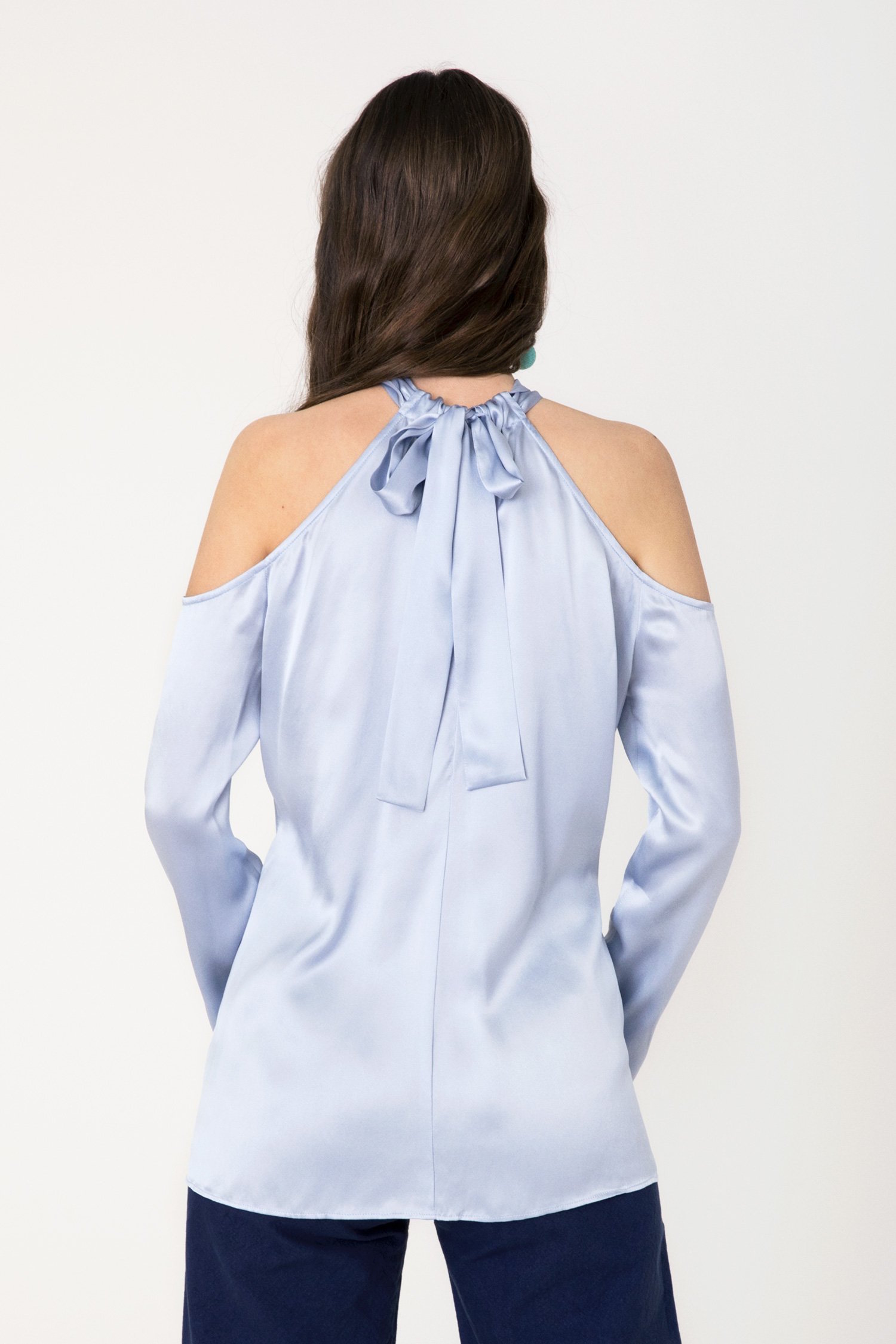 Coblentz sells her clothing direct to consumer and at various pop-ups throughout the city. "We're online only, but we are also at Batch with a pop-up," she says. "We're offering a super premium luxury product at more of a contemporary price point so that really has to be direct to consumer."
Bell's minimalist stationary is made with modern paper and a commitment to quality. She makes journals and cards, but her most exciting work is custom, wedding invitations and the such. Notables in attendance at the event include Pam Baer and Google's Jackie Yen.
Both Frances Austen and Alissa Bell are available through their respective websites.