With Festival Napa Valley, Bottlerock and the Robert Mondavi concert series, Napa isn't lacking in music-centric events. Most of these occur in the summer and are open to the public. However, for a totally unique and exclusive experience, there is Live in the Vineyard (LITV), an upcoming private music festival. What makes the event different is that entry is a contest. Attendees have to win tickets to partake in four day's worth of festivities. "LITV is a private event that you can only win access to—it's been compared to Willy Wonka's golden ticket—especially since there are only about 850 people that attend," Bobbii Hach Jacobs, co-founder of the festival told Haute Living in an email. "Everything about LITV is up close and personal. We take away all the big staging and ask the artist to unplug. No event is the same because we try and change it all up every year, so we can showcase the wineries, restaurants, artisans and everyone in between. Napa as a community and a backdrop is truly what makes LITV so special."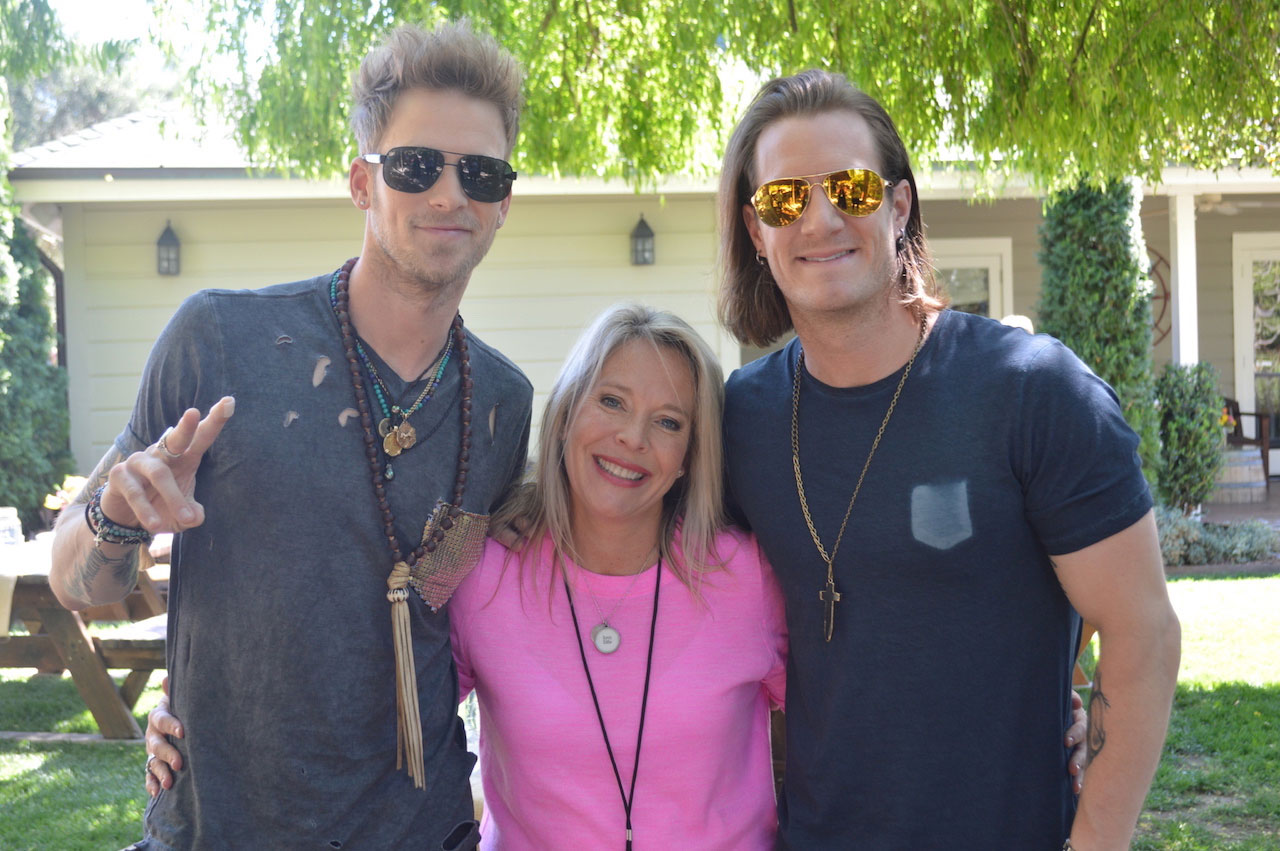 This year's show features a series of performances on Friday and Saturday night at the Uptown Theatre in downtown Napa. Artists playing on Friday include: Joseph, Julia Michaels, ZZ Ward, HAIM, Lindsay Ell and Sara Evans. Gregory Darling, Magic Giant, Ocean Park Standoff, David Shaw and Zack Feinberg of The Revivalists and The All-American Rejects will perform on Saturday. LeAnn Rhimes performs on Saturday morning at a VIP event at Sutter Home. "We will be launching our partnership with the Academy of Country Music so instead of all Triple A and Hot AC artists performing all weekend, we will have a good number of country artists in town to perform including LeAnn Rimes," Hach Jacobs explained. Other events, like a grand wine tasting, VIP luncheon, and brunch, take place at the Westin Verasa Napa, Castello di Amorosa, and Liana Estates.
Of course, no event of this sort could overlook the recent fires that devastated the region, so that's why LITV has partnered with Blue Note Napa to host a fire relief benefit concert. This event will be open to the public and takes place on Friday, November 3 at 6:30 p.m at the Jam Cellars Ballroom at the Margrit Mondavi Theatre. Many of the artists—The All-American Rejects, LeAnn Rimes, Ocean Park Standoff, AJR, ZZ Ward, Alex Gaskarth from All Time Low, Welshly Arms and Keelan Donovan—who will be in town for the festival will perform. All of the net proceeds will be donated to the Redwood Credit Union's North Bay Fire Relief Fund. "For the last nine years Napa Valley and the surrounding areas have welcomed LITV with open arms," Hach Jacobs said. "The residents and business owners have become our family so with LITV on the heels of all this devastation we knew we had to show up for them and help give back. Immediately all of these artists wanted to help out so it's going to be a very special night. I also think people's sincere excitement to get to Napa to help those so affected buying their wine and spreading the word of how strong a community they are is something really special I cannot wait to see first hand."
If you can't make it to the concert, LITV has set up a Gofundme page to help raise money for the affected community.