From timeless, classic Italian eateries to new hot spots on the rise, Miami knows how to do excellent Italian cuisine. Here, we take a look at some of the best gems in the city—from those that will always be in style, to some you may not yet know about. Here's everything you need to know about dining Italian in Miami, and most importantly, what to order!
CASA TUA 
Photo Credit: Instagram: @casatualifestyle
A Miami institution and ultimate date night spot, the upscale Casa Tua on Miami Beach boasts some of the best Italian cuisine around. Located in a charming little home with adorning bougainville along the exterior and a magical garden for al fresco dining, Casa Tua evokes charm and beauty that remains unique to the city and features a menu that can't be beat.
Must-try dishes: Baby artichokes and crescione salad; Crudo di hamachi; Taglioni with creme fraiche and caviar; Ossobuco alla Milanese.
---
CIPRIANI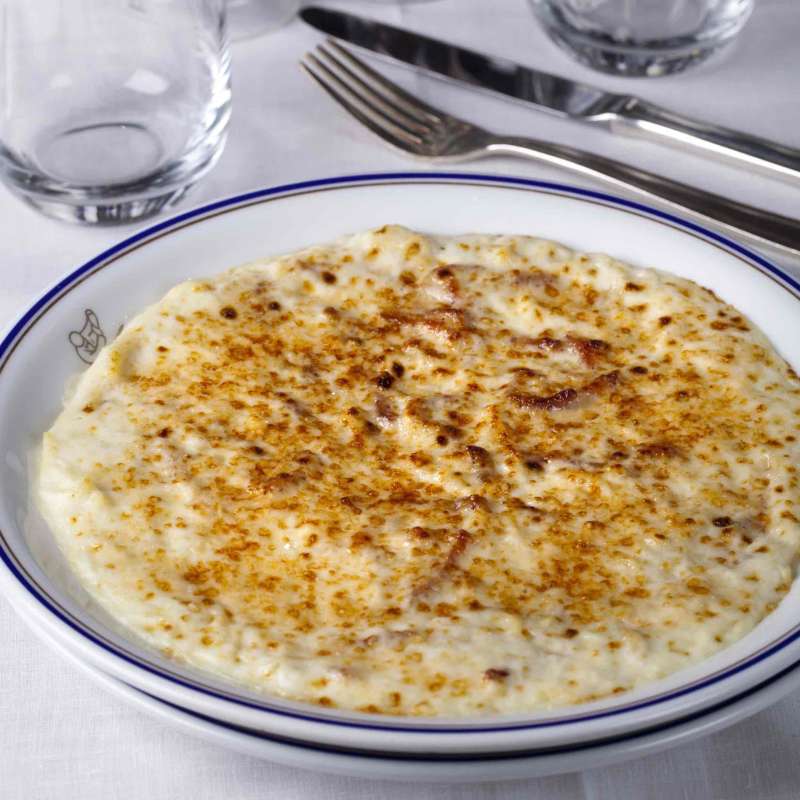 Photo Credit: Cipriani
Cipriani Downtown is, and has remained, one of Miami's top Italian dining destinations since its inception. Located on Biscayne Bay, the nautical-themed restaurant boasts panoramic waterfront views in an upscale, sophisticated atmosphere. Just like its worldwide counterparts, the cuisine here is truly remarkable and infallibly authentic.
Must-try dishes: Baked Taglioni with ham, Cipriani Carpaccio, Rigatoni Bolognese, Veal Milanese, Vanilla Meringue and Gelato.
---
LE SIRENUSE
Photo Credit: http://sirenusemiami.com/en/restaurant
Recently opened at the breathtaking Four Seasons Surfside resort, Le Sirenuse brings a taste of the Amalfi Coast's Positano to its gorgeous Miami setting with a delectable menu of authentic Italian plates. The light, Mediterranean-Italian cuisine is the perfect accompaniment to the elegant, palm-fringed, oceanfront restaurant. Dining here is a truly unique experience that you can't find elsewhere in Miami—from five-star cuisine to inventive libations and an inimitable atmosphere, Le Sirenuse is poised to remain one of Miami's most sought after restaurants for years to come.
Must-try dishes: La Caprese Calda, Parmigiana di Melanzane Tradizionale, Raviolo Caprese, Linguine alle Vongole, Costolette D'Agnello (Lamb chops).
---
CECCONI'S AT SOHO BEACH HOUSE
Photo Credit: Cecconi's
The Soho Beach House Italian restaurant is perfect for any occasion—its famous Sunday brunch, lunch, dinner or drinks in its romantic, cozy courtyard. Serving up gourmet Italian comfort food ranging from decadent pasta dishes to truffle pizzas, Cecconi's is one of Miami's top restaurants to dine on delicious Italian cuisine in an unbeatable atmosphere.
Must-try dishes: Ricotta, truffle honey and almond; Little gem salad; Truffle, goat cheese, squash blossom pizza; Agnolotti del plin, truffle & parmesan; Chicken Paillard.
---
FORTE DEI MARMI 
Photo Credit: Forte Dei Marmi
The quaint So-Fi Italian eatery opened up earlier this year and has won the seal of approval from Miami's most discerning palettes for its authentic, fresh menu of Italian delicacies. Helmed by Two Michelin-Star chef Antonio Mellino and son Raffaele, Forte dei Marmi brings a taste of the Tuscan sea town in Italy to Miami in a stunning, tasteful setting. The restaurant will also launch a brand-new Autumn Brunch on October 8th, which features a special menu every Sunday from 11:30 am-3 p.m.
Must-try dishes: Local Burrata, Tuna Tartare, Linguine 'all Nerano' (zucchini, parmesan), Homemade Fusilli, Mediterranean Bronzino filet, Mediterranean Cod Confit.
---
IL MULINO/IL MULINO NEW YORK 
Photo Credit: Il Mulino / Acqualina Hotel
Miami is lucky enough to have two stunning locations of the renowned New York Italian eatery—one in Miami Beach's South of Fifth neighborhood, and another in the prestigious Acqualina Hotel & Residences in Sunny Isles Beach—each equally breathtaking and maintaining the romantic ambiance of the original locale. Be sure to arrive hungry, because the restaurant starts off the meal with scrumptious appetizers including fried zucchini chips, bruschetta, grated aged parmesan cheese and plenty of fresh breads. The cuisine coming thereafter, paired delightfully with an extensive wine list, is guaranteed to stun further.
Must-try dishes: Ravioli al Porcini, Langostino, Linguine Vongole, Bronzino.
---
VIA EMILIA 9 
Photo Credit: Via Emilia 9
If Anthony Bourdain says that the pasta here is, "much, much better than good," we can safely assert that the small hidden Italian gem located off of Alton Road in Miami Beach is one of the top places to indulge in the cuisine in the city. Expert "Sfoglina" or pastamaker, Chef Giancarlo "Wendy" Cacciatori hand rolls a variety of pastas and ravioli daily and additionally, almost every single ingredient (with the exception of flour, fruits, vegetables and eggs) is flown in straight from Italy. It doesn't get much more legitimate than that.
Must-try dishes: Tagliatelle al Prosciutto di Parma (Tagliatelle with parma ham), Burro e Salvia (Pumpkin capellacci with with bolognese sauce) and Passatelli al tartufo (passatelli in truffle oil).
---
Joey's Italian Café Wynwood
Photo Credit: Instagram: joeyswynwood
For a bit of art and culture with your fine Italian meal, head to Joey's Italian Café, located in the trendy Wynwood neighborhood right next to the famed Wynwood Walls.The quaint, authentic eatery whips up an unbeatable pizza pie, as well as an assortment of gourmet Italian dishes that will keep you coming back for more.
Must-try dishes: Linguine Indiavolete (black tiger shrimp in spicy tomato sauce); Joey's Spaghetti Con Polpettine (spaghetti, meatballs and ricotta cheese); The Joey Pizza (Pomodoro, Mozzarella, Portobello Mushrooms, Shallots & Oregano); Dolce e Piccante Pizza (Figs, Gorgonzola Cheese, Honey, Hot Peppers); Branzino.
Subscribe to discover the best kept secrets in your city