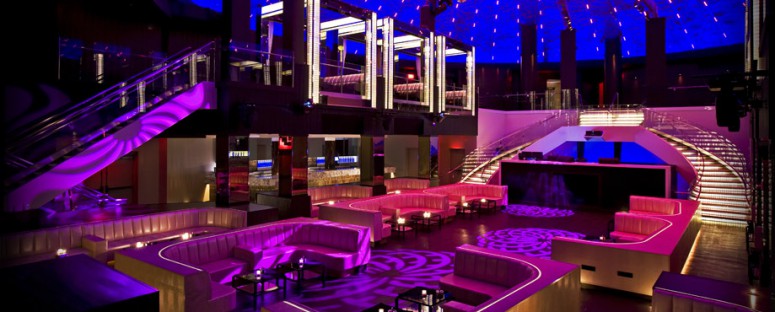 Photo Credit: LIV
After 10 years of cementing its name as an international nightlife icon, LIV at Fontainebleau announced this week that the premier party destination will temporarily close this summer for a $10 million renovation. While many Miamians will find themselves craving the upscale nightclub during the summer months, they will realize when LIV reopens in the fall that the summer close was worth the wait.
Haute 100-lister David Grutman, owner of LIV, emphasizes that the renovation by the design firm ICrave focuses on major technological upgrades. Along with new banquettes and flooring, LIV will be welcoming over 400 LED digitally controlled LED panels to create flashy choreographed light shows, along with curating and rotating art by Miami street artists.
From revolutionizing the international nightclub scene to redesigning the Magic City's nightlife experience, LIV is renovating the venue in order to continue on its legacy as a pioneer for the nightlife industry.
"We are in the business of fun and in order to create that experience we need to be focused on every detail. We can't just say we are the best and have the best without constantly challenging ourselves to do better," Grutman says. "By updating LIV with the latest technology we can say with confidence that we are creating the next level party."
While Miamians wait with bated breath for the newly polished LIV, Slushii, Lil Yachty, Kaskade and Kevin Hart will close the renovation launch week from Thursday, June 29, to Sunday, July 2, with fiery performances to bid farewell to a space that has treated party-goers like royalty for 10 years.
Subscribe to discover the best kept secrets in your city