Photo Credit: Robert Montoya
Rum and the beach go hand in hand, and nothing's better than kicking back on the smooth white sand of Miami's oceanfront and sipping on some fine rum. But why not make things more interesting than your classic piña colada? Take it up a notch with Faena's new killer cocktail, crafted with Ron Zacapa 23, aptly named "Sweet Symphony." Faena's Hotel Bar manager Marko Tomovic has created this masterpiece with a sweet mix of five distinct components: Ron Zacapa 23, St. George Raspberry Brandy, Crème de Mûre, blueberry lavender syrup and Berry Hibiscus Betta Bucha to top it off. Together, the five ingredients make a beautifully delicious cocktail, perfect for any occasion. The key component is the Zacapa 23, representative of a unique blend of rum that has been aged up to 23 years in the mountains of Guatemala. Rich in flavor with smooth notes of honey, butterscotch, spiced oak and raisined fruit flavors, the complexity of the rum allows multiple aromas to manifest in each sip, this one created to perfectly complement the warm notes of the cocktail components. "The cocktail is called Sweet Symphony. Much like a symphony, it is made up of five distinct and unique components that each play a calculated measure, which then come together in agreement to form a beautiful score," Tomovic says. Whether you're looking for a beachside libation to sip under the sun, starting your night in the hotel's grand Living Room or having a nightcap in the exclusive Saxony Bar, the Sweet Symphony is the perfect go-to Miami cocktail, emblematic of the sweet and vibrant lifestyle it entails.
RECIPE:
 •  Ron Zacapa 23
 • St. George Raspberry Brandy
 • Crème de Mûre
 • Blueberry lavender syrup
 • Berry Hibiscus Betta Bucha (Locally made kombucha)
ZACAPA RUM
the renowned rum is aged above the clouds at 7,500 feet, made naturally from sugarcane honey. To stay up to date, follow the brand on Instagram @ZacaparumUsa.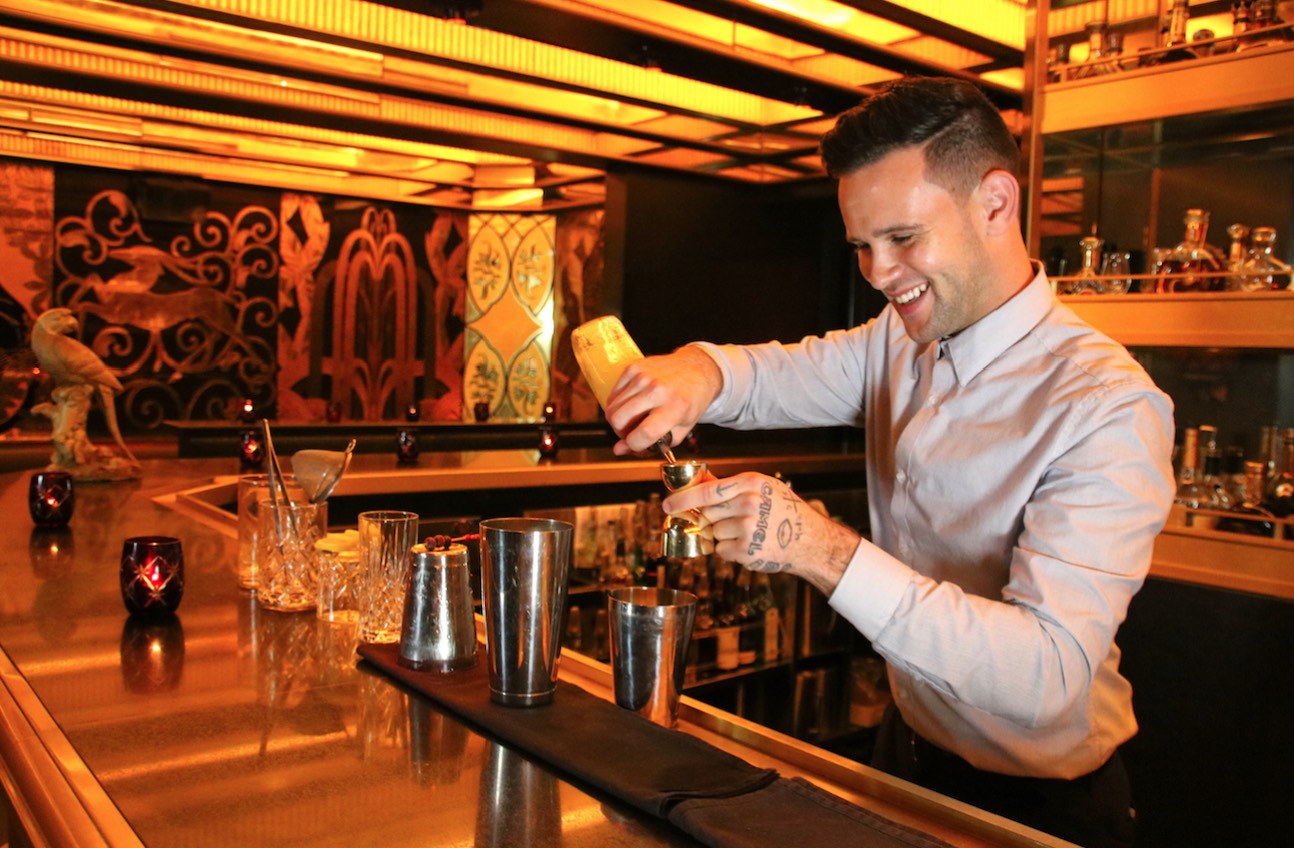 Photo Credit: Robert Montoya