Sometimes you want to simply explore your surroundings in something smaller than your yacht, or arrive at, say the Fort Lauderdale International Boat Show, in style while leaving an impression. The VanDutch 40 is not only the perfect for this, but does it with a sense of style and sophistication that you are hard pressed to anywhere else.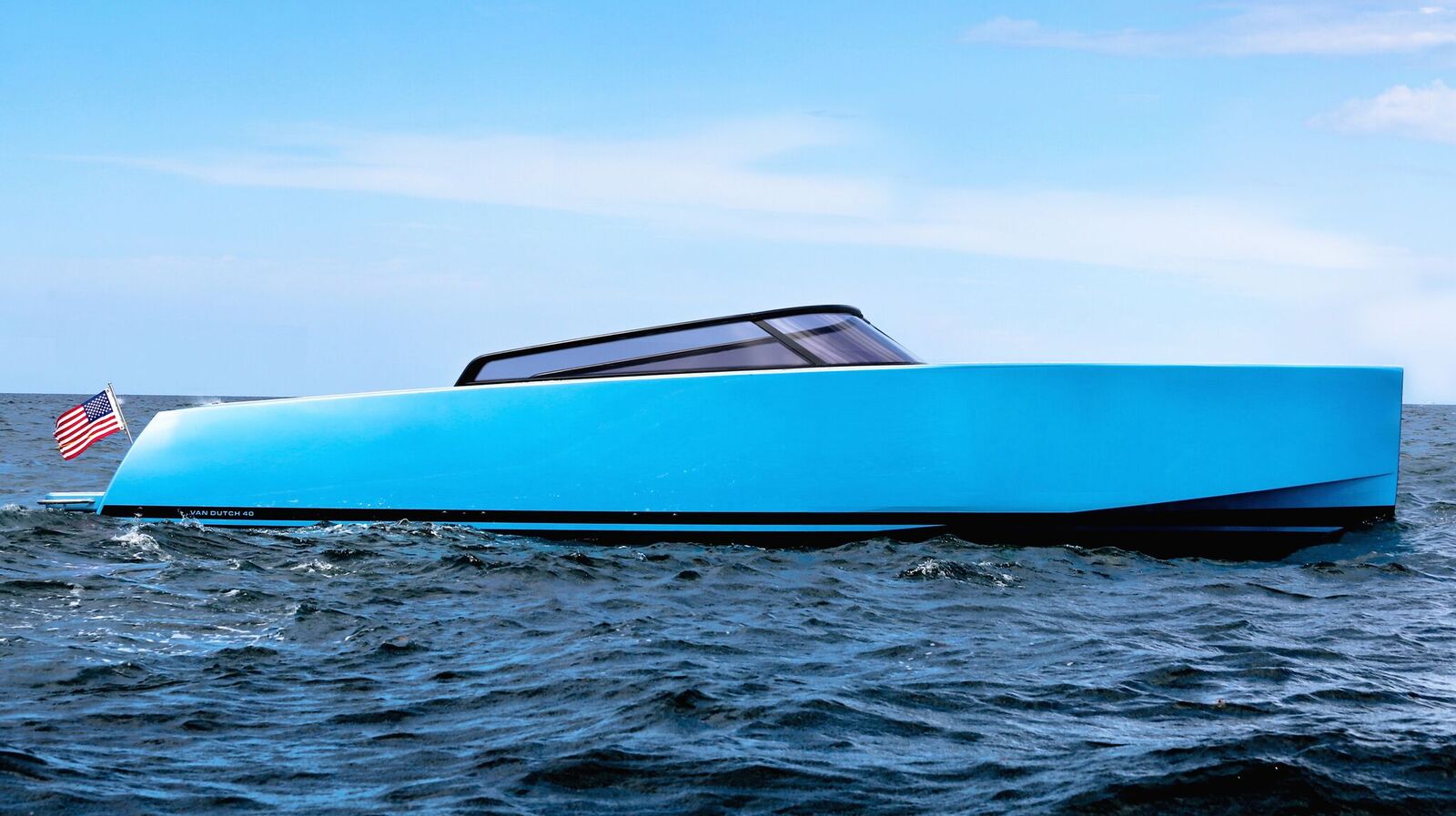 VanDutch is short for Vanguard Dutch Marine which was founded in The Netherlands in 2008. The VanDutch 40 was the very first product they launched. Its sleek and eye-catching design was created by renowned designer Frank Mulder. What makes it that the VanDutch 40 makes such a powerful impression is the minimalist design, combined with very high-end materials and a superb finish. While being the perfect cruiser, things can get fast when needed. Two Cummins Diesels of 480 HP can propel the VanDutch 40 up to 36 knots.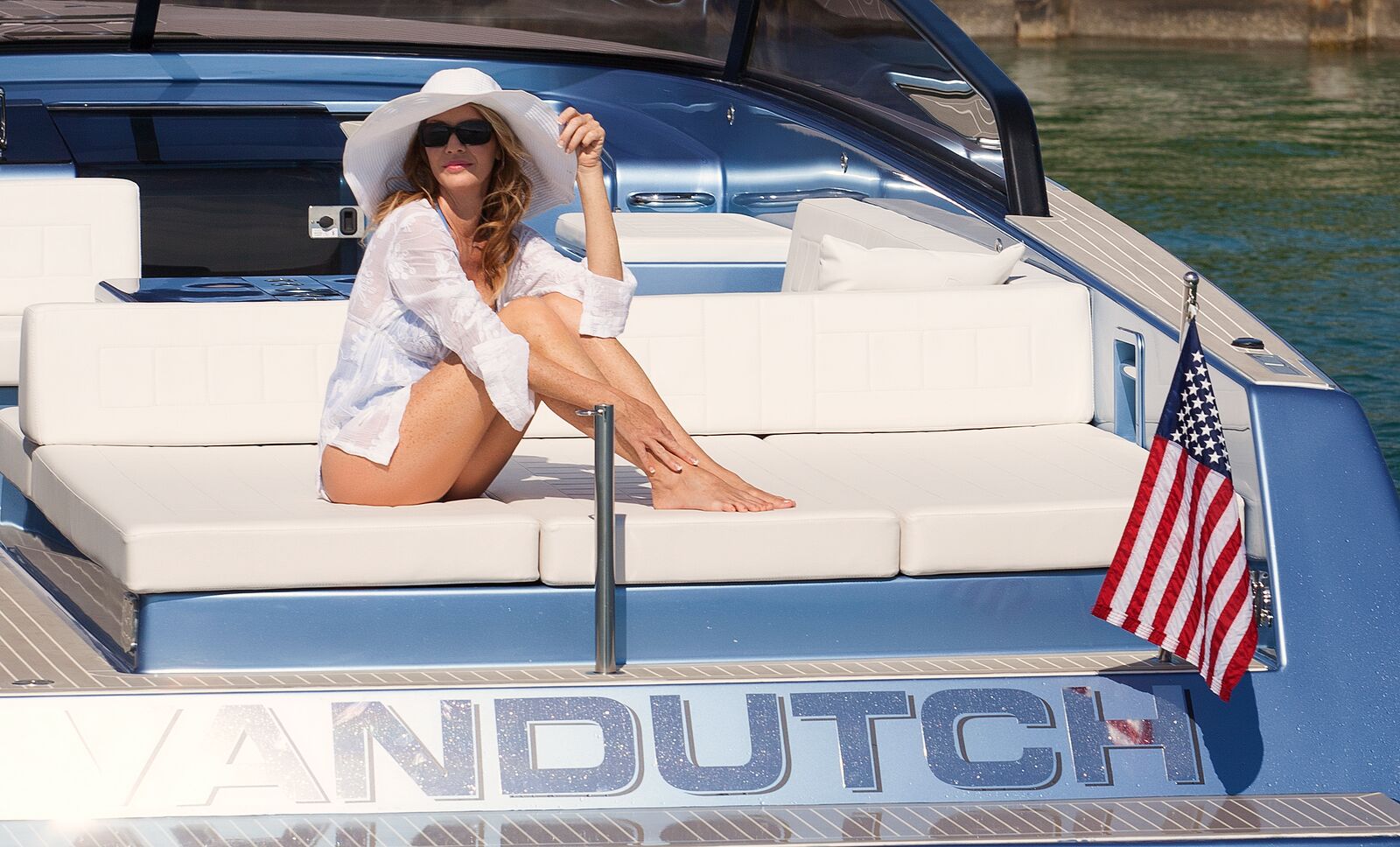 Versatility is another key element of the VanDutch 40, as it can comfortably accommodate up to 10 people. Next to a roundtable seating and sunbeds does it also have underwater LED lights and an outdoor hot/cold shower, but also a JL Audio Sound system to really get the party started. Added comfort can be found below deck with a convertible cabin table with dual berth, microwave, refrigerator as well as a cabin bathroom with hand held shower, high enough to stand up in.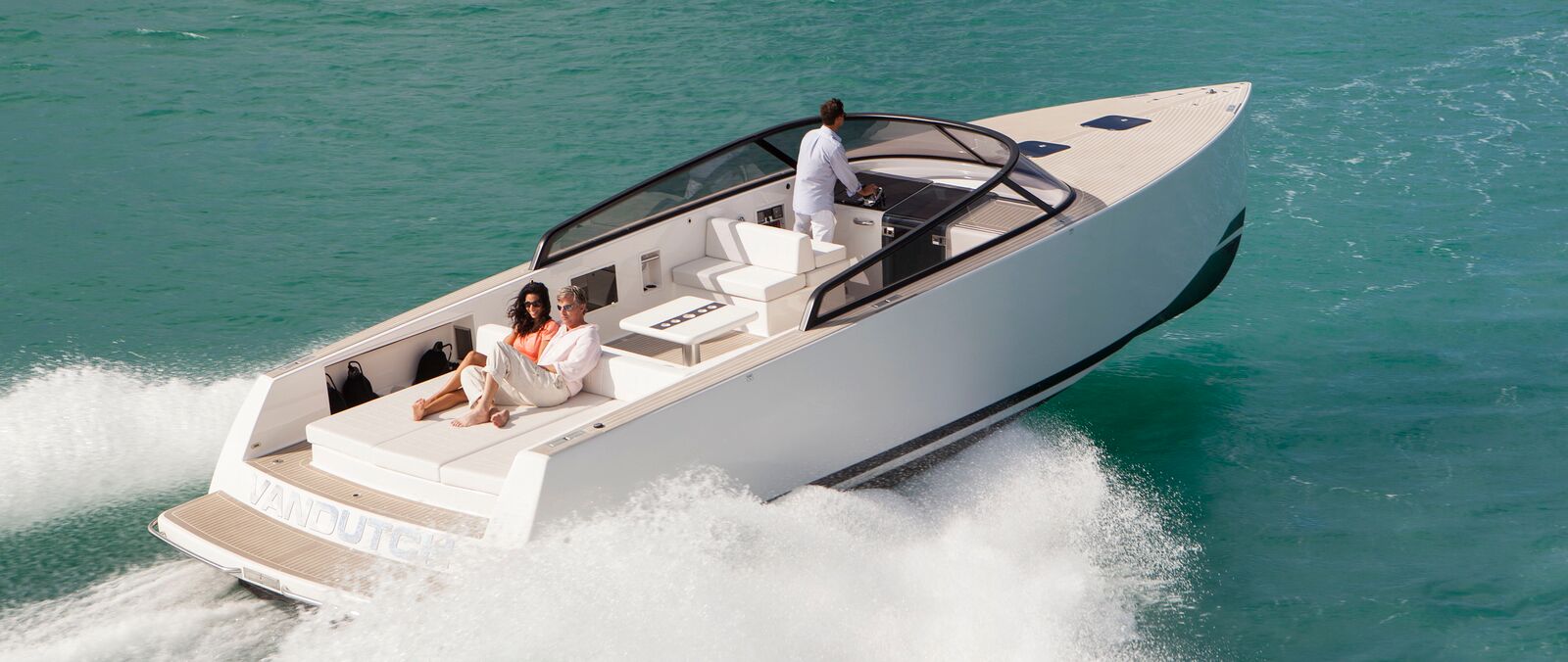 Dutch ingenuity can be found in the application of Esthec decking, which gives a teak wood look with very little maintenance while the quick-drying Silvertex fabric ensures comfortable seating on the cushions and beds. While the VanDutch is an able performer, in the design phase there was extra attention placed on making the ride as comfortable as possible, as well as easy handling of the boat. This resulted in a very innovative haul that is able to put the power down, without sacrifice the smoothness of the ride. Combine this with the VanDutch stunning looks, and you have a great all-rounder that will get you anywhere in style but is also a destination in itself.
Save
Subscribe to discover the best kept secrets in your city