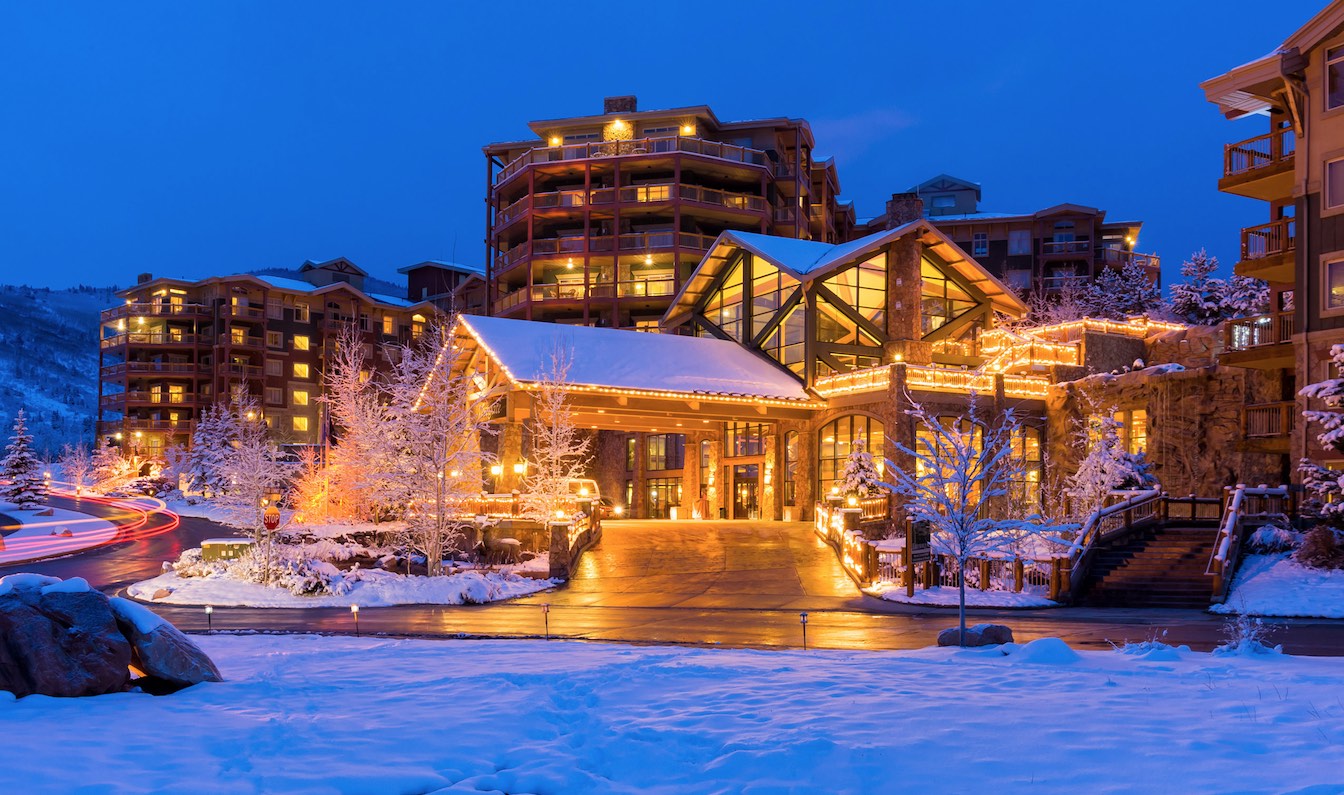 In late January, a few tiny towns in Utah get a lot of attention, and the highest celebrity-per-capita ratio is due to the Sundance Film Festival. Salt Lake City, Sundance and Park City are ground zero for the nonprofit indie film festival started by Robert Redford in the mid-'80s.
While actors, producers, partygoers and hangers-on flock to the festival, skimming the towns for swag bags and first viewings, it's a great time to hit the otherwise-empty slopes, from the skis-only mountain of Deer Valley to Park City. The Canyon's impressive and newly joined mountain allows snowboarders to climb steep peaks to go off-piste in fresh powder. And those who want a laid-back experience can take endless winding trails to find hidden restaurants, bars and lodges.
Now that it's been combined with The Canyons following an acquisition by Vail and a $500,000,000 investment that boasted new gondolas joining the two, once separate sides, Park City's mountain is now so extensive that it is the biggest ski area in the country, with 300 ski runs on more than 7,300 skiable acres that run the gamut from easy-peasy to howl-the-whole-way-down double black diamond runs.
While Utah tends to be more low-key than Colorado, it has a number of luxury destinations. It might be tough to spot who is who, as billionaires choose to wear North Face in favor of fancy après-ski getups.
Some resorts offer butlers and car service to the slopes, but you just can't beat being right there. That's why when it comes to ski accommodations, there is no greater luxury than ski-in/ski-out access, and Park City and neighboring Deer Valley have some of the best.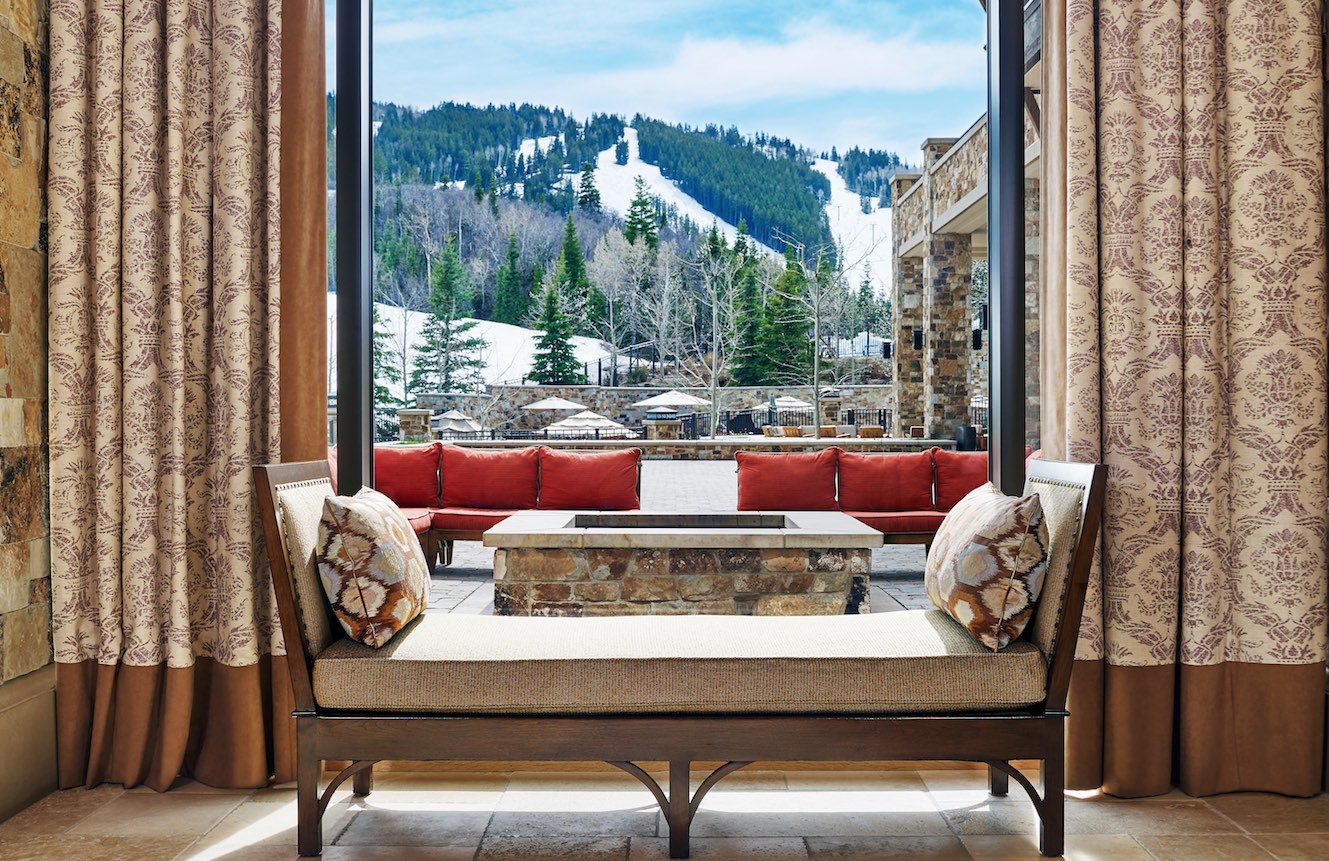 Located at the base of Canyons Village at Park City lies Westgate Park City Resort & Spa, a sprawling wood, glass and river rock ski lodge. Westgate not only offers luxurious accommodations with family-friendly three and four-bedroom villas with mountain views, but amenities galore. Serenity Spa, a 30,000-square-foot Western-style spa complete with waterfalls, hot pools, steam rooms and saunas, offers treatments that use local ingredients like birchwood stick and salt from the Salt Lake. It's not surprising that Serenity is considered one of the best in the state. There is also a yoga studio offering unique classes like hot Pilates, as well as One Fitness Camp, a gym packed with private trainers offering classes.
Additionally, there is a complete ski rental equipment store and wine shop packed with rare and popular cuvees, perfect for drinking back in your suite after a day on the slopes. However, you're more likely to be at Edge Steakhouse, their luxe American steakhouse, with dishes like American Kobe beef sashimi and lobster and black truffle risotto that have earned it the title "Best Restaurant in Utah" on more than one occasion.
If you can bring yourself to leave the complex, head to Main Street in picturesque downtown Park City. It is on this quaint strip filled with galleries, local boutiques and restaurants that Firewood, the newest fine-dining stop in the state, opened in December. The cozy, wood-clad restaurant features a literal window into the kitchen, which features rotisseries, multiple wood fires and an enormous custom wood-burning grill called the Infierno 154, of which there are only four in the world. The mastermind behind what's being called literally and figuratively "Park City's hottest restaurant" is chef John Murcko. Imagine updated American classics using locally sourced ingredients. Standout dishes include
a rack of lamb, Arctic Char with fire-roasted clam, Salmon with oysters and American kobe with shiitake mushrooms and black garlic. Just make sure to get a seat with a view of the roaring fires in the kitchen for a perfect gourmet après-ski experience.
A few minutes away in Deer Valley lies a St. Regis tucked into the slopes of Deer Valley Ski Resort known as a "skiers' haven" (they don't allow snowboarders—unless they are on skis). The mountaintop resort combines the luxury you'd come to expect from St. Regis, like a J&G Grill and a world-famous Remède Spa that clocks in at 14,000 square feet, offering localized luxury treatments like the Bear Dance Ritual body treatment. They also have some special things perfect for a St. Regis in the Rockies including nightly s'mores, a hot chocolate bar, two hot tubs for soaking tired muscles and even ski boot driers to keep your feet dry and toasty the next ski day. It's no surprise that this property is one of the first to sell out when the Hollywood glitterati alight on this little corner of Utah, which, in our opinion, is the quintessential spot for first-class winter sports—at least until the snow melts.