Here is our 2016 List of the San Francisco Bay Area's Most A-List Billionaires, Philanthropists, Power Couples, Entrepreneurs, Athletes, and, of course, Tech Titans. This is the home of Silicon Valley, after all.
CATEGORY: A-GAME
Photo Credit: 2014 SF Giants
BRUCE BOCHY
WHAT MAKES HIM HAUTE
Bruce Bochy is considered one of the best managers in baseball history after leading the San Francisco Giants to three World Series championships in five years. He joined the club in 2006, becoming the 38th manager in franchise history and the 16th in San Francisco annals. He's not afraid to break with tradition when it comes to using his bullpen, doesn't hesitate to trust unproven talent and knows how to squeeze the maximum value out of his hitters. His squad has delivered a title in even-numbered years—2010, 2012 and 2014. No pressure for 2016.
Photo Credit: Sabin Orr
JOE LACOB
WHAT MAKES HIM HAUTE
Joe Lacob, a former partner at venture capital firm Kleiner Perkins Caufield & Byers, has made successful investments across multiple disciplines, which in 2011 allowed him to achieve a lifelong dream: to become a majority NBA owner. He acquired the Golden State Warriors, and is now the co-executive chairman, CEO, and governor of the reigning world champions, who are poised to win another trophy. Lacob plans to move the team back to San Francisco, where it hopes to play at a new sports and entertainment center at Mission Bay in 2019. He is actively involved at Stanford University, where he serves on advisory boards at the Medical Center, the business school and the athletic department, and focuses his charitable efforts on education.
Photo Credit: Golden State Warriors
STEPHEN CURRY
WHAT MAKES HIM HAUTE
With Stephen Curry—the best point guard in the NBA—running the show, the Golden State Warriors continue to amaze. The NBA's reigning Most Valuable Player helped lead the franchise to its first championship in 40 years last June and called the plays as the Dubs started this season with a mind-blowing 24-game winning streak, best in NBA history. The six-year veteran and three-time All-Star also impresses off the court. He helps kids' dreams come through via Make-A- Wish, teams up with hunger relief organization Feed the Children to provide food and goods for Bay Area families and partners with Kaiser Permanente to motivate local youth to stay physically and mentally active throughout the school year.
Photo Credit: SF 49ers
JED YORK
WHAT MAKES HIM HAUTE
As CEO of the San Francisco 49ers, one of the most celebrated football franchises in the NFL, Jed York oversees all aspects of the organization. York, whose family owns the 49ers, has held the position for six years, making a series of bold decisions that led his team to the Super Bowl in 2013. More recently, he flexed his muscle with the hiring of Chip Kelly as head coach. He's also a community leader, serving as a board member at Tipping Point Community, the Commonwealth Club of California, Bay Area Council and Silicon Valley Leadership Group. As chair of Dignity Health Foundation's board of directors, York was instrumental in the recent launch of a concussion education/prevention program for Bay Area high school students.
CATEGORY: THE BILLIONAIRE'S CLUB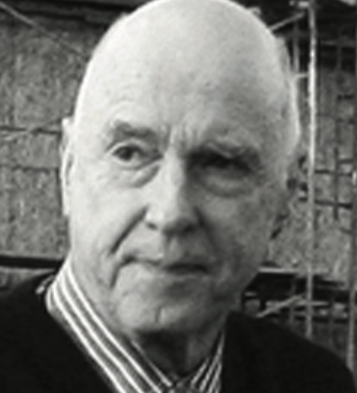 JOHN ARRILLAGA
WHAT MAKES HIM HAUTE
John Arrillaga, a Silicon Valley real estate mogul—and his partner, Richard Peery—first turned farmland into office spaces in the 1960s. Today, their firm, Peery-Arrillaga, oversees the spaces of high-powered tech tenants and is one of Stanford University's biggest donors, gifting his alma mater $151 million—the second-largest single donation the institution has ever received from an individual—in 2013. His family name graces many of Stanford's campus buildings, and he has played a key role in the development of many university projects.
Photo Credit: Google
SERGEY BRIN
WHAT MAKES HIM HAUTE
Sergey Brin helped to create Google, the world's most popular search engine, with Larry Page in 1998 and is now the president of its new parent company, Alphabet Inc. Created for the companies that are pretty far afield of Google's main Internet products, Alphabet contains Life Sciences (which works on the glucose-sensing contact lens), Calico (focused on longevity) and X (previously known as Google X), the semi-secret research and development facility Brin had been running when he oversaw special projects.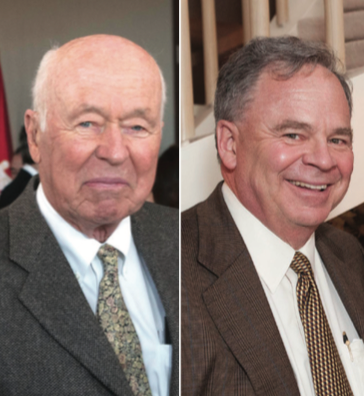 Photo Credit: Drew Altizer Photography
STEVE JR. AND RILEY BECHTEL
WHAT MAKES THEM HAUTE
The Bechtel family name can be linked to some of the greatest man- made projects of the century, such as Hoover Dam, the largest civil engineering project in U.S. history. Although Riley stepped down as the CEO of Bechtel, one of the world's leading engineering, construction and project management firms, in 2014 for health reasons, he continues to serve as the chairman of the board and a non-executive director. Steve Bechtel Jr., whose grandfather started the company in 1899, sits on the non-executive board as a senior director.
RON CONWAY
WHAT MAKES HIM HAUTE
Ron Conway is known as one of Silicon Valley's "super angels." He founded Angel Investors LP Funds in 1998, and was its managing director until 2005. Currently, the special adviser at SV Angel, Conway has invested in and worked closely with hundreds of startups including, Google and Facebook. As philanthropic as he is a guardian angel, he founded San Francisco Citizens Initiative for Technology and Innovation (sf.citi), and is chairman of the board of the San Francisco tech-backed civic organization.
Photo Credit: Dan Escobar
MARC BENIOFF
WHAT MAKES HIM HAUTE
Marc Benioff is as well-known for his tech genius—he's often credited for inventing cloud computing—as he is for his philanthropy. The former protégée of Larry Ellison is the chairman, CEO and co-founder of Salesforce, one of the top five software companies in the world. In 2000, Benioff launched The Salesforce.com Foundation, which introduceda philanthropic approach adopted by many tech companies. He and his wife, Lynne, also donated $200 million to the University of California San Francisco to build The UCSF Benioff Children's Hospital in Mission Bay.
JAMES COULTER
WHAT MAKES HIM HAUTE
James Coulter continues to rule as a leader in private equity. In 1922, he co-founded TPG Capital, one of the world's largest private equity firms with $70.2 billion of capital under management. He's now the co-CEO after bringing in Jon Winkelried to share the top title with him at the firm that boasts 17 offices worldwide. Coulter is also co-chair of the Leading Education by Advancing Digital (LEAD) Commission and a trustee at his alma mater, Dartmouth, and Stanford. He also sits on the board of CAA, J. Crew, Chobani and Cirque.
CARL BERG
WHAT MAKES HIM HAUTE
Carl Berg made a name for himself when he started developing property in the 1960s with John Sobrato. Now, the real estate icon is doing so in another field. After selling his Mission West Properties portfolio for $1.3 billion in 2012, Berg, who still maintains a private real estate portfolio through his firm Berg and Berg, bought the company's campuses for about $500 million. However, he's focused on revolutionizing healthcare through Berg, a Boston- based biotech company he co-founded that is researching cures for diseases including cancer and diabetes.
Photo Credit: Kleiner Perkins Caulfield & Buyers
JOHN DOERR
WHAT MAKES HIM HAUTE
Since joining Kleiner Perkins Caufield & Byers in 1980, John Doerr has always had his eyes set on the newest trends in tech, backing such entrepreneurs as Larry Page, Sergey Brin and Eric Schmidt of Google, Jeff Bezos of Amazon and Scott Cook and Bill Campbell of Intuit. Outside of KPCB, Doerr supports environmentally-focused entrepreneurs, as well as public education and global poverty, and serves on the boards of Amyris, Google and Zynga as well as several private technology ventures. He also led KPCB's investment in Twitter.
Photo Credit: Square
JACK DORSEY
WHAT MAKES HIM HAUTE
Jack Dorsey does double duty as the CEO of Twitter and Square, the two tech powerhouses he co-founded in 2006 and 2009, respectively. Since returning to the helm at Twitter, which boasts 320 million monthly active users and has more than 35 offices around the world, after the departure of CEO Dick Costolo, he's taken charge by reducing staff in an effort to run the company more efficiently. He took Square, where he is also chairman, public last fall and continues to improve the mobile payment experience by introducing new products.
Photo Credit: The Hearst Corporation
WILLIAM RANDOLPH HEARST III
WHAT MAKES HIM HAUTE
After graduating from Harvard, William Randolph Hearst III spent years as an employee of the Hearst Corporation, eventually becoming editor and publisher of the San Francisco Examiner. He left the company in 1976 and returned to succeed William Randolph Hearst Jr. as a trustee of the company. Today, he's also president of the William Randolph Hearst Foundation, director of The Hearst Foundation and a partner emeritus at the venture capital firm Kleiner Perkins Caufield & Byers.
LARRY ELLISON
WHAT MAKES HIM HAUTE
When Oracle founder Larry Ellison stepped down as CEO in September 2014, it ended one of the most entertaining and profitable runs for a leader in business history. He remains executive chairman of the board and took on the role of chief technology officer for the billion dollar Silicon Valley giant. Ellison is one of the richest people in the world and is well- known for his flamboyant personality, entertaining a wide range of interests outside of the boardroom; he flies planes, plays guitar, races sailboats and owns 97 percent of the Hawaiian island of Lanai.
REID HOFFMAN
WHAT MAKES HIM HAUTE
Reid Hoffman knows how to make a connection. In 2003, he co-founded LinkedIn, the world's largest professional networking service, and later became one of Facebook's angel investors. At LinkedIn, he led the company through its first four years of profitability as CEO and now serves as its executive chairman. In 2009, he joined Greylock, where he is now a partner. He continues to back Facebook and Airbnb.
ARCHIE ALDIS "RED" EMMERSON
WHAT MAKES HIM HAUTE
Archie Aldis "Red" Emmerson might be one of the most dressed-down billionaires on our list. After all, he is
in the business of growing and cutting down trees. Emmerson began Sierra Pacific Industries in 1949, the lumber products company where he is president and chairman emeritus, with his father, R.H. "Curly" Emmerson. The Anderson, California-based firm owns and manages nearly 1.9 million acres of timberland in California and Washington, and is the second largest lumber producer in the United States.
RUPERT JOHNSON JR.
WHAT MAKES HIM HAUTE
Rupert Johnson joined Franklin Resources, Inc. in 1965, and is vice-chairman and a director at the behemoth global investment management company run by his nephew, Gregory. He is best known for acquisitions like Fiduciary Trust and Templeton Funds. His Rupert H. Johnson Foundation regularly donates to educational programs and academic institutions within the U.S.
DAVID FILO
WHAT MAKES HIM HAUTE
David Filo co-founded Yahoo with Jerry Yang in 1994 after dropping out of Stanford's computer science Ph.D. program, picking up his official title of "chief Yahoo." He runs the technical operations and reports directly to CEO Marissa Mayer. Filo is involved in guiding Yahoo's vision and in many key aspects of the business at a strategic and operational level and is a stalwart of the company's employee culture and morale. In June 2014, he rejoined the board after an 18-year hiatus and is currently the largest shareholder in the company.
VINOD KHOSLA
WHAT MAKES HIM HAUTE
Vinod Khosla, Silicon Valley's preeminent eco-investor, has a passion for mentoring entrepreneurs and helping them to build green tech businesses. He is one of the co- founders of Sun Microsystems, where he served as CEO and chairman in the 1980s. After a stint as general partner at Kleiner Perkins Caufield & Byers, in 2004, he formed Khosla Ventures, a firm focused on assisting entrepreneurs to build impactful new energy and technology companies.
Photo Credit: Google
OMID KORDESTANI
WHAT MAKES HIM HAUTE
Omid Kordestani jumped from Google, where he was the "business founder," number 11 employee and the highest-paid employee, to Twitter, where he now collects a $50,000 annual base salary as the social media company's executive chairman of the board. At Google, Kordestani led business operations from the first sales and first dollar in revenue to over $20 billion in revenues. He supports various philanthropic interests, including Iranian- American causes, education and medicine.
Photo Credit: Museum of Narrative Art
GEORGE LUCAS
WHAT MAKES HIM HAUTE
George Lucas formed his film company, Lucasfilm Ltd., in 1971 and the rest is history. The film producer, screenwriter and director went on to create the epic Star Wars saga and the Indiana Jones series, among many other successful films. The Walt Disney Company acquired Lucasfilm in 2012. In 1991, the visionary founded the George Lucas Educational Foundation, which encourages innovation in K-12 schools by documenting and sharing strategies that promote lifelong learning and prepares students to thrive as adults.
Photo Credit: Google
LARRY PAGE
WHAT MAKES HIM HAUTE
Larry Page took the title of CEO of Alphabet Inc., Google's new parent company formed to create a formal corporate structure for some of
the bold ambitions within the tech behemoth such as X lab, which incubates new efforts like Wing, a drone delivery effort, and Ventures and Capital. In 1998, Page and Sergey Brin co-founded Google, which today dominates the search engine rankings, capturing 65 percent of the searches. Thanks to mobile search, YouTube and programmatic advertising, Alphabet experienced strong revenue growth in the fourth quarter of 2015.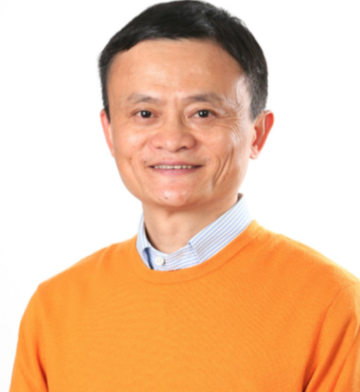 Photo Credit: Alibabagroup.com
JACK MA
WHAT MAKES HIM HAUTE
Jack Ma, executive chairman of the Alibaba Group, is China's second-wealthiest man with a net worth of more than $21 billion. His e-commerce firm, which set a record as the world's biggest public stock offering with its $21.8 billion IPO in New York in 2014, operates online marketplaces for both international and domestic China trade. With offices in San Mateo and on the top floor of the iconic PacBell building in San Francisco, Alibaba invests in various San Francisco and Menlo Park-based startups.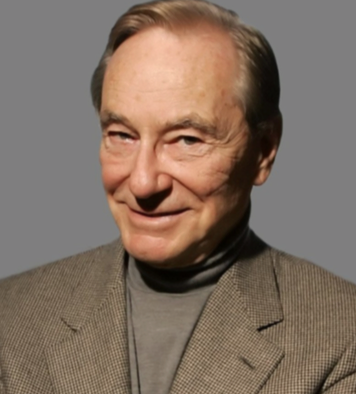 TOM PERKINS
WHAT MAKES HIM HAUTE
In 1972, Silicon Valley pioneer Tom Perkins and Eugene Kleiner co-founded the legendary venture capital firm Kleiner Perkins Caufield & Byers, where Perkins is now an emeritus partner. The partnership and the follow-on Kleiner Perkins Caufield & Byers series of partnerships have created some of the most interesting and innovative businesses in the world, such as Genentech, Netscape and Google. It's no wonder Perkins is sometimes referred to as the "Father of Silicon Valley."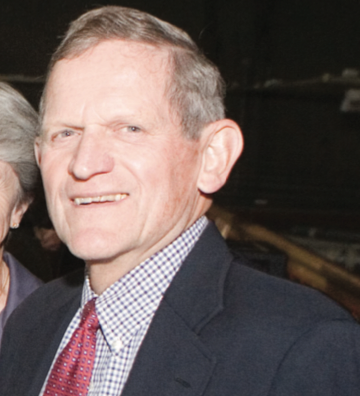 JOHN MORGRIDGE
WHAT MAKES HIM HAUTE
John Morgridge joined Cisco in 1988 as president and CEO and grew the company from $5 million to more than $1 billion in sales. In 1990, he took Cisco public, was appointed chairman in 1995 and became chairman emeritus in 2006. Morgridge teaches management at Stanford University's Graduate School of Business and sits on several boards, including the Cisco Foundation. Passionate about giving back, he and wife, Tashia, established the Tosa Foundation to support education, the environment, medical research, the arts and human services.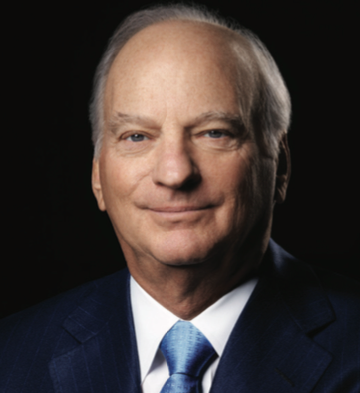 GEORGE ROBERTS
WHAT MAKES HIM HAUTE
George Roberts co-founded global investment firm Kohlberg Kravis Roberts & Co. L.P., where he also wears the hats of co-chairman and co- CEO. Two of the notable investments of his firm, which launched in 1976 and manages $98 billion in assets, are Go Daddy and Toys "R" Us. He's a life governor on the San Francisco Symphony's board and a trustee emeritus of the San Francisco Ballet. He also turns his philanthropic efforts toward REDF, which he founded and helms as chairman of the nonprofit's board of directors.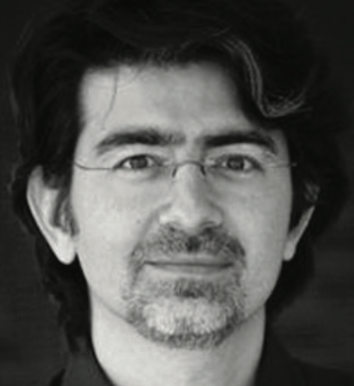 PIERRE OMIDYAR
WHAT MAKES HIM HAUTE
Pierre Omidyar is an entrepreneur and philanthropist best known as the founder of eBay. After eBay became a public company in 1998, Pierre and his wife, Pam, co-founded Omidyar Foundation to support nonprofits. They broadened their scope with Omidyar Network, which invests in and helps scale innovative for-profit companies and nonprofit organizations, contributing more than $1 billion to programs spanning a range of causes from poverty alleviation to human rights and disaster relief.
Photo Credit: Facebook
SHERYL SANDBERG
WHAT MAKES HER HAUTE
Sheryl Sandberg is Facebook founder and CEO Mark Zuckerberg's number two, but the very public COO receives nearly as much credit as her boss for the $250 billion social media giant's success. Facebook now challenges Google, Sandberg's former employer, as a major player in the digital advertising world. In 2015, the face of female empowerment and author of the bestselling book, "Lean In: Women, Work, and the Will to Lead" used her LeanIn.org to launch a public service campaign with the NBA and WNBA to promote equality.
Photo Credit: Google
ERIC SCHMIDT
WHAT MAKES HIM HAUTE
Eric Schmidt is the executive chairman
of Alphabet Inc., Google's new parent company. Formerly Google's executive chairman and ex-CEO, Schmidt joined the innovative giant in 2001 and helped grow the company from a Silicon Valley startup to a global leader in technology. A picture of him and Transportation Secretary Anthony Foxx riding in a Google self- driving car at Google's headquarters in Mountain View last year is a glimpse into the future as Google aims to make autonomous drive vehicles a reality.
Photo Credit: Drew Altizer Photography
TOM STEYER
WHAT MAKES HIM HAUTE
Tom Steyer is an active citizen. After retiring from the private sector, where he founded and was the senior managing member of Farallon Capital Management, he founded Advanced Energy Economy to advance policy in the clean energy sector; Next Generation, which addresses climate and family policy; and NextGen Climate, which acts politically on climate issues and where he's the president. Steyer also serves as co-chair of Save Lives California, the coalition to prevent teen smoking and fund cancer research.
CHUCK SCHWAB
WHAT MAKES HIM HAUTE
Chuck Schwab is the man best known for famously bringing Wall Street back to Main Street by undercutting big brokerage houses in the late 1970s. He was among the first to bring investing online. Today, The Charles Schwab Corporation boasts around $2.4 trillion in client assets. He's been chairman of The Charles Schwab Corporation since its inception and has served as CEO for most of its history until October 2008. He's co-founder and chairman of the Charles and Helen Schwab Foundation and chairman of the San Francisco Museum of Modern Art, which re-opens in May after an expansion.
PETER THIEL
WHAT MAKES HIM HAUTE
Peter Thiel, along with his PayPal partners Ken Howery and Luke Nosek, co-founded Funders Fund, a Silicon Valley venture capital firm that has funded companies like SpaceX and Airbnb. His first start-up was PayPal, which he co-founded in 1998 and led as chairman and CEO until its sale to eBay for $1.5 billion in 2002. He founded Clarium Capital Management, a global macro hedge fund; helped launch Palantir Technologies, an analytical software company where he is chairman of the board; and in 2004 made the first outside investment in Facebook, where he serves as a director. He penned "Zero to One: Notes on Startups, or How to Build the Future," which hit number one on the New York Times bestseller list.
Photo Credit: Drew Altizer Photography
THOMAS SIEBEL
WHAT MAKES HIM HAUTE
Thomas Siebel is chairman and CEO of
C3 IoT (formerly C3 Energy), an energy efficiency and smart grid analytics software company. He is also the chairman of First Virtual Group, a diversified holding company with interests in investment management, real estate, agribusiness, philanthropy and global financial asset management. He was founder and CEO of Siebel Systems, which he sold to Oracle for $5.9 billion in 2005. He serves on the boards of advisors for the Stanford University College of Engineering and the University of Illinois College of Engineering.
Photo Credit: Hewlett-Packard Enterprise
MEG WHITMAN
WHAT MAKES HER HAUTE
Meg Whitman, president and CEO of Hewlett Packard Enterprise, has built a strong dossier in a corporate world that is largely run by men. The graduate of both Princeton and Harvard held executive positions at The Walt Disney Company, DreamWorks, Procter & Gamble, Hasbro Inc., FTD, Inc. and eBay, of which she was president and CEO for 10 years. After losing the bid to win the California governorship, she was tapped by technology giant Hewlett-Packard in 2011 and became the company's president and CEO, three years later adding the title of chairman of the board. She led the company's turnaround and subsequent separation into two companies last fall.
JOHN SOBRATO
WHAT MAKES HIM HAUTE
As founder and principal of The Sobrato Organization, John Sobrato heads one of the most successful real estate development organizations in California. His career dates back to the late 1950s when he began selling homes in Palo Alto. His company is responsible for development and construction of more than 150 office and research & development facilities, totaling more than 15 million square feet and 10,000 apartment units. The community leader supports a variety of organizations in board leadership and advisor positions.
Photo Credit: Facebook
MARK ZUCKERBERG
WHAT MAKES HIM HAUTE
Mark Zuckerberg, the founder, chairman and CEO of Facebook, has seen his net worth skyrocket to more than $35 billion while running the most popular social networking site in the world. Zuckerberg deserves millions of "likes" for spreading the wealth in the fields of health, science and education. He and his wife, pediatrician Priscilla Chan, donated $75 million for a new acute care and trauma center at the newly-named Priscilla Chan and Mark Zuckerberg San Francisco General Hospital and Trauma Center and pledged to donate 99 percent of their Facebook shares to the new Chan Zuckerberg Initiative to help children achieve equality.
CATEGORY: COMMANDERS
Photo Credit: Apple Inc.
TIM COOK
WHAT MAKES HIM HAUTE
While Steve Jobs may forever be the face of Apple, Tim Cook continues to carry the torch brilliantly. The former COO succeeded Apple's visionary co- founder in August 2011 and continues to deliver astonishing numbers for the 100,000-employee strong company. The global leader in innovation posted record quarterly revenue of $75.9 billion and record quarterly net income of $18.4 billion in its fiscal 2016 first quarter, which ended Dec. 26, 2015, thanks to offering some of the world's most revolutionary products. Cook sits on Apple's board.
GREGORY JOHNSON
WHAT MAKES HIM HAUTE
Gregory Johnson serves as the chairman of the board, CEO, president and a director of Franklin Resources, Inc., the global investment management organization also known as Franklin Templeton Investments that boasts more than $900 billion in assets under management. He succeeded his father, Charles Johnson, who retired as chairman of the board in 2013. He is a current board member of Jumpstart, Menlo School and the San Francisco Symphony.
Photo Credit: Francis Ford Coppola Presents
FRANCIS FORD COPPOLA
WHAT MAKES HIM HAUTE
Francis Ford Coppola is best known as a five-time Academy Award-winning director, writer and producer of such epic films as The Godfather trilogy and Apocalypse Now. While Coppola has been making films for more than 40 years, he's also been producing wine for more than 30. His résumé has expanded to include accomplished vintner, hotelier, restaurateur, magazine publisher and cigar maker.
Photo Credit: Office of Mayor Ed Lee
MAYOR EDWIN LEE
WHAT MAKES HIM HAUTE
After filling in as interim mayor for former Mayor Gavin Newsom in 2011, Edwin Lee became the first Asian-American and 43rd mayor of San Francisco. He has championed balancing the budget to keep San Francisco safe, solvent and successful, reforming city pensions, economic development and job creation. Lee cruised to victory in the Nov. 3 mayoral election, easily beating minor opponents. However, due to term limits, sadly, this four-year stint will be his last.
TIMOTHY DRAPER
WHAT MAKES HIM HAUTE
Timothy C. Draper is founding partner of leading venture capital firms Draper Fisher Jurvetson and Draper Associates, where he is also managing partner. Together, his companies have invested in companies such as Tesla, Skype, Twitter, Paperless Post, Indiegogo, Yammer and Box. In an effort to further encourage entrepreneurship, he started BizWorld.org, a nonprofit created to educate children about business and entrepreneurship, and Draper University of Heroes, a residential and virtual school for entrepreneurs based in San Mateo.
DR. ARTHUR LEVINSON
WHAT MAKES HIM HAUTE
Dr. Arthur Levinson is a rock star of the biotech world. He served as CEO of powerhouse Genentech from 1995 to 2009, and is now the co-founder and CEO of Calico, a Google-backed company focused on health, aging and wellbeing. In addition, he's the chairman of Apple's board.
CLINT EASTWOOD
WHAT MAKES HIM HAUTE
San Francisco native Clint Eastwood is firmly established as a film icon. In addition to acting, he's been running his own production company, Malpaso Productions, since 1967. The former mayor of Carmel-by-the-Sea also owns the invitation-only Tehama Golf Club in Carmel; is an investor in the Pebble Beach Golf Links; and is chairman of the board of the Monterey Peninsula Foundation, which stages the AT&T Pebble Beach National Pro-Am and the Nature Valley First Tee Open at Pebble Beach, both which benefit charities.
Photo Credit: A&T 
KEN MCNEELY
WHAT MAKES HIM HAUTE
Ken McNeely is president of AT&T California where he leads a workforce of more than 36,000 employees. He oversees AT&T's philanthropic, policy, and social engagement efforts in California. McNeely, who set up a family foundation to provide scholarships in his kids' names to underprivileged youth in the city, is focused on supporting arts education and programs that promote opportunities for underserved youth. He's on the board of the San Francisco Symphony and San Francisco Museum of Modern Art.
Photo Credit: Gopro
NICK WOODMAN
WHAT MAKES HIM HAUTE
Nick Woodman is founder and CEO of GoPro, launched in 2002, but which didn't take the world by storm for over a decade. His highly versatile cameras, which can be mounted on everything from helmets to surfboards, are used by millions of consumers, athletes and video-production professionals. The innovator took his company public last year, only to have shares drop. Despite layoffs, Woodman continues to steer the ship and serve as chairman of its board of directors.
CATEGORY: CULINARY ROCK STARS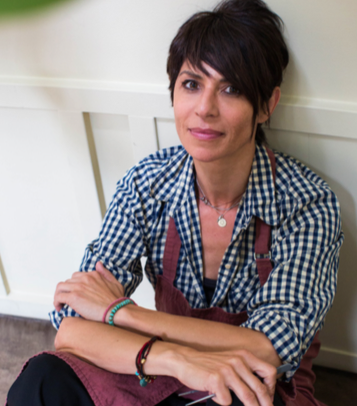 Photo Credit: Stephanie Hua
DOMINIQUE CRENN
WHAT MAKES HER HAUTE
Dominique Crenn, the executive chef and co-owner of Atelier Crenn, is considered culinary royalty. She is the first female chef to earn two Michelin stars—which she's done four years in a row. She recently opened Antoinette, a refined French brasserie inside the newly- remodeled Clarement Club and Spa in Berkeley, and Petit Crenn, a casual, all-day café in the Hayes Valley, last summer. Her debut cookbook, "Atelier Crenn: Metamorphosis of Taste," was released last November.
Photo Credit: Wolfinger
COREY LEE
WHAT MAKES HIM HAUTE
Corey Lee has dazzled diners for more than 20 years while working at some of the most acclaimed restaurants in the world, including a tenure as head chef at The French Laundry. Now he has his own three Michelin-starred restaurant, Benu, in San Francisco, as well as Monsieur Benjamin and In Situ, a unique eatery that will open inside the newly-expanded San Francisco Museum of Modern Art in June. Honored by the James Beard Foundation and Food & Wine, which named him Best New Chef, Lee is also a goodwill ambassador for the city of Seoul, Korea (an honor given to leaders in various fields) and authored "Benu," published by Phaidon in 2015.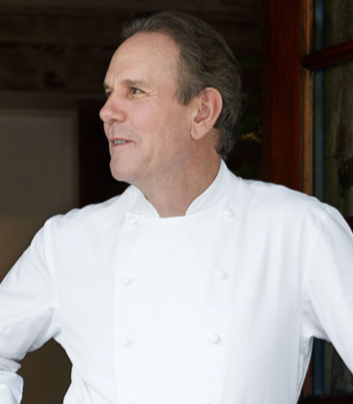 Photo Credit: Deborah Jones
THOMAS KELLER
WHAT MAKES HIM HAUTE
Thomas Keller is the undisputed king of the culinary world, renowned for elevating the standards of refinement in the food industry. His restaurants Per Se and The French Laundry have each earned three Michelin stars, making him the first and only American-born chef to hold multiple Michelin three-star ratings simultaneously. The Thomas Keller Restaurant Group includes restaurants in California, New York and Las Vegas.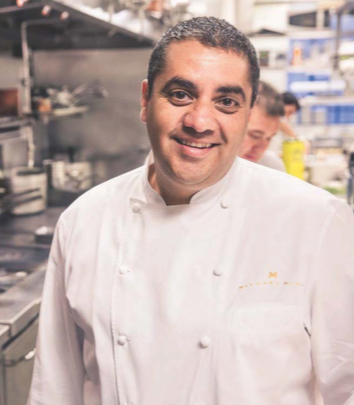 Photo Credit: Mina Group
MICHAEL MINA
WHAT MAKES HIM HAUTE
Michael Mina has been a prominent figure on the San Francisco restaurant scene since 1991. He excels in the kitchen, a place he will spend more time now that he has relinquished his title of CEO of the Mina Group. The celebrity chef 's growing kingdom bulges with 27 restaurants, including San Francisco's RN74, Bourbon Steak, Clock Bar and the Michelin-starred Michael Mina. As if all of that isn't impressive enough, the James Beard award-winning chef throws the hautest tailgate, a $500-a-person experience at Bourbon Steak & Pub at Levi's Stadium, prior to every San Francisco 49ers home game.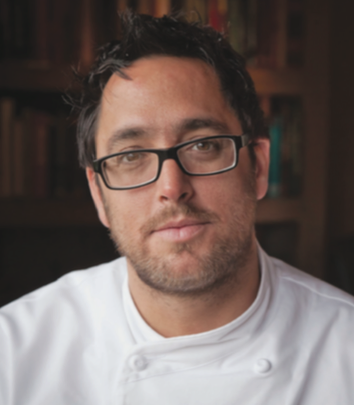 Photo Credit: The Restaurant at Meadowood
CHRISTOPHER KOSTOW
WHAT MAKES HIM HAUTE
Christopher Kostow, the oh-so-creative executive chef of The Restaurant at Meadowood, has earned three stars for his exquisite, transcendent cuisine from 2011 to 2016. The second American-born chef and third-youngest chef to ever receive three Michelin stars is branching out but not leaving St. Helena. He and Nathaniel Dorn, the director at The Restaurant at Meadowood, will soon open The Charter Oak, a family-style restaurant.
Photo Credit: Ed Anderson
CHARLES PHAN
WHAT MAKES HIM HAUTE
Charles Phan continues to make waves in the world of Vietnamese cooking. The Slanted Door—his celebrated restaurant in the Ferry Building which turns 21 this year, is California's top-grossing restaurant and in 2014 was honored as the country's most outstanding restaurant by the James Beard Foundation—expands to Los Angeles this year. As executive chef and owner of the Slanted Door Group, Phan oversees a domain that includes several eateries. He's soon expected to open a café featuring an organic, international menu on the campus of University of California, Berkeley where he studied architecture.
CATEGORY: CULTURE CLUB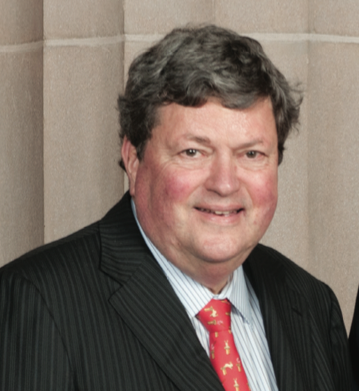 Photo Credit: Scott Wall
JOHN A. GUNN
WHAT MAKES HIM HAUTE
Chairman of San Francisco Opera's Board of Directors, John Gunn is former chairman and CEO of Dodge & Cox Funds, one of the most successful professional investment management firms in the country. He's been a San Francisco Opera subscriber since 1998 and joined the board of directors in 2002. He and his wife, Cynthia, are Company Sponsors and have underwritten many San Francisco Opera productions. They provide significant leadership and financial support to the company, Stanford University, where Gunn is a trustee, and Family and Children Services.
Photo Credit: Cory Weaver
MATTHEW SHILVOCK
WHAT MAKES HIM HAUTE
Matthew Shilvock begins his new role as San Francisco Opera's seventh general director on August 1, 2016, replacing his mentor, David Gockley, who concludes his 44-year career as opera impresario when he steps down on July 31. The general director designate, whose five-year contract runs through July 2021, is currently the associate general director, managing and leading five of the company's departments: music operations, electronic media, education, the San Francisco Opera Center and rehearsal. He also serves as interim director of development. Born and educated in England, he joined San Francisco Opera in 2005 and has served in his present position since 2010.
Photo Credit: Jeffrey Gamble Photography
PAMELA JOYNER
WHAT MAKES HER HAUTE
Pamela Joyner put her hard-earned degrees from Dartmouth and Harvard to good use with a nearly 30-year career as a money manager and founding partner at Avid Partners, a strategic marketing consulting firm focused on advising managers in the alternative investment industry, but always had her eye on art. A patron of the arts, she's known for hosting lavish events and fundraisers at her Presidio Terrace estate, which is filled with paintings by artists of the global African Diaspora. She's a director at First Republic Bank and the California Healthcare Foundation, and a trustee at the Art Institute of Chicago and the New York City Ballet.
Photo Credit: Chris Wahlberg
MICHAEL TILSON THOMAS
WHAT MAKES HIM HAUTE
Michael Tilson Thomas, the longest-tenured music director at any major American orchestra, is celebrating his 21st year as music director of the San Francisco Symphony. Since becoming music director in 1995, he's led the transformation of the San Francisco Symphony into one of the world's leading ensembles. He's also founder and artistic director of the New World Symphony and principal guest conductor of the London Symphony Orchestra. Affectionately known as MTT, he's won 11 Grammys for his recordings and is the recipient of the National Medal of Arts.
Photo Credit: Terrence McCarthy
NICOLA LUISOTTI
WHAT MAKES HIM HAUTE
Italian conductor Nicola Luisotti has been the music director of the San Francisco Opera since September of 2009 and conducted over 35 operas and concerts since his company debut in 2005. The maestro, who holds the Caroline H. Hume Endowed Chair, conducts at nearly every major opera company in the world, from La
Scala in Milan to the Metropolitan Opera in New York. He has also led the San Francisco Opera Orchestra in performances presented by Cal Performances at Zellerbach Hall at University of California, Berkeley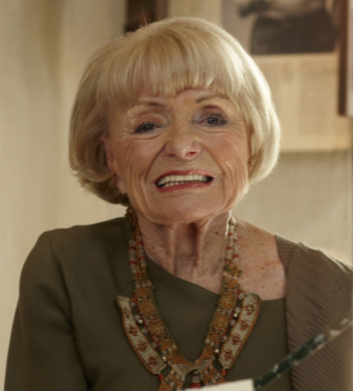 Photo Credit: Robert Mondavi Winery
MARGRIT MONDAVI
WHAT MAKES HER HAUTE
Margrit Mondavi, the doyenne of Napa Valley, joined the Robert Mondavi Winery in pursuit of a lifelong interest in uniting wine with fine arts, music and culinary artistry. A pioneer in the industry, she helped her husband, wine icon Robert Mondavi, establish the once-dormant Napa Valley into the epicenter of American wine culture. Today, she is the company's vice president of cultural affairs and has established a fine arts program and the Summer Concert Series at the winery. This year's Festival Napa Valley (formerly Festival del Sole) will be dedicated to her.
Photo Credit: David Allen
HELGI TOMASSON
WHAT MAKES HIM HAUTE
Since joining the San Francisco Ballet in 1985, artistic director and principal choreographer Helgi Tomasson has evolved America's oldest ballet company from a respected regional troupe to an international company praised for its broad repertory, dancers of uncommon range and skill and a vision that continually sets the standard for the international dance world. The Iceland native is on the board of directors of the School of American Ballet and the Artistic Committee for the New York Choreographic Institute; he serves as director of the San Francisco Ballet School.
CATEGORY: DYNAMIC DUOS
Photo Credit: Andreessen Horowitz
MARC ANDREESSEN AND BEN HOROWITZ
WHAT MAKES THEM HAUTE
Marc Andreessen and Ben Horowitz are the co-founders of the $4 billion venture capital firm Andreessen Horowitz. A few of the firm's notable investments include Airbnb, Facebook, Twitter, Pinterest and Skype. Before founding Andreessen Horowitz, they were known as "Super Angels" who—together and separately— invested approximately $4 million in 45 tech startups.
Photo Credit: Oracle
SAFRA CATZ AND MARK HURD
WHAT MAKES THEM HAUTE
Safra Catz and Mark Hurd were named Oracle's co-CEOs in September 2014 after company founder Larry Ellison stepped down. Catz, a former investment banker, joined Oracle in 1999 and has since rose stealthily to the top. She played a major role in Oracle's mergers and acquisitions department, overseeing nearly 100 deals worth billions of dollars, including the $10.3 billion acquisition of PeopleSoft and the $7.4 billion deal for Sun Microsystems. The world's highest paid female executive is in charge of the company's financial, legal and manufacturing decisions. Hurd, whom Ellison recruited to Oracle in 2010 as co-president, oversees sales, service and global business units. He has a reputation for financial management and being able to squeeze profits out of any business.
KEVIN SYSTROM AND MIKE KRIEGER
WHAT MAKES THEM HAUTE
Kevin Systrom and Mike Krieger are the Instagram tycoons who sold their photo-sharing app to Facebook for $1 billion in 2012, less than two years after the company was established. Though they have joined the Facebook family, they continue to run Instagram, a community of more than 300 million who capture and share the world's moments on the service, independently—Systrom as the CEO and Krueger as the technical lead. Systrom is responsible for the company's overall vision and strategy as well as day- to-day operations while Krieger focuses on building products that bring out the creativity in all of us. Systrom serves on the boards of Walmart and KCRW.
CATEGORY: INNOVATORS
Photo Credit: Brad Mollath
JEAN-CHARLES BOISSET
WHAT MAKES HIM HAUTE
Famous for his flamboyant personality and his fantastical style, Burgundy-born Jean-Charles Boisset brought his signature French flair to the Napa Valley and Sonoma County with the purchases of De Loach, Raymond Vineyards and Buena Vista Winery, the oldest premium winery in California. The proprietor of Boisset Family Estates, which includes 22 wineries in France and California, continues to expand his empire. Last month, he opened the elegant JCB Tasting Salon and Atelier by JCB in Yountville, after debuting the JCB Lounge in The Ritz-Carlton, San Francisco.
BILL HARLAN
WHAT MAKES HIM HAUTE
Bill Harlan is a former real estate developer who arrived in Napa Valley in search of land to create world-class wine. He succeeded, establishing Harlan Estate in 1984 and BOND Estates in 1996. His latest wine project, Promontory, released its inaugural vintage last spring. He is also the managing partner of Meadowood Napa Valley, a Relais & Chateaux resort with a three-star Michelin restaurant, and The Napa Valley Reserve, a members-only winegrowing estate, both in St. Helena.
Photo Credit: Apple Inc.
SIR JONATHAN IVE
WHAT MAKES HIM HAUTE
Since 1996, Sir Jonathan Ive, also known as the "King of Design," has been responsible for leading a design team widely regarded as one of the world's best. As Apple's Chief Design Officer, he's responsible for all design at Apple as well as new ideas and future initiatives. He holds over 5,000 patents and has been recognized with numerous design awards. Apple products are featured in the permanent collections of museums worldwide, including the Museum of Modern Art in New York and the Pompidou in Paris.
Photo Credit: Rick Smolan Against All Odds Productions
AMY TAN
WHAT MAKES HER HAUTE
The Oakland-born author is best known for her novel "The Joy Luck Club," which was adapted for a film that she co-produced and co-wrote. She's penned many other notable novels. Recently, an analysis by Time put her on the list of the 100 most-read female authors on college campuses. Scientists at the American Museum of Natural History in New York named a leech after her because she makes frequent reference to these tiny leeches in her 2005 novel, "Saving Fish From Drowning."
CATEGORY: ENTREPRENEURS
Photo Credit: Airbnb
BRIAN CHESKY
WHAT MAKES HIM HAUTE
Brian Chesky is the co-founder and CEO at Airbnb. He drives the company's vision, strategy and growth as
it provides interesting and unique ways for people to travel and changes the lives of its community. Under Chesky's leadership, Airbnb stands at the forefront of the sharing economy and has expanded to over 2,000,000 listings in 190 countries.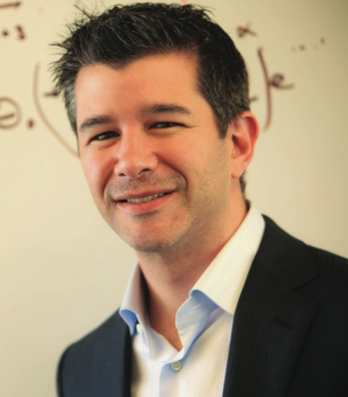 TRAVIS KALANICK
WHAT MAKES HIM HAUTE
Uber is now a verb thanks to Travis Kalanick, the CEO and co-founder of Uber Technologies, Inc. What started as a black car service for 100 friends in San Francisco, basically everyone's private driver, is now a transportation network stretching across 400 cities in 68 countries that delivers people, food and packages. Additional services such as uberX and uberPOOL have helped Kalanick's company transform from a luxury to an affordable everyday transportation option for millions of people. Kalanick actively invests in startups and advises other passionate startup entrepreneurs.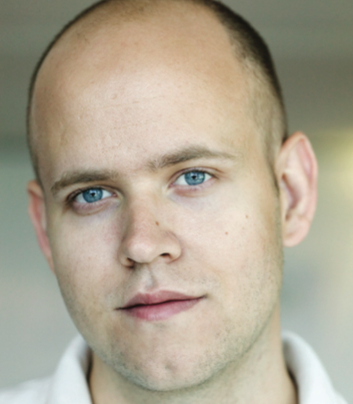 DANIEL EK
WHAT MAKES HIM HAUTE
Serial entrepreneur and technologist Daniel Ek started his first company in 1997 at the age of 14. In 2006, he teamed up with Martin Lorentzon to launch Spotify, a digital music service that gives you on-demand access to over 30 million tracks. Now in 58 markets globally with more than 50 million active users and over 12.5 million paying subscribers, Ek's company is partnering with enterprises like Uber and Amazon Echo.
Photo Credit: Keller Estate
ARTURO KELLER
WHAT MAKES HIM HAUTE
Arturo Keller was a supplier to the automotive industry from Mexico City, and was driving a vintage car through a meandering Sonoma road when he fell in love with a 650-acre site he would purchase in 1989 and turn into his family's estate. Originally founded by Arturo and Deborah Keller, Keller Estate Winery and Vineyards specializes in creating artisanal, handcrafted pinot noir, chardonnay, pinot gris and syrah. It is the first winery to establish itself in the Petaluma Valley, whose wine industry has grown and is now seeking its own American Viticultural Area (AVA) distinction.
Photo Credit: Netflix
REED HASTINGS
WHAT MAKES HIM HAUTE
Reed Hastings is responsible for revolutionizing the way movies are viewed. The co-founder and CEO of Netflix, which he resurrected with Emmy- award winning original series such as "House of Cards" and "Orange is the New Black," was formerly on the board of directors at Microsoft and now serves on the board at Facebook. He's an active educational philanthropist and sits on the board of several educational organizations.
Photo Credit: Drew Altizer Photography
JOE LONSDALE
WHAT MAKES HIM HAUTE
Joe Lonsdale is founding member and partner at Formation 8, a fund that invests in Silicon Valley's top entrepreneurs and connects them with Asian conglomerates. He previously co-founded Palantir Technologies, a multi-billion dollar software company that develops mission-critical analysis systems used by government and financial organizations around the world. He currently serves as chairman of the board of Addepar, a leading wealth management technology platform he founded, and OpenGov. He also sits on the boards of Oscar, Radius and Wish.
Photo Credit: Tesla Motors
ELON MUSK
WHAT MAKES HIM HAUTE
Serial entrepreneur and innovator Elon Musk became a multimillionaire in his late twenties when he sold his first start-up company, Zip2, to a division of Compaq Computers. Best known for co-founding X.com—which later became PayPal, a company he sold to eBay in 2002—he's busy revolutionizing the space industry with Space X, the energy industry with SolarCity, and mostly the automative industry with his luxury electic car company, Tesla Motors—of which he is a co-founder, CEO and product architect. Last fall, Tesla launched its long-awaited, electric SUV, Model X.
Photo Credit: Yelp
JEREMY STOPPELMAN
WHAT MAKES HIM HAUTE
Jeremy Stoppelman's astronomical success as co-founder and CEO of the popular review website Yelp began in 2004. Known for his hard-nosed negotiation skills, the Harvard dropout rejected a $550 million buyout offer from Google in 2009 after Steve Jobs personally advised him against making the deal. Stoppelman continues to drive the vision and product experience for Yelp, now in 32 countries. Last year, Yelp bought Eat24, a U.S. food delivery business, to go along with SeatMe, its online restaurant reservation system.
Photo Credit: Drew Altizer Photography
DAVID SACKS
WHAT MAKES HIM HAUTE
David Sacks landed at Zenefits in December 2014 as the COO of the cloud software startup that offers human resources software as a service—months after parting ways with Microsoft, where he was a corporate vice president. Last month, he stepped into the CEO role after a scandal erupted at the company and Parker Conrad, its CEO and founder, was removed. Sacks quickly took charge, banning alcohol at company events and trimming 17 percent of the workforce. In 2008, the Internet-savvy savant co-founded Yammer, which was purchased for $1.2 billion by Microsoft Corporation in 2012.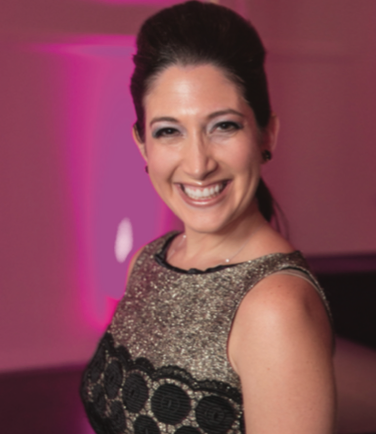 Photo Credit: Drew Altizer Photography
RANDI ZUCKERBERG
WHAT MAKES HER HAUTE
Randi Zuckerberg is a whole lot more than Mark Zuckerberg's older sister. She's created her own triumphs since leaving Facebook, where she led major consumer marketing initiatives. The founder and CEO of Zuckerberg Media is an entrepreneur, investor, media personality and author of "Dot Complicated," a New York Times bestseller, and "Dot," a children's book about a tech-savvy little girl, set to become a children's television show this fall in partnership with Jim Henson Productions.
CHRIS SACCA
WHAT MAKES HIM HAUTE
An accomplished venture investor, company advisor and entrepreneur, Chris manages a portfolio of over 80 consumer web, mobile and wireless technology start-ups as well as an array of mature enterprises through his holding company, Lowercase Capital. While primarily known for its investments in seed and early stage technology companies like Twitter, Uber, Instagram and Kickstarter, Lowercase has quietly grown to be one of the larger venture funds in the United States.
CATEGORY: THE PHILANTHROPISTS
Photo Credit: Laura Arrillaga-Andreesen-Andreesen Foundation
LAURA ARRILLAGA-ANDREESSEN
WHAT MAKES HER HAUTE
Laura Arrillaga-Andreessen, founder and president of the Laura Arrillaga- Andreesen Foundation, advises Facebook founder Mark Zuckerberg and other technology entrepreneurs about how to give back. The New York Times bestselling author of "Giving 2.0: Transform Your Giving and Our World" created—and has taught— Stanford Graduate School of Business' first course on strategic philanthropy since 2000, and developed Stanford University's first courses on philanthropy and social innovation, which she teaches. Her eponymous foundation is a philanthropy education organization.
Photo Credit: Susanna Frohman
GORDON AND BETTY MOORE
WHAT MAKES THEM HAUTE
Intel co-founder Gordon Moore and his wife, Betty, established the Gordon and Betty Moore Foundation in 2000 to foster path-breaking scientific discovery, environmental conservation, patient care improvements and preservation of the special character of the Bay Area. Recent grants include $13.5 million to Stanford University and its international partners to take an innovative particle accelerator design dubbed the "accelerator-on-a-chip" and make it into a fully functional and scalable working prototype, and $3.6 million to California Institute of Technology, University of California, Berkeley, University of Washington and the U.S. Geological Survey to advance a West Coast Earthquake Early Warning system.
Photo Credit: The Hand Foundation
NOOSHEEN HASHEMI AND FARZAD NAZEM
WHAT MAKES THEM HAUTE
This haute power couple is Silicon Valley royalty. Farzad Nazem
excelled as Yahoo's chief technology officer for 11 years. Noosheen Hashemi successfully ran finance and administration for Oracle's U.S. division. Together, in their new roles, they co-founded The HAND Foundation, which aims to prevent child sexual abuse, strengthen the global middle class, and advance the philanthropic sector. Each is a sought- after angel investor who gives back by advising enterprising founders and social entrepreneurs.
Photo Credit: The Parker Foundation
SEAN PARKER
WHAT MAKES HIM HAUTE
After Napster co-founder Sean Parker changed the way we obtain music, Facebook's founding president slowly set about transforming himself into a philanthropist. The serial entrepreneur also co-founded Plaxo and Causes on Facebook, which registered 180 million people to donate money and take action. Last year, he announced a $600 million gift to establish The Parker Foundation, which aims to aggressively pursue large-scale systemic change in life sciences, global public health and civic engagement. The visionary also pledged $24 million to create the Sean N. Parker Center for Allergy Research at Stanford and made a $4.5 million grant to support malaria elimination.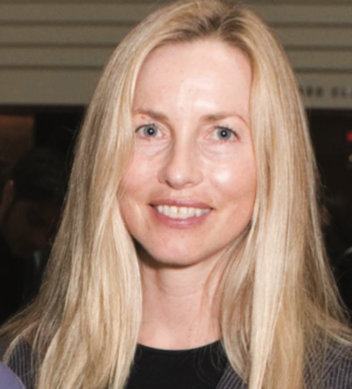 Photo Credit: Drew Altizer Photography
LAURENE POWELL JOBS
WHAT MAKES HER HAUTE
Laurene Powell Jobs, widow of the late, great Steve Jobs, keeps busy as the president of Emerson Collective, an organization she formed to support social entrepreneurs and organizations working in the areas of education, immigration reform and social justice. She also chairs the board of College Track, an after- school program she co-founded in 1997 to prepare underserved high school students for success in college, and sits on Stanford University's board of trustees and on the board of Tom Steyer's Next Generation.
Photo Credit: Jayms Ramirez
DEDE WILSEY
WHAT MAKES HER HAUTE
Dede Wilsey, a philanthropic force and prominent figure in the arts and culture social scene of San Francisco, raised over $200 million—including $10 million from her own coffer—to rebuild the earthquake- damaged de Young Museum and $16.6 million for Grace Cathedral. She also gave the lead gift on the Diane B. Wilsey Center for Opera, which opened last month, supports animal shelters, and is in the midst of raising $65 million for San Francisco Ballet. She is in her sixth consecutive term as president of the Board of Trustees of the Fine Arts Museums of San Francisco.
Photo Credit: Jayms Ramirez
DANIEL LURIE
WHAT MAKES HIM HAUTE
Daniel Lurie has been called the Robin Hood of the Bay Area. In 2005, he founded Tipping Point Community, where he's the CEO and a board member of the region's leading poverty- fighting organization that in a decade has raised more than $100 million for education, employment, housing and health. Also, as chairman of the Super Bowl 50 Bay Area Host Committee, he came through on his vow to make Super Bowl 50, played at Levi's Stadium last month, the most philanthropic and giving Super Bowl ever. Laurie serves on the board of directors of the Mimi and Peter Haas Fund, the Levi Strauss Foundation, the Center for Youth Wellness, SingleStop and the 50 Fund.
CATEGORY: WONDER WOMEN
KATHERINE AUGUST-DEWILDE
WHAT MAKES HER HAUTE
Katherine August-deWilde, a multi-tasking mother of four, has moved from president at First Republic Bank to the newly-created position of vice chair at the San Francisco-based commercial bank and private wealth management firm where she also sits on the board. August-deWilde is a member of the board of directors for TriNet Group, Inc. and Equilar, Inc., a trustee of the Boys & Girls Club of San Francisco, a member of the Advisory Council of the Stanford Center on Longevity, and a member of the Stanford University Graduate School of Business Advisory Council.
Photo Credit: Yahoo
MARISSA MAYER
WHAT MAKES HER HAUTE
Marissa Mayer made headlines when she was named Yahoo CEO, president and director in July 2012. She breathed new life into the tech giant by releasing new products, acquiring burgeoning start-ups, and updating its old look, ultimately raising the stock by 60 percent in one year. Now, she is once again trying to turn around the under-performing company. Prior to Yahoo, she was the first female engineer at Google, where she spent 13 years in various positions. The Stanford grad, who gave birth to twin girls in December, is also a wife and socialite. She serves on the board of directors of Wal-Mart Stores, Inc. and Jawbone, and on the boards of various nonprofits, including the San Francisco Museum of Modern Art and the San Francisco Ballet.