With our busy social calendars and bar after bar to hop to, we rarely take a chance to try something completely new. Most New Yorkers when out, tend to gravitate towards the classics: gin & tonic, whiskey sour, long island iced-tea, or straight whiskey if you're one of those… but with all the options available to us, why not bring some excitement to the table and experience something new? Like its passionate fathers, the rare yet deliciously sweet Italian liqueur, Amaro Lucano, is the sweet surprise your bar tab has been looking for.
A family-produced spirit born in the Southern Italian town of Pisticci, Basilicata, Amaro Lucano was originally created in 1894 by Pasquale Vena, a well-known pastry chef of the time. This bittersweet mix is an intricate blend of more than 30 herbs, never before seen in the time of its creation. For its complexity and richness, in 1900 Amaro Lucano gained notoriety throughout Italy, and is until this day a highly popular dessert liqueur all over Europe. The family responsible for this tasty spirit is famous not only for Amaro Lucano but also for popular liqueurs such as Lucano Sambuca, Limoncello and Caffè, as well as liqueur-filled chocolates.
Usually served as what we call a digestif after a hearty meal, this liqueur is delicious is all its forms, including straight on the rocks, paired with orange zest and spritzed with lime, yet it can also be the base of delicious cocktails such as Lucano Punch or the holiday special, The Settantacinque. Enjoy these cocktail recipes straight from the Lucano founders themselves and make your home-bar more delizioso than ever.

Amaro Lucano Neat
Enjoy Amaro Lucano simply neat or over ice, as the true liqueur fanatics that you are.
Iced Lucano
1.5 oz. Amaro Lucano

Orange zest
Add Amaro Lucano directly to a chilled cocktail glass and garnish with orange zest.
Espresso Lucano
1 long espresso

.5 oz liquid sugar

1 oz Amaro Lucano
Pour ingredients into a glass. Mix and serve.
Lucano Cup
1.5 oz. Amaro Lucano

2 oz green apple juice

2 oz ginger ale
Mix the drink directly in the glass and serve with a slice of cucumber, a slice of lemon and orange, a sprig of mint and ice.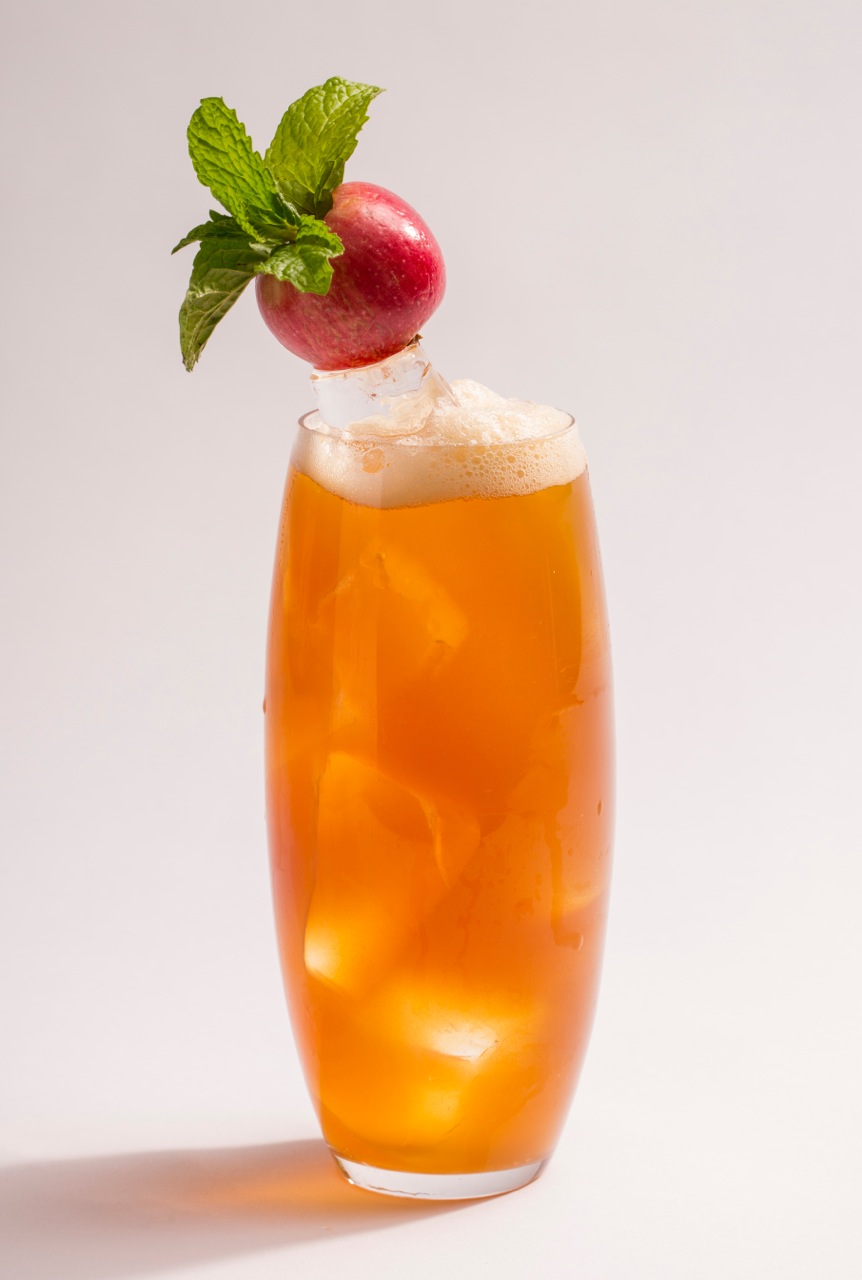 Lucano & Gazzosa (Lemonade)
1.5 oz. Amaro Lucano

4 oz. lemonade
Add ingredients to a tall cocktail glass filled with ice, stir and garnish with a lemon wheel.
Lucano Americano
Created by Tad Carducci of The Tippling Brothers
1 oz. Lucano

1 oz. Ransom Sweet Vermouth

.5 oz. fresh grapefruit juice

Soda water

Grapefruit slice, for garnish
Add first three ingredients to a cocktail shaker filled with ice, shake. Strain in to cocktail glass, top with soda water and garnish with fresh grapefruit slice.
Lucano Cobbler
1.5 ozAmaro Lucano

3 oz red wine

.5 oz tonic water

.5 oz sugar syrup
Mix the drink directly in the glass and serve with a slice of lemon and orange, a sprig of mint, fruits of the forest and ice.
Lucky Lucano
This lucky charm was created by the amazing Kelly Levison, National Portfolio Manager of Classic & Vintage Artisanal Spirits.
1 oz Amaro Lucano

3 oz Fever Tree Ginger Beer

.5 oz Pineapple juice
Shake all ingredients together in a shaker with ice. Strain into a rocks glass over fresh ice. Garnish with lime.
Lucano Ice Cream
3 white sugar cubes

.5 oz of still water

2 scoops of cream flavour ice cream

3 bar spoons of Amaro Lucano
Place the sugar cubes in the shaker and add .5 oz of still water followed by two scoops of cream-flavored ice cream, then add three bar spoons of Amaro Lucano and shake shake shake!

The Lucano Punch
If you're looking for a party drink, this is it! This spiced recipe serves six people.
2 oz of lemon sugar

8 1/2 oz of clear apple juice

8 1/2 oz of ginger ale

4 oz of Amaro Lucano

4 oz of Brandy

4 bar spoons of bitter cardamom

citrus slices
Place lemon sugar, clear apple juice and ginger ale in a punch bowl. Add Amaro Lucano, Brandy, four bar spoons of bitter cardamom, stir with mixing spoon. Garnish with citrus slices and enjoy.

Lucano Roll
2 oz. Amaro Lucano

Orange bitters

Tonic water
Add Amaro Lucano to chilled cocktail glass, add 1-2 dashes of orange bitters and top with tonic water.
Tip Top
Born in the bar of The Café Standard in NYC's East Village
1.5 oz WhistlePig Rye

1/4 oz Amaro Lucano

1/4 oz Cocchi Americano

1/2 oz Oloroso Sherry

Lemon peel
Place all ingredients (except lemon peel) in a short cocktail glass filled with ice. Stir, then squeeze lemon peel over the drink, and place on the side of the glass as a garnish. Cheers!
For the festivities, Amaro Lucano brings you the cocktail of the season:
The Settantacinque
1 oz. Amaro Lucano 

1/2 oz. fresh lemon juice

2 oz San Pellegrino Limonata

Bisol Jeio Prosecco

lemon wheel for garnish

ice
Mix Lucano, fresh lemon and San Pellegrino be pre-batched. Add 3 1/2 oz. of pre-batched mix to wine glass, fill with ice, top with prosecco, and garnish with two lemon wheels. 
Subscribe to discover the best kept secrets in your city