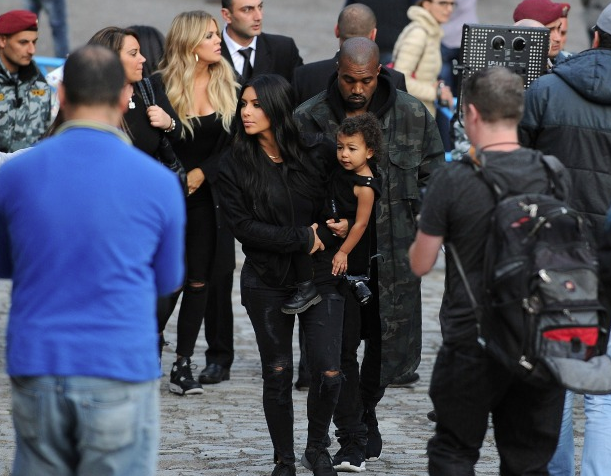 At first when Kim Kardashian and Kanye West coupled, won't couldn't help but fear for the worst; an ego-maniacal honest-to-goodness creative genius and a mega-famous branded reality star? Their roads to fame were wildly different, but their levels of fame were on similar levels. Recipe for disaster? Not even close.
Kim and Kanye seem to have had only positive effect on each other. Being a husband and father has made Kanye more relatable, and that new found humility has made it even harder for his biggest haters to deny his immeasurable talents. Kanye elevated Kim out of the kitschy confines of reality television stardom and into the upper echelon realms of high fashion. To see Kim in Balmain and Givenchy campaigns would have been unthinkable just a few years ago.
Now, the couple has headed to Kim's ethnic origins in Armenia. Kimye went full on diplomat traveling to the country upon the 100th anniversary of the Armenian genocide; one of history's most criminally overlooked international tragedies.
Kim's publicity has said that the anniversary has less to do with her travels than just the simple fact of her wanting to get in touch with her roots. West and Kardashian brought baby North as well, and were greeted by thousands of fans carrying customary bread and salt.
After Armenia, the couple is bringing North to Israel to get a baptism.
Haute 100 actor Channing Tatum is pushing hard to portray the legendary daredevil Evel Knievel in an upcoming biopic. It looks as if Friday Night Lights creator Peter Berg is looking to direct the film.
Knievel is the most famous daredevil of all time. Having attempted more than 75 mind-blowing motorcycle jumps, Knievel holds the Guinness Record for broken bones; he broke 433 of them during his lifetime.
Knievel was hard living in his profession and his life. He suffered intense physical pain later in his life as a result of his numerous injurties. He contracted Hepatitis-C from a blood transfusion during one of his many surgeries. He died in 2007 at age 69 after a bout with pulmonary disease.
All of this sounds perfect for an endearing biopic, and indeed the Knievel story has in fact been seen on film before, albeit, in less-than-stellar productions. George Hamilton portrayed Knievel in 1971, and George Edads played him in a 2004 made-television-film.
The Tatum film will be the first Knievel film done on a big-time Hollywood scale. No words on when production starts yet.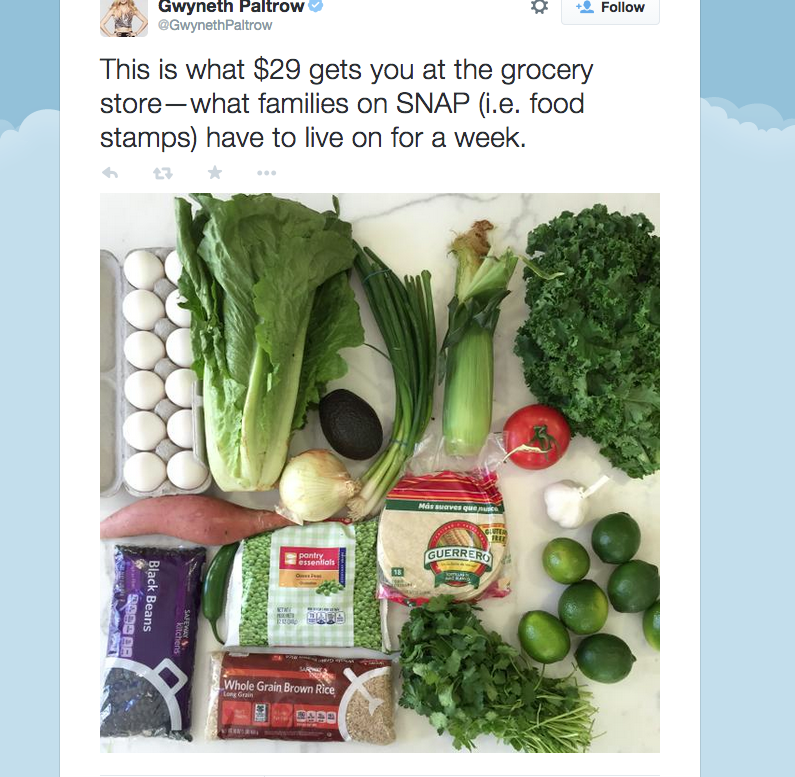 Actress Gwyneth Paltrow, who also runs the lifestyle site GOOP, excepted the Food Stamps challenge from chef Mario Batali. The challenge requires the challenged to buy a food stamp worth of food (one week with $29) and share the food that they bought. Paltrow's ultra-organic and healthy food choices are very expensive to eat well. Paltrow was able to buy corn tortillas, eggs, an ear of corn, beans, onions, green onions, tomato, lettuce, kale, cilantro, a sweet potato, green peas, a garlic clove, an avocado and seven limes.
Paltrow's bounty revealed something seriously wrong with the food stamps system. To eat healthy, there's no way one could afford enough food to last the whole week. Paltrow's challenge revealed some serious discrepancies in the food stamps service; how is one to eat healthy on $29 a week? Way to go Gwyneth!
Subscribe to discover the best kept secrets in your city