The introduction of Apple's newest smart watch — which can costs upwards of $10,000 — marked the brand's strongest push into the luxury fashion industry to date, but it may surprise some to learn that enterprising tech brand doesn't offer the the most expensive version of their new haute wearable.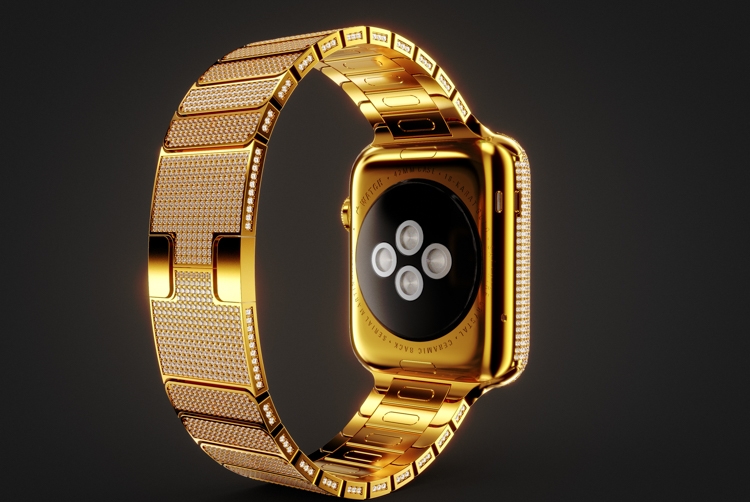 Brikk is offering a $114,995 version of the smart watch dubbed the Lux Watch Omni, and while the blood and guts of the machinery are the same as any other Apple watch, the exterior has been given a serious upgrade. The Lux Watch Omni is layered with either 18 karat yellow gold, pink gold or platinum and is studded with diamonds along the case, crown and band.
Those not willing to make the splurge on the $115,000 version of the Apple watch can instead opt for a more affordable version of the watch called the Lux Watch Deluxe, which retails for $49,995. Like it's more expensive older brother, the Luxe Watch Deluxe is layered in yellow gold, pink gold or platinum and features a diamond-studded Digital Crown and watch face, but lacks some of the diamond detailing and swaps the precious metal bands for leather ones.