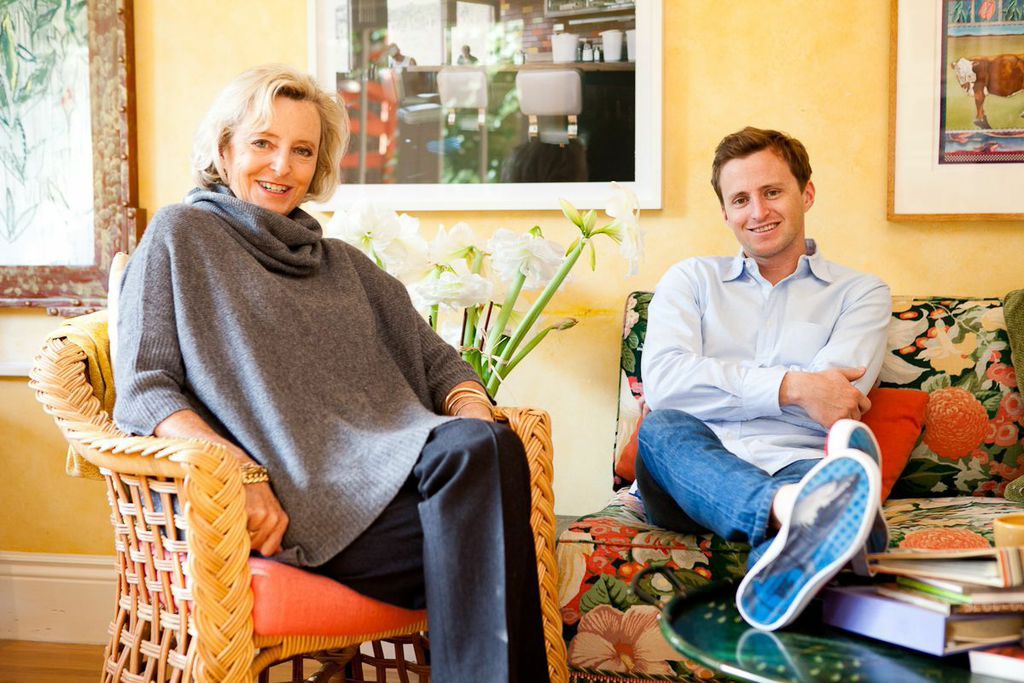 With high profile fashion designers like Balenciaga, Christian Louboutin, Lanvin, and Valentino sending haute sneakers down the runway, it's safe to say that the sport lux trend is here to stay. Every chic girl and stylish guy needs a comfy shoe to slip into this spring. The brand we are currently obsessed with? San Francisco's very own Blu Kicks. Their slip-ons, which come in a variety of bright colors and fun prints, are wildly comfortable and incredibly cute — the soles of the shoes even have cute underwater images like sharks and fish. The brand also places importance on giving back and donates $1 of every pair of shoes sold to organizations that are working to protect endangered environments around the world. We're so in love with Blu Kicks that we recently sat down with the founders, a mother son duo, to learn more about their shoe line. Here's what Will Leonard and his mother, Victoria Fay, have to say about the color of the year, Blue Bottle Coffee, and black slip-ons.
Tell me a little bit about how you got started. Did you have an entrepreneur background?
Victoria: I was an interior designer and had retail store on Sacramento Street.
Will: I worked in finance before working on this concept, which we came up with while we on our annual trip to Hawaii. We were on a boat and a friend said that a fish looked like a sneaker moving under a boat. As a joke we painted a fish on a pair of white canvas sneakers and gave it to him. The idea just evolved from there.
Victoria: In terms of the name, I was always inspired by the ocean. Originally, we thought we were going to do shoes for kids and considered calling them fish kicks. Luckily, someone had already claimed that name, so we went with Blu to symbolize the colors of the ocean.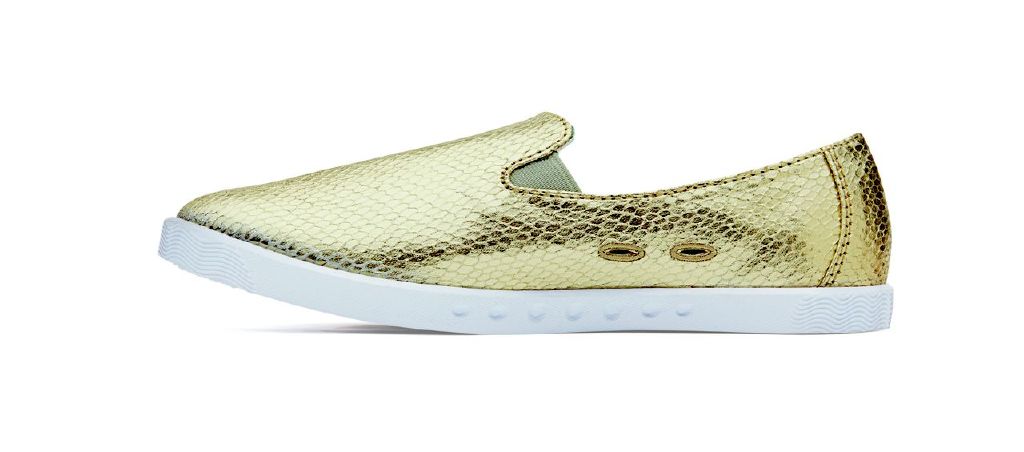 Will, What's it like to own a company with your mom?
Will: It's weird.
Victoria: Oh, let's not use the most over-tired adjective to describe it, Will. We've been doing it for so long, it just works. Will's sister also works with us.
Will: We're both pretty easy going and it's interesting how our relationship has shifted from mother and son to business partners. She's more of the creative force, the designer. I focus on the business side of the company. Things are going great considering that we basically jumped in without any experience in the shoe business. We thought we would sell online and we've just started to venture into the wholesale world. Our shoes are now at Nordstroms and lots of hotels, like the Four Seasons and the Ritz Carlton. We've got a lot of great exposure here and in Southern California, especially in La Jolla. In SF, we've developed a good relationship with the Blue Jeans Bar.
Tell me about your design process. How did the latest collection come about?
Victoria: What tends to happen is I have an onslaught of ideas that I put into the hands of the tech designers who put the designs on a real shoe. This spring, I wanted to get back to our roots and go back to Hawaii, so I did the hibiscus print. I stay ahead of trends. Everyone keeps talking about marsala, the Pantone color of the year, but I have not gotten to like it, so we won't do a shoe in that color. I've never really liked purples.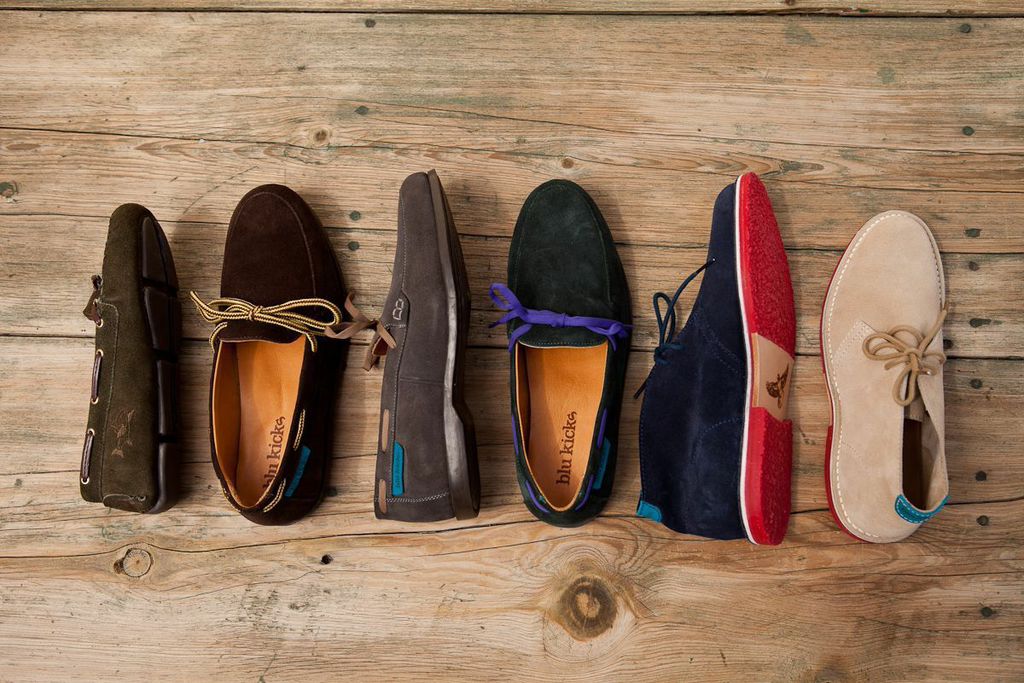 Do you consider yourself a San Francisco-centric company?
Will: Yes. We are both from here! The slip-ons are a natural extension of the beach coastal active lifestyle we live.
What other San Francisco brands do you love?
Victoria: Oh, we just love Blue Bottle Coffee.
How did you manage to make the shoes so comfortable?
Victoria: I have a lot of shoes and it was important to make a shoe that you could walk around in and be comfortable wearing. We really worked on the design. I took a favorite pair of flats and modeled it off of their design until we had a shoe that worked.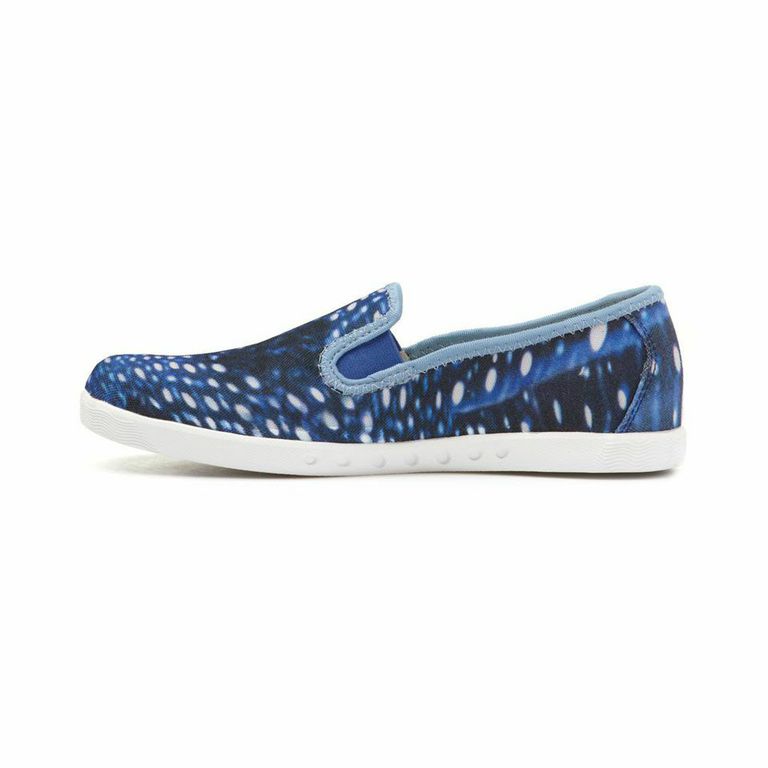 What's next for you?
Victoria: We were just talking about it. We have the canvas moccasins and chukkas, which debuted in winter. We want to expand into more winter silhouettes. What we don't want to do is shoes that are already in people's closets — like a black slip-on. We won't do it. Ever. We are doing a partnership with a friend who is an artist, his name is Tom McKinley. We would love to expand in that respect to have more artists do an exclusive design. We've been trying to figure out what celebrity would be ideal to work. We'd love someone like Taylor Swift, but she's already got a relationship with Keds.
Why was it important that your company give back?
Victoria: We just knew it was something we were going to do. When we first started it, it wasn't the obvious thing to do. It wasn't as prevalent to give back as it is now. We are careful about how to do it and who we work with. Right now we are talking to some people at the Point Reyes seashore. We want to work with a couple local charities.
Photos Credit: Blu Kicks