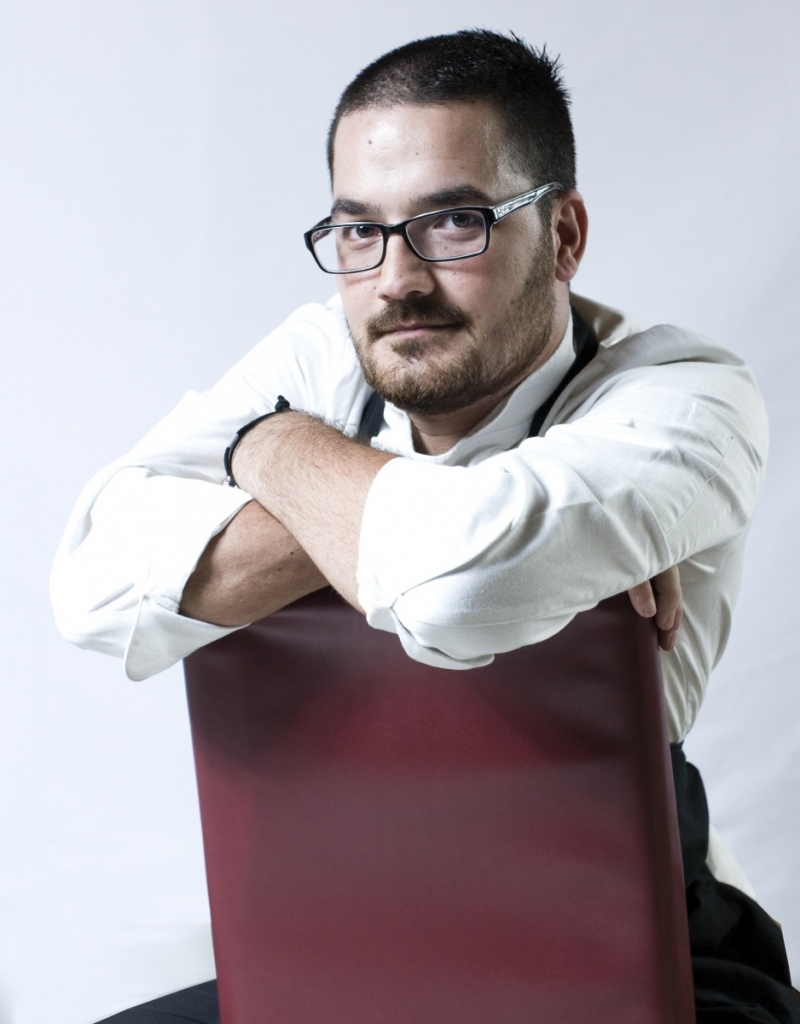 Between four-star restaurants, celebrity chefs, and yes, Seamless.com, it's not hard to find a good meal in Manhattan. But sometimes, the best meals come right from our own kitchens. Not only is there something endearing, and dare we say romantic, about the art of cooking, but it's a surefire way to impress dinner guests and dates alike. To take the guesswork out of creating the perfect culinary masterpiece, Haute Living asked famed Italian chef Luciano Monosillo, nicknamed the King of Carbonara, for his signature recipe.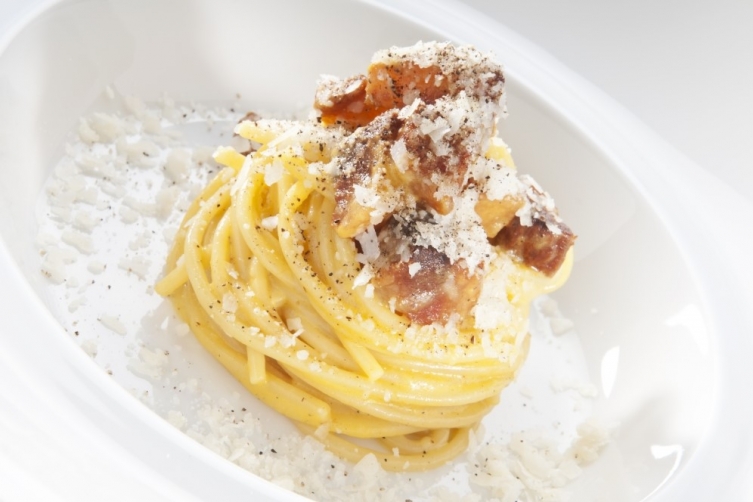 Ingredients (serves four):
– 280 grams spaghetti
– 4 egg yolks
– 30 grams grated Grana Padano
– 20 grams grated Pecorino
– 2 grams ground pepper
– 200 grams guanciale (cured pork jowl) cut into 1 centimeter slices
Instructions:
Cook the pasta in boiling water as indicated on the box. In a planetary processor whisk the egg yolks with the Grana Padano, the pecorino, and the fat melted from browning the guanciale. Leave the cream to rest. Once the pasta is cooked, cream it with the seasoning in a steel bowl so as to make it all creamy. Add a little hot water and some ground pepper. To finish, dish out the pasta, grate the remaining pecorino, and sprinkle with freshly ground pepper.
For best results, be sure to serve the dish at the right temperature. Aim for warm, but not too hot.
New Yorkers looking to learn more tips and tricks (and taste Chef Monosilio's mouthwatering cuisine) can purchase tickets to Identità Golose, a four-day workshop held at Eataly next month, which celebrates Italy's and NYC's most notable chefs.