Quebec City's food scene might not quite yet be up to par with that of Paris, but with the ever-growing number of French culinary professionals migrating to the charming locale in hopes of showcasing their craft in an up-and-coming setting, La Vieille Capitale's fine fare is not far from achieving the same level of greatness as the more "genuine" victuals cooked up in France.
Haute Living presents a handful of sumptuous spots in which to dine in Quebec City, from a pastoral "rabbit hole" in Quartier Champlain, to a hearty eatery burrowed within one of the most storied houses in town.
Nestled in Old Quebec's Lower Town, this bijou bistro along Rue St-Paul offers a colorful selection of traditional French plates, from mouthwatering moules, to classic cassoulets. Sporting trinket-adorned shelves and a blazing fireplace, its lovely brick-and-wood interior is blessed with the unpretentious charm of an old-fashioned European cottage.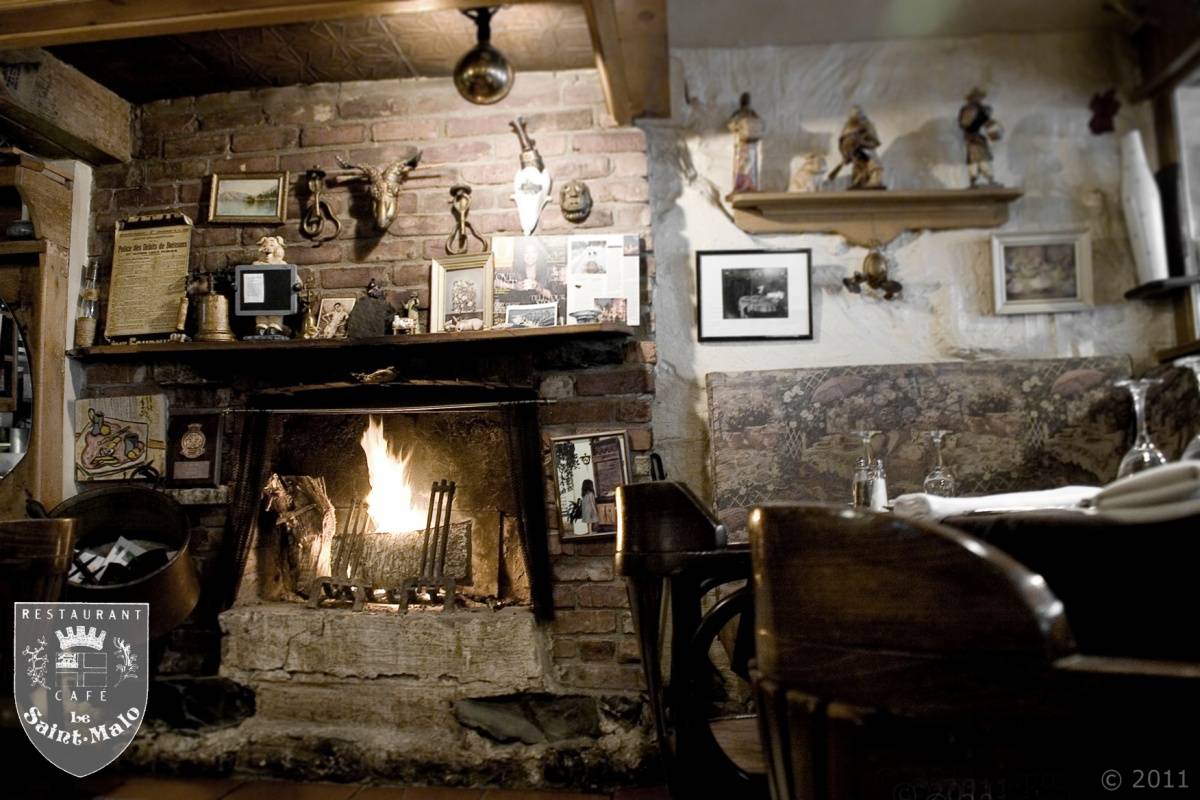 Photo Credit: Cafe St-Malo
To start, we highly recommend the Escargots à l'ail: drenched in garlic butter, the six sumptuous bites epitomize the wonderful simplicity of age-old French cooking. For the less adventurous (i.e. those hesitant to nosh on snails), opt for the soupe à l'oignon gratinée.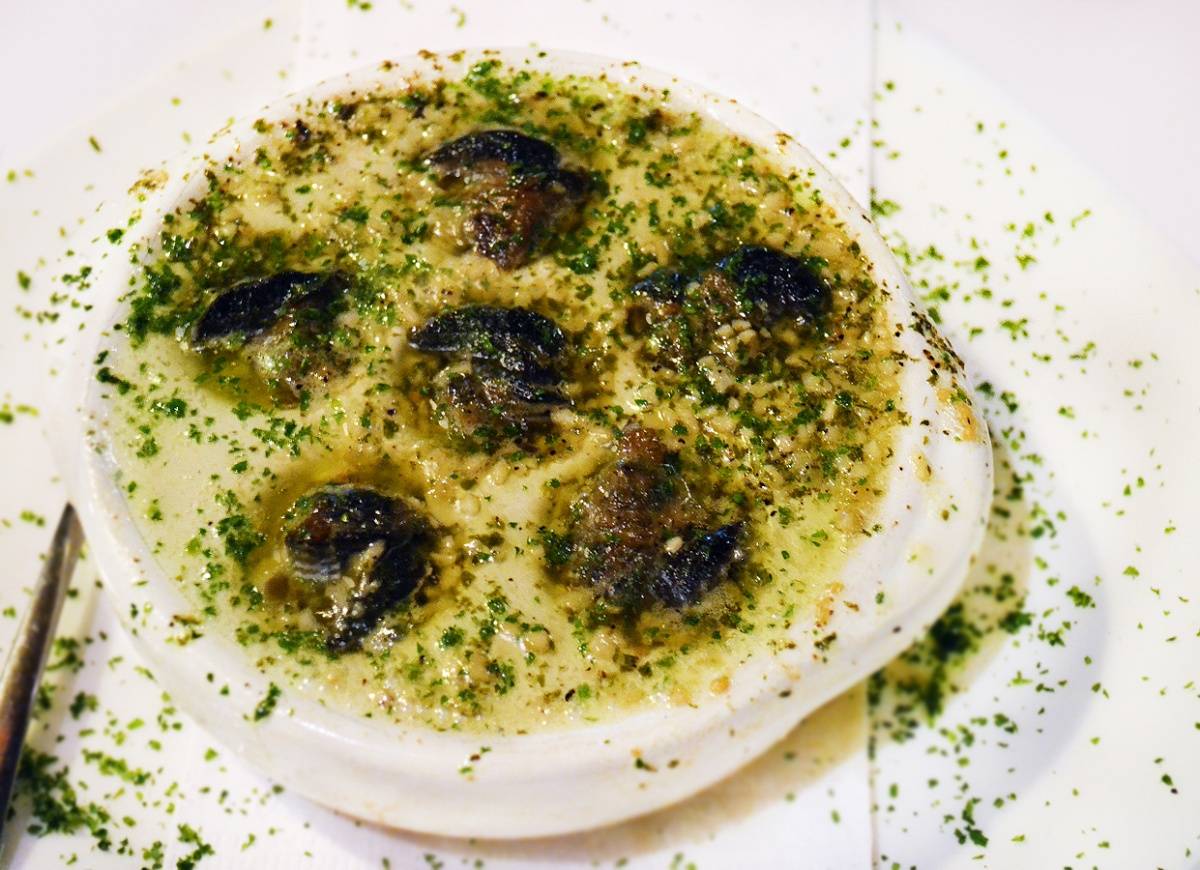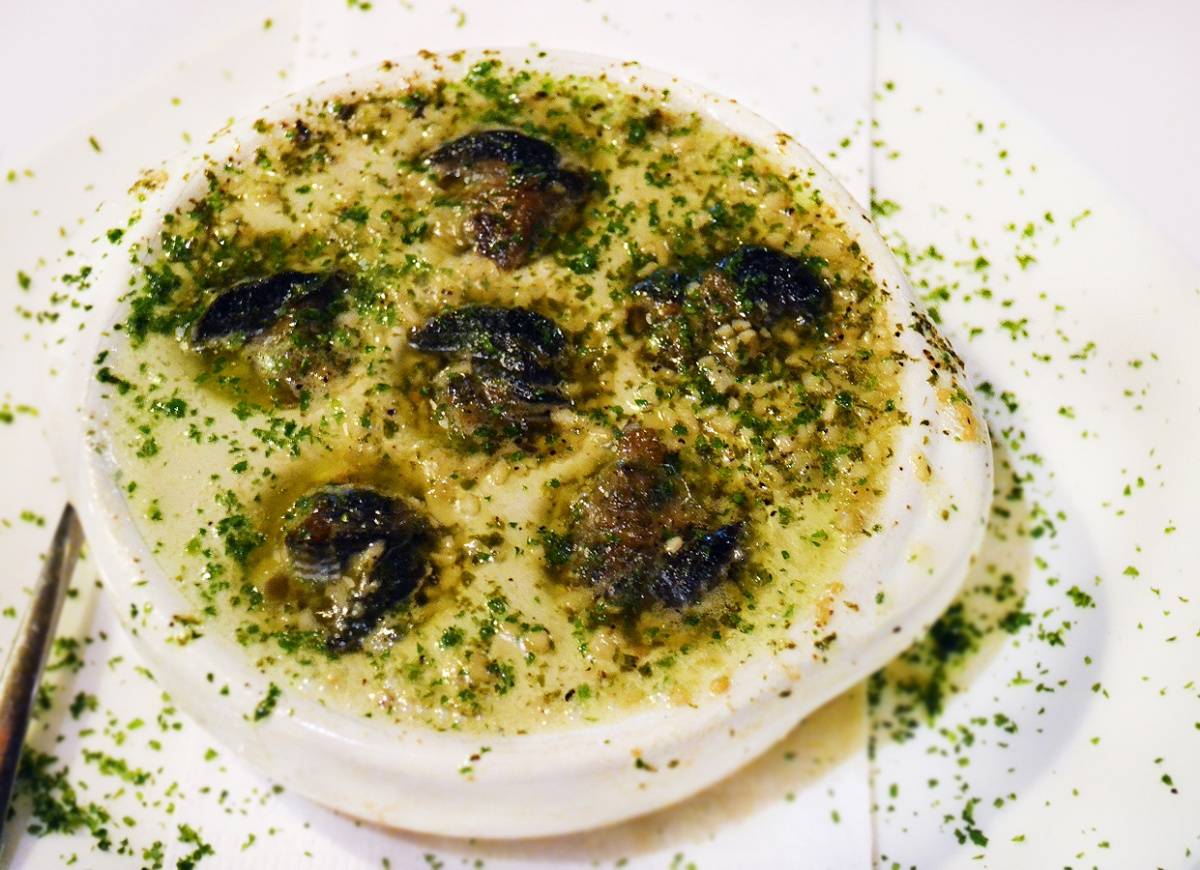 As a main dish, try the Confit de canard maison (homemade duck confit), or the Moules marinière et frites (marinated mussels with fries).
Located on Rue du Sault au Matelot, this modish restaurant—tucked on the ground level of Hôtel Le Priori—serves a wide range of modern French eats in an intimate, sophisticated setting, making it ideal for a first date or a night out with close friends. (To clarify, its unique moniker refers not to plain grilled bread, but to its plump collection of fine wines.)
For starters, the foie gras is a must. Though we enjoyed the popular French delicacy on numerous occasions throughout our stay in Quebec City, Toast's pan-seared take was our absolute favorite—we strongly encourage even those who aren't big fans of duck liver to give it a chance (…for adamant opposers, order the mushroom crostini instead). Add on a sumptuous, seared slab to any platter for $20 (those who prefer it raw can also request a torchon-style side for just $10).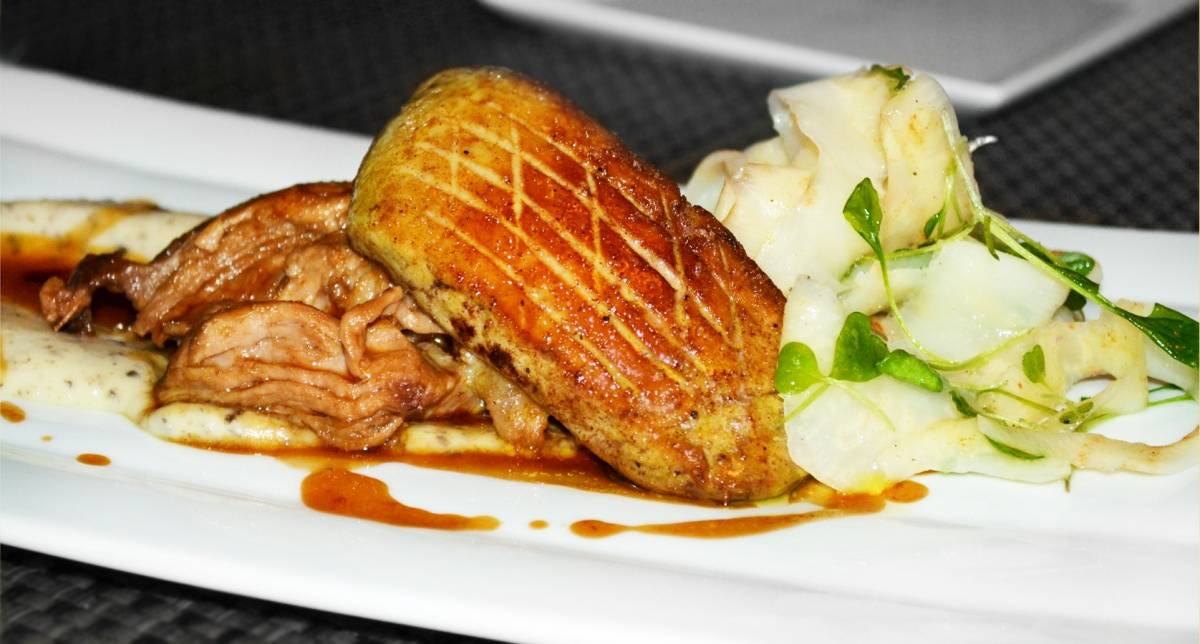 The restaurant is currently offering a special menu in celebration of its tenth anniversary. Among its most intriguing main dishes are a one-of-a-kind surf and turf of barbecued octopus and seared veal sweetbreads, served with sautéed spaetzle and grilled pepper; monkfish with orange and ginger salted pound cake and pumpkin puree; and gougère stuffed with gruyere mornay sauce and fried cipollini confit. For dessert, you can't go wrong with the chocophile valrhona.
Situated by the waterfront inside Fairmont Château Frontenac, the newly-minted Champlain is a highly-elevated version of its landmark predecessor. Helmed by chef and French native Stéphane Modat, the high-end restaurant grants hotel guests and locals alike a culinary experience like no other, touting an exquisite and innovative array of plates certain to pander to every posh palate (particularly that of seafood lovers).
Our top appetizer picks include the grilled scallops marinated with cacao, and the coconut hot and cold lobster (a chef-recommended choice).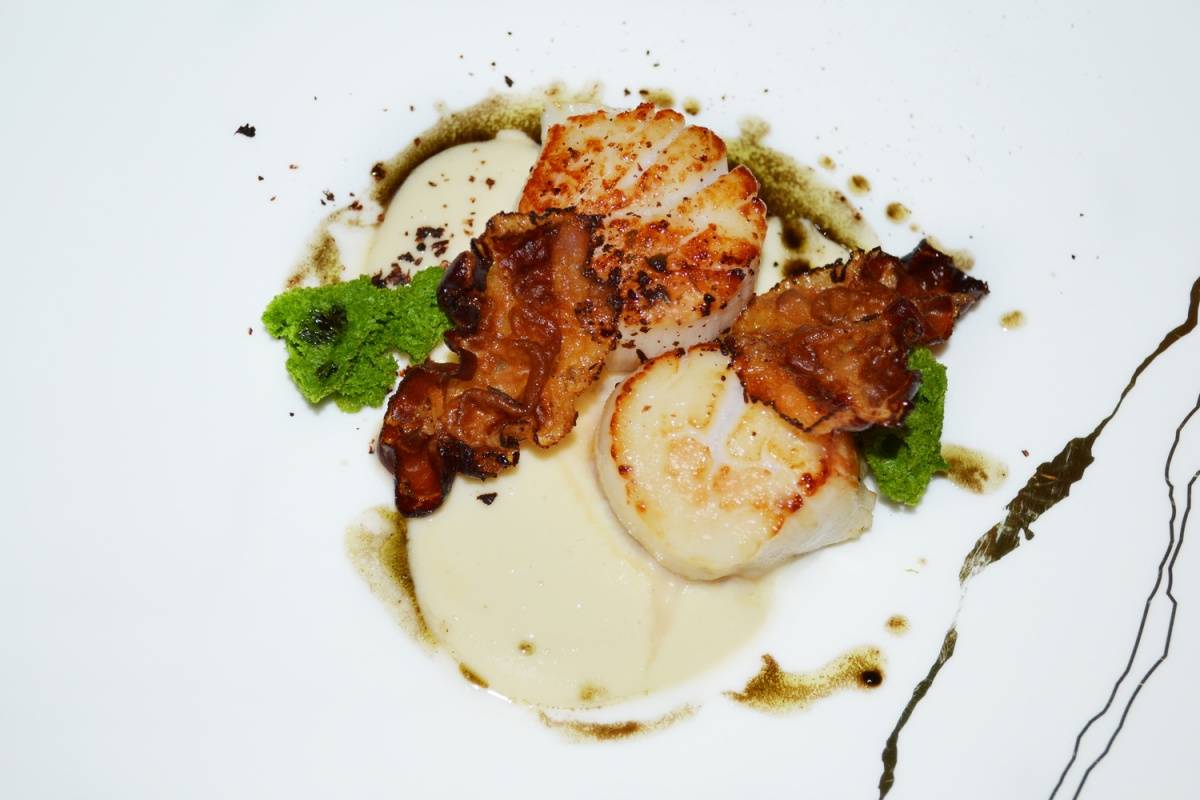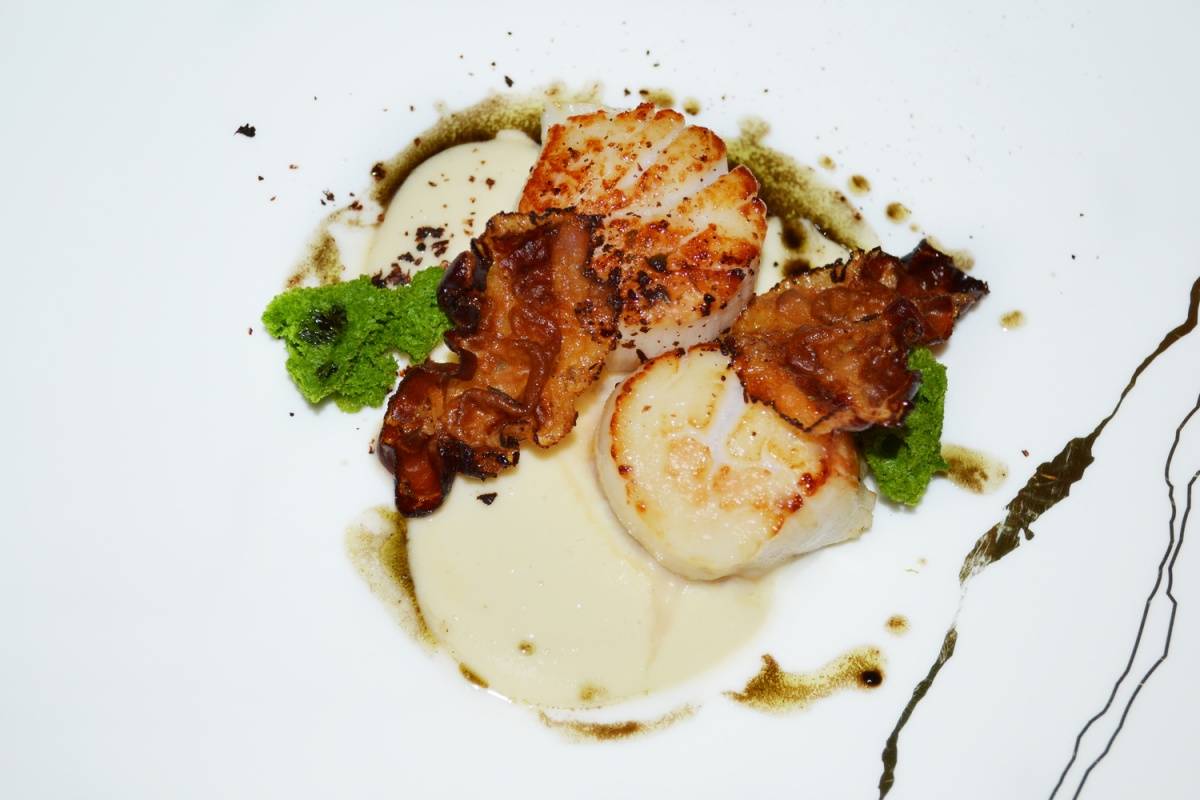 We thoroughly relished the luscious lobster stew—served with butternut squash ravioli—as an entrée. For those who prefer landlocked proteins, however, we hear the Chantecler chicken stuffed with mushrooms, young turnip gratin, and black chanterelle tapenade is also quite toothsome.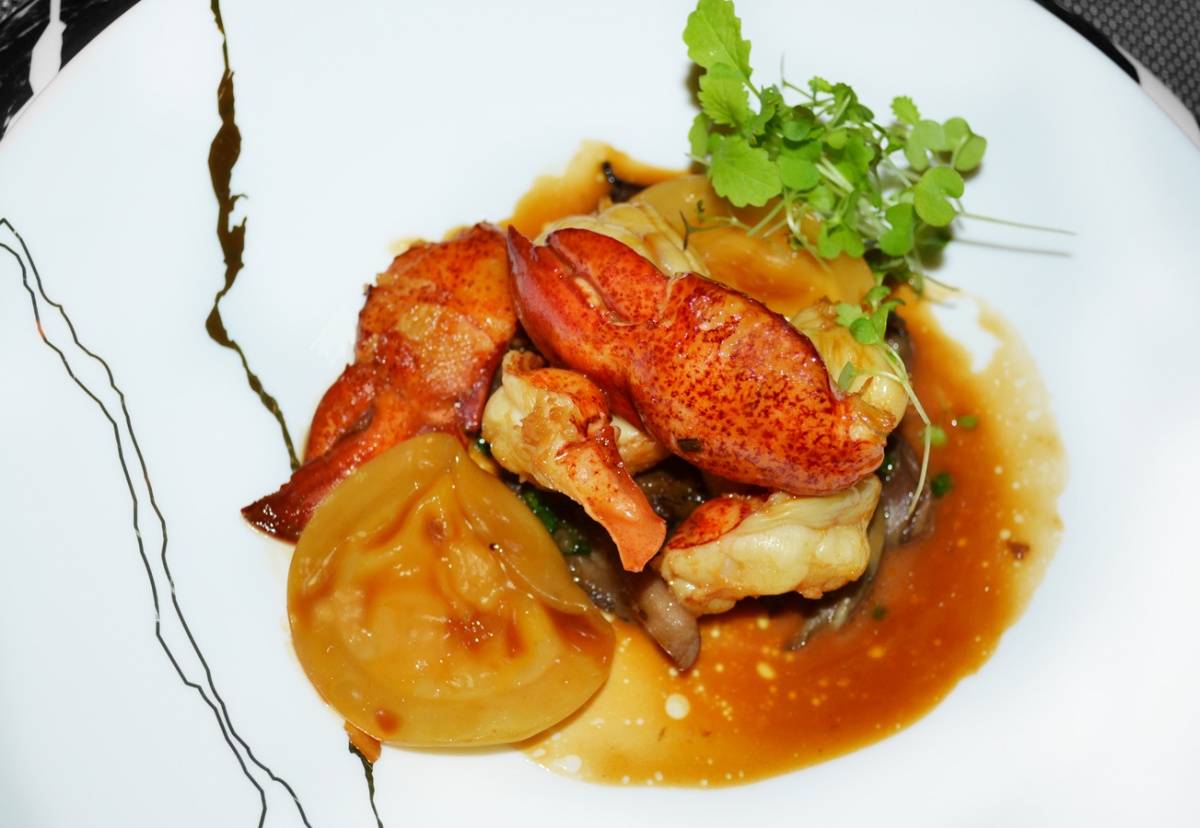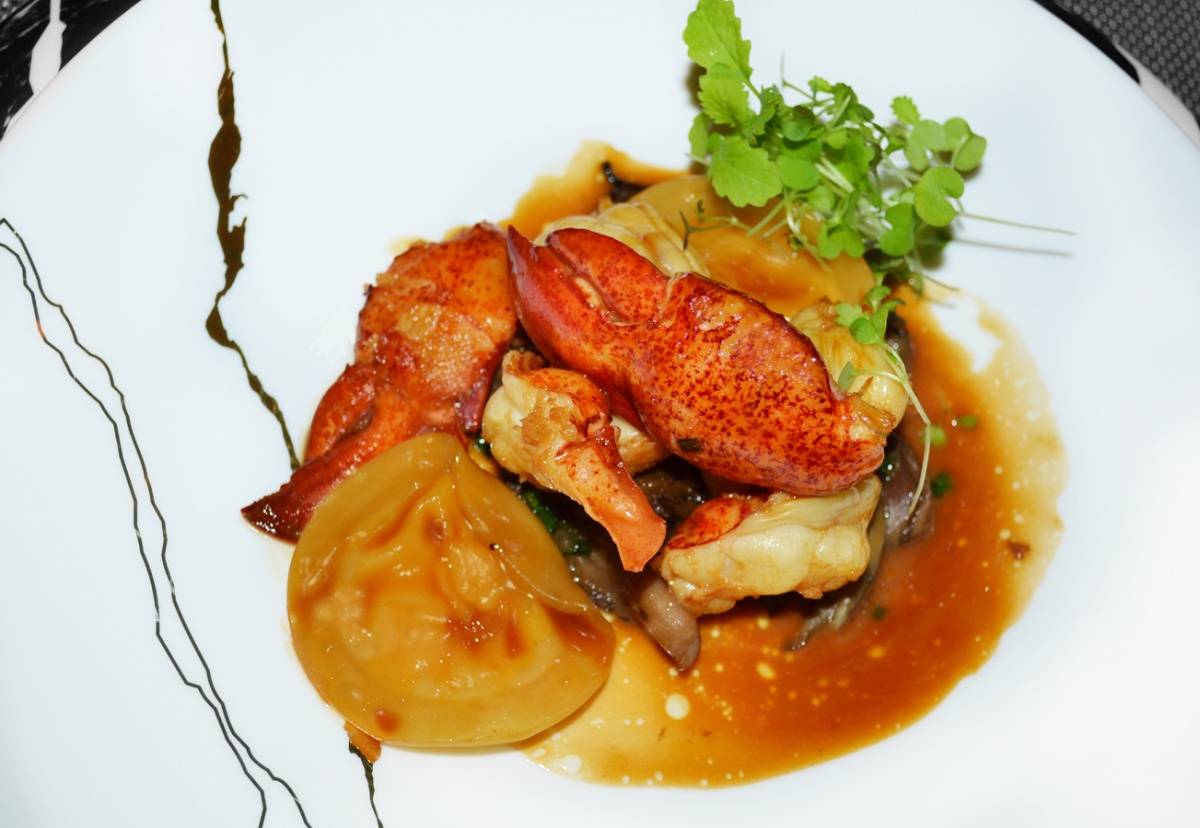 Polish off your meal with the "seven textures of maple syrup"—a mishmash of sweets starring Canada's trademark ingredient in an array of forms, from toffee and brittle, to gelatin and ice cream.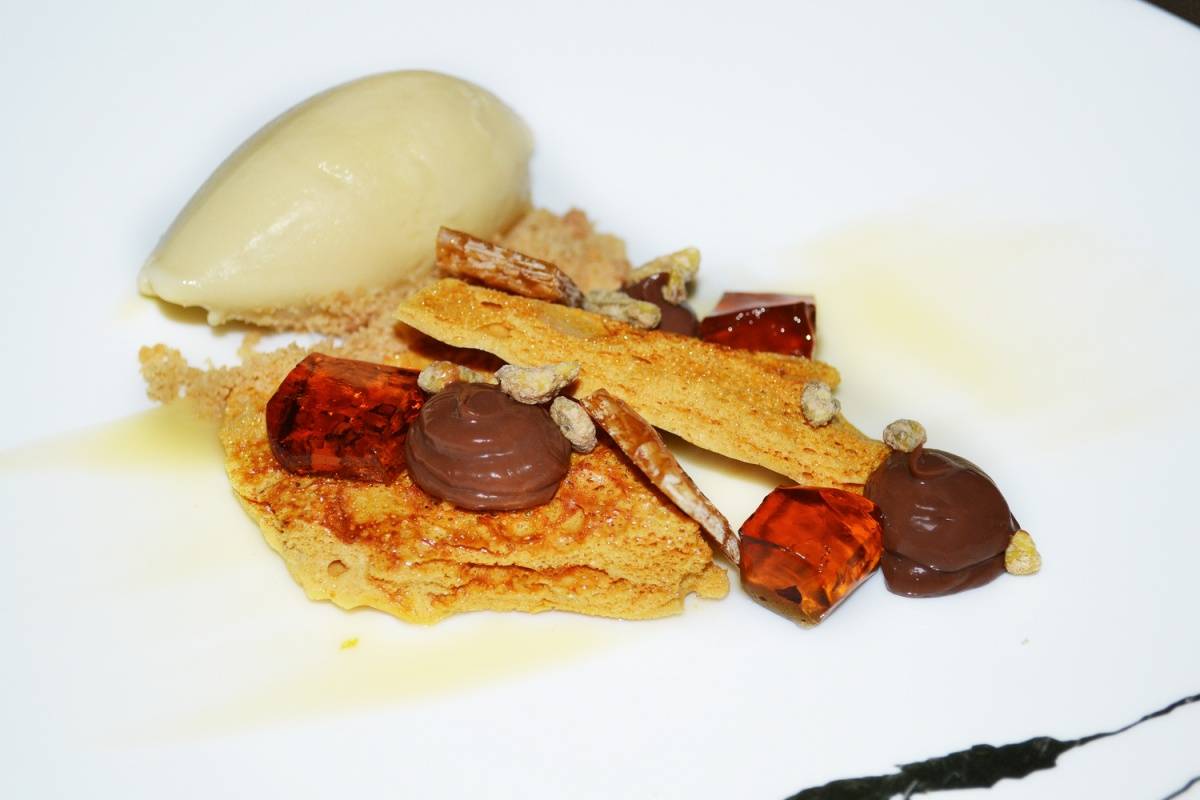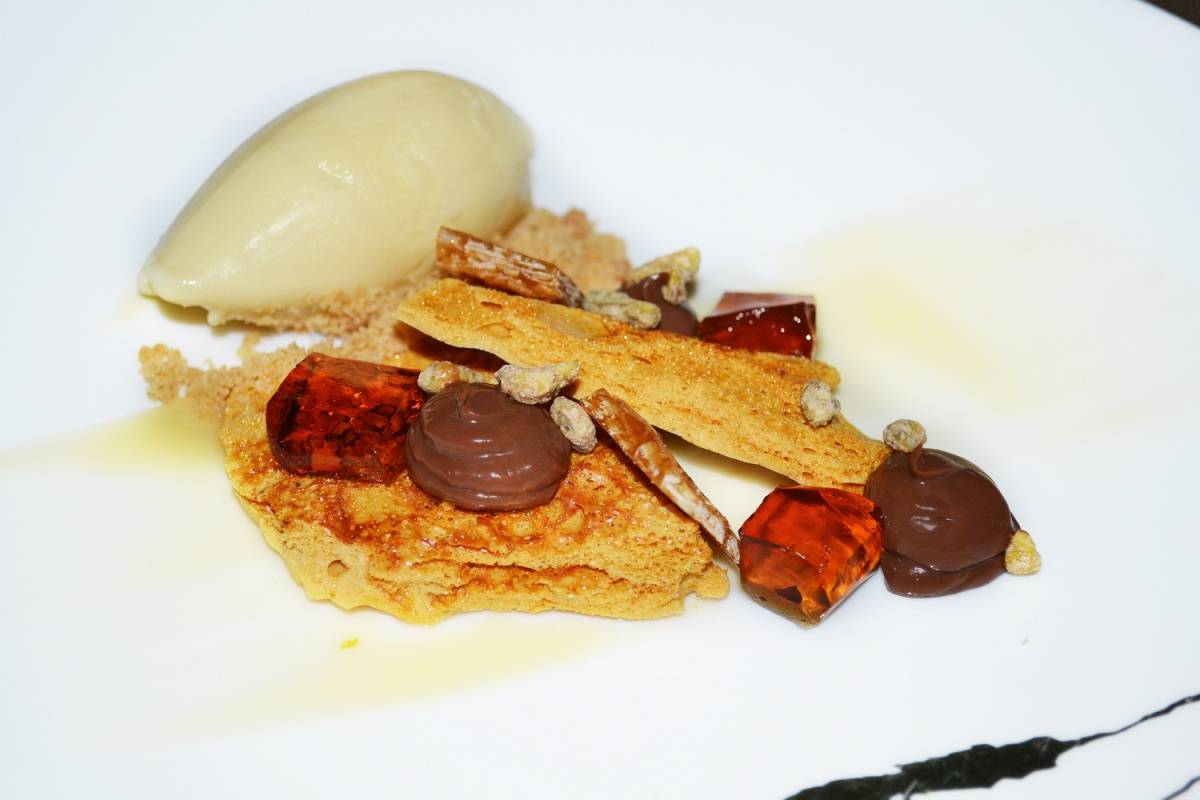 For a truly memorable experience, reserve the ultra-plush King's Table—set with gilded tableware—and enjoy a custom, chef-designed meal while seated at the heart of Champlain.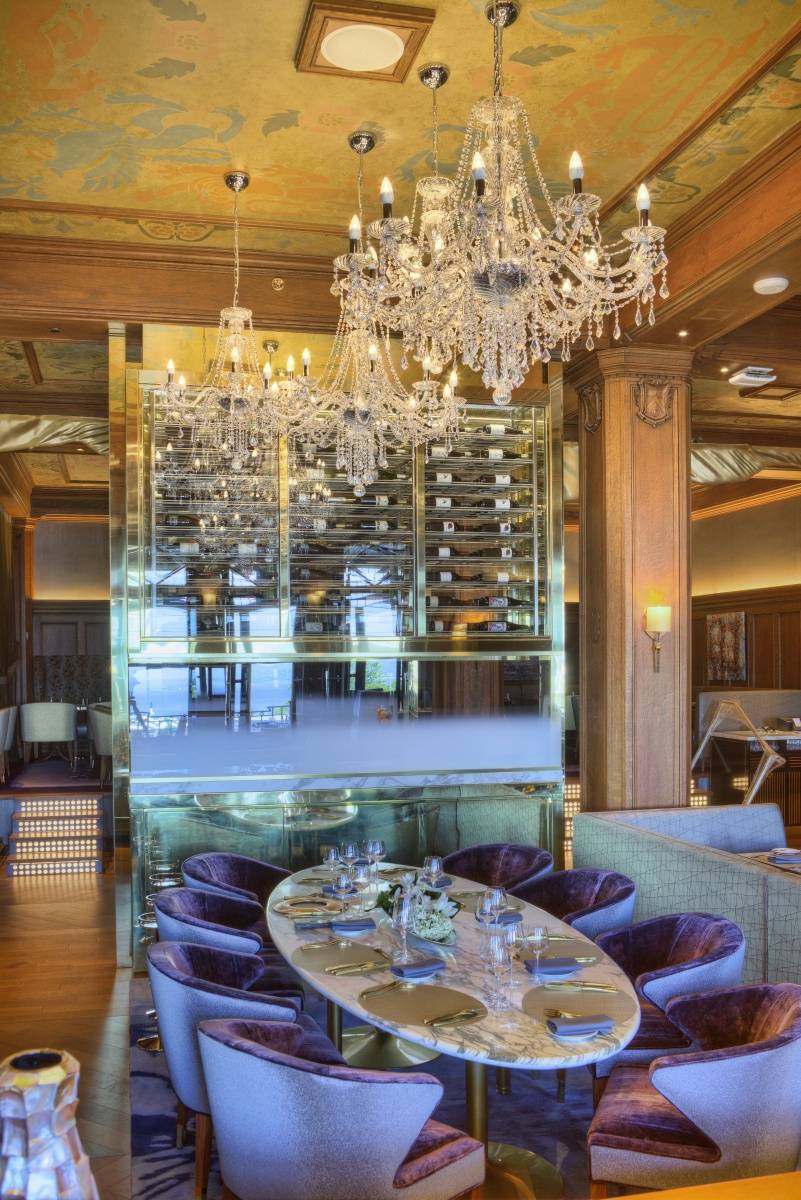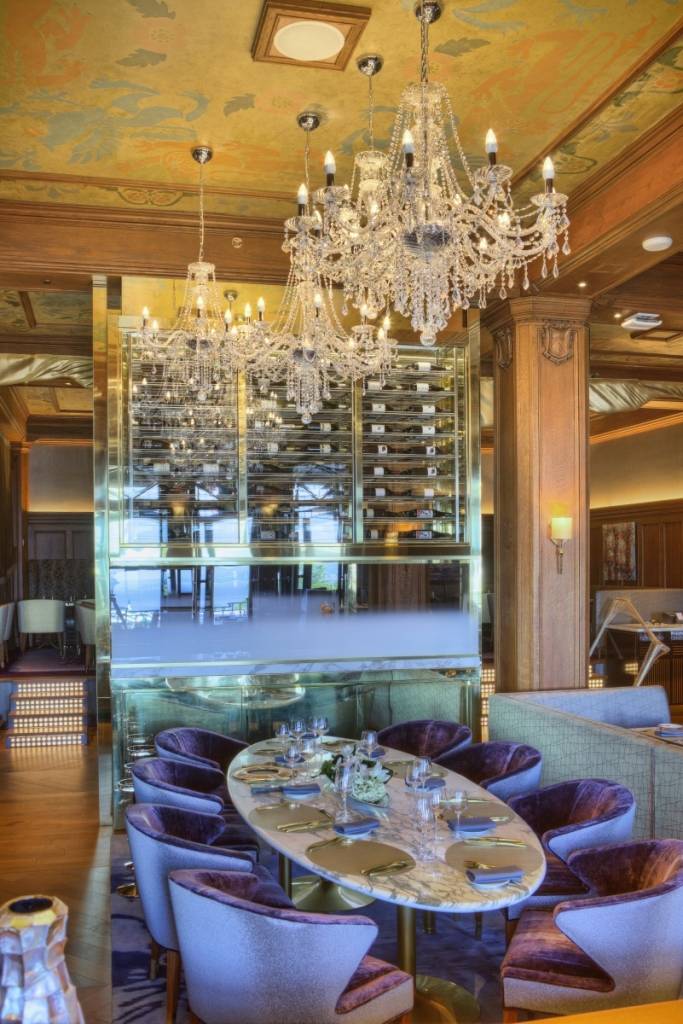 The name of this cozy hash house reveals exactly what it's all about: le lapin, or "the rabbit."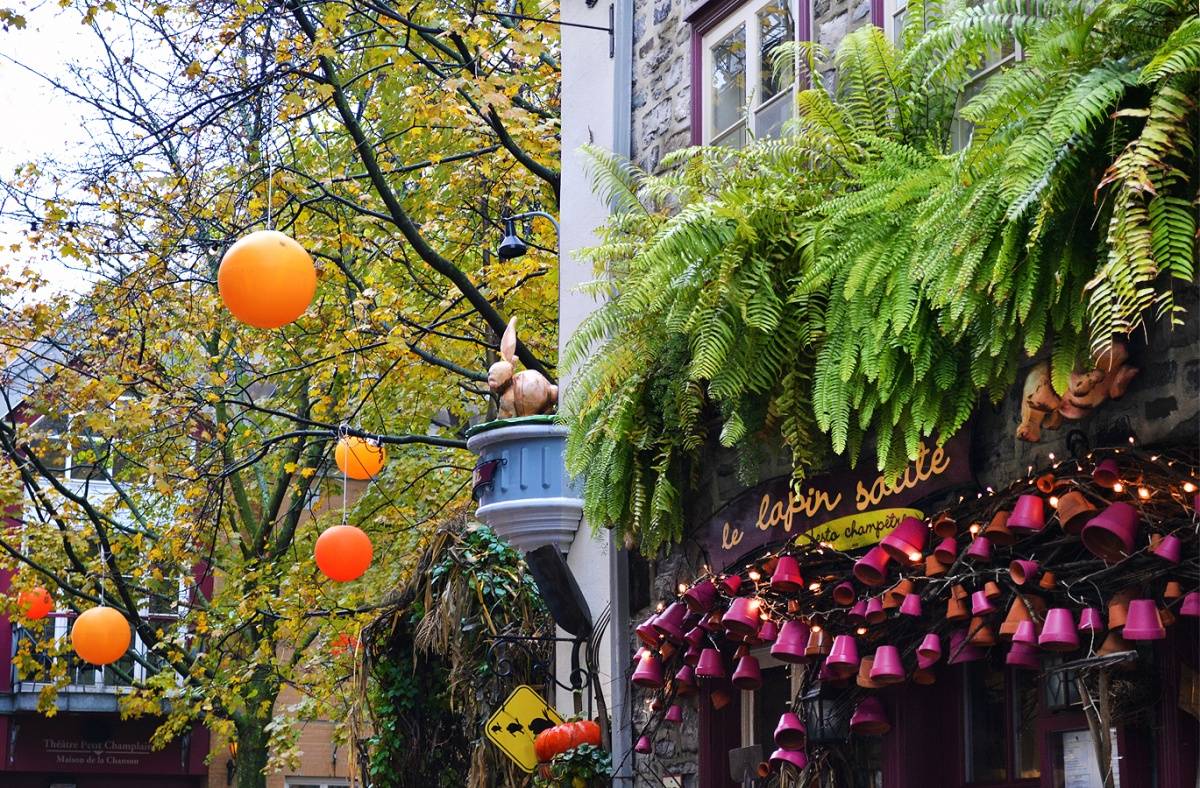 With a stone facade playfully adorned with a plethora of upturned purple pots, the local favorite—poised along Rue Le Petit Champlain—invites patrons to dine on a sundry of humbly-prepared dishes, many of which spotlight naturally-raised rabbit (sourced from a local farm). Here, you'll find the popular Canadian game presented in all sorts of ways, from chopped up and incorporated into a savory poutine, to crystallized and baked into a sweet pie.
The confit rabbit, served with a smattering of roasted potatoes and brussel sprouts, was delicious (we opted to try both the two mustard and honey-rosemary sauces).The laid-back noshery's "non-lapin" eats include scallops and braised pork flank with bacon and maple sauce; a traditional croque-madame sandwich with aged cheddar; and blood sausage with apple, bacon, and sweet potatoes.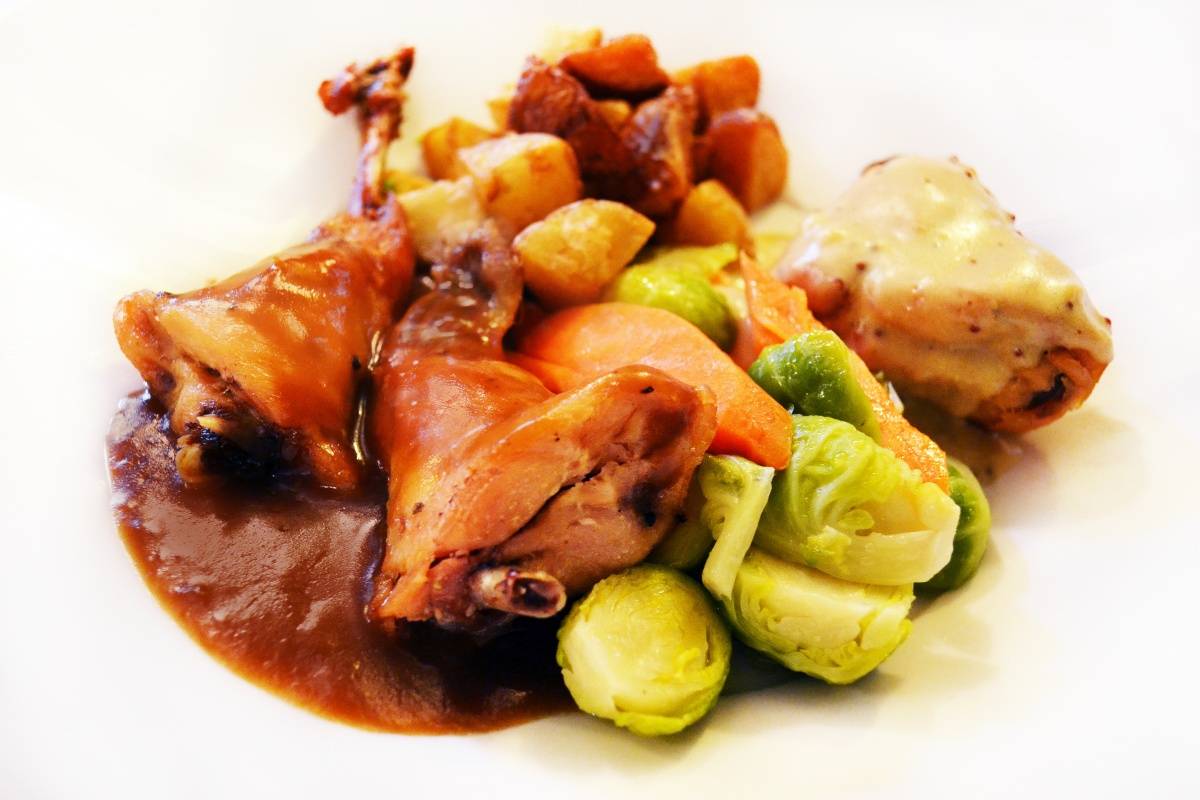 Housed in Maison Jacquet—notably the oldest home in Quebec, and one of the largest in Upper Town—this historic restaurant touts a carte du jour of classic Canadian platters that highlight a variety of game, from duck and red deer, to wild caribou and bison.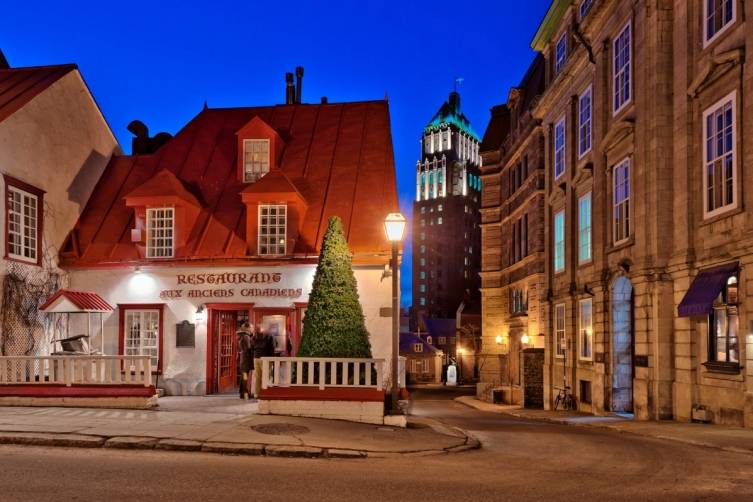 Photo Credit: David Giral Photo
Start off with the poutine or warm duck confit salad (or both), and follow up with one of the eatery's famous Quebec meat pies. If you're hoping to sample numerous meats all at once, go for the tenderloin trio—it includes cuts of grilled stag, bison, and wapiti.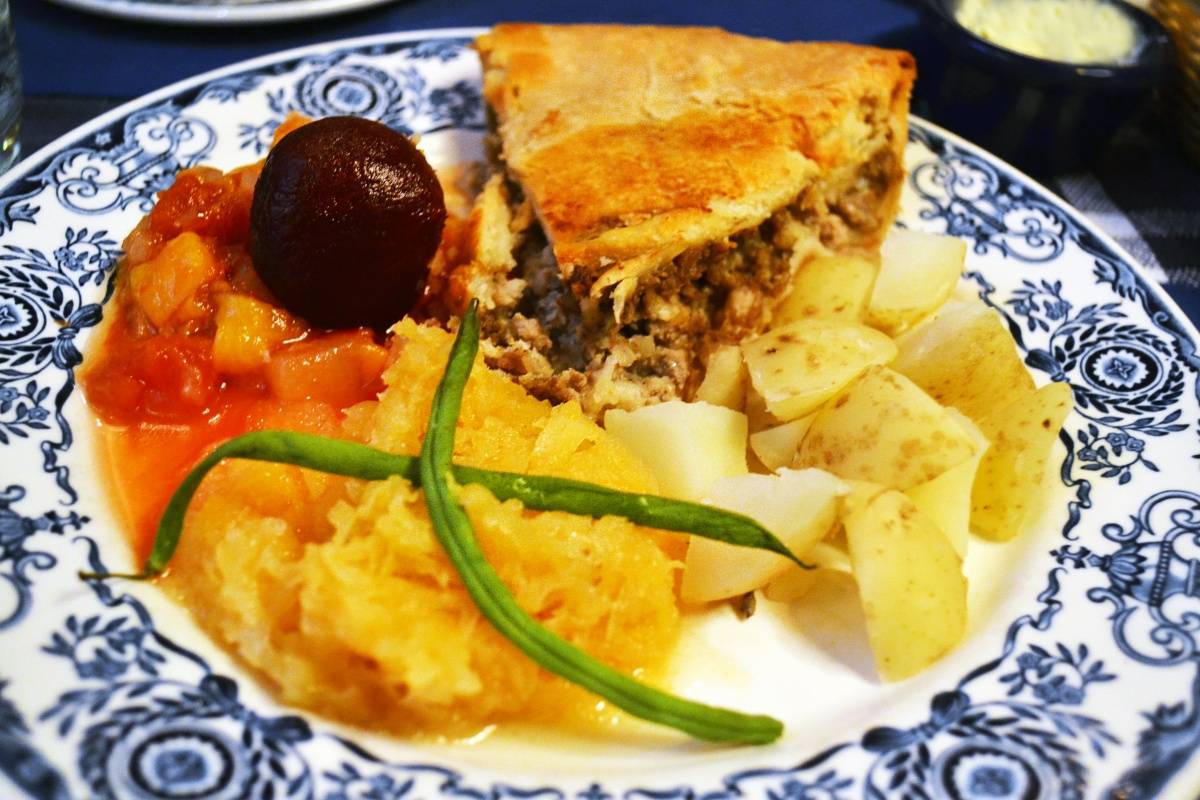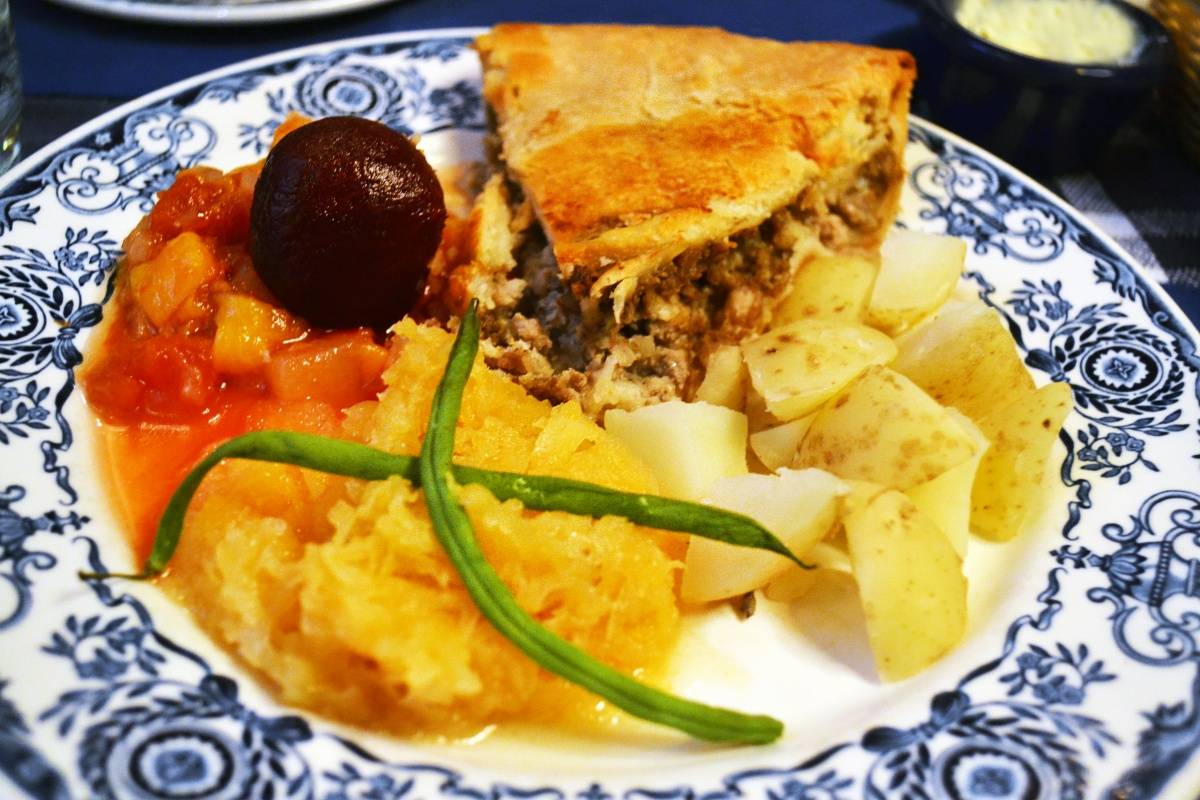 Cap your meal with a super sweet slice of maple syrup pie or maple crème brûlée.
Also stashed in the folds of the castle-like Château Frontenac, Bistro Le Sam showcases a well-balanced mix of traditional and contemporary French fare in a casual yet upscale atmosphere.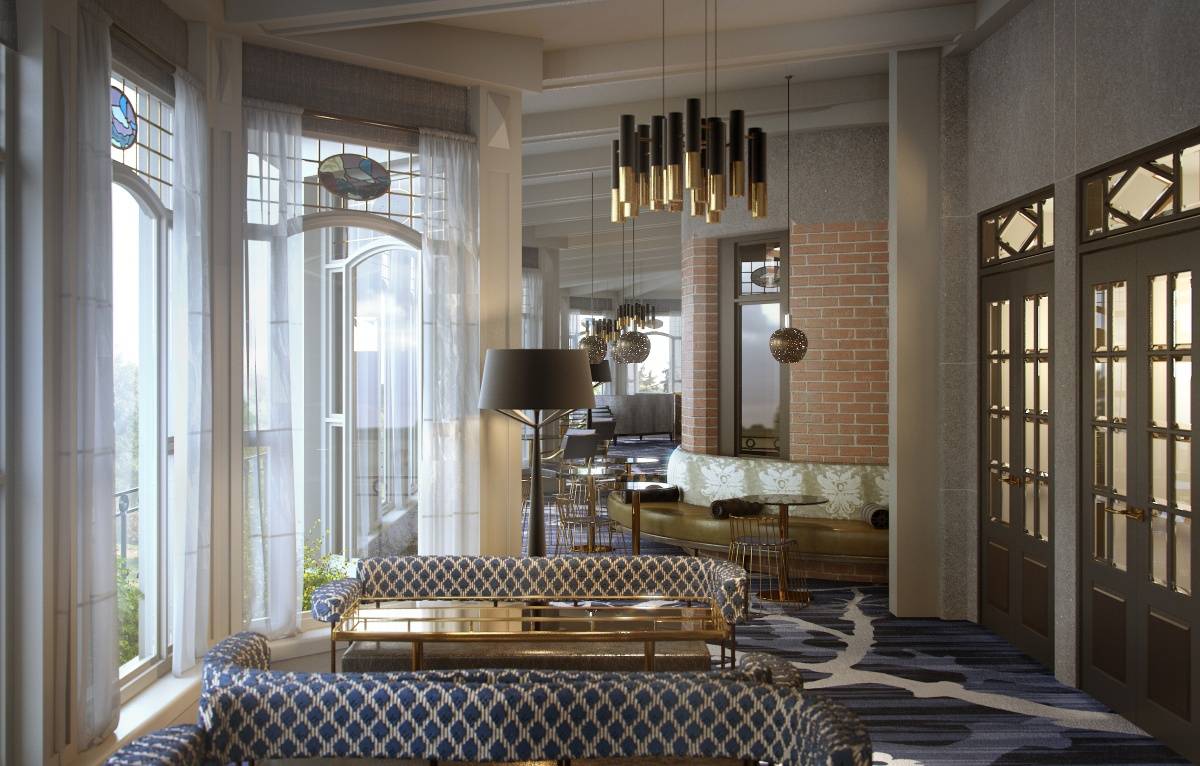 Kick off lunch or dinner with the smoked crunchy 1608 cheese appetizer, followed by the lamb meatball pappardelle or beef short ribs cooked in black beer.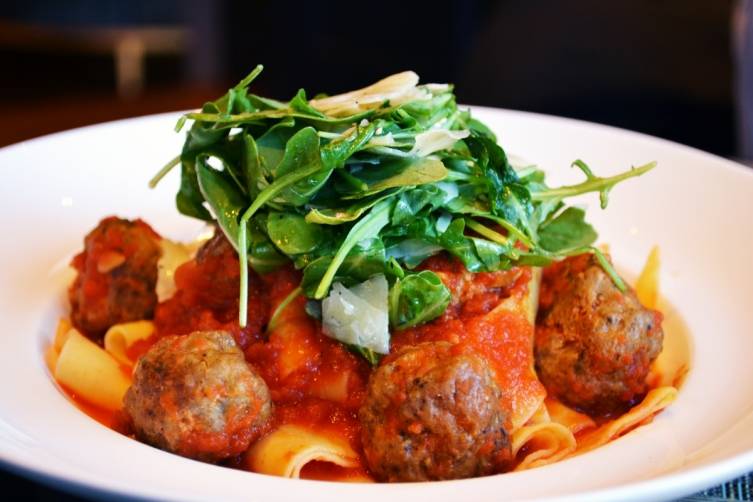 Curd and charcuterie fiends are sure to delight in the restaurant's awe-inspiring array of artisanal cured meats and cheeses (also available at the hotel's 1608 Wine & Cheese Bar), many of which are locally sourced.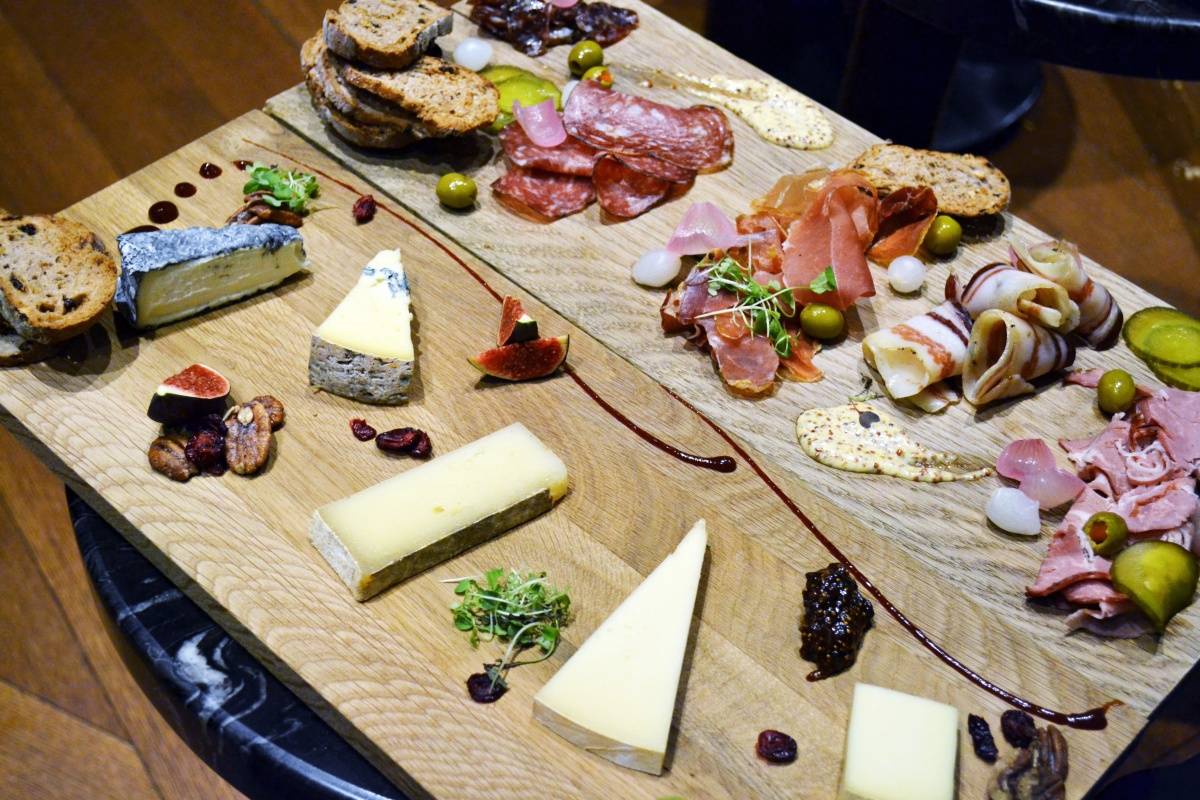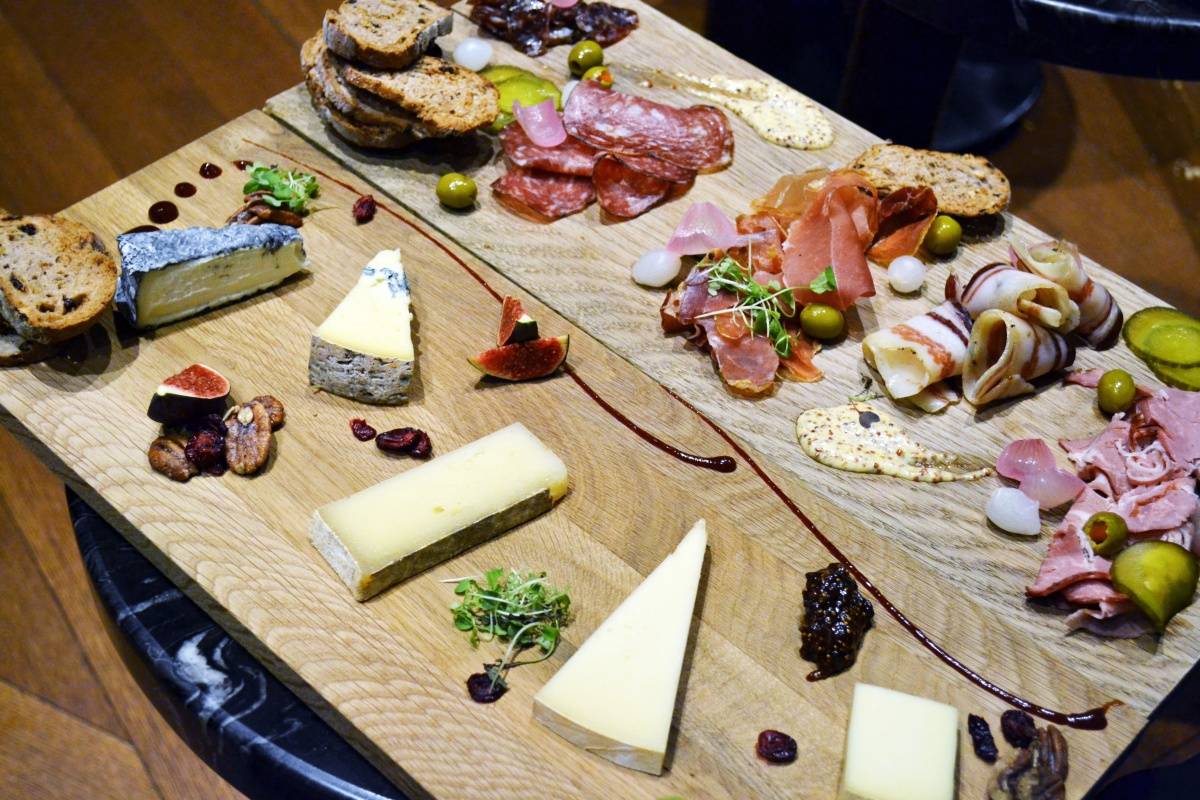 After dinner, indulge in one (or more) of Le Sam mixology bar's expertly-crafted cocktails. Our top tipples include the signature "Aviator" cocktail (which melds gin, maraschino liqueur, rhubarb, lemon, and juniper)—served with a darling origami plane clipped to the rim—and the classic White Cosmo, chilled with an orchid-adorned ice sphere.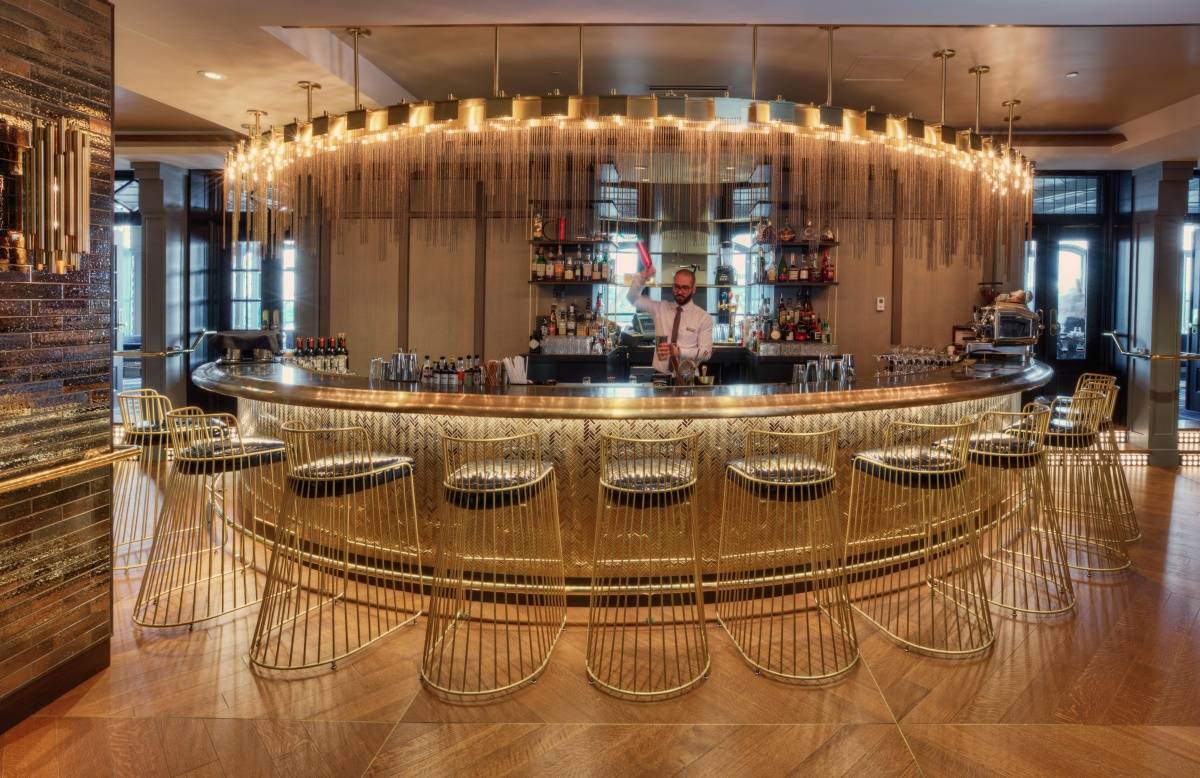 For a stronger punch, opt for Samuel's [DIY] Negroni, which comes thoughtfully deconstructed in small vials. If you're lucky enough to meet head mixologist Nader Chabaane, ask him for a tailor-made recommendation: speaking from experience, he has a knack for pinpointing—and preparing—the perfect palliative for any person he encounters.
Click here to discover where to stay, shop, and play in Quebec City.
Subscribe to discover the best kept secrets in your city