For those whose knowledge of Canada is limited to the fact that its natives possess a slight accent and an idiosyncratic love for all things maple and hockey, the Great White North's European alter ego is sure to be a pleasant surprise.
Centered around the province of Québec, French Canada, also known as "New France," is home to roughly eight million Quebecers, the overwhelmingly majority of whom are "francophones" (i.e. fluent French speakers). Indeed, inhabitants of the area—an erstwhile colony of France—strive to preserve its long-established ties with its quondam conqueror, wholly embracing French culture. (To this day, the region maintains French as its official tongue—a custom that sets it apart from its nine English-speaking sister provinces.)
Haute Living recently journeyed to the region's capital, Quebec City: a lovely, walkable locale whose cobblestone streets are flanked by antique brick and stone structures, lending to its distinct olde worlde appeal.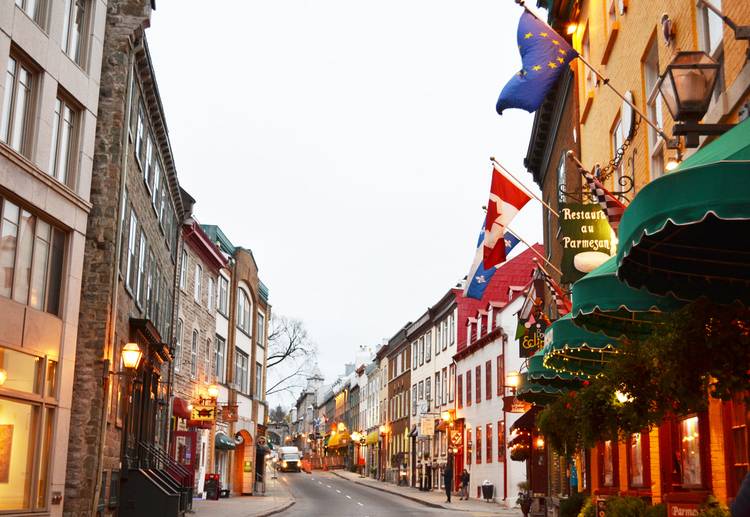 Located less than two hours away via air from Boston and New York, the romantic spot—renowned for being a UNESCO World Heritage Site and the only remaining fortified city north of Mexico—is a fitting destination for those looking to enjoy a French-flavored getaway without having to voyage across the ocean.
Read on for an inside scoop on where to stay and what to do in Ville de Québec—an enchanting town that appears to have been plucked off the pages of a fairytale tome.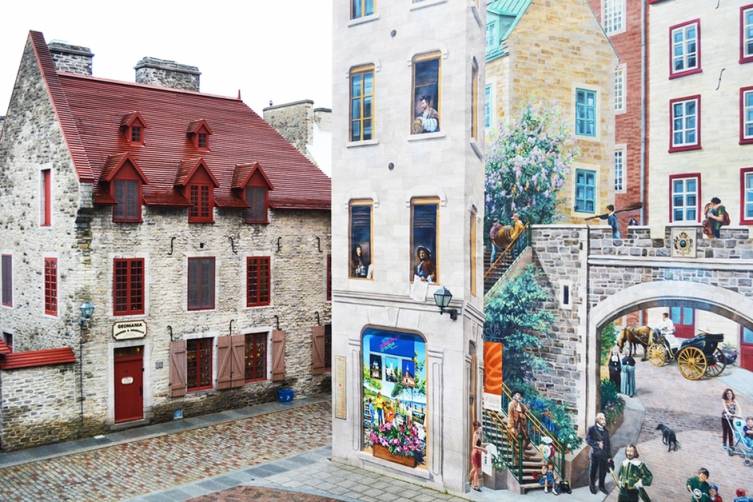 Where to Stay
Nestled in Old Quebec beside the town's citadel lies a unique castle—a landmark edifice that dominates the city's skyline due to its prominent post at the peak of Cap Diamant, overlooking the St. Lawrence River.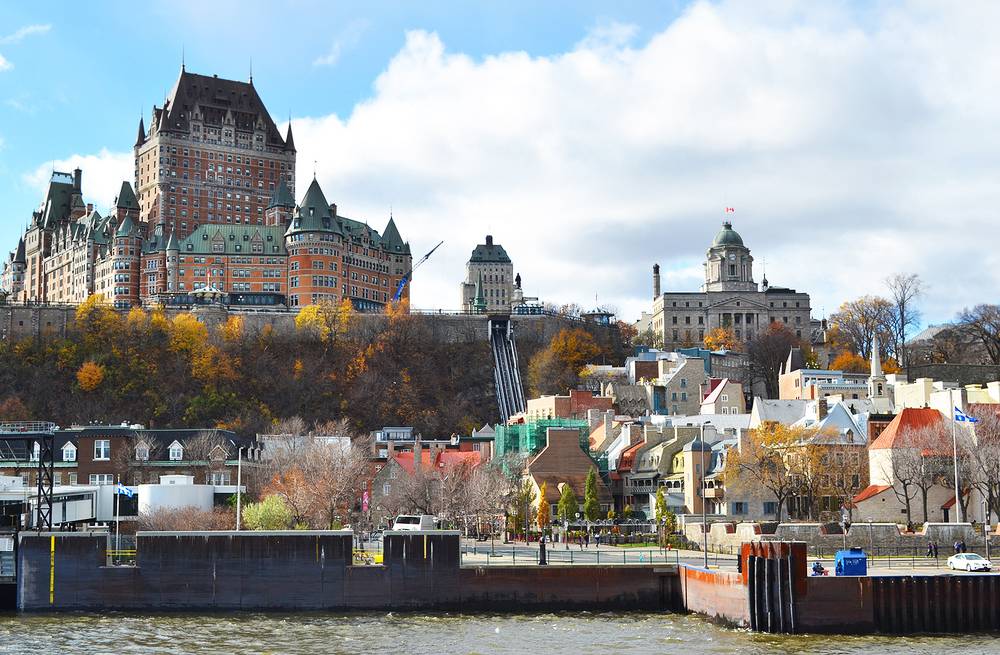 Fairmont Le Château Frontenac—a designated National Historic Site—is not only the most spectacular piece of architecture in the entire city, but also Quebec City's premier luxury boutique hotel. Since it first opened in 1893, the hospitable fortress has played host to numerous notables including a handful of royals (among them, King George VI and Queen Elizabeth), and a bevy of Hollywood A-listers (from Charlie Chaplin and Leonardo DiCaprio, to Steven Spielberg and Angelina Jolie).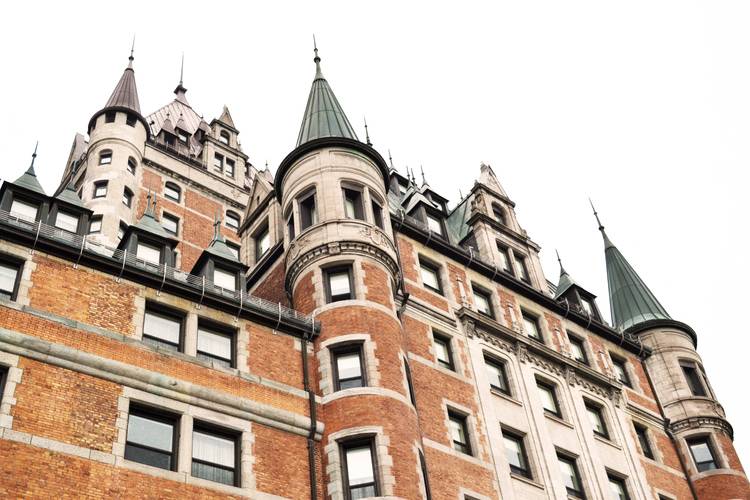 The storied castle recently underwent a $70 million-dollar rejuvenation, which involved the revamping of the hotel's 611 guest rooms (three-fifths now don contemporary interiors, while the remainder tout a classic Château look); the extension of its exclusive Fairmont Gold suites; and the incorporation of three novel eateries, plus the addition of an urban spa, where one can relish a slew of relaxing services (we highly recommend the Aromatic Oil Massage).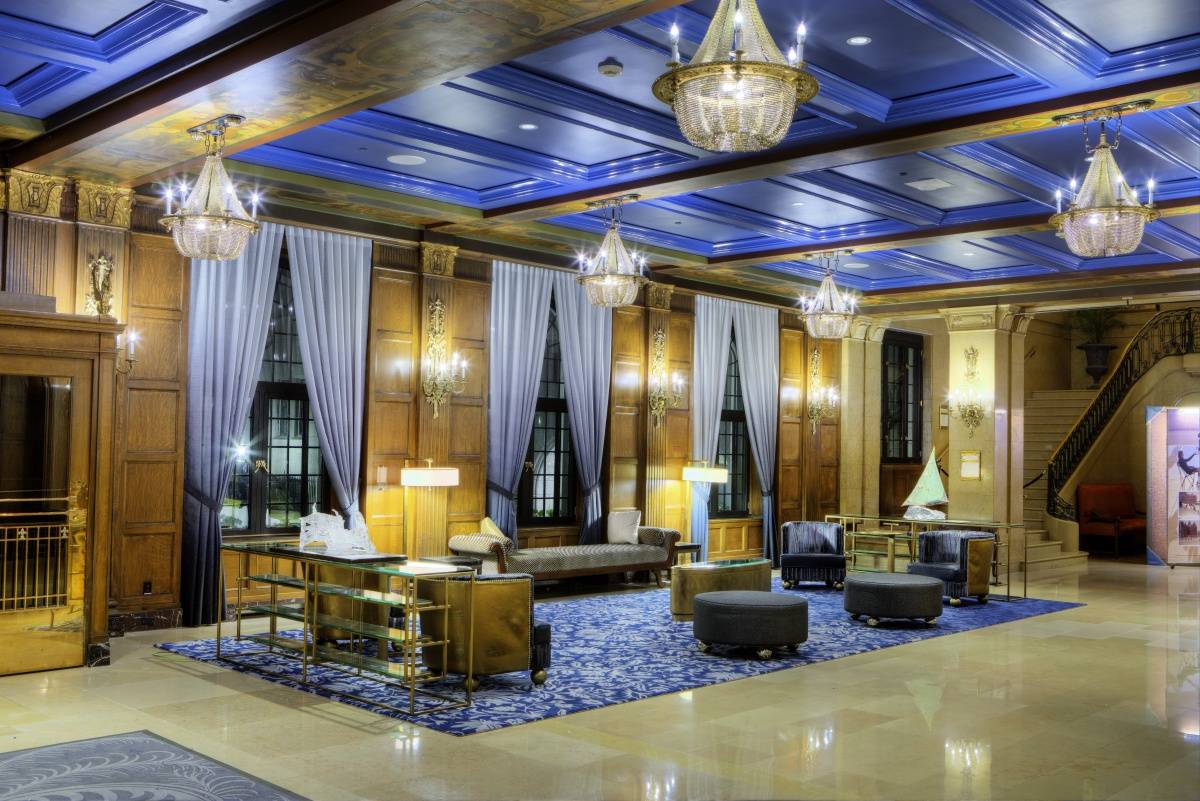 For those coveting the ultimate regal treatment, opt for "Or."
Situated in the 18-story castle's uppermost levels, the Fairmont Gold wing—which we had the absolute pleasure of staying in—grants patrons a scad of royal privileges, including access to suites boasting optimal city and river views, the assistance of a dedicated concierge, and admittance to the plush Fairmont Gold Lounge, where guests may recline on sumptuous sofas while noshing on complimentary breakfasts and hors d'oeuvres.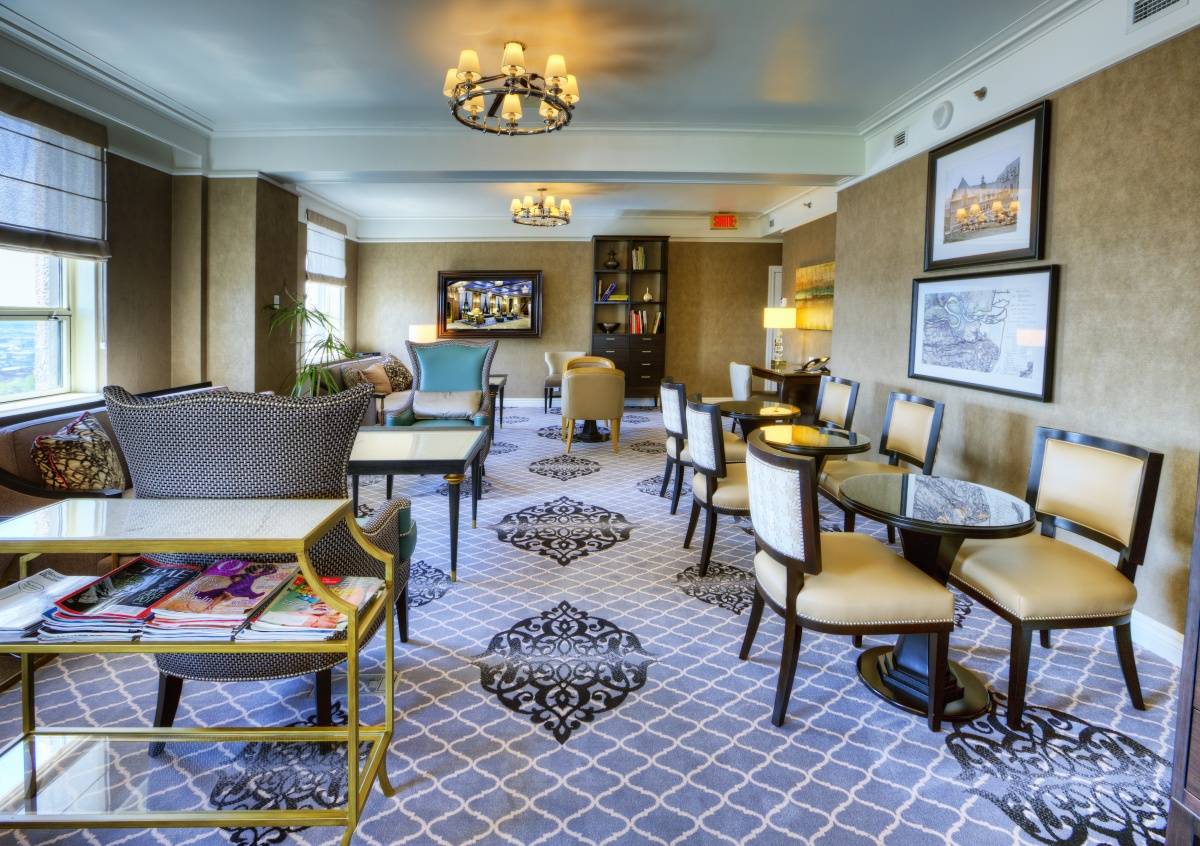 (Perhaps the greatest highlight of the "golden" package, however, lies in the Or suites' ultra-lavish, king-sized beds, which we attest offer the most heavenly sleep.)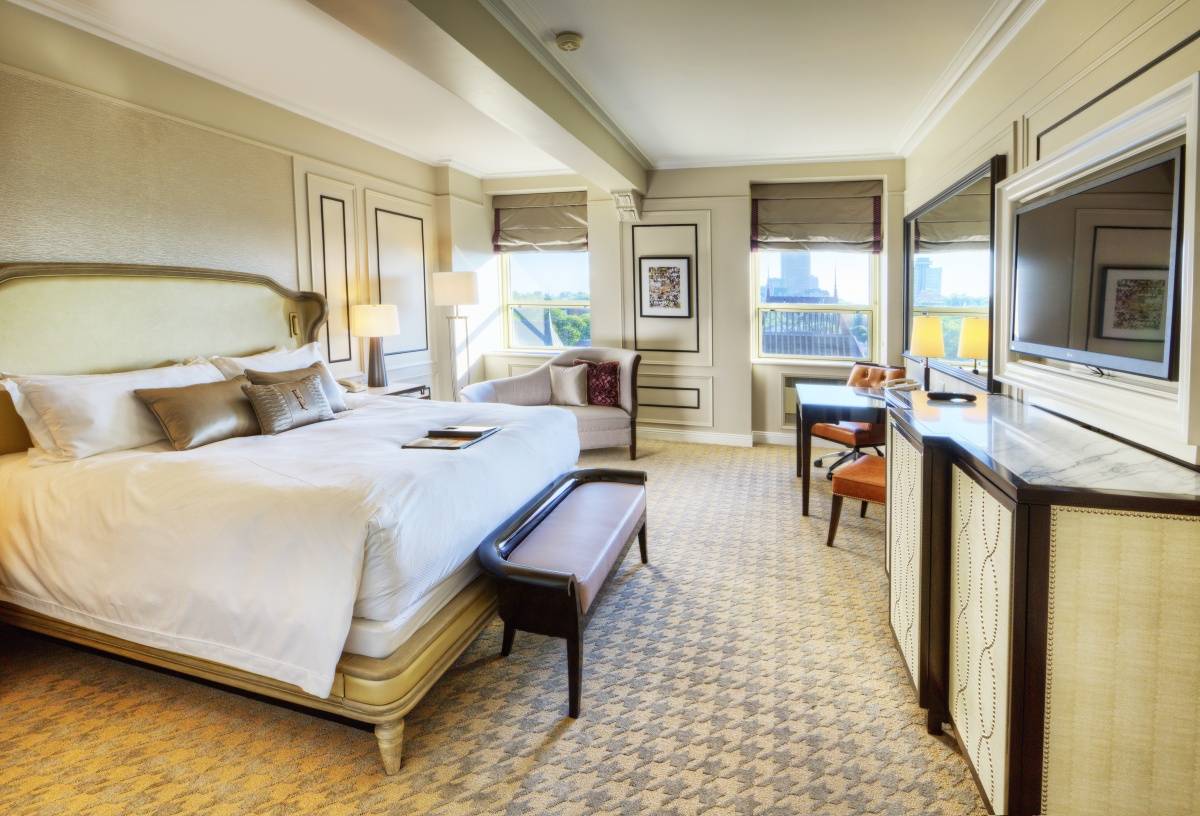 What to Do
Aside from being undeniably picturesque, Quebec City touts a ton of to-dos. Whether you're an avid shopper, history buff, or ardent outdoorsman, you'll be sure to discover a multitude of activities to suit your every whim.
Where to Shop
From chain department stores to artisan boutiques, the City's plethora of shopping sites offers a mix of desirable goods in the form of gallery and street art, handcrafted knickknacks, locally-made creations, and designer jewelry and clothing (including a vast collection of luxurious furs).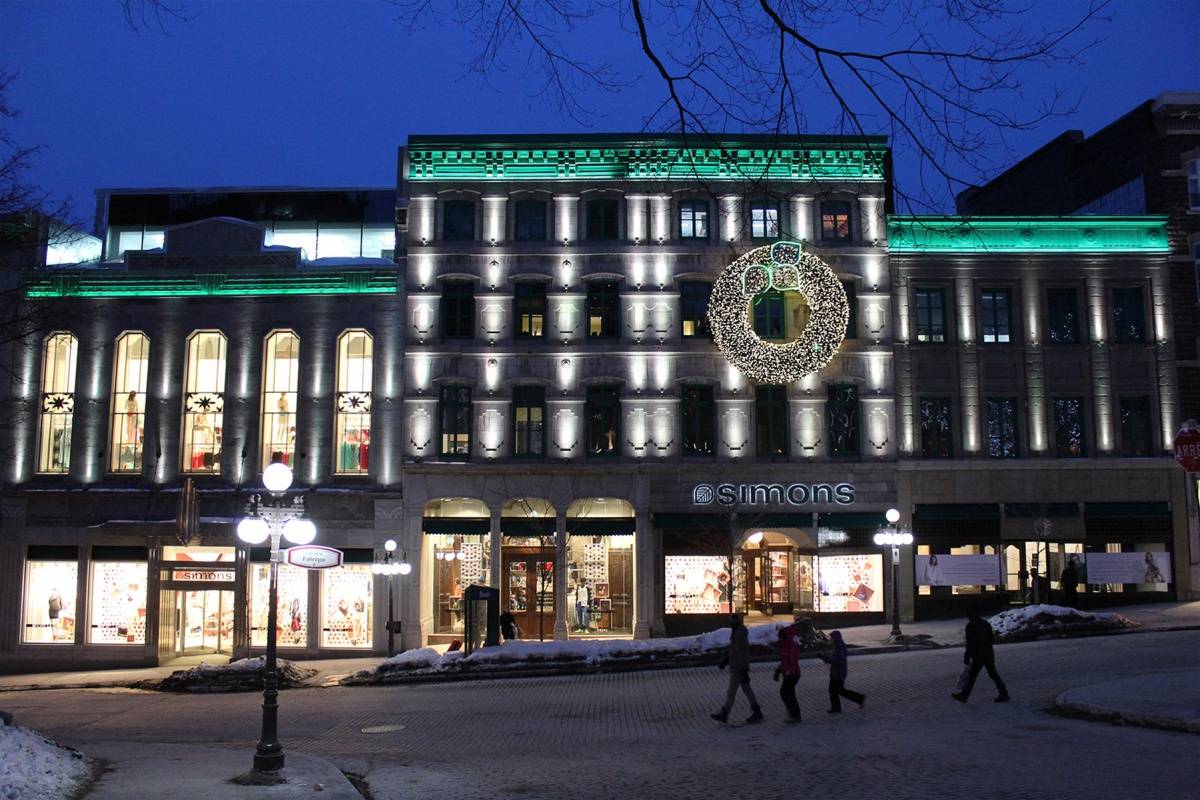 To those looking to indulge in some serious retail therapy, we recommend paying a visit to La Maison Simons (a favorite go-to among Quebecers). The two-story style mecca vends every fashion item imaginable for both women and men, on top of a home collection that's just as cool and contemporary as its sartorial stock.
Spend a whole afternoon souvenir hunting in Lower Town's Quartier Petit Champlain, accessible via stone steps positioned right off Dufferin Terrace, a public boardwalk right by the river.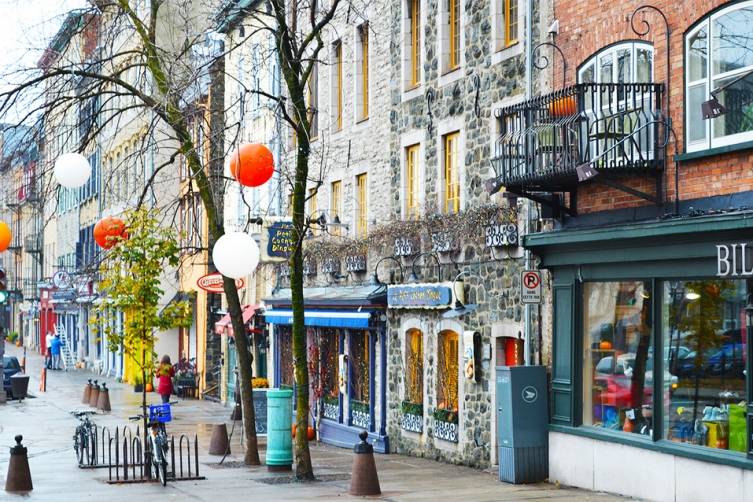 The charming mini district boasts an array of art, fashion, jewelry, and home decor shops, including Fusion et Couleurs (a colorful store adorned with handpainted glass works); Atelier Huguette Fecteau (a boutique showcasing high-end leather goods); and Charlevoix Pure Laine (a darling hole-in-the-wall that carries a sweet selection of locally-crafted woolen garb, where we did a bit of our own souvenir shopping). You'll also find a smattering of eateries in the area, convenient for when you need to refuel after hours of store browsing.
[Quick tip: Once your arms are ladened with one too many bags, spare yourself the hike back up the hill by hopping on the 130-year-old funiculaire, which slides up and down between Upper Town and Lower Town at a 45-degree angle, allowing riders to soak in awesome views of the river during the minute-long trip.]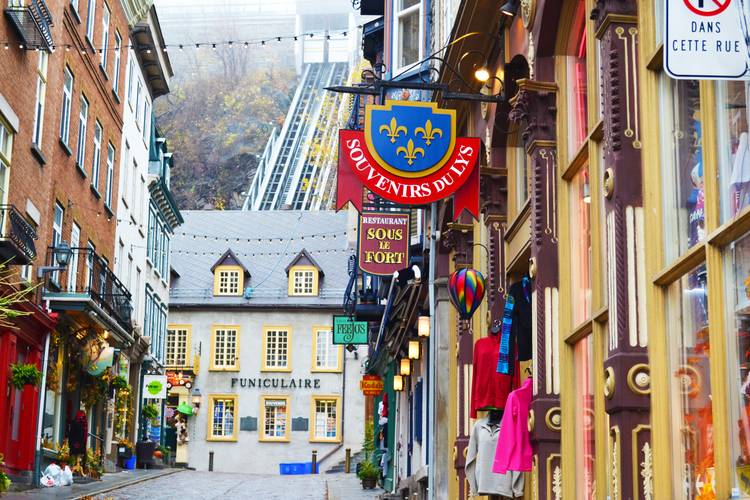 Where to Roam and Play
For those hoping to delight in more alfresco recreations, the Plains of Abraham—situated at the heart of the City—is the perfect place to engage in a number of outdoor activities, from walking and picnicking, to cycling and cross-country skiing. Nature enthusiasts willing to take a half-hour drive into the mountains can enjoy hiking, canoeing, fishing, camping, and kayaking at Parc national de la Jacques-Cartier, home to one of the most awe-inspiring glacial valleys in Quebec, or venture to Montmorency Falls Park—located ten minutes away from downtown QC by car—to marvel at a cataract almost a hundred feet higher than Niagara Falls. (In the winter, the cascade's spray freezes over, forming a massive "sugarloaf"—a must-see natural wonder in our book.)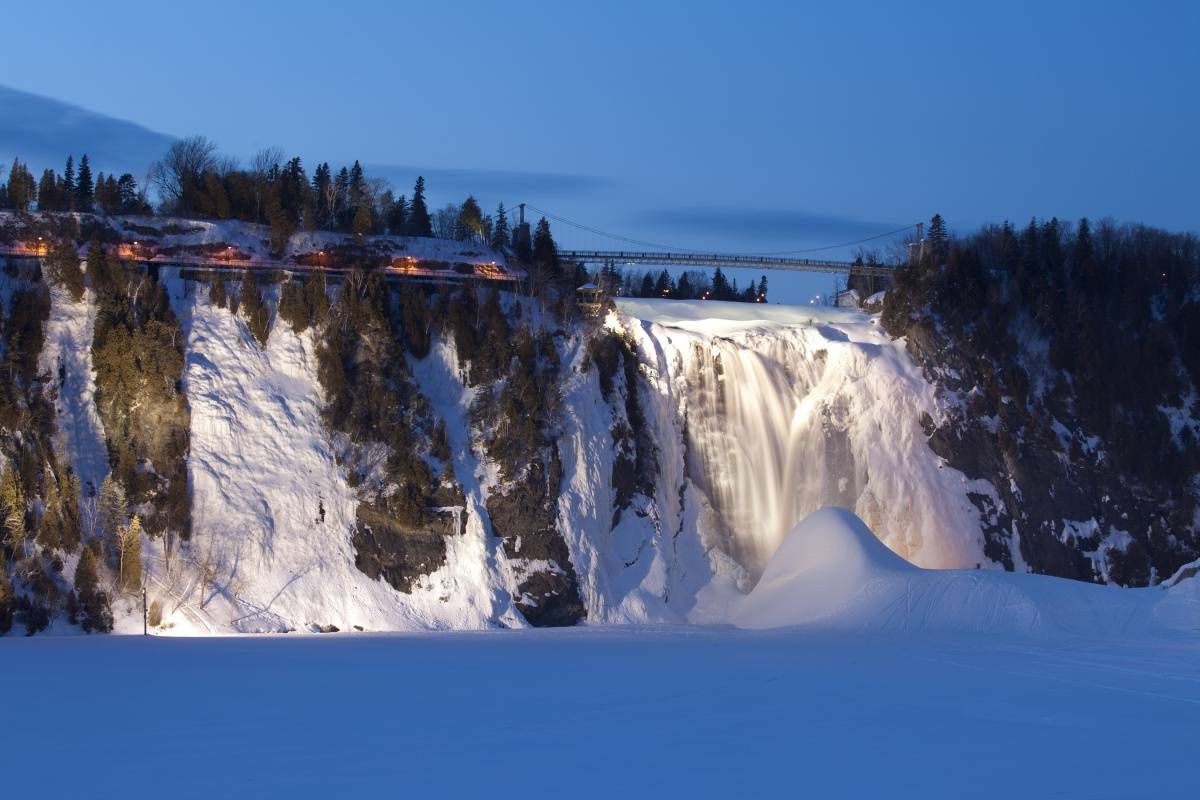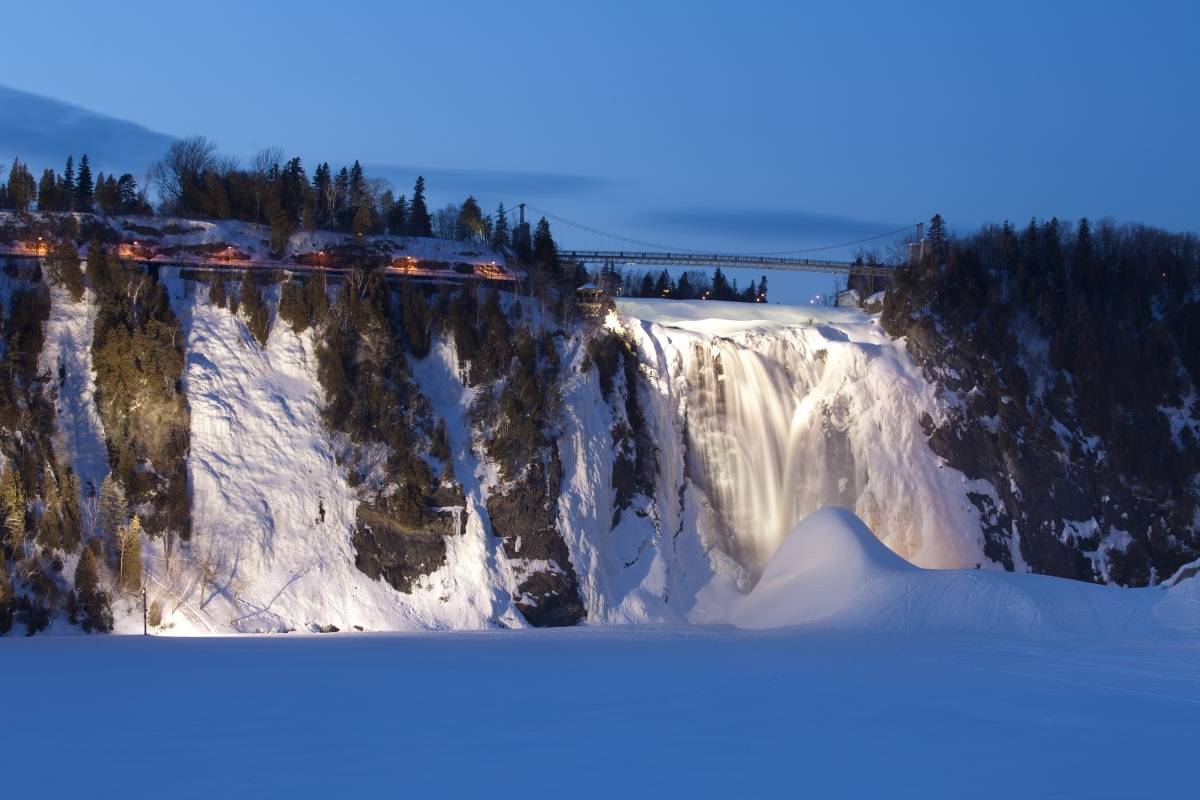 Photo Credit: The Journal Pioneer
Fervid museum-goers can peruse close to two-dozen insightful institutions, which altogether exhibit a melangé of extraordinary cultural, historic, and artistic pieces. Our top picks include Musée du Fort (home to a detailed model of the city circa 1750); Musée de la place Royale (which spotlights Quebec City's founder, Samuel de Champlain); Musée de la Civilisation (the most popular museum in town, it offers a fresh perspective of local culture and other societies); Musée national des beaux-arts du Québec (a showcase of Canadian and international art, it highlights works by famous Quebecers such as Jean-Paul Riopelle and Alfred Pellan); and Centre d'Interprétation de la Côte-de-Beaupré (a prime spot for history aficionados).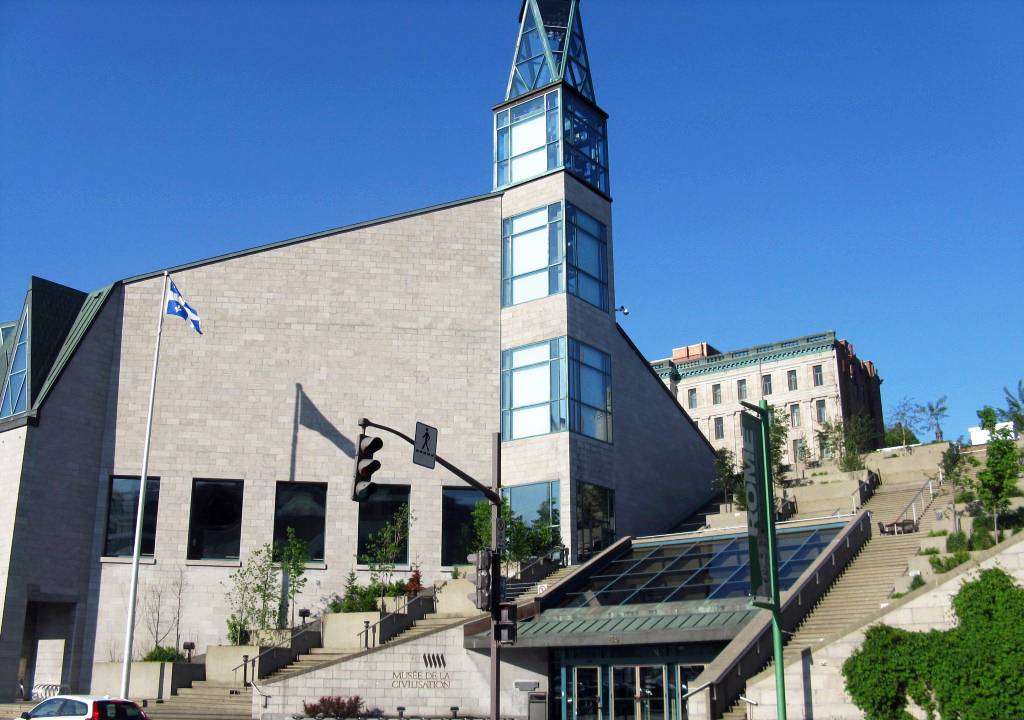 Where to Relax
If you're looking for an ephemeral escape from the bustling city scene, immerse yourself in tranquility at Le Nordique, a Scandinavian-style spa sited on the banks of the Jacques-Cartier River, just 25 minutes from Old Quebec.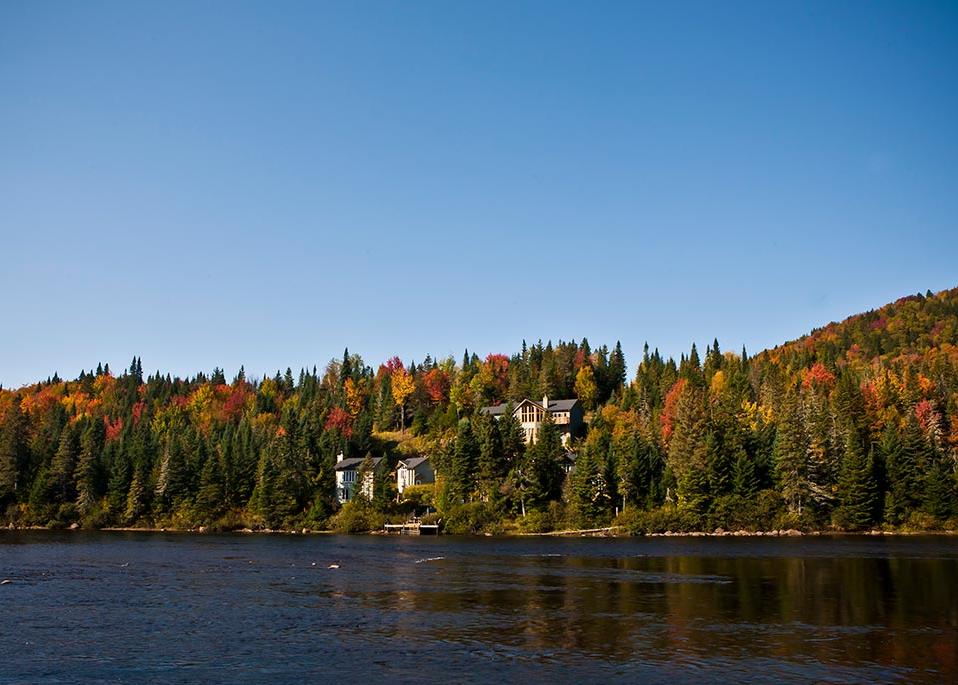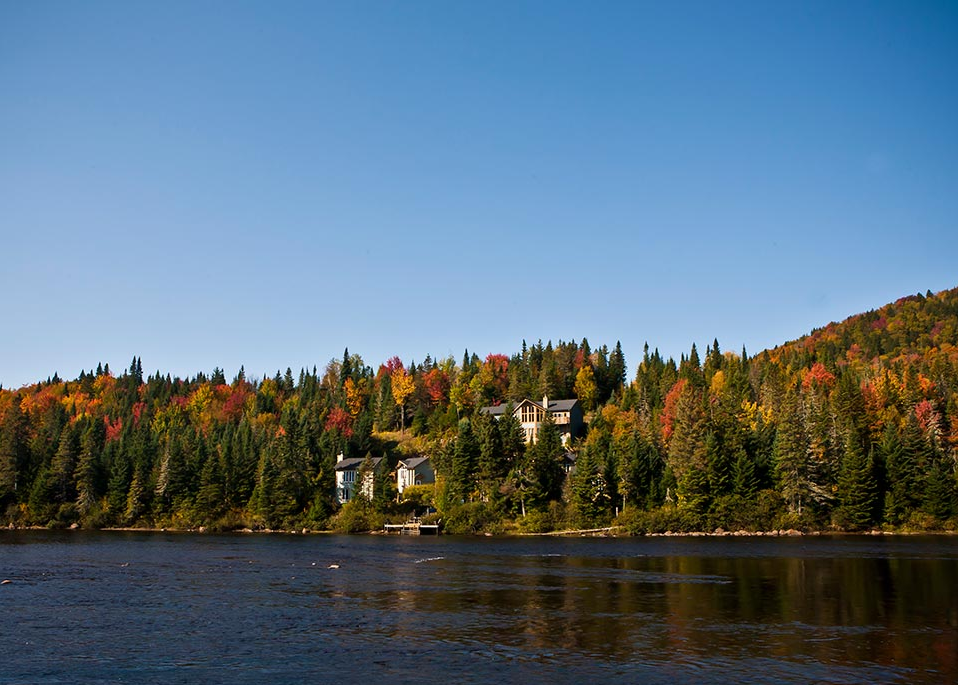 The open-air sanctuary houses two Finnish saunas, two Turkish steam baths, and numerous indoor and outdoor rest spots and massage spaces, in addition to a slew of outdoor hot tubs that give patrons the chance to unwind while entirely enveloped by nature. (Rest assured, the Nordic retreat is designed to provide guests a pleasant repose regardless of poor weather, so feel free to schedule your spa sojourn even on a cold and rainy day.)
(For a truly revitalizing experience, we dare you to take a plunge into the icy river immediately post sauna treatment; the brazen leap will not only refresh your senses, but also work to boost your mood and immunity.)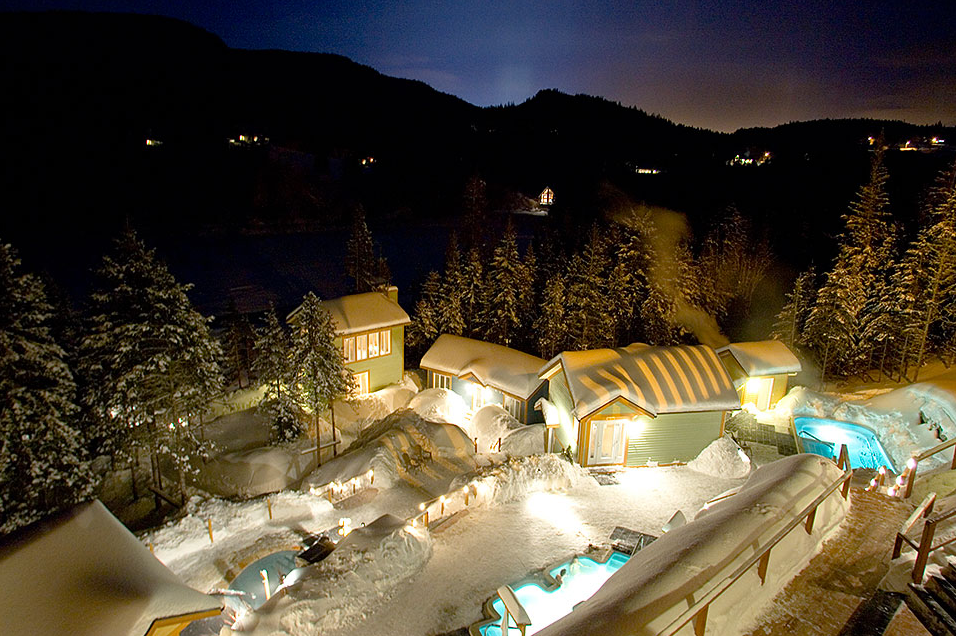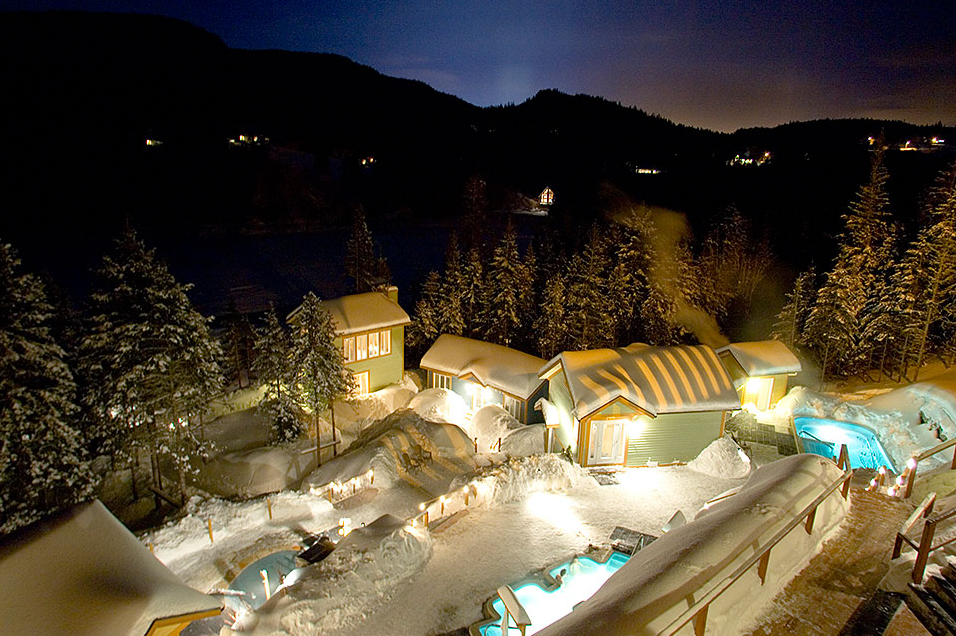 Photo Credit: Le Nordique Spa
When to Go
Ville de Québec is a fine place to visit any time of the year. Its summers are typically mild, while its spring and fall seasons—both of which are fleeting—summon days ranging from 40 to 50 degrees Fahrenheit, similar to northeastern cities in the United States.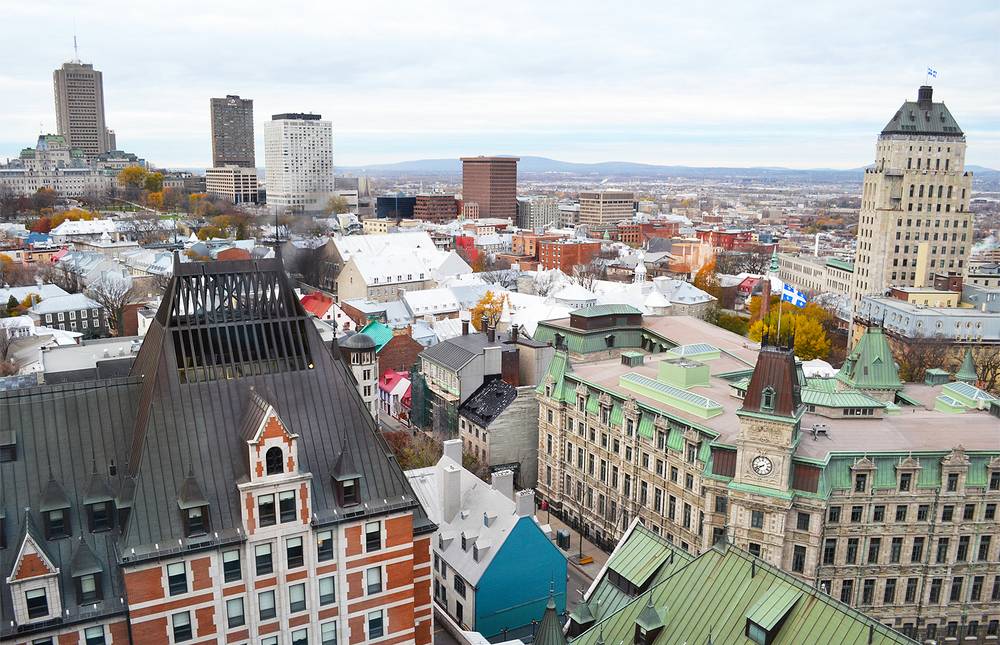 Quebec City is by far best known for its wintry scene, which serves as the setting for Carnaval de Québec—the largest winter carnival in the world. A sensational celebration, the 17-daylong festival—which dates back to 1894—attracts an exuberant crowd looking to fête the season's joie de vivre, inviting thousands of locals and tourists alike to eat, drink, and be merry while enjoying a variety of activities such as dog sledding, snow sculpting, and sleigh racing.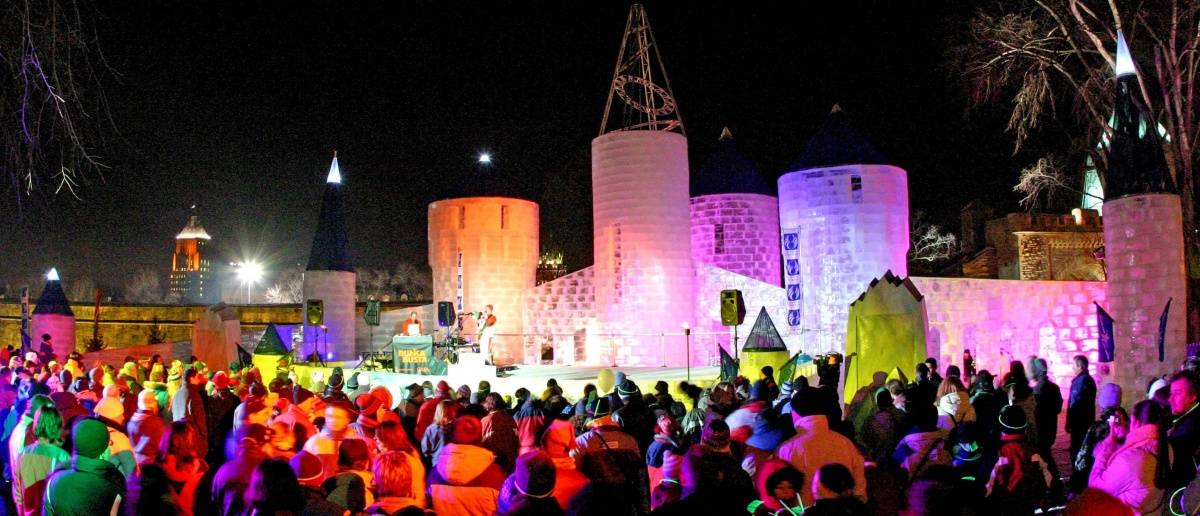 Photo Credit: Travel Tickets UA
Set against a frosted backdrop, the vibrant event—which will unfold between January 30th and February 15th this coming year—features scores of sporting competitions and ample lively entertainment, guaranteed to appeal to revelers of all ages. For those planning on stopping by the winter wonderland, sweeten the experience with a cup of "caribou" (a locally-crafted liquor served warm, made with spiced wine) and a slab of maple taffy… we unfortunately didn't get to try either treat, but we hear they're both delicious!
Wondering where to dine? Click here for a list of our favorite food spots in Ville de Québec…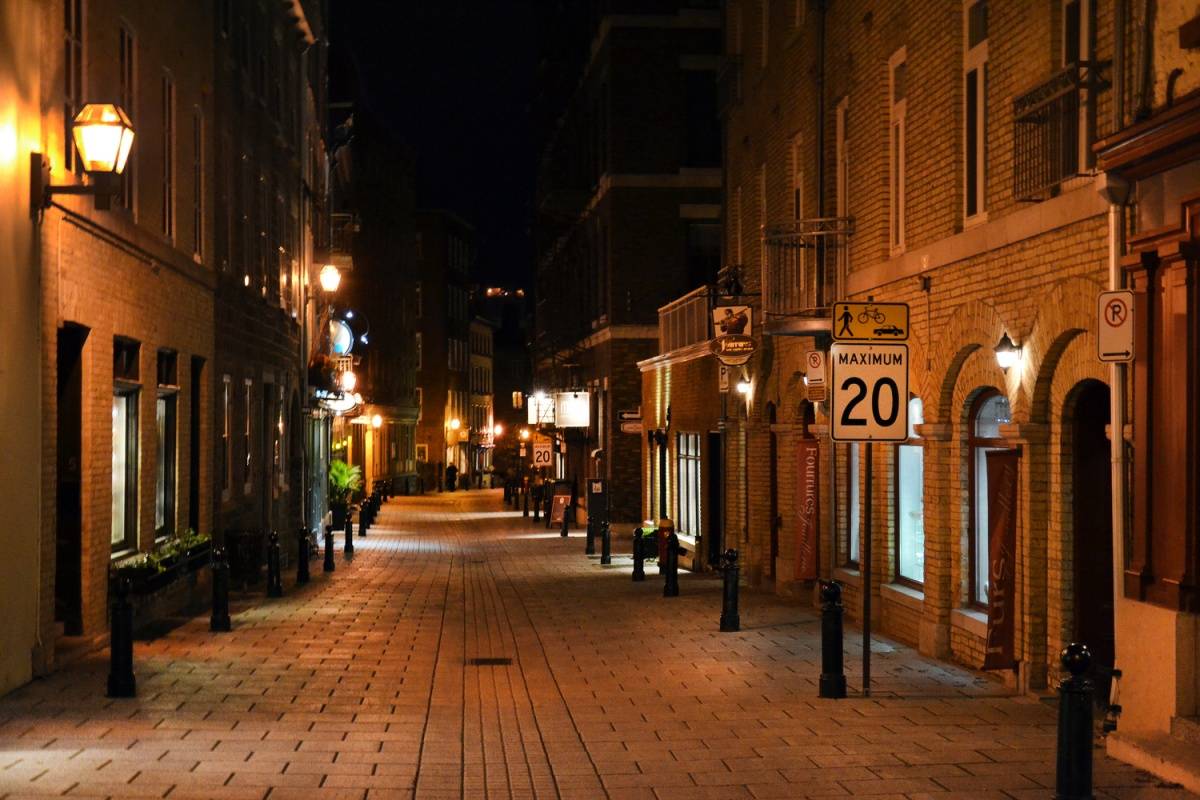 Subscribe to discover the best kept secrets in your city