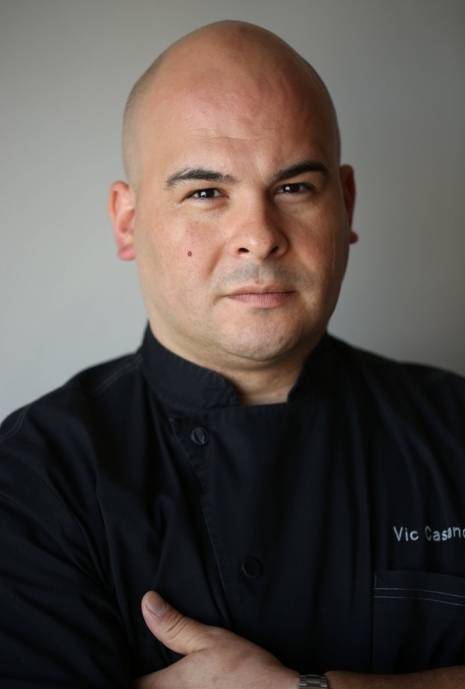 Photo Credit: Matt Sayles
Pardon the pun, but it's a fact that Pistola opened with a bang this year. This new Italian steakhouse courtesy of Vic Casanova and Seth Glassman is the perfect tribute to Italian comfort food while still retaining a high-end sensibility.  The restaurant, which pays homage to the 1950's iconic Italian eateries of New York City, fills its menu with the highest quality, freshly imported ingredients from all over Italy, combined with local, predominately organic ingredients, upholding traditional Italian standards of simplicity and excellence in every meal. Classic dishes like Shrimp Scampi, Linguine Vongole, Lobster Fra Diavolo, Dover Sole Francese and Veal Parmigiana are spun with unique twists and elevated to new levels to make diners experience the past, present and future of Italian food. Here, Chef Casanova—who has worked with fellow great chefs such as Daniel Boulud, Scott Conant, and Cesare Casella, chatted with Haute Living about his latest venture.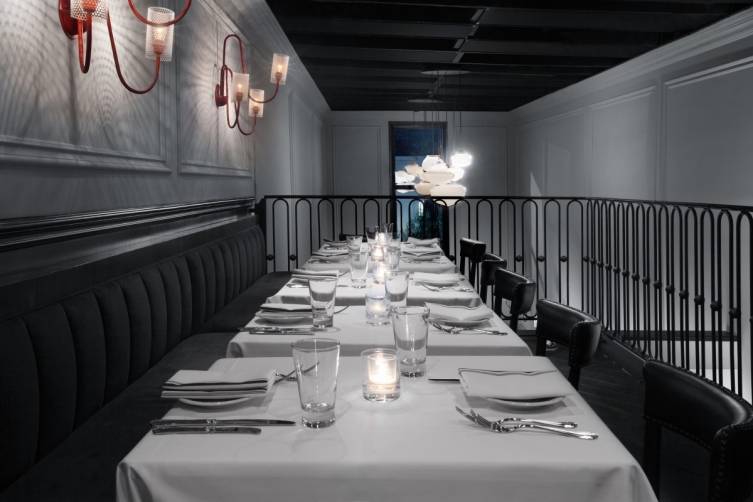 Photo Credit: Skott Snider Photography
What inspired you to create a modern Italian steakhouse in Los Angeles?
My partner and I did not set out to create a modern Italian steakhouse.  Quite the contrary, we took inspiration from times past.  The good old Italian joints we both grew up eating at in New York while growing up.  This was all about nostalgia.  Pasta, Steak & Seafood!
When catering to a high-profile celebrity clientele what is the most important thing to remember/keep in mind?
That they are people just like us.  They just want to have a good time & have their privacy respected.  We also work hard in terms of recognition, we do everything we can to take notes and learn as much about our guests as possible.  By doing this we focus on anticipating rather than reacting which makes us always ready to exceed expectations.  Basically keep it cool, pay attention & treat them how we'd like to be treated.
How will the restaurant celebrate NYE this year?
With a bang! We will be celebrating the new year with a decadent 4 course meal in true celebratory fashion, with lots of champagne, party favors and great music!
What is your favorite dish on the menu to make?
Rigatoni alla Vodka! So simple, so delicious.  This dish really brings me back to my youth.
What makes the dining experience at Pistola unforgettable?
The unbeatable combination of great prime steaks, handmade pasta, impeccable service and a strong attention to every detail.
If you had to have a drink while on the job…what cocktail on Pistola's menu would you gravitate towards and why? 
Negroni, because it's delicious and it happens to be my favorite drink. I'd say this is core concept material.
What's the best and worst thing someone's said about your food?
I'm really lucky to be in a place when I walk out into the dining rooms at either one of my restaurants, Pistola or Gusto, what I see every night is a lot of happy people enjoying the food and that means the world to me.  Most common descriptor "delicious".
What's the sexiest dish you've ever made?
That's always changing because I'm always working on new things, right now I'd say it our squid ink agnolotti with lobster, shrimp, scallops & sea urchin,  Truly sublime.
What made it so sexy?
Its simplicity.
When you're not working, where do you love to dine?
I frequent Michael Voltaggio's Ink, it's my favorite.  The food & drinks are really good!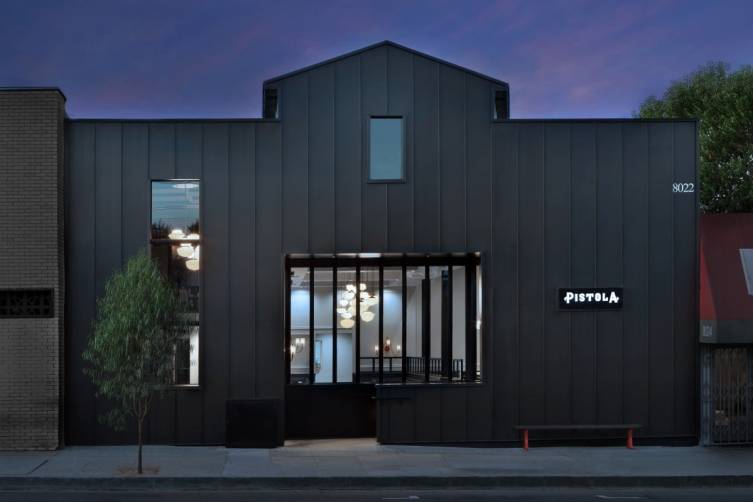 Photo Credit: Skott Snider Photography