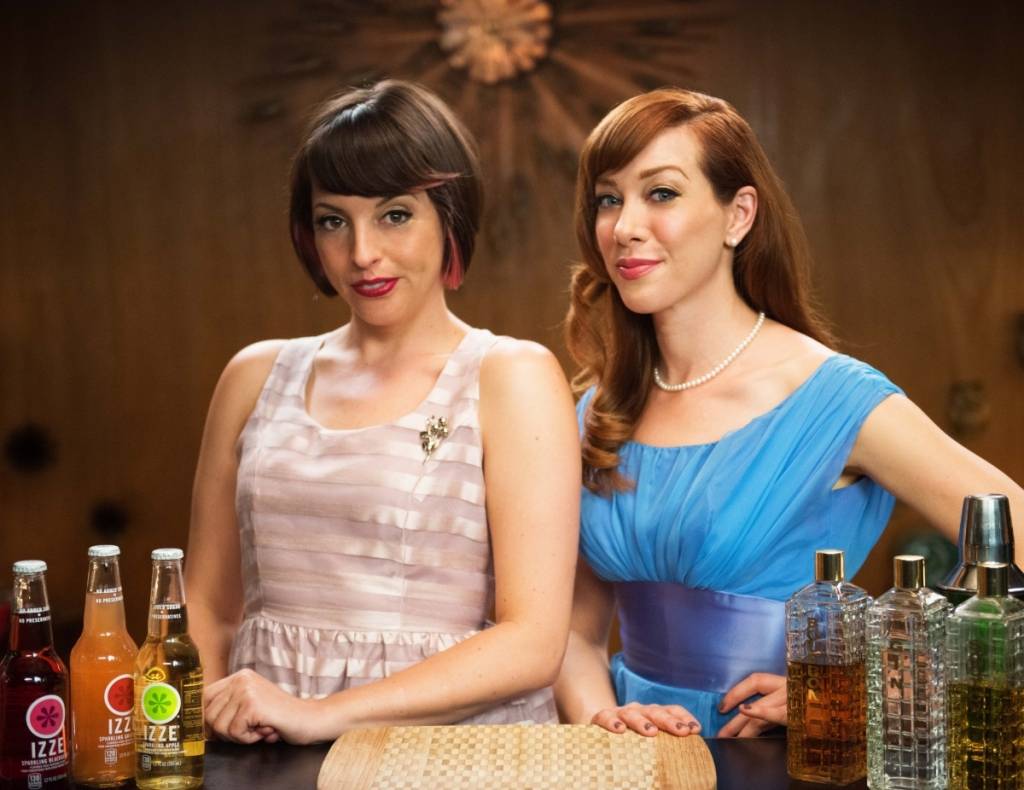 Alie Ward and Georgia Hardstark are truly the hostesses with the mostess. The best friends were the stars of cocktail-centric Drinks with Alie & Georgia on Cooking Channel, and are currently on-camera contributors for the network's Unique Sweets, and have just launched their new online web series, "Classy Ladies with Alie & Georgia," in which they wear lovely dresses, act posh, and take a culinary lesson in each episode. Here, the ladies give us their five tried and true tips for holiday entertaining. Bottoms up!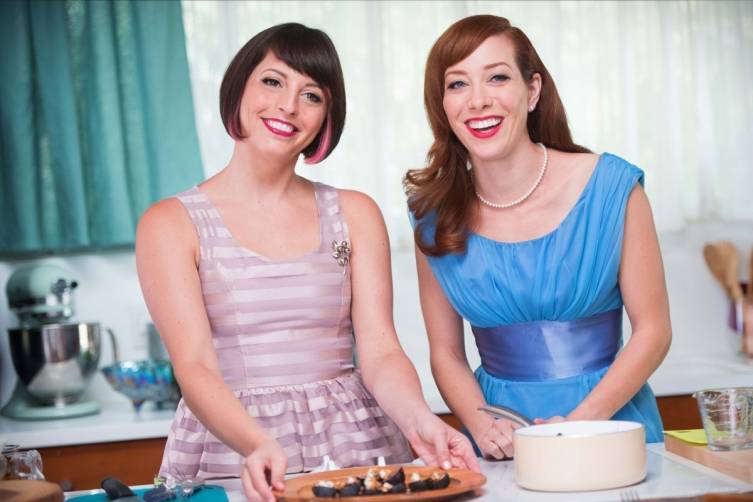 The holidays are the "best" time of year and the reason we just put "best" in quotes is because they can also be the most stressful and draining — unless you have a few strategic tips from your pals Alie & Georgia to help you throw a holiday party that is shockingly fun and easy! Behold, our five most important parcels of advice, wrapped up in one sparkly article:
    1.            Menu shortcuts are your friends
You're having a holiday party. You have to roast a bird, carve a pumpkin, stuff a cornucopia, and somehow come up with an array of side dishes that will dazzle the palettes of friends and family alike. Here's the secret: Buy some stuff instead of making it. You heard us. When it comes to side dishes — like salads, bread, veggie platters or charcuterie — it is totally okay to enlist in a little help from your favorite restaurant or deli — instead of chopping vegetables for hours before your guests arrive. Just place an order a few days ahead of time at your favorite bakery or deli and the morning of the party, pick up what you need. Or have anyone with a drivers license and a vested interest in consuming food pick it up for you. Meanwhile, you can focus on setting the table, cooking up main dishes, basting the bird and doing some off-key crooning of holiday classics.
    2.            Holiday party vs. holiday kegger
We know that the holidays only come once a year (sure, for three months at a time) but don't let that be a justification for throwing an all-out holiday bender. Everyone likes a good time and a bad reindeer sweater, but that doesn't mean you need a holiday celebration stocked like a Kappa Kappa Santa frat party. Have plenty of ice on hand and serve some chilled beer, one spirit and some wine, but buy more white than red since many guests come bearing a gift of red wine. Buying just one spirit will cut your beverage budget and you can offer a single signature cocktail like our Golden Ratio formula below. It's easy to make single servings or a batch using a little multiplication, and a pitcher of a pre-mixed cocktail will prevent the excessive heavy pours of the whiskey-and-cola set. In the same vein, serve some good non-alcoholic options like water, fruit sodas and coffee. Because c'mon: party is a noun — and not a verb. You want your guests to have fun, not a crippling hangover and a phone full of regrettable text messages.
Alie & Georgia's Golden Ratio Cocktail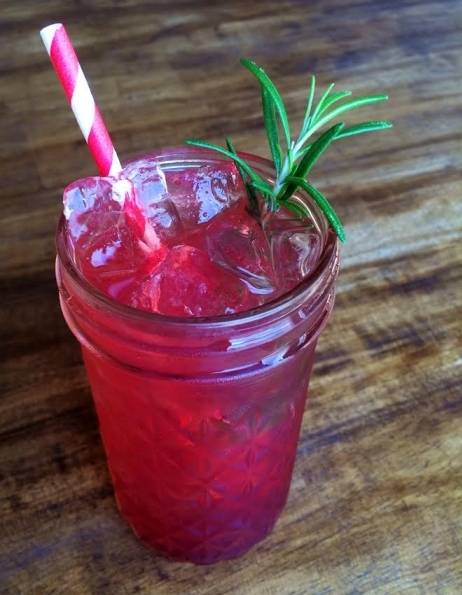 Makes 1 cocktail
2 oz preferred spirit (whiskey, vodka, tequila, gin)
¾ oz fresh squeezed citrus juice (lemon or lime)
2 dashes bitters (Angostura, Peychaud's or any flavor you like)
4 oz your favorite fruit flavored soda (we love all of IZZE's line)
Garnish with a citrus peel or herb of your choice
A. Combine first three ingredients in a cocktail shaker over ice and shake vigorously.
B. Pour into a Collins glass filled with ice and top with fruit flavored soda.
C. Garnish with a citrus peel or a sprig of fresh herb. Prepare to make drinks for all of your friends at every party for the rest of your life.
    3.            The glass is always greener
This is half amazing party tip, and half gripe: we love you, but lose the big red cups. You know the ones we're talking about: the huge plastic beer cups that litter your hazy college memories. It's so tempting to have them at your holiday soiree — they're RED, you guys! — but you can add so much class by serving your drinks (whether its a cocktail or wine or fruit soda) in a cute glass or even a jelly jar. Jelly jars are about $1 apiece and you can always re-use them to store leftovers or make DIY holiday gifts. Bonus: each guest can write their name in Sharpie on the glass to keep track of their drink — and the name scrubs off easily with soap and water.
    4.            Playlist
We're big fans of mood-setting, so a day or two before the party, rig up your computer to some speakers and pick a few stations on an internet radio station, like Spotify. Maybe start the gathering with some fun holiday music to get everyone happy with nostalgia, switch to more upbeat tunes for the height of the gathering, and window down with chill instrumental for when your favorite friends stay late to chat over tea — and hopefully help you load the dishwasher.
    5.            Don't neglect your own face
Our final tip has nothing to do with food and everything to do with pride. So many times, in the pre-party chaos, we've realized that guests are due to arrive in 15 minutes and we're still make-upless in an apron and topknot. So learn from our terrible Instagram photos: Give yourself time to get dressed. Work this into the pre-party plan. Take a break two hours before people arrive, take an hour to clean up, get dressed and look fabulous. Then get back to party prep for the last hour. You deserve to feel wonderful at your own party, and the time you spend getting ready will save you hours down the line of untagging yourself on social media because you look like the lunch lady from 9th grade. Again: we speak from experience.
With that, go out and have the happiest of holidays! And feel free to invite us.
Subscribe to discover the best kept secrets in your city