January 1 is a day where we can forget the past and make a fresh start. Rather than leave it all up to fate, how about eating a delicious meal to increase your chances of good fortune in 2015? Throughout the world, there are many foods that are believed to be lucky and to improve one's odds for the next 365 days (and many are also foods that are good for you too). San Francisco Bay Area chefs are getting in on the action and offering up some dishes with good fortune foods to start the New Year on a tasty–and lucky–note (hey, it can't hurt!).
Hog & Rocks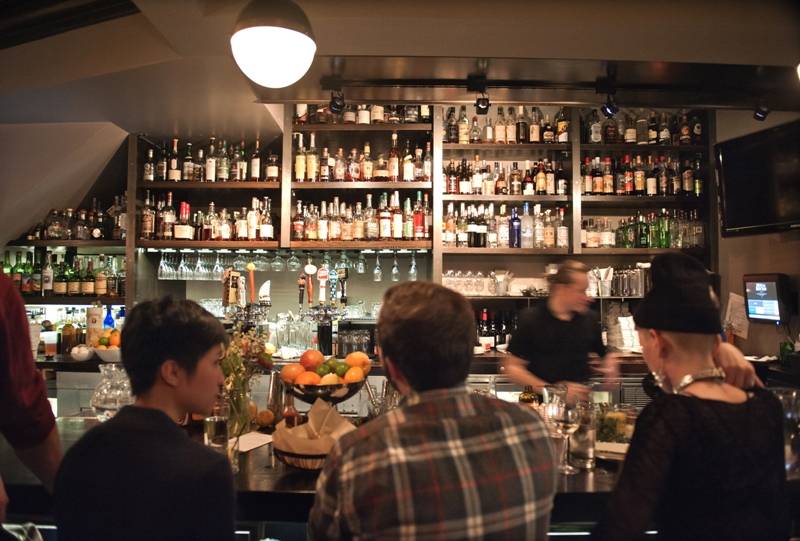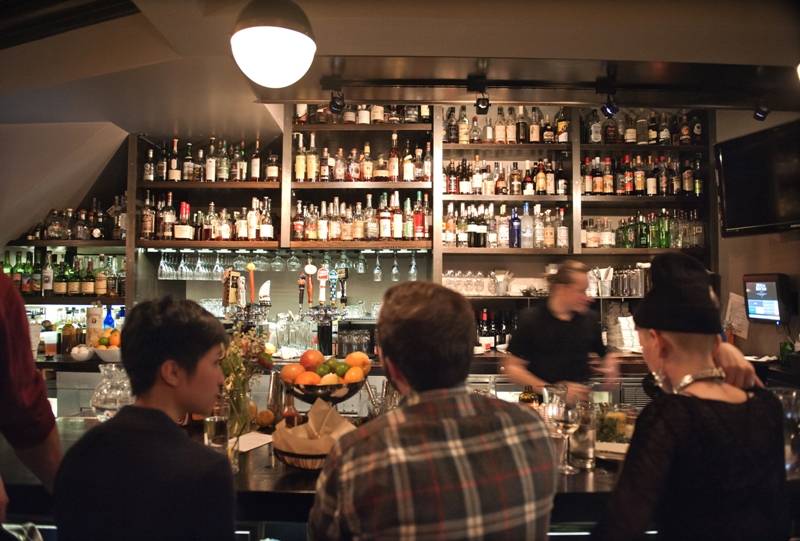 Photo Credit: Nader Khouri
Pork is a symbol of progress, but also prosperity. Chef Robin Song of Hog & Rocks knows a few things about porky goodness as a portion of his menu is dedicated to various ham preparations. Some highlights include – Jamondor Serrano from Spain, aged 18 months and served with candied almonds or the Greci & Folzani Prosciutto from Italy served with house made ricotta.
Crystal Jade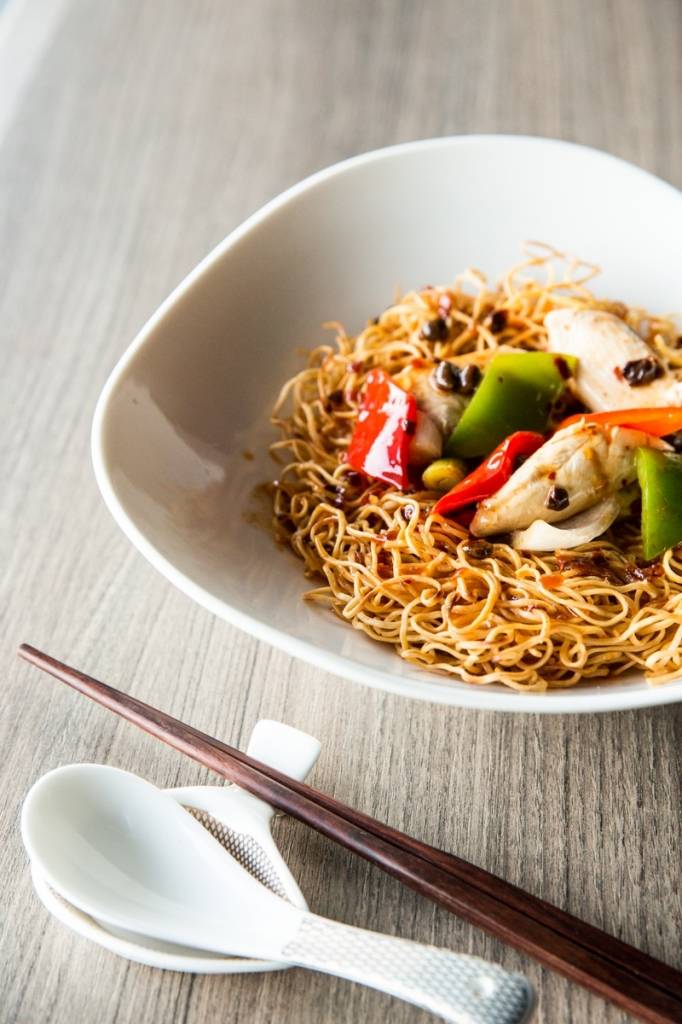 Photo Credit: Aubrie Pick
Customary to enjoy on New Year's Day, noodles are never to be broken during preparation to ensure a healthy life. Crystal Jade's Crispy Noodles are a symbol of longevity, made with chicken, onions, bell peppers, and their signature house-made sauce. Gather loved ones for a fortune-filled meal at this new eatery in San Francisco's Embarcadero Center to bring good luck to a fresh year.
Palm House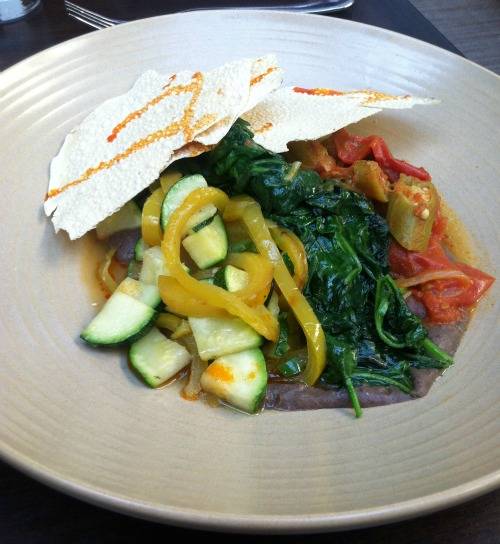 Photo Credit: Courtesy Palm House
Legumes, known as a symbol of money, are traditionally consumed during the New Year's celebrations. At Palm House, Executive Chef Lea Walker offers a Cuban-style Frijoles Negros Hummus which pairs perfectly with her Mainland Vegetables, a seasonal combination of okra, seasonal greens, and winter squash, basmati rice and crunchy, freshly fried papad.
plank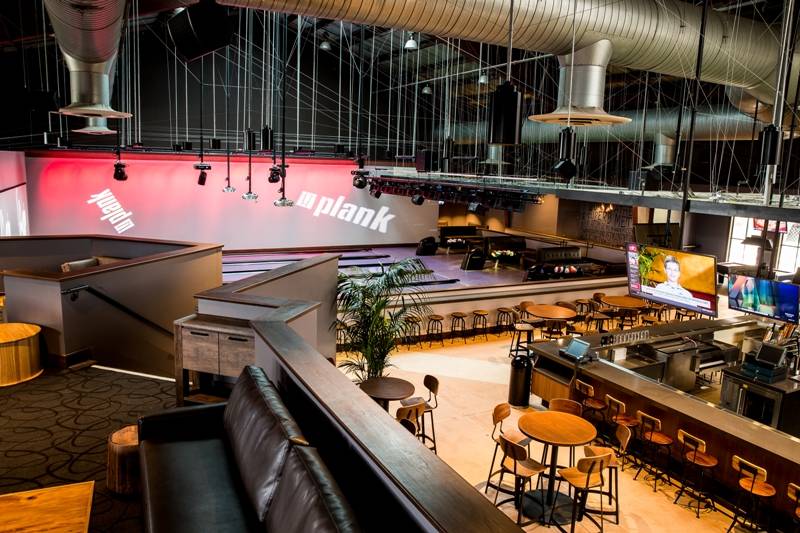 Photo Credit: Aubrie Pick
Plank, Oakland's newest gaming and dining destination in the iconic Jack London Square, features a thoughtfully crafted and diverse cuisine. Its Char Siu Pork Tacos are a house favorite and prime example of a good-luck meal. Pork, which symbolizes abundance and progress, is made with homemade char siu sauce resulting in a sweet and salty version of the classic Chinese barbecue sauce.
Poggio Trattoria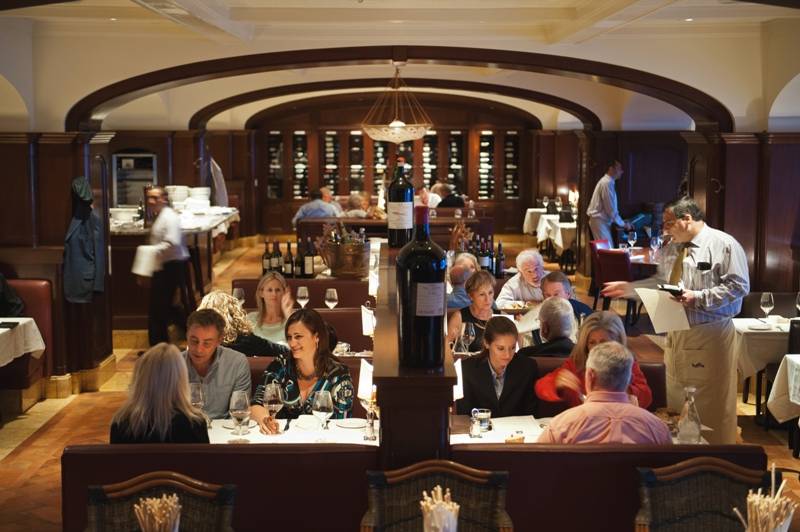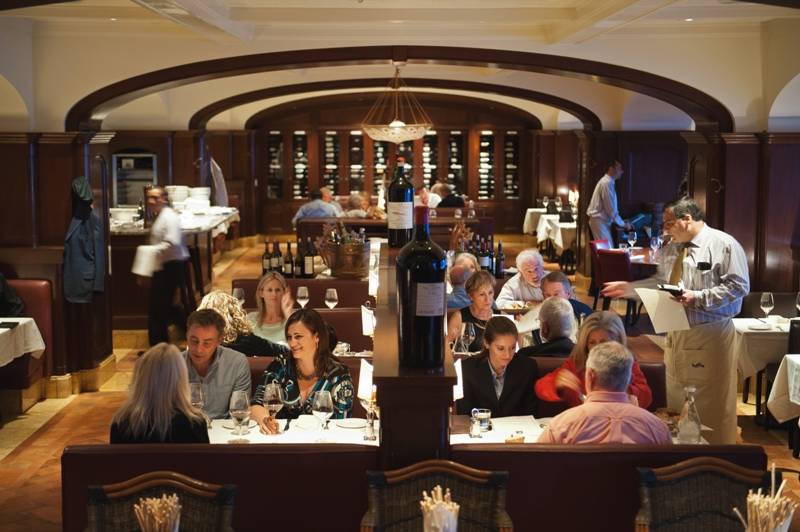 Photo Credit: Nader Khouri
Chef Benjamin Balesteri of Poggio Trattoria serves a spit-roasted Mailano (suckling) pig with Anson Mills white polenta and Poggio garden cavolo nero. Suckling pig is known to symbolize progress in many cultures all around the world. However, if spit roasting an entire pig isn't in your New Year plan, Poggio offers other delicious pork dishes including a wood fived pork polpettine served with Castelvetrano olives and ricotta salata or a braised pork ragu with cavalo nero, parmigiano reggiano and served over housemade rigatoni.
Subscribe to discover the best kept secrets in your city