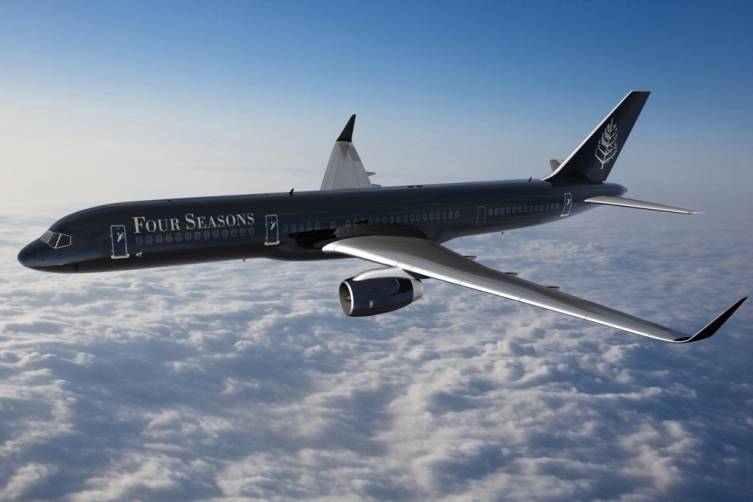 The Four Seasons has always been a name synonymous with luxury hotels, but now they can get you to their worldwide locations in style too. The hotel group is introducing the Four Seasons Jet, the industry's first "fully branded private jet experience."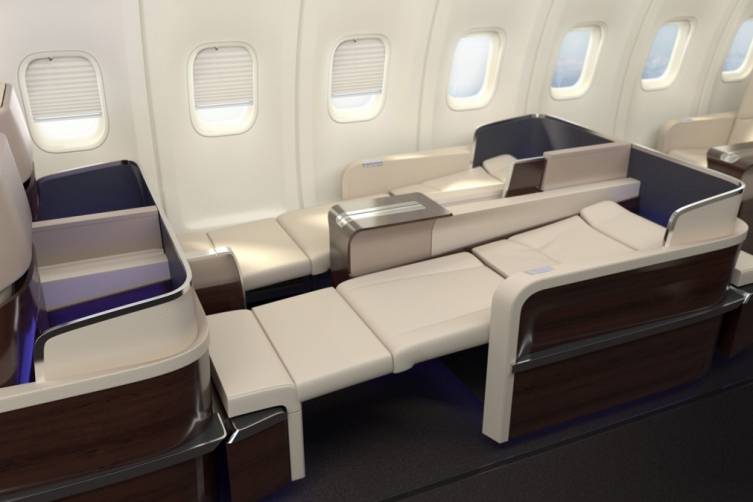 The retrofitted Boeing 757 features the hotel's name prominently on the side, and gorgeous, bespoke interiors inside. The jet will debut this February in 2015 to take discerning travelers to another level. Handcrafted leather flatbed seats, in-flight wifi, global cuisine and concierge service allowing travelers to book spa treatments, excursions that are only available to jet travelers, and even tee times "on the fly!"
Don't get the idea you can simply book a flight to get aboard this amazing jet. Not a chance, it's  reserved for customers booked on one of the following existing multi-day excursions that make the world very small indeed.
Around the World, February 2015 – Beginning in Los Angeles and concluding with a celebratory dinner in London, this 24-day, 9-destination journey explores dynamic cities, exotic islands, architectural wonders and awe-inspiring natural environments. Highlighted by an only-by-private-jet stop at the Taj Mahal, all accommodations will be at Four Seasons hotels and resorts.
Backstage with the Arts, April 2015 – In the company of like-minded travellers who share a passion for the arts, guests will visit six cities and spend 16 indulgent days filled with backstage visits to Europe's most stunning museums, outstanding performances at Teatro alla Scala in Milan and the Estates Theatre in Prague, exquisite dinners and a private gala in the Pavlovsk Palace outside St. Petersburg.
Around the World, August 2015 – "Epic" is the word to describe this globe-circling expedition through nine destinations, including stays in three of the newest Four Seasons hotels, plus the brand's very first safari lodge in the Serengeti.  From the Forbidden City in Beijing to the medina in Marrakech, the pristine waters of the Maldives, the excitement of the world's largest fish market in Tokyo and a final, glittering dinner in New York, it will be 24 days no one will ever forget.
To learn more visit fourseasons.com/jet and follow the #FSJet hashtag on Twitter and Instagram for the latest news, updates and insider glimpses of the Four Seasons Jet.