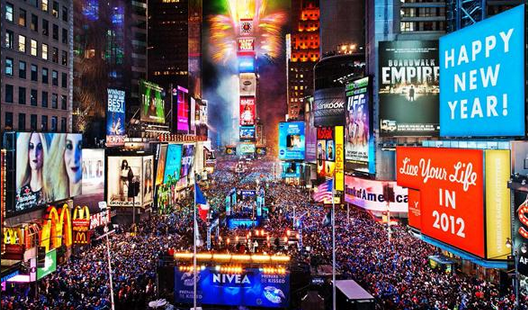 Although New Year's Eve is just two days away, there's still time to make this festive night a luxurious and unforgettable experience for you and your friends. New York City has so much to offer that it can be hard to make a choice between having a romantic dinner au deux, popping champagne on a cruise around the Statue of Liberty or dancing the night away surrounded by celebrities at the city's most exclusive club. Put on your chicest dress, tux or Prada jeans, grab your Manolo's and party. Here is a menu the best New Year's Eve parties on what is arguably the biggest night of the year.
Uptown
The Hôtel Plaza Athénée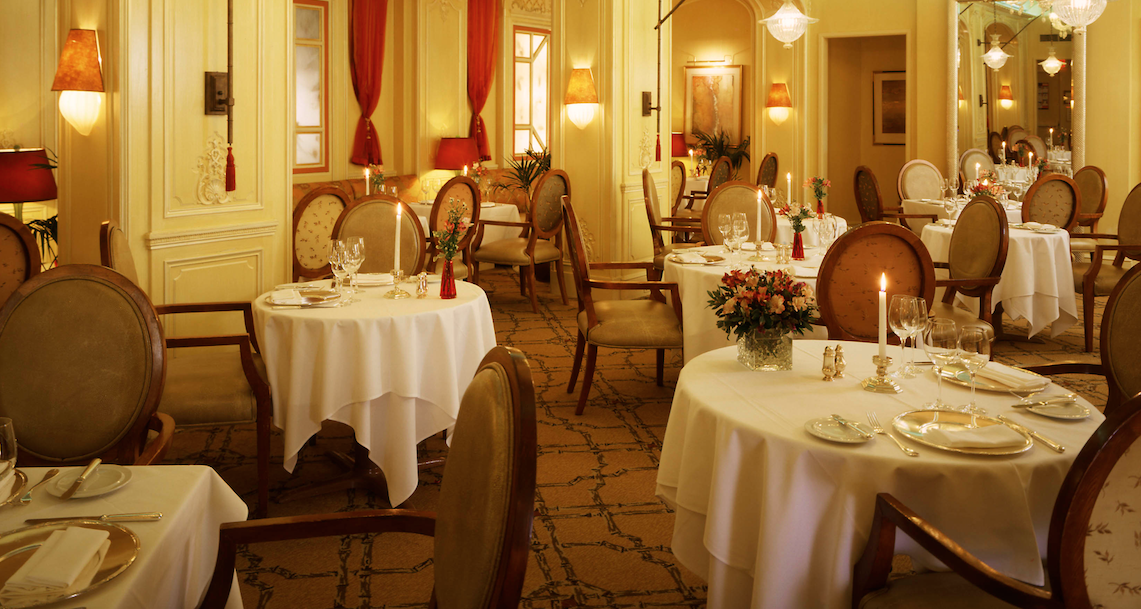 37 E. 64th Street
Located one short block from Central Park, the luxury Upper East Side hotel's restaurant Arabelle presents a grand celebration with dinner and live entertainment featuring a $395 six-course menu, including Fresh Langoustines and our Plaza Athenee New Year Trio Dessert.
Haven Rooftop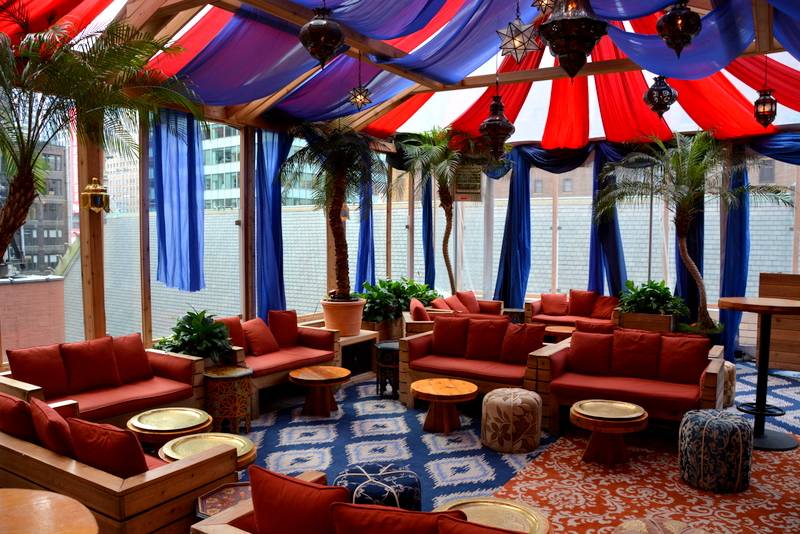 132 W. 47th Street
Escape the brutal winter weather for a Moroccan themed paradise at Haven's Rooftop Oasis. If you are looking for a prix-fixe dinner, open bar or bottle service, Haven has just the package for your group starting at $95.00. Enjoy sweeping city views and exotic ambience. The venue features two full bars and there are multiple tables around the rooftop reserved for bottle service and a lounge area with tables and seating for all guests. Seating is at 7pm and 9pm.

Tender Restaurant and Lounge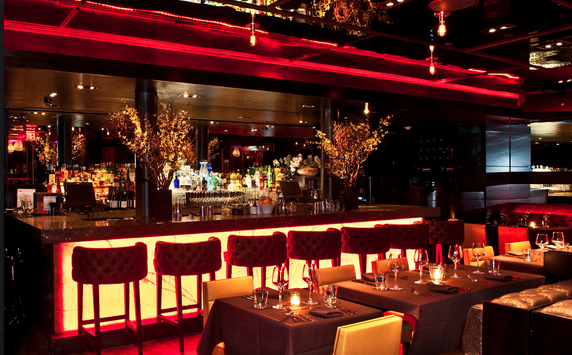 130 W. 47th St.
If you are looking to have a romantic dinner, Tender is offering two prix-fixe 4-course dinner packages, seating at 7pm and 9pm, which starts at $100. The menu features Modern American cuisine and an impressive cocktail menu. Revelers will be able to watch the ball on two 80-inch projectors airing the New Year's celebration.
Liberty Theater Magnificent Obsessions New Years Eve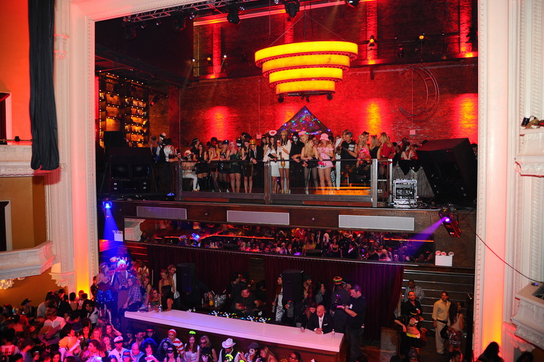 233 W 41st Street
Staying true to the glamour and opulence of Liberty Theater, New Year's Eve will be a black-tie Gatsby themed affair with the venue decorated for a night where all guests can indulge in their Magnificent Obsessions. Over 13 performers will make the night unlike any other. Upon entering, Tansy + Veronica, the Feather Fan Greeters, will welcome guests before they walk through the doors and past the Swing Dance couple and the Anatolia Fire Breathers. Gawk at Natasha the Contortionist and enjoy the quartet of burlesque performers Raquel, Lily, Anna and Puss.
As the witching hour approaches, Showgirl Lixx, dressed only in Balloons will rise into the air and walk around with giant bedazzled Champagne bottles toasting guests, and slowly sending her balloons up into the air.
The party goes from 9 pm to ­ 4 am and tickets range from $65.00 – $350.00.
42West New Year's Eve 2014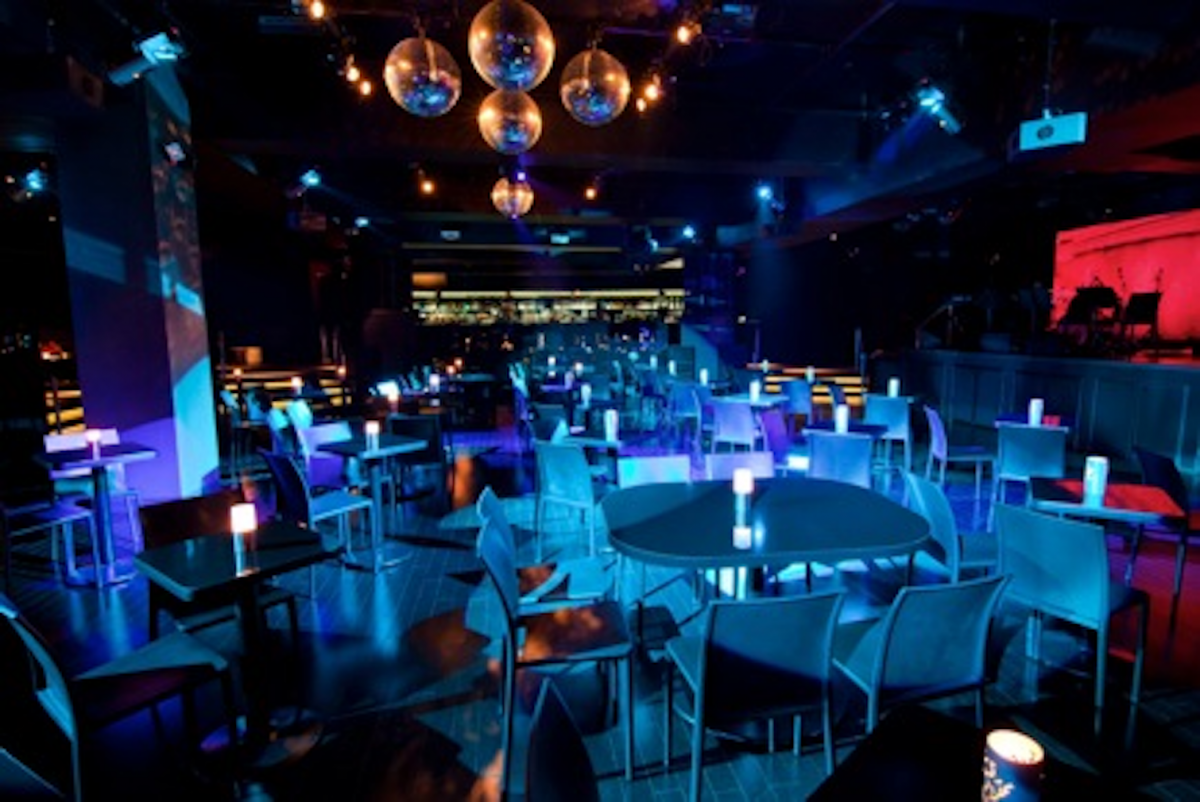 514 W. 42nd Street
Don't miss out on the New Year's extravaganza at mega club space 42West, located adjacent to midtown's OUT Hotel.  The 14,000 square foot space will be transformed into a New Year's Eve experience not to be missed. Already equipped with a top-flight sound and lighting system, expect to see over 1,000 partygoers taking over the dance floor and VIP sections. Music will be provided by special guest DJs.
Doors open 9PM and tickets range from $70 to $175
General Admission tickets include a 5-hour premium open bar between 9pm-2am, one hour of light hors d'oeuvres, a complimentary champagne toast at midnight and a live streaming of the famed Times Square ball drop!
The OUT Hotel's New Year's Eve Package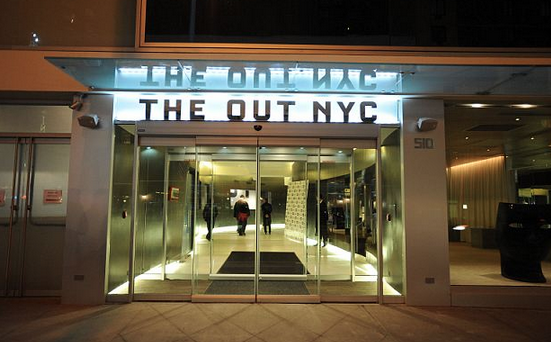 510 W. 42nd Street
Embark on a scenic New Year's Eve experience you'll never forget coupled with a special discounted room rate at The OUT Hotel! Once on board, guests will enjoy dancing, hors d'oeuvres, a full open bar and an all-night DJ on Circle Line's New Year's Eve Cruise with amazing views of the city skyline and a dazzling fireworks display for the most exciting way to ring in 2105. In addition to the cruise admission, The OUT's New Year's Eve Package also includes 10% off their best available room rate, complimentary breakfast for two, a "sleep-in" 2pm check out and a complimentary bottle of Prosecco. For details, visit theoutnyc.com and use Promo Code: CRUISE
Downtown and Out-of-Town

Lumiere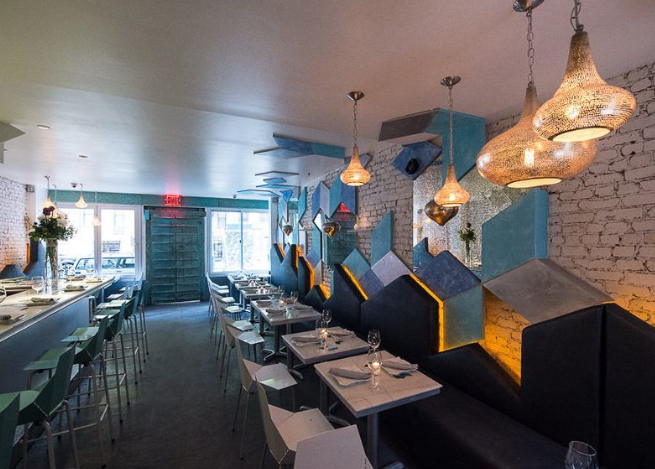 189 E. 3rd Street
If you want to hit the town but don't want to break the bank but still want a lux and edgy experience, the East Village French Mediterranean restaurant and speakeasy lounge Lumiere is the place to go. This hidden urban gem is offering a special 3-course prix-fixe menu for only $40. If you would like to include cocktails to ring in the New Year, guests can indulge in the exceptional 3-course meal and 3-hour open bar for a mere $100.  Lumiere is also offering one of the city's most affordable open bar packages. From 9:30pm – 12:30am there will be a 3-hour open bar for $50 with a champagne toast when the ball drops. The party will continue on until the wee hours of the morning.
VIP ROOM and FC Gotham NYE 2015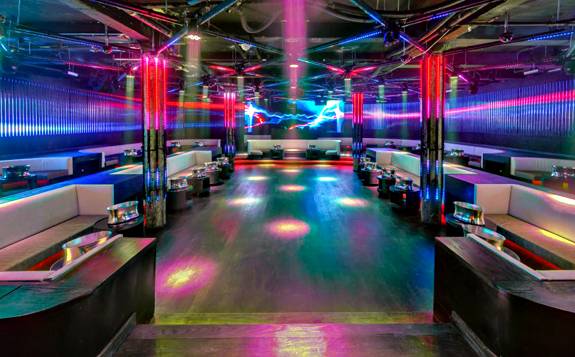 409 W. 13th Street
Fully equipped with high-tech lighting, LED video, and a top-notch sound system, the posh 5,000 square foot club offers partygoers the ultimate nightlife experience to help ring in 2015. On any given night at VIP ROOM you can expect to run into a celebrity or two. Fans of the club include 50 Cent, Rihanna, Drake, Wiz Khalifa, Chris Brown and Lil Jon, among countless others who have already frequented the Manhattan hotspot.  The club will also offer guests an invitation into their underground lounge FC Gotham, offering two floors of dancing and late night revelry.
Admission includes a 5-hour premium open bar, light hors d'oeuvres, a live streaming of the Times Square ball drop and a complimentary champagne toast at midnight.
Tickets range from $85- $5,000.   For more details, visit: http://www.theindayogroup.com/#!tickets/c1qrj
(88 Liberty View Drive- Jersey City)
 Skipping across the Hudson River, the Metropolitan Area's largest biergarten, Zeppelin Hall will host a New Year's Eve celebration from 4pm – 4am with no cover, a live DJ, dancing and complimentary hats and noisemakers to keep the party going well into 2015. The ball drop will be shown on five giant HD screens and four flat screens, offering a front row view for everyone dancing the night away.