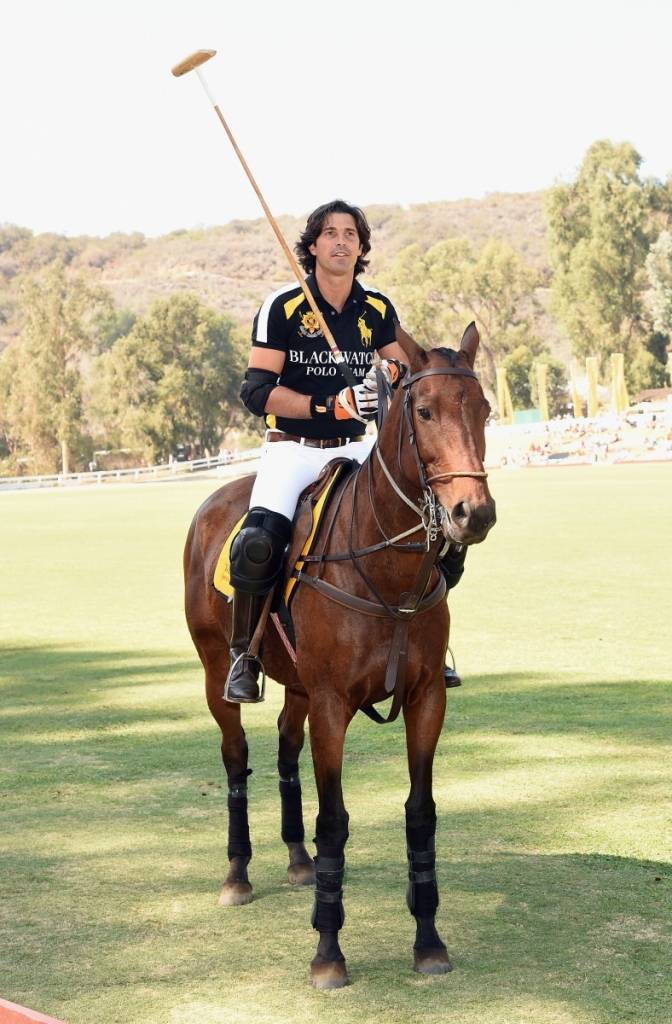 Photo Credit: Getty Images
Saturday was a typically perfect, sunshine-filled day in LA, the perfect weather to complement the fifth annual Veuve Clicquot Polo Classic Los Angeles.
More than 4,000 spectators watched world-renowned polo player Nacho Figueras of team Black Watch take on team Veuve Clicquot at Will Rogers State Park for an exciting and action packed match. Figueras, who was named MVP of the game, lead his team to a 10-7 victory.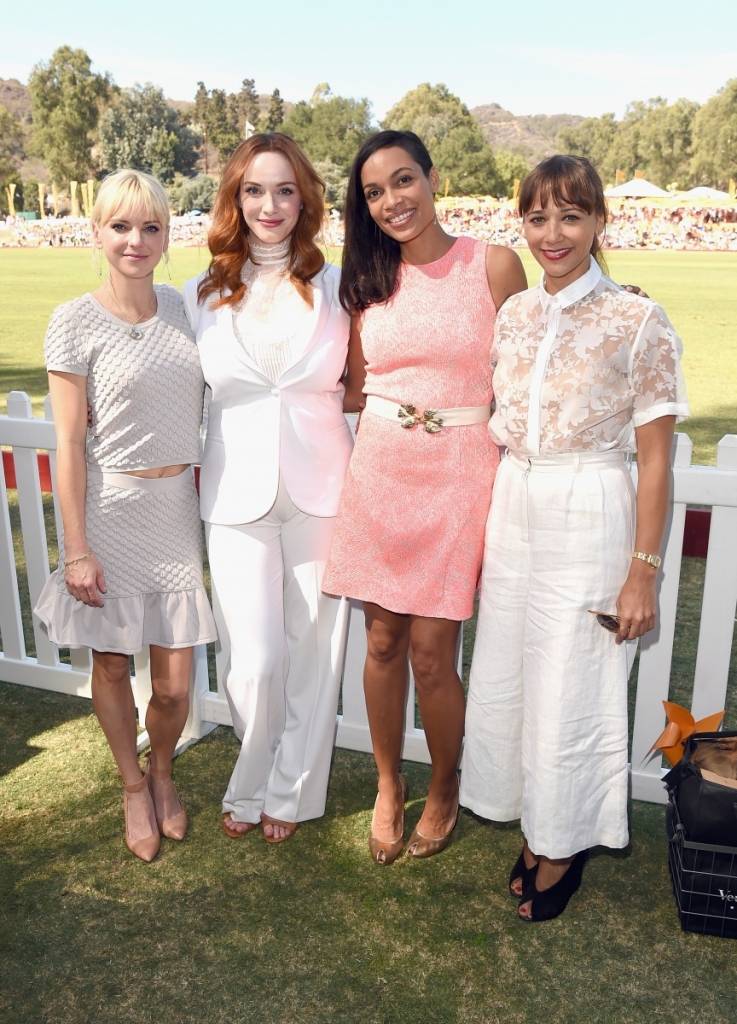 Photo Credit: Getty Images
Before the polo great took to the field, award winning singer songwriter and "The Voice" contestant Roem Baur sang the National Anthem while Mad Men star Christina Hendricks threw out the ceremonial ball toss.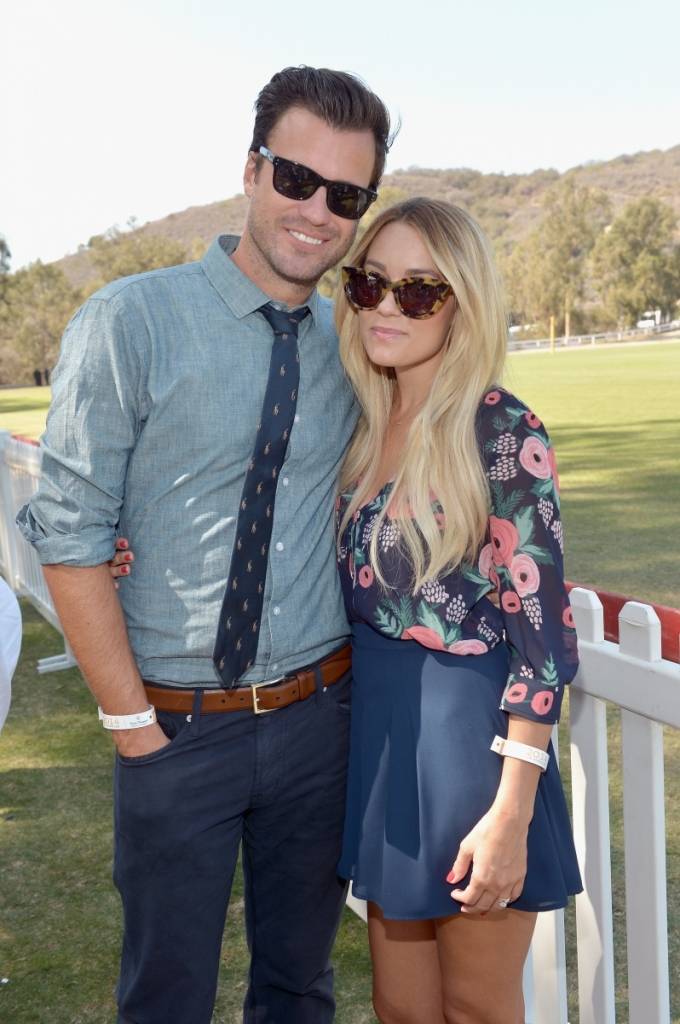 Photo Credit: Getty Images
Hendricks and husband Geoffrey Arend had more to celebrate than the ball toss: the longtime couple celebrated their five year wedding anniversary at the event by sipping flutes of champagne from the perch on a porch swing. Long time event supporters Lauren Conrad and new husband William Tell, clearly still in their honeymoon stage, laughed together and participated in the customary divot stomp, while Jesse Tyler Ferguson and Justin Mikita landed at the airport and immediately came to enjoy flutes of champagne and watch the match. Scandal stars Tony Goldwyn and Scott Foley, close friends both on and off the screen, enjoyed watching the match and hanging out at the chic picnic tables.  Hitting the dance floor, Anna Faris and Rosario Dawson broke it down to DJ Tendaji's tunes until the end of the party.  Rashida Jones, Alison Pill, Hannah Simone and Sanaa Lathan sat pretty on the sidelines.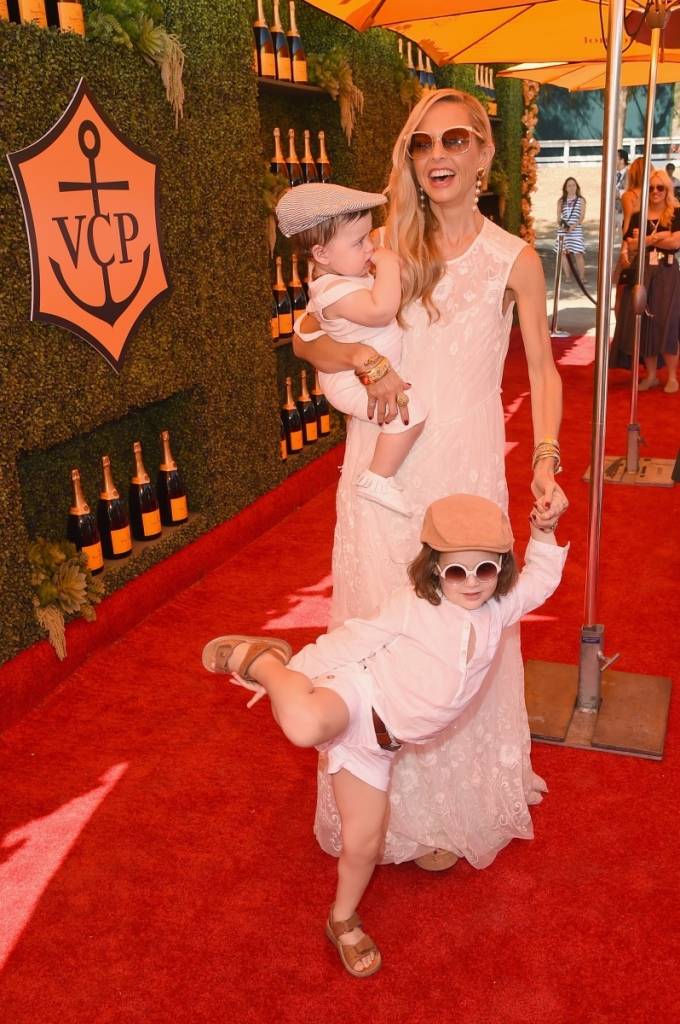 Photo Credit: Getty Images
Additional attendees included Rachel Zoe & Rodger Berman, Joe Jonas, Rachel Roy, model Delfina Blaquier and Langley Fox Hemingway. 
Veuve Clicquot has a long association with polo in England through the Veuve Clicquot Gold Cup and now in the US with the Veuve Clicquot Polo Classic. The champagne house was established in 1772 by Philippe Clicquot, and began to thrive when widow Madame Clicquot took the helm 1805.  The Veuve Clicquot Season is an essential guide to the most exclusive social events and parties of the year across the country.
Christina Hendricks + Geoffrey Arend
Christina Hendricks + Geoffrey Arend
Photo Credit: Getty Images
Angela Lindvall
Angela Lindvall
Photo Credit: Getty Images
Photo Credit: Getty Images
Tony Goldwyn + Scott Foley
Tony Goldwyn + Scott Foley
Photo Credit: Getty Images
Veuve Clicquot Polo
Veuve Clicquot Polo
Photo Credit: Getty Images
Nachos Figueras with trophy
Nachos Figueras with trophy
Photo Credit: Getty Images
Subscribe to discover the best kept secrets in your city