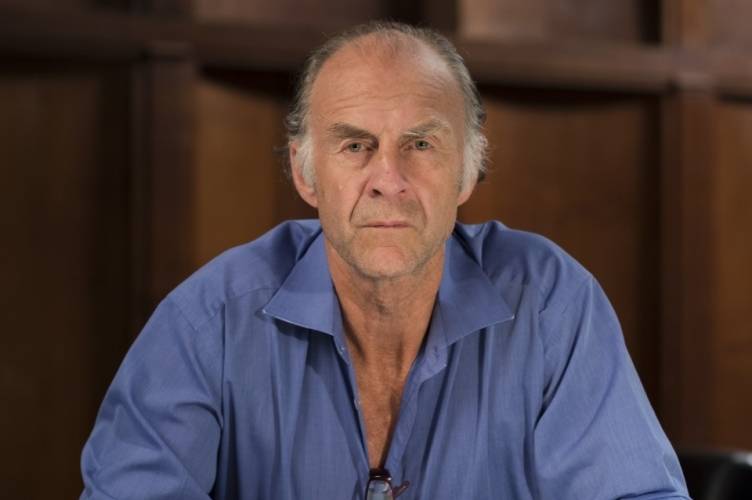 Recently, Land Rover' announced a new partnership with Virgin Galactic. The "Galactic Discovery" competition invites consumers to win a once-in-a-lifetime trip to space with three friends for the ultimate adventure in conjunction with the release of the New Discovery Sport, a compact and versatile SUV. The news has been captured in a film created at Spaceport America, New Mexico, which will be the base for the Virgin Galactic sub-orbital space flights, and which features a group of the world's greatest-living adventurers and personalities including explorer Sir Ranulph Fiennes, Virgin Galactic founder Sir Richard Branson, British adventurer and Land Rover ambassador Bear Grylls and wildlife campaigner Virginia McKenna. The Galactic Discovery collaboration signals the next phase of two pioneering companies—Land Rover and Virgin Galactic—working together to push the boundaries of travel and adventure for the next generation. Here, we chatted with Fiennes—a British adventurer who holds several endurance records—about the collaboration, exploration, adventure, travel and Discovery.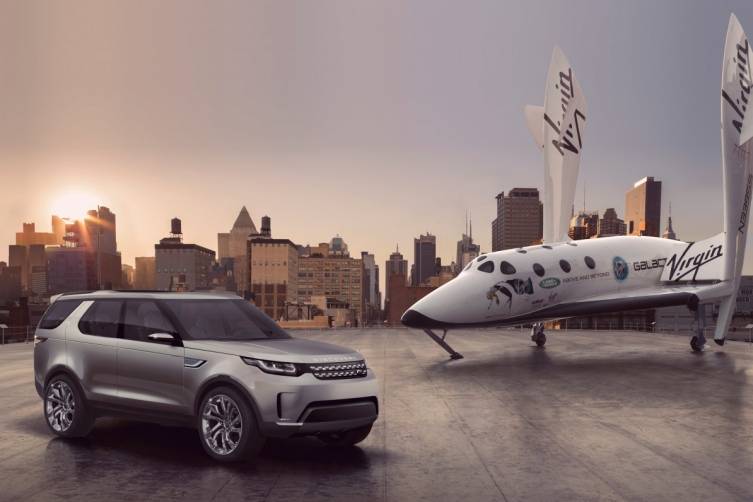 How specifically will the 2015 Discovery Sport help you on your journeys?
"I've been driving a Discovery since they were first introduced. The New Discovery Sport has all the versatility and capability of a Discovery, in a compact package with a spacious cabin and lots of load space."
How did the Galactic Discovery mission come to be?
"The Galactic Discovery competition is the first milestone in the global partnership between Land Rover and Virgin Galactic, two brands who share a strong British heritage and who embody a true spirit of adventure. The competition offers four aspiring adventurers the chance to win the journey of a lifetime, a group trip into space aboard a Virgin Galactic space flight and was launched to celebrate the global reveal of New Discovery Sport, the most versatile and capable premium, compact SUV on the market."
What do you love the most about working with Sir Richard Branson and why?
"Unfortunately due to busy schedules we all shot our parts of the film separately.   I was working in the UK at the Royal Geographical Society and Richard was out in Atlanta.   I'm a huge admirer though!"
What is one place you have not explored fully that you'd like to and why (besides space)?
"The Gobi Desert has fascinated me since childhood as it's one of the places I have not been to.  It also has an amazingly strange brand of camel found there and I would love see one of them in the flesh. They were 'discovered' by a friend of mine, John Hare, who has told me of the remote and fascinating land where he first located them".
 Do you personally want to explore space? When did you realize this was a desire, if so? What do you expect to discover?
"I've spent many years discovering places on Earth so it makes sense that I would want to venture further afield. The concept of the 'great unknown' fascinates me and the idea that normal people are going to be able to experience space first hand is an incredible one.   The opportunity to discover things for the first time in space is endless."
 What is the most thrilling place you've discovered and why?
"In 1979 along with my late wife I set off to Antarctica in order to make the first ever map of the huge unexplored ice field running south for 900 miles from Ryvingen towards the Pole. We had erected huts at Ryvingen and were there snowed in for 9 months and could only venture out when the temperature rose to above minus 60 centigrade.   The expedition was part-sponsored Land Rover which shows how far my relationship with the brand goes back. There were no polar satellites or android barometers until 5yrs later."
SIR RANULPH FIENNES' 7 ESSENTIALS FOR AN EPIC ADVENTURE
Endurance – you have to have the ability to just keep going
Antisthan cream – Stops any itch
A Swiss Army Knife with multiple functions
Tough mittens (inner and outer) for cold journeys
Maximum strength sun cream
Ibuprofen for strain pain to help progress and minimize delay
A good balaclava and goggles against wind – cold and glare