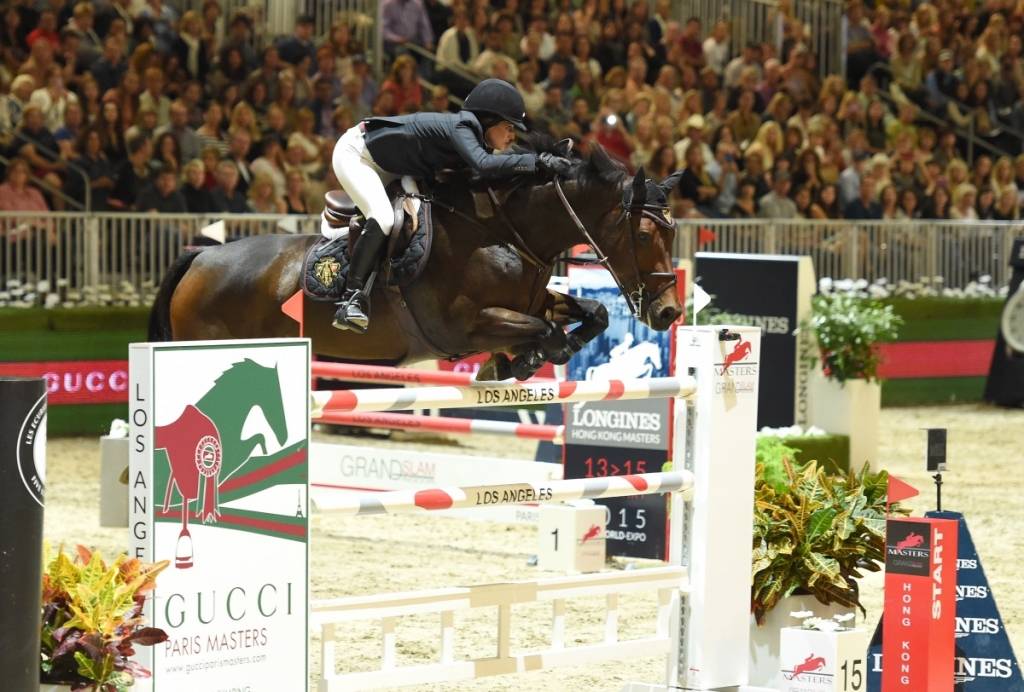 The inaugural Longines Los Angeles Masters was an unqualified success.
The four-day event came to a close on Sunday afternoon with eighteen-year-old Belgian rider Jos Verlooy taking the top prize in the Longines Grand Prix, the most prestigious class of the four-day competition. Verlooy emerged the winner with a timing of 38.11 seconds; Steve Guerdat of Switzerland places second, and Georgina Bloomberg, daughter of former New York mayor Michael Bloomberg, placed third.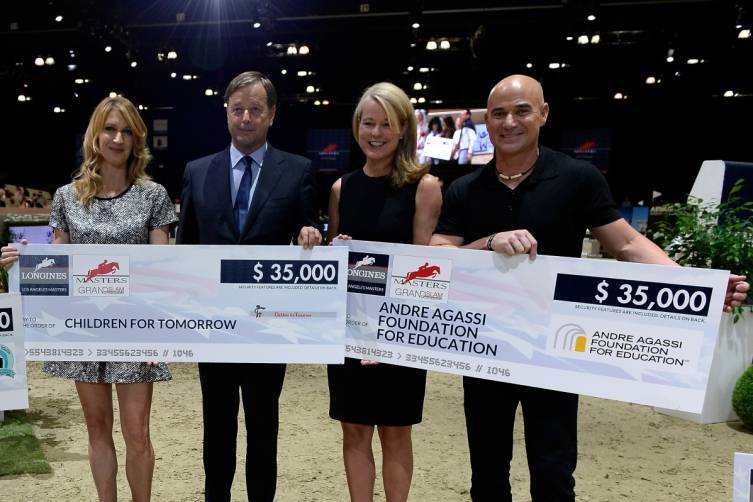 The event was a star-studded affair due to the fact that not only do many celebrities enjoy the Grand Prix, but the competitors also happen to be the children of A-list influencers.
Jessica Springsteen, daughter of Bruce Springsteen, competed, as did Hannah Selleck, daughter of Tom Selleck, Jennifer Gates, daughter of Bill and Melinda Gates, and Paige Johnson, daughter of BET founder Robert Johnson.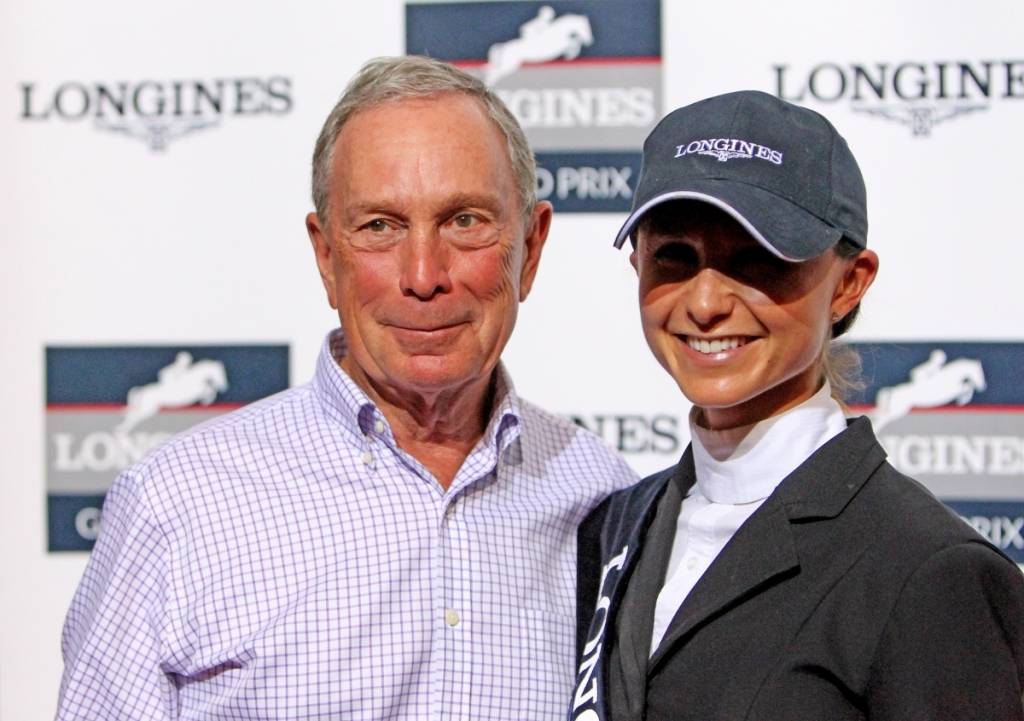 A sold out crowd included notable attendees like Angelica and Danny Huston, James Caan, Malin Akerman,  Alex Newell, Alison Sweeney, Arielle Kebbel and Dave Caruso, among others.
Other highlights of the four-day competition included the Charity Pro-Am 'Style & Competition,' a unique team competition composed of one professional rider and one amateur rider, riding for charity. Each team chose a costume to dress up in as they rode to a music selection complimenting their costume's theme. The team with the best style was decided by a celebrity jury composed of actor Sebastian Roché, TV fashion expert Jeannie Mai, and fashion designer, Ariana Rockefeller.  Each team was judged on the number of penalties over the fences, the team's style and elegance, as well as the horse's style. The competition featured eleven teams representing eleven charity organizations. Riders included Kaley Cuoco, Jessica Springsteen, Jennifer Gates, Hannah Selleck, Laura Kraut, Olympic Champion Rodrigo Pessoa, Beezie Madden, Richard Spooner, and many more.   2008 Olympic Team Gold medalist Laura Kraut and Hannah Selleck were crowned the Charity Pro Am Style & Competition winners.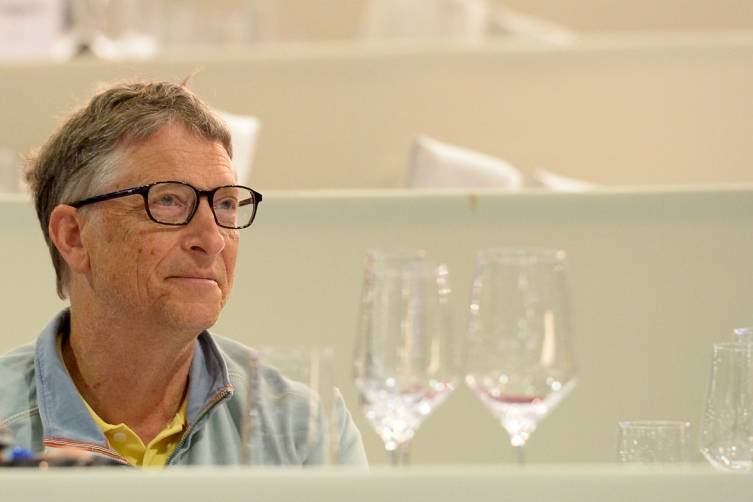 The 11 Charity Organizations Included Ride On Therapeutic Horsemanship with riders Paris Sellon and Kaley Cuoco, Andre Agassi Foundation sponsored by Longines with riders Jane Richard Phillips, Longines Ambassador of Elegance and Longines Los Angeles Masters Speed Challenge winner, and Tiffany Sullivan, Children for Tomorrow sponsored by Longines with riders Beezie Madden and Mitchell Endicott, JustWorld International sponsored by Longines Laura Kraut and Hannah Selleck, AMADE Mondiale sponsored by GUCCI with riders Jessica Springsteen and Hilary McNerney, Mustard Seed Ranch sponsored by Lockton and Ryan Turner Specialties with riders Richard Spooner and Jennifer Gates, Jump sponsored by San-Pascual Stables, Sterckx Stables, Mary Monclair, Drago Family, Jennifer & Tod Simps with riders Rodrigo Pessoa and Jean-Christophe Mely, Baby2Baby sponsored by Kayne Anderson Capital Advisors Foundation with riders Francie Steinwedell and Carvin and Saree Kayne, Compton Jr. Posse sponsored by friends of Compton Jr. Posse with riders Will Simpson and Hannah Von Heidegger, Thrive Animal Rescue sponsored by Friends of Thrive Animal Rescue with riders Karl Cook and Julie Hancock and Autism Speaks, sponsored and rode by riders Kent Farrington and Alex Crown.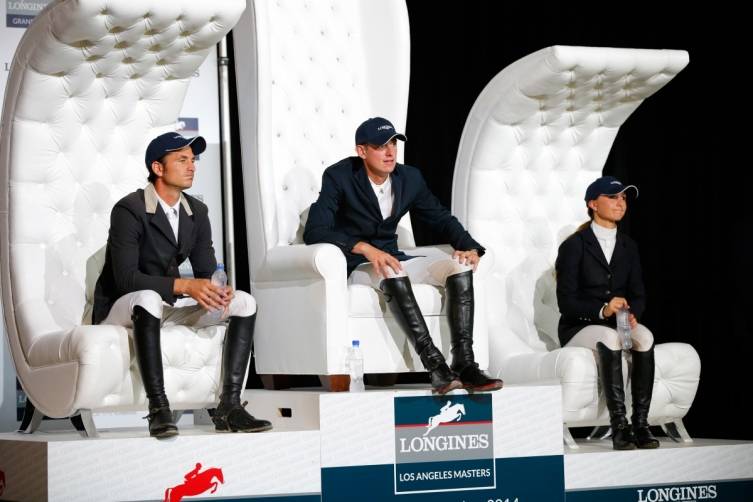 Following the spectacular performance, the best American riders challenged the "rest of the world's" top riders in the Battle of the Nations, inspired by the famous Ryder Cup in golf. The battle took place in two rounds on a 1.55 m course designed by Belgian Luc Musette. The first round determined the sixteen riders to come back for the second round, representing the top 8 riders for each team   Five countries were represented against the USA, France the most represented nation, followed by the Netherlands with two representatives, Belgium, Switzerland and Egypt with the spectacular Nayel Nassar who finished in second place of the individual ranking with his Hanoverian horse Lordan.
The Longines Masters is a world-renowned event recognized by the FEI (Federation Equestre Internationale) and the USEF (United States Equestrian Federation) as a CSI 5* competition.
All photos courtesy of Getty Images

BET founder Robert Johnson poses with daughter Paige Johnson
BET founder Robert Johnson poses with daughter Paige Johnson
Bruce Springsteen
Bruce Springsteen
Andre Agassi and Steffi Graf
Andre Agassi and Steffi Graf
Anjelica Huston and brother actor Danny Huston
Anjelica Huston and brother actor Danny Huston
Georgina Bloomberg
Georgina Bloomberg
Jennifer Gates
Jennifer Gates
Jessica Springsteen
Jessica Springsteen
Linda and James Caan
Linda and James Caan
Mayor Eric Garcetti
Mayor Eric Garcetti
Michael Bloomberg
Michael Bloomberg
Patti Scialfa and Bruce Springsteen
Patti Scialfa and Bruce Springsteen