Iran Issa-Khan has released an exquisite book of her latest nature-inspired photography.
While Iran is well known on Miami's social circuit, she is more famous for being an international fashion photographer that shot over 60 fashion magazine covers for publications like BAZAAR in the 198s and 1990s. Models like Paulina Porizkova, Christy Turlington, Iman, and Andie Mac Dowell all found themselves before her lens, with the photographer attempting to capture their "inner beauty" as much as their impressive exteriors. She also shot portraits of societies biggest names including The Duke and Duchess of Marlborough at Blenheim Palace, Baroness Olympia de Rothschild in Paris, and Rufino Tamayo in Mexico. Issa-Khan even shot Nancy Reagan at the White House and multiple ad campaigns for Paloma Picasso.
In 1999, Issa-Khan decided to turn her attention away from photographing people towards the wonders of nature, and shooting sea shells, tropical plants, and other natural objects at the urging of artist Michele Oka Doner. The fruits of that labor are available in her new book Iran Issa-Khan, a 162-page collection of her work, with a forward from friend Zaha Hadid, who shares a modern, feminine aesthetic with Issa-Khan, as well as a Middle Eastern heritage. Hadid originally hails from Bagdad, and Iran was born in Tehran. Both women were educated in Europe and Issa-Khan divided her time between New York and Miami, before finally deciding to call Miami her permanent home.
When we caught up with Issa-Khan at the event, she was signing a book for consummate collectors Jorge and Darlene Perez, who eagerly bought a copy. It is, after all, going to be the coffee table book for any one who's anyone from Miami to New York. Want one of your own? Click here.
Iran Issa-Khan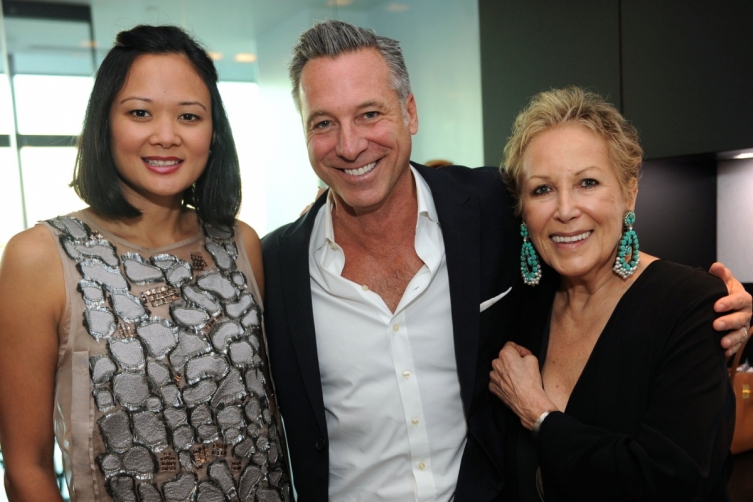 Criselda Breene, Gary Schwartz, & Iran Issa-Khan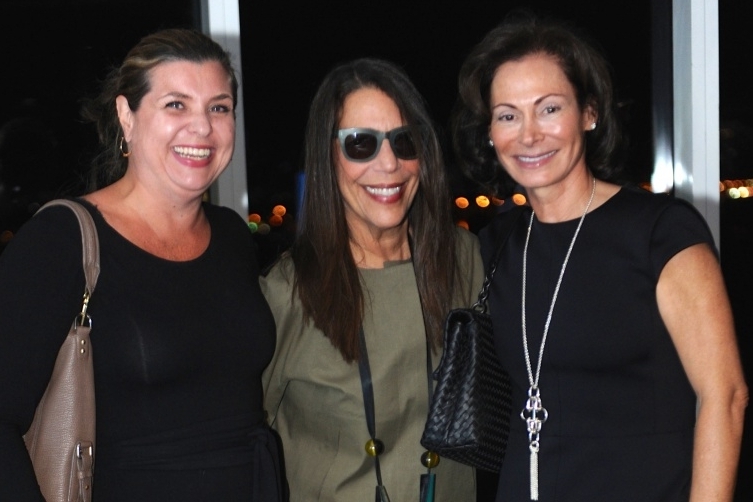 Kimberly Perazzo, Sam Robin, & Carola Hinojosa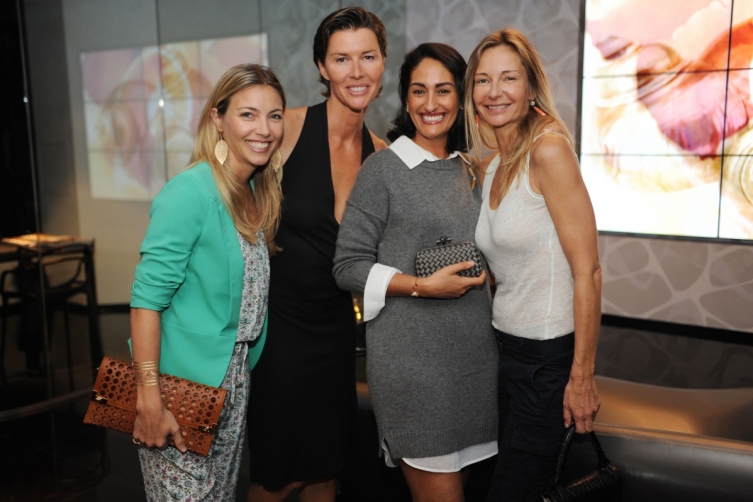 Antonella Palazio, Maud Arnold, Anejade Vaccarella, & Lara Curio
Stuart Brownstein & Louis Birdman2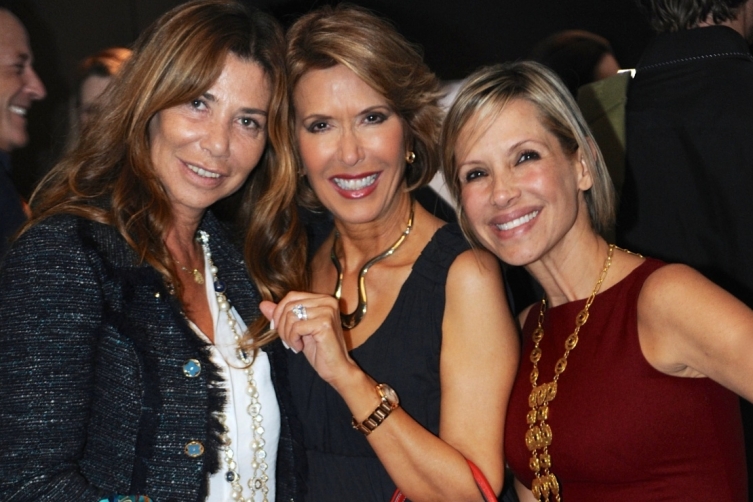 Nadina Curmi Borgomanero, Daisy Olivera, & Michelle Areces
signing the book
Photos by World Red Eye