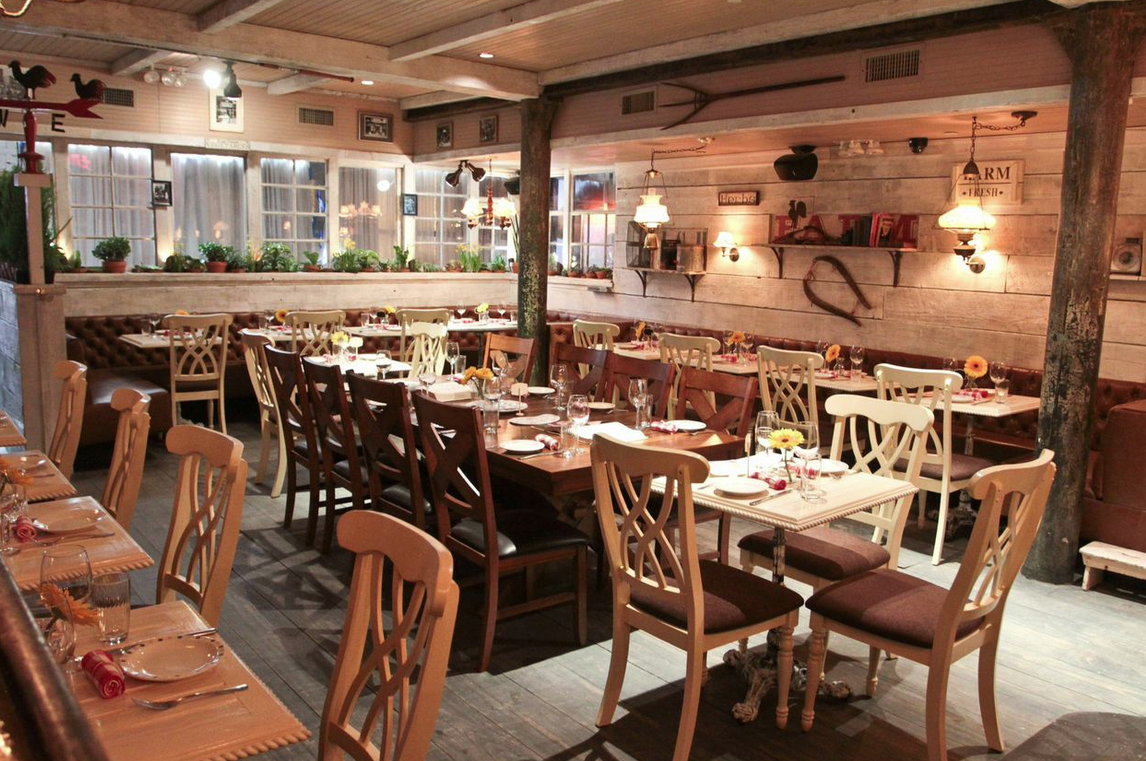 In recent years, farm-to-table cuisine has become a staple in New York City's culinary scene. But SoHo's new restaurant, Chalk Point Kitchen, is taking it one step further. Dubbed "market-to-table" by executive chef Joe Isidori, the downtown eatery not only sources locally grown ingredients from the Union Square Greenmarket, but also from kiosks in Chinatown. The result: a unique cuisine marked as much by new American flavors as international ones. "It's not farm-to-table. It's market-to-table!" Isidori explains. "We shop the markets of Chinatown and combine that with amazing produce grown right here in the Hudson Valley or eastern Long Island."
Fusing hickory-scented wood and Chinese tableware, American and International styles coalesce seamlessly, creating an exciting dining experience. Haute Living spoke with Isidori about learning how to cook from his father, conceptualizing Chalk Point Kitchen, and devising his new dining philosophy.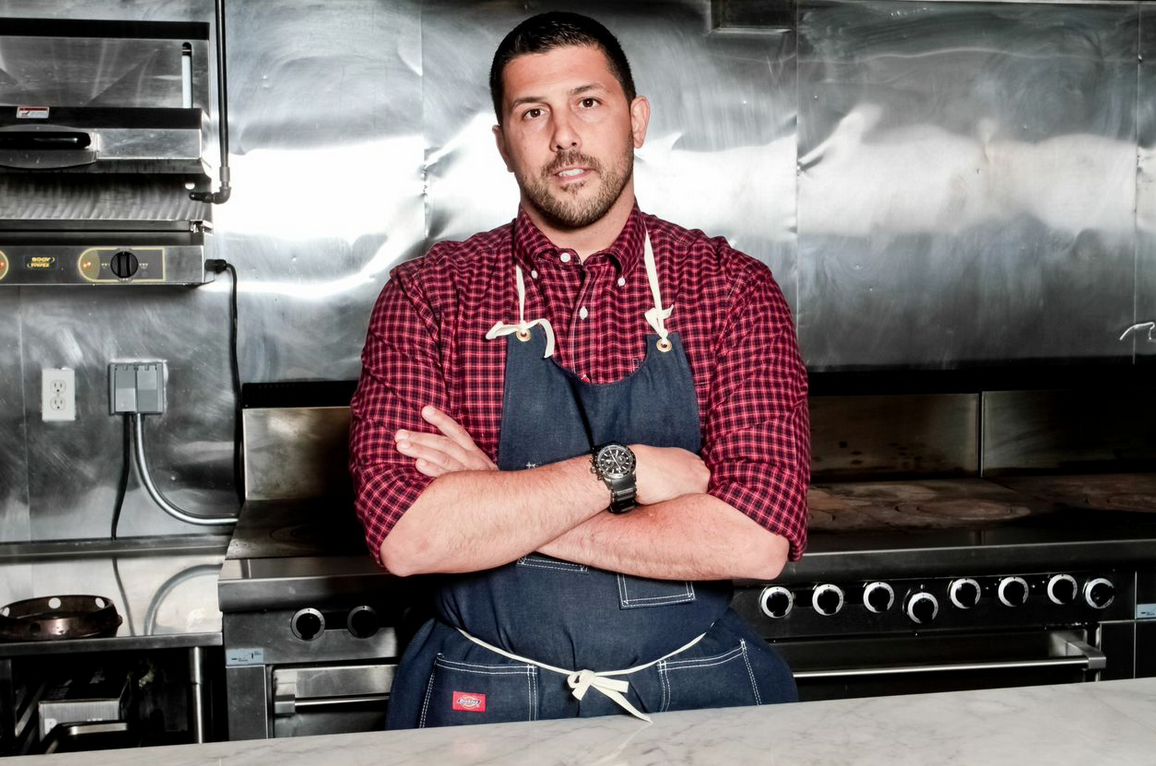 How did you and Matt Levine come up with the concept for Chalk Point Kitchen?
Matt and I met and we started talking about a neighborhood place. Matt had mentioned how he was leaning towards the farm-to-table movement, while he also discussed his community and neighborhood support. My response was "Why not highlight what NYC has to offer?" As a chef you are taught to cook what's close to home. We have Chinatown in our backyard and all these amazing markets.
How does the restaurant differ from other farm-to-table restaurants in the city?
We really take a lot of local products that are mostly sourced from the Union Square Greenmarket and combine them with the flavors of NYC markets.
Why did you choose to open the restaurant in SoHo?
We saw a need for some more neighborhood spots where people could really feel good about going to. We also found SoHo to be very supportive. Therefore, it would bring us a lot of repeat clientele. We've only been open for six months and we have customers who have been here at least six times already, and believe it or not, some come several times a week.
Did you design the restaurant with the food in mind? Is there a direct correlation between the two?
Yes. Matt is really hands on, and along with Chien Dao Studios, we designed the space with the food in mind. It has that farmhouse kitchen vibe to go along with the creative farm fresh food, or shall I say market fresh food, that we serve.
Why is it so important for you to source locally produced food? How does doing so impact your menu?
Keeping it close to home is always better. An understanding of where your food comes from is of highest priority. So keeping it local is best. I like to say we have 12 seasons of the year. Every month something new is at our doorstep and it forces us to constantly change our direction.

Does the menu change seasonally?
Yes. In fact we update our menu weekly.
What are some of your favorite dishes currently on the menu?
Bar Harbor mussels with house-made Kim Chi and smoked bacon.
What are your favorite fall ingredients to cook with?
I love braising large pieces of meat in the fall. We just did a dinner special with a Berkshire pork shank served with whipped parsnips and Chinese spices.
You learned to cook in your father's kitchen. What did you find so inspiring about working with him?
 How resourceful he was as a chef. My father didn't cook with caviar and foie gras. He cooked soulful food. He used peasant ingredients and spun them into dishes that one would eat and never forget. He was the greatest chef I have ever worked for and I didn't really understand what he had taught me until I was much older. All he knew how to do was cook great food.
What career would you have chosen if you didn't become a chef?
I would have become an art director of sorts. I always have to be involved in some creative medium.
You're a seafood guy. Your work at both Nemo in Miami and Chalk Point Kitchen explores the boundless flavors that can be extracted from the ocean. What do you find so exciting about seafood?
The ocean is a delicate and interesting place. The flavors of the ocean allow me to really cook with style and finesse. I have always had an attachment to the water, even as a kid. I love to fish, and in turn, it makes me have respect for the ocean. So I incorporate that respect when I am cooing seafood.
What was the last dish you created where you thought, "Wow, that's delicious?"
A fat bowl of spaghetti with fresh Maine uni.
Subscribe to discover the best kept secrets in your city