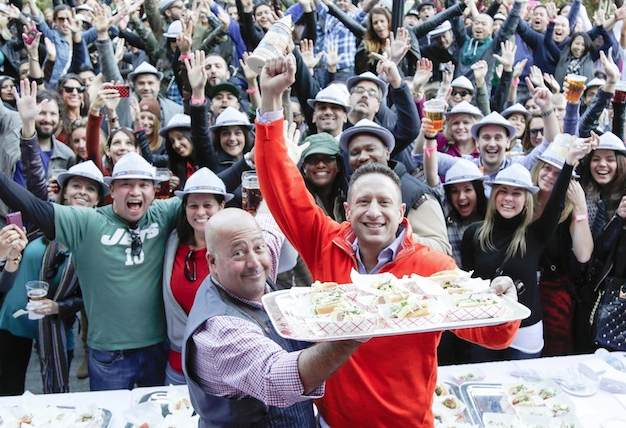 Not everyone is able to grab a plane and head off to Munich for Oktoberfest, and with the reported dangers of that festival this year, perhaps that is for the best. Fortunately, New York City has undertaken its own sort of Oktoberfest and every year seems to be bigger than the previous. Here are things to do, places to drink, and beers to guzzle for New York City's Oktoberfest 2014.
Oktoberfest Events
Munich on the East River 2014
Sanders Studios
East 23 Street at FDR Drive, New York, NY
Friday October 3 to Sunday October 12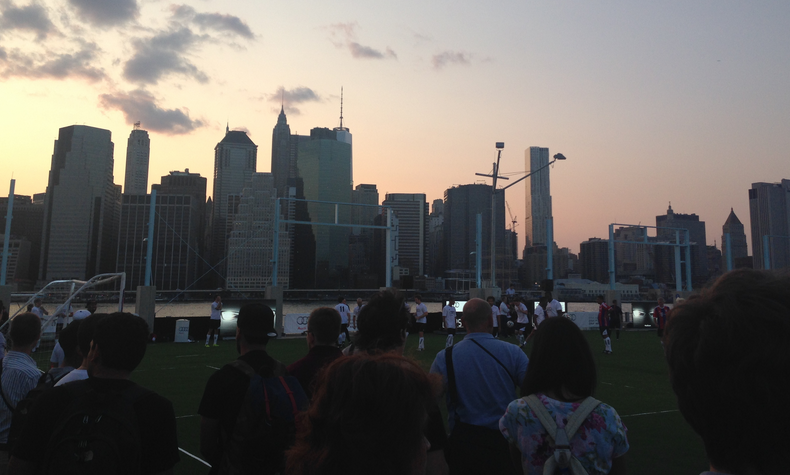 You need tickets to get into this extravaganza and unfortunately only a few VIP tickets are available here. If you are one of the lucky few, then prepare to be jolted into Munich within the confines of the East River. There will be a full beer garden and Jimmy's no. 43 offers some sizzling, stuff-you-face barbecue to keep the alcohol soaked. Live music will be in the air thanks to beer-themed party band Banded Brewers and live DJ sets will initiate drunken dance parties. The numerous craft beers on display are all at $4 or $5 a glass, so bring cash, folks.
Oktoberfest at Andaz Wall Street
Andaz Wall Street
75 Wall Street, New York, NY
Ends Friday October 3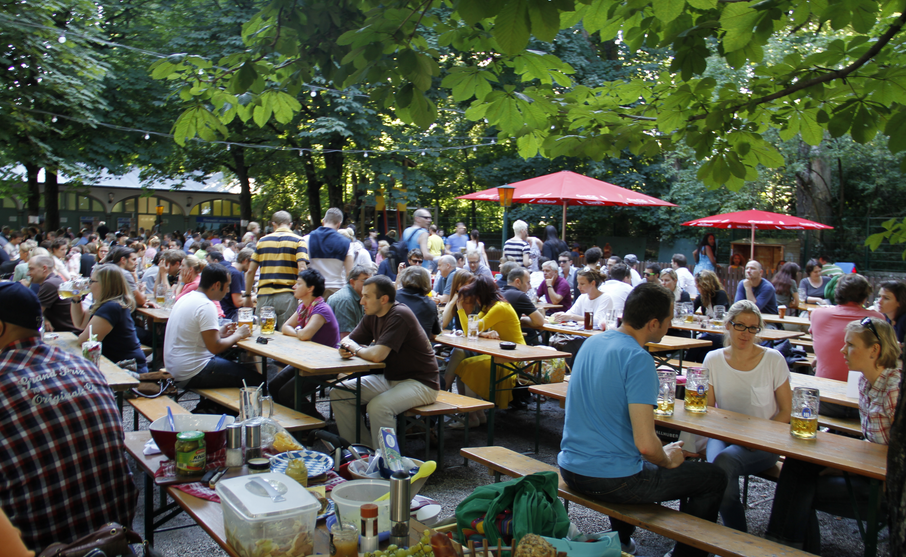 Wall Street brokers get a bad rep as hard partying wildman thanks to media portrayals like The Wolf of Wall Street, and Oktoberfest drinking certainly won't dim that reputation. So, whatever you think about the lifestyle, an Oktoberfest celebration on Wall Street should prove to be pretty fun. Andaz Wall Street is probably the only swanky hotel that has a full beer garden, dubbed Biergarten, and that's where the bulk of this event will take placed. Attendees will be given complimentary boots that can be filled with German Radeberger for $24. Intoxication is not only accepted, it seems to be encouraged.

Best Beer Gardens in New York
New York is packed with beer gardens, meaning you don't need an event to celebrate Oktoberfest. Some don't even have to leave their neighborhoods. Here's the best beer gardens for a low key Oktoberfest celebration.
Blue Ribbon Beer Garden
190 Allen Street, New York, NY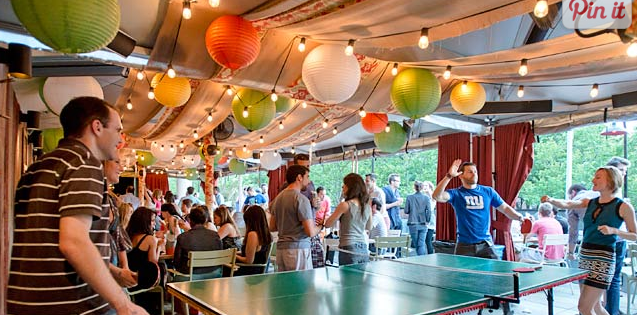 Beginning with a SoHo restaurant in 1992, the people behind Blue Hill have turned their brand into an empire with outposts as far as Vegas. In 2011 They opened up their own beer garden in the heart of the Lower East Side. Opened seven days a week, the establishment offers plenty of time to catch up with Oktoberfest in New York. And true to its culinary reputation, Blue Hill offers far more than brat and pretzel with delicious brisket and cornish hen to go with copious beer.

Radegast Hall and Biergarten
110 North Third Street, Brooklyn, New York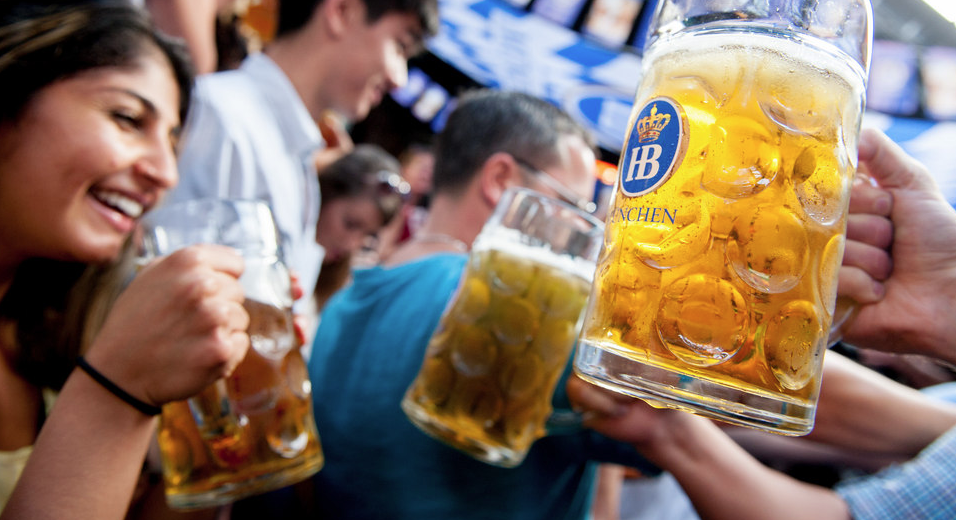 Ever obsessed with authenticity, it is appropriate that Williamsburg's beer garden is more akin to its Munich predecessors. A 12-brew draft list comes rife with mostly German and some Belgian beers. Sausages and brats are served in glutton portions. German music is always played live. For Oktoberfest one can indulge in the beer tastings, a pig roast, and live music. This is where to go if you feel that the true spirit of Oktoberfest runs through Germany.

Greenwood Park
555 Seventh Avenue, Brooklyn, New York


Hard to believe that this was a gas station, because what we have now is a very impressive beer garden with 60 beers on tap and all sorts of fun games right in the heart of Brooklyn's South Slope neighborhood. Though there aren't any actual Oktoberfest events, there is plenty else to do. On October 2 the space is holding the Bring Your Own Vinyl night, allowing attendees to bring their own records. What can be better than Oktoberfest drinking soundtracked by music that you actually like?