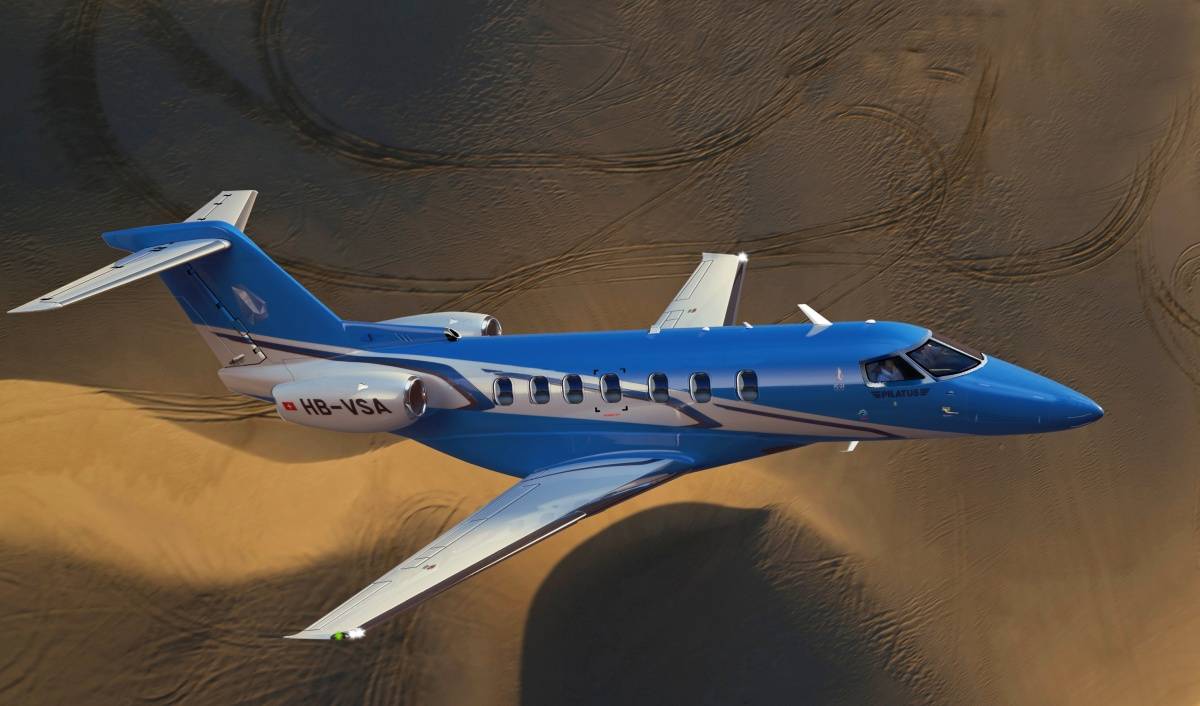 Entitled the PC-24, Pilatus Aircrafts Intl. debuted what is according to the company the world's "first super-versatile jet" on Swiss National Day, which happened to coincide with the company's 75th anniversary, and as such Pilatus threw themselves a memorable party showcasing the new aircraft.
Oscar J. Schwenk, Chairman of the Board of Directors of Pilatus, is enthusiastic about the new PC-24 and the event, and dedicated the aircraft to the company's home base of Switzerland, "Today's celebration is a clear sign of our commitment to Switzerland as a centre of vision and action," he says , "Our company was established here in Stans exactly 75 years ago. We have seen our activities grow and expand here, and this is where we want to be in the future producing our aircraft for sale to customers around the world."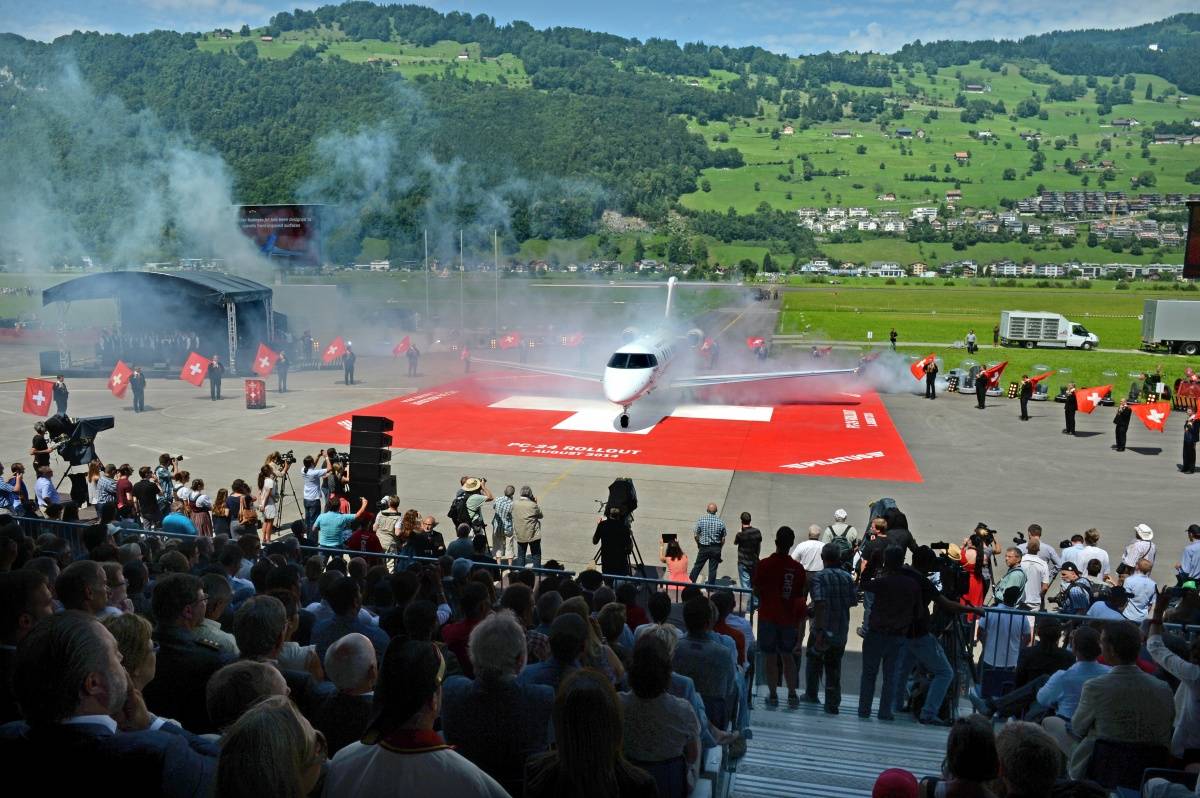 At the rollout the PC-24 was escorted by 24 horses, one for every number in the aircraft's name, and if that sounds a little uninspired then at least they offered entertainment, with over 150 performers. You'd think a foreign royalty or Beyoncé was in Stans this day, but no, in Switzerland luxury jets sit on the throne at least in the public's imaginations. And believe it or not, 25,000 spectators went out to witness the unveiling of this behemoth of a plane.
"It's wonderful that so many thousands of guests from Switzerland, and also from countries nearby and further afield, have made the effort to be with us here today, to celebrate this event together," says Schwenk.


For all the gregarious displays of self-congratulatory at the event, Pilatus had to at least show off an excellent aircraft, and an excellent aircraft they indeed debuted.
Pilatus says the PC-24 is the first business jet offered with a cargo door as standard, and it has been designed with the ability to use short and unpaved runways. Powered by two Williams FJ44-4A turbines, maximum speed is 425KT with a maximum range with four passengers is 1,950nm (3,610km). The PC-24′s cabin interior will be available in different configurations including six to eight passenger executive layouts, a commuter setup with seating for up to 10, combi-versions with space for passengers and cargo, and special mission variants such as an air ambulance.

This thing will start flying Spring of next year, and it appears Pilatus already has some important customers lined up. Federal Councillor Ueli Maurer, who attended the event, paid tribute to
the success of Pilatus in his speech and he also announced that the members of the Federal Council have voted to buy a PC-24 – a further sign of the confidence placed in the new Pilatus-produced jet!